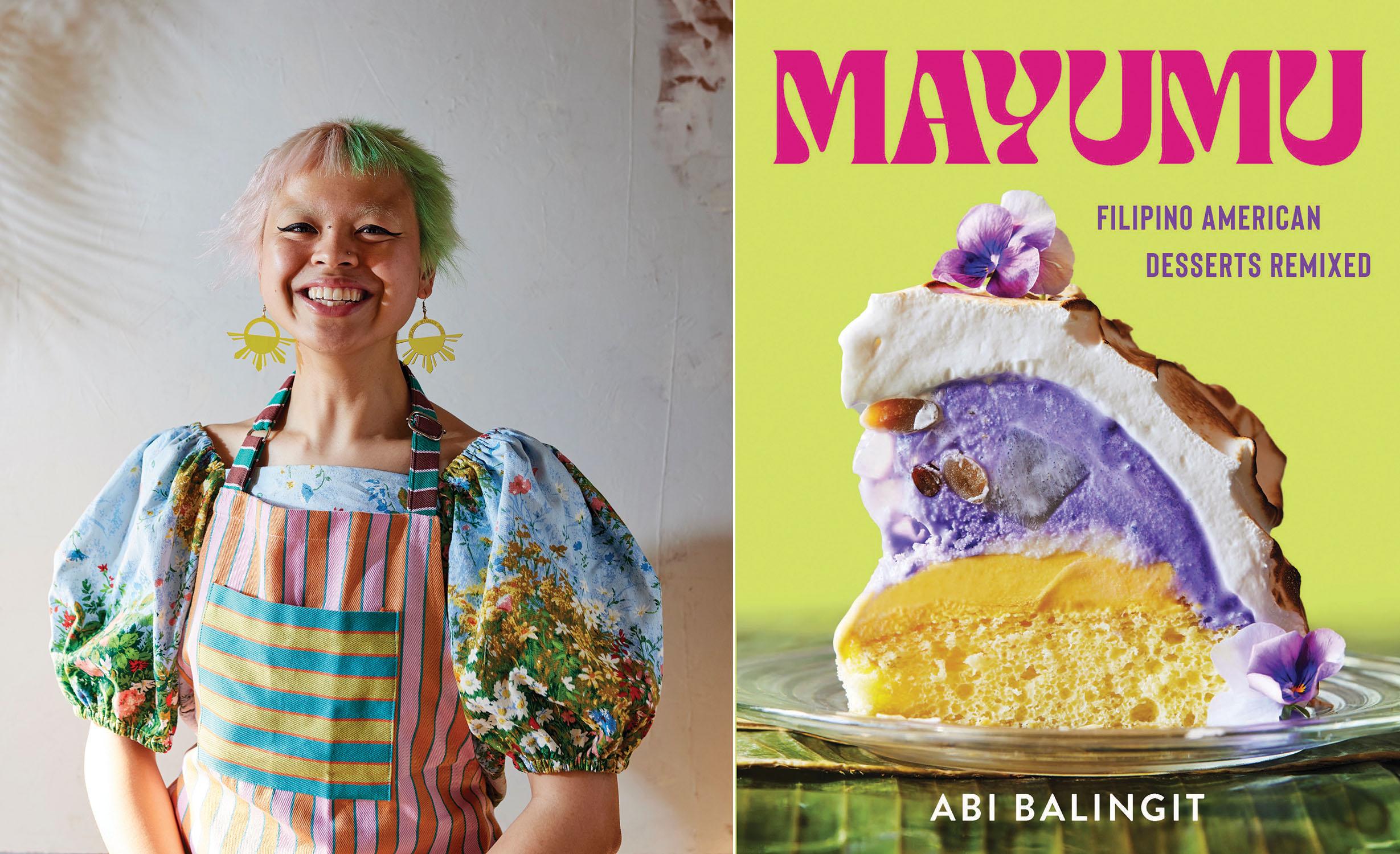 Filipino American Abi Balingit's unlikely journey as a cookbook author began when she posted photos of Lao Gan Ma spicy chili crisp cupcakes that she made. Her now-literary agent reached out and asked if she was interested in writing a cookbook.
"I wasn't thinking about writing a cookbook at all but obviously I was like 'yeah, why not?' she told the Asian Journal.
This was a few months into the pandemic, around September 2020, and about a month since she started her baking blog called The Dusky Kitchen out of her apartment in Brooklyn.
Two-and-a-half years later and Balingit is a newly-minted accidental author with her book 'Mayumu: Filipino Desserts Remixed". The book is a nice combination of remixed Filipino American dessert recipes and essays on her Filipino American experience.
As a pandemic project, her blog became an outlet to share her baking journey and the pasalubong treat boxes she sold to benefit some non-profit organizations that she supported.
"I used baking as a tool to cope. I'm really glad that baking was there and through the blog, it was also a way to connect with people outside of my apartment and the people I already knew," she explained.
Balingit has been baking since she was 13. She humbly rated herself a seven when I asked her.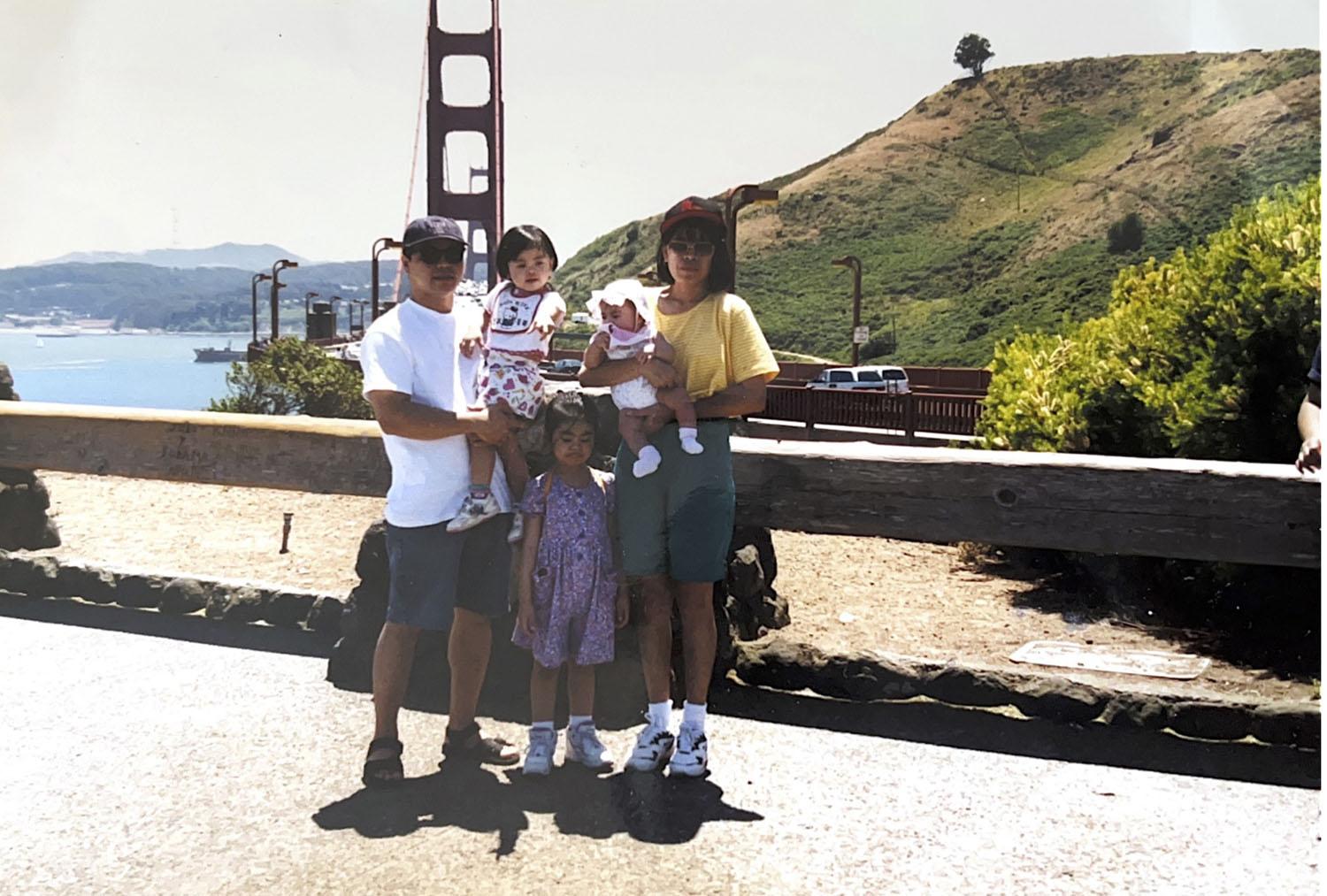 "I was self-taught. I had just learned on YouTube and my mom showed me some things like Filipino recipes," she said. "There's so much more for me to still learn even after doing this book and baking is so precise and such a science that I definitely learned a lot while doing research for it."
Born and raised in the Bay Area, Balingit feels that all her influences have contributed to developing her palate and her taste and those are what she offers in the book.
"Growing up in California and even living in New York, you're exposed to so many different cultures here and you get to try so much different food. And so I think a lot of the inspiration that I got was from childhood nostalgia and meeting new people and trying other people's food," she said. "I do like how certain flavors can play together but still trying to like respect where things come from."
She cited the sapin-sapin as an example.
"The hardest thing to explain about the book is like, I try really hard to you know, be intentional about where these flavors are coming from and to show sapin-sapin I know is like ube, jackfruit, and macapuno I think are the three flavors and that's usually purple, orange and white, but you know there's so much more you can do with those different layers.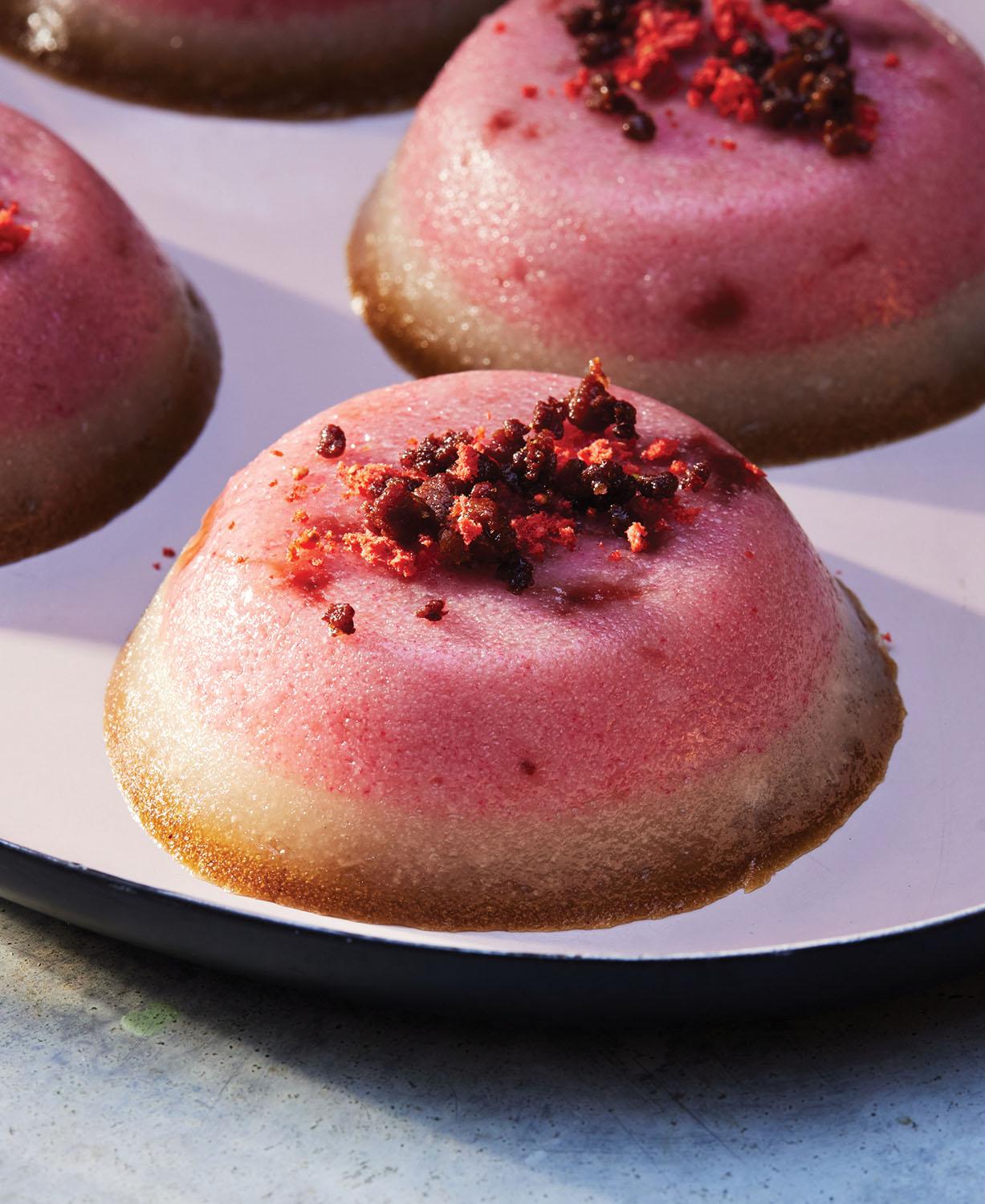 For her, these layers are a good opening for other people who may not have tried Filipino desserts before. In her book, Balingit made it Strawberry Shortcake Sapin Sapin (Layered Rice Cake) with layers of red strawberry, white vanilla and brown molasses.
With her book, Balingit says she wants to offer options to home bakers so they can use whatever is accessible or familiar to them.
Because she created her remixed and reimagined version of some traditional Filipino pastries and desserts, she is ready when she encounters comments with negative connotations such as "Adobo cookies, of course, she'd do that because she's Fil-Am."
"I think a lot of the savory combinations that I come up with, it's like, you know, I don't want you to taste, to bite into and be like 'Ugh!" I would never put ratios that are too much, I don't want you to feel like you're eating it with rice but that it's the flavor inspiration," she said.
'Bahala ka sa buhay mo'
Balingit learned a lot of life lessons from her parents Arnel and Angelita, which is why she chose Mayumu as the book's title to honor her parents' mother tongue – the word means sweet in Kapampangan.
She memorialized one of these life lessons in her book, which she dedicated to them. She wrote: 'To my parents. You told me "Bahala ka sa buhay mo!" So I did.'
A rough translation would be "Do whatever you want with your life" and parents usually deliver this line to their wayward children.
"I think that's mostly what my parents say when they're mad at me. It's always like what are you gonna do, what are you doing, are you going out, are you doing this? I always think about that a lot," she explained. "They just want you to succeed and you know, it's not always positive but it's always with good intentions."
Balingit took that to heart and despite having a business degree, she set forth into the field of baking and it is a journey she's enjoying to the hilt.
"There are things that your parents would want for you but I think that you're only happiest when you can do the things that you personally want. And by that point, they'll be happy for you," she added. "Baking is a passion but I still do everything to stay stable until I am financially secure."
She also fondly remembers her mom telling her 'Do your best and God will do the rest' while her dad would tell her to just be good to other people a major life lesson that she learned at such a young age through the folk story about the monkey and the turtle that her dad used to tell her as a kid.
Her parents inculcated in her to lead her life with kindness and do good for others and that's what she has been doing with her baking. The joy of doing it is sharing the stuff that she has created with other people and one way to do that is through the book. Another way is that every time she holds a pop-up, she tries her best to donate proceeds to mutual aid organizations.
California homecoming
After a couple of events in New York earlier this month, Balingit is all set to fly to California to do a mini book tour to launch the book.
"In my heart and my feelings, I feel very proud and very excited," she told us. "My parents have a book already and they're reading it right now. But it's really special to come home – I'm the only one here on the East Coast right now and it's been six years of me living here."
She knew from the get-go her primary market and she made sure her publishers knew about it.
"I was very upfront and I was like, obviously personally, I want Filipinos… to make the Filipino Americans as the most specific target but I hope that this is also to all bakers out there," she said.
"I don't think there's any reason why anyone should turn an eye and be like, 'Oh, I'm not Filipino and I have a Filipino cookbook' because I think there's genuine curiosity across every type of baker and every different level of baker. So I think this book appeals to hopefully everyone," she added.
Balingit was on a vacation in Key West, Florida with her boyfriend as a celebration of their fifth anniversary. Her editor emailed her saying that she has the first copies of the book and it was sent to her by mail.
"I was so excited and I cried," she said, recalling the moment. "A lot of people compare writing a book to literally having a baby because it's such a long gestation period."
"Holding the book for the first time was just surreal. I think it was like a pinch yourself kind of thing because I just didn't think it'd ever be done, to be honest."
The sweet test
Balingit admits that as a young kid, she loved everything sweet, from candies and cakes to pastries. As she grew up, her taste matured as well.
"Now my favorite thing to say is like that's not too sweet, that's so good and that's a major compliment, you know. And I think a lot of the times like American desserts are traditionally a bit sweeter," she shared.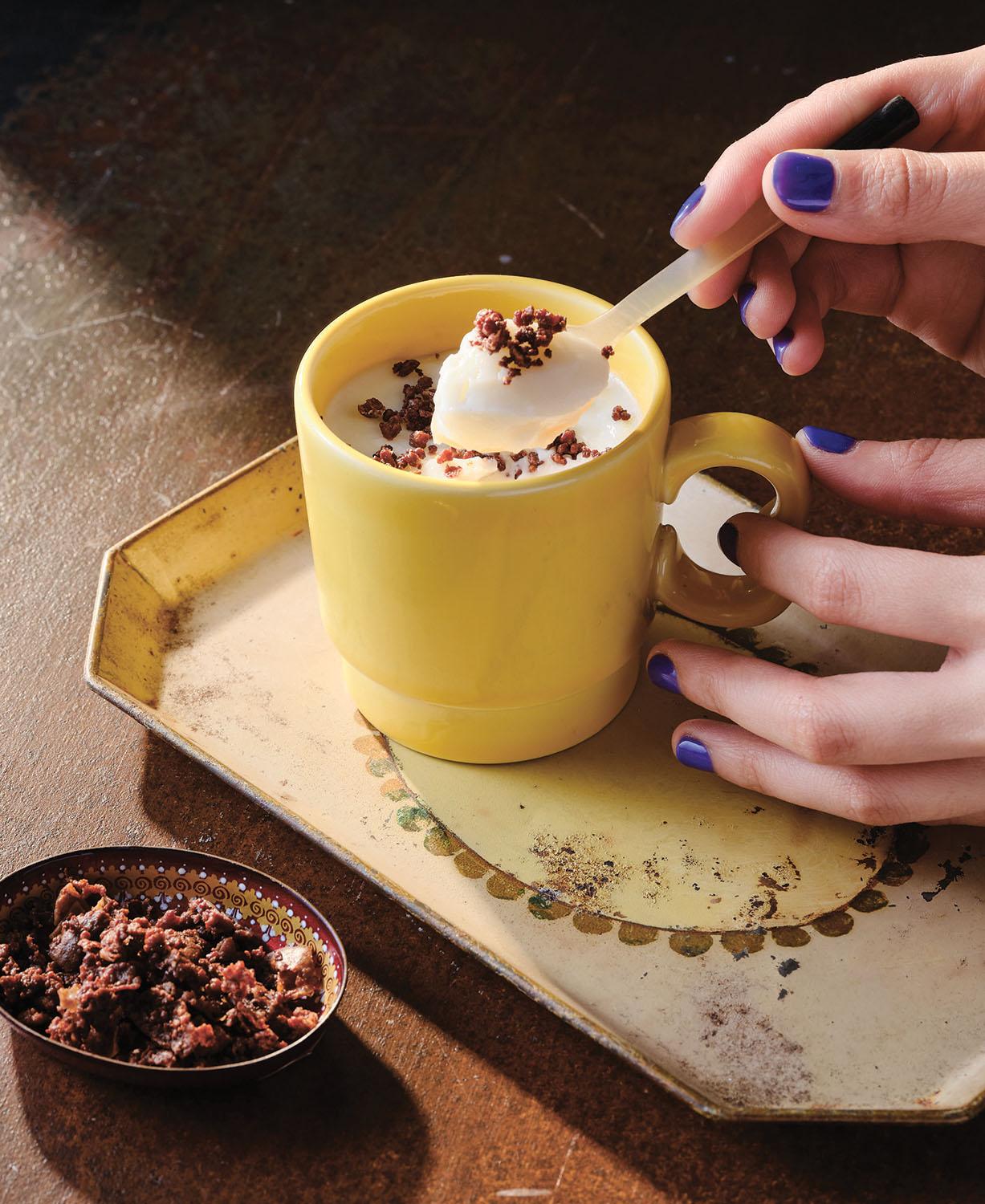 This is the reason why among the 75 recipes included in her book, some have savory influences, like the aforementioned Adobo Chocolate Chip Cookies. Then there's Miso Caramelized White Chocolate Champorado with Pork Floss, Kare-Kare Cookies, Stamped Calamansi-Fish Sauce Shortbread, Spicy Bagoong Caramels, and Sampalok Tajin Snickerdoodle, among others.
It was a conscious effort on her part to create these recipes that are not too sweet so she found ways to cut the sweetness by adding salty and savory components to balance things out.
Asked about what's in store for the future for her, Balingit said she is open to everything. Some people have asked her to open a café to showcase all her treats, and others have suggested a follow-up book.
"I still want to love baking, I think that's what I want to continue to do," she said. "But it's also about finding that delicate balance. I think maybe the right time will come for me to do all these things."
"It's interesting how it wasn't always my intention to write a book, it wasn't my intention to have this blow up the way that it did. But I'm really grateful for it," Balingit added. "But it's more like, I'm letting the tide take me and that's how I want the future to be so I will never say no to anything." n