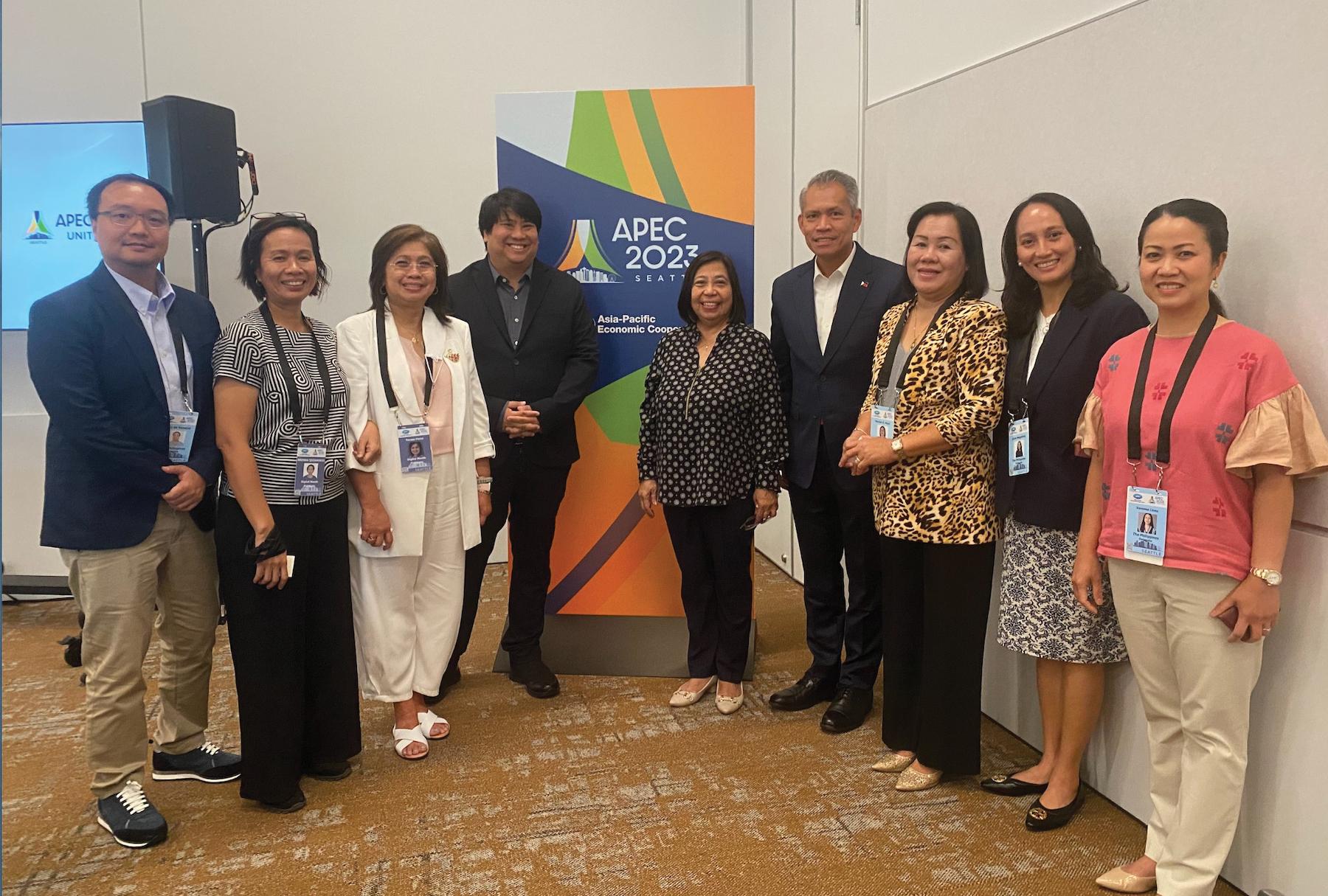 SEATTLE – Philippine Consul General Neil R. Ferrer attended a number of meetings and activities during the Asia-Pacific Economic Cooperation (APEC) Third Senior Officials' Meeting (SOM3) and Related Meetings held in Seattle, Washington. The meetings are in preparation for the APEC Economic Leaders Week in San Francisco in November 2023.
Consul General Ferrer met Philippine SOM Leader in APEC Ambassador Charles Jose, as well as Energy Undersecretary Felix William Fuentebella, and the rest of the Philippine delegation.
Consul General Ferrer and Consul Vanessa Bago-Llona attended a panel titled, "Leveraging Carbon Offsets to Advance Climate Mitigation in APEC," convened by the Business Council for International Understanding on the sidelines of the APEC Energy Ministerial Meetings in Seattle. The panel, which featured H.E. Arifin Tasrif, Indonesian Minister of Energy and Mineral Resources, and industry players from Chevron and nonprofit Rocky Mountain Institute, discussed potential cooperation among stakeholders to create a regional framework that accelerates emissions reduction by enabling cross border trading of credits.
Consul General Ferrer and Consul Bago-Llona also attended the 2023 APEC Closing the Digital Skills Gap Forum, which had the theme, "Promoting an Inclusive Digitally-Skilled Workforce." Officials from the Philippine Commission on Higher Education, as well as industry players and members of the academe attended the Forum.
The Forum builds upon the APEC Roadmap to Closing the Digital Skills Gap by 2030  and discussed case studies and good practices to close the digital skills gap in APEC economies and prepare their workforce for technological advancements, primarily Artificial Intelligence.
(PCGSF Release)