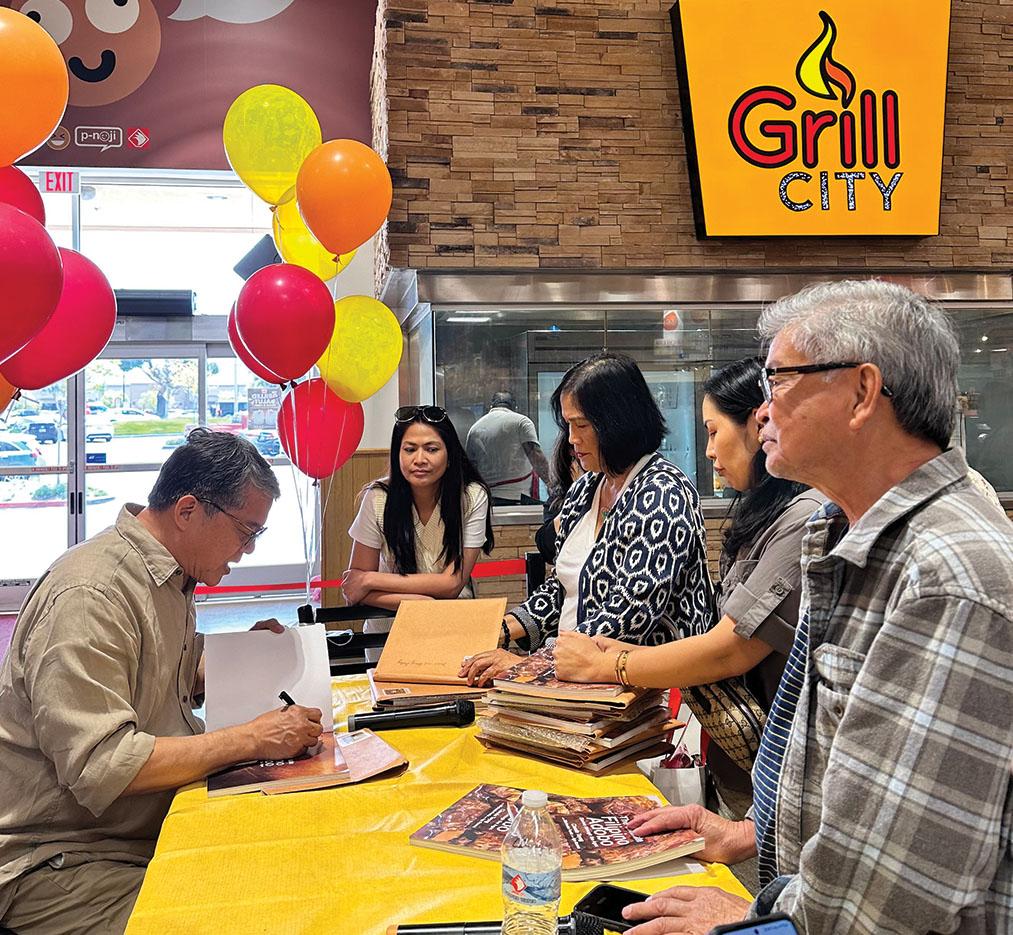 EVERY Filipino household has had the delicious smell of adobo spread throughout their home, bringing a sense of warmth, happiness, and even nostalgia to those present.
On April 16, attendees had the chance to meet with well-known Filipino chef Claude Tayag, who spoke about his new book "The Ultimate Filipino Adobo Stories Through the Ages." The book launch and signing was held at Seafood City in Santa Clarita by The Filipino Food Gallery.
One glance at the title, one may assume that the book is a collection of recipes or a book focused around making the "best" adobo. However, chef Tayag emphasized how there is no one way to cook this special Filipino dish. The book is a collection of stories and adobo recipes that Tayag sought out from a variety of people. Each of these adobo recipes are associated with very specific memories for each person.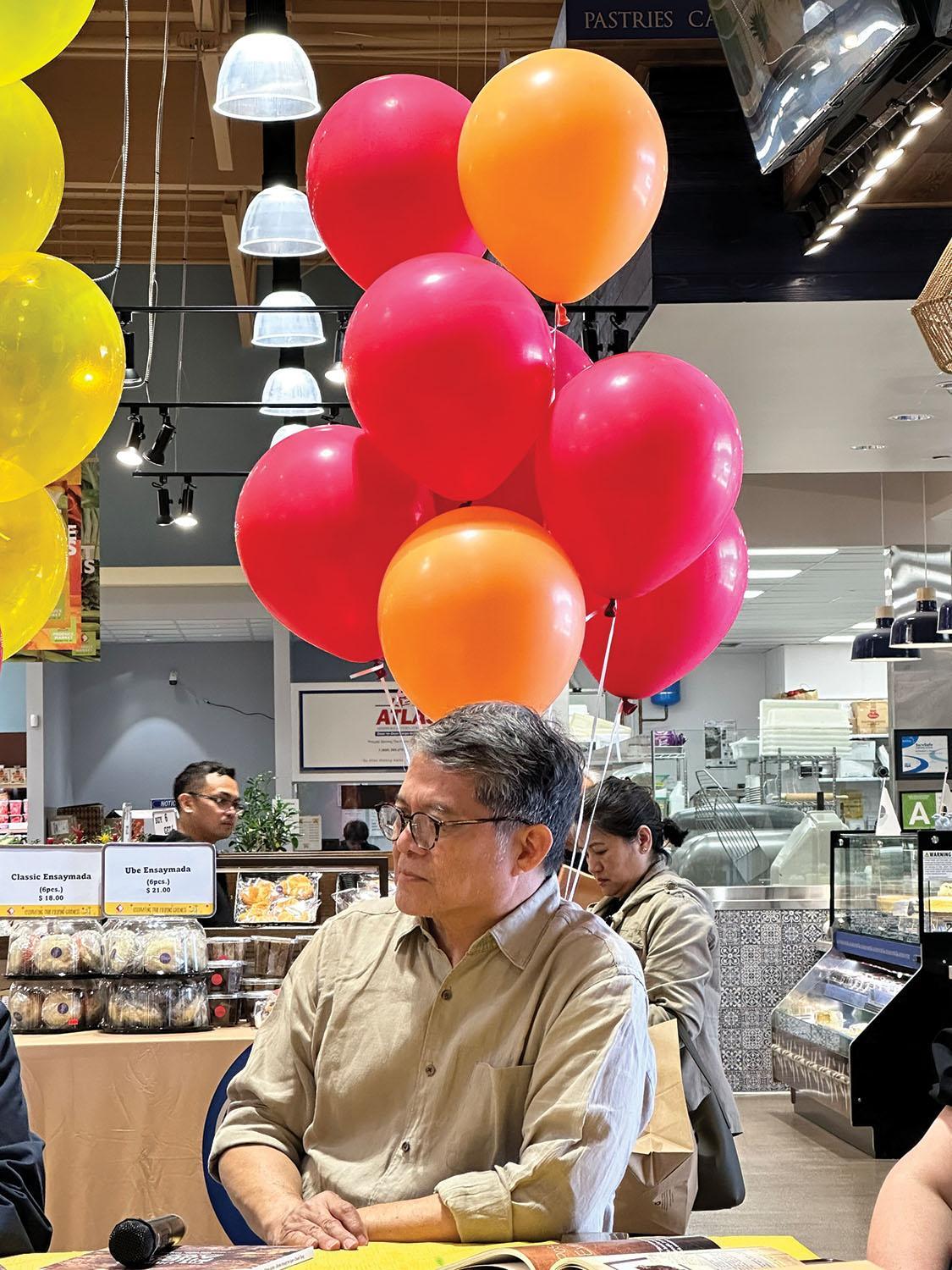 Speaking to Tayag, one immediately could see his passion for his craft and especially his culture. Food is a very special part of what makes the Filipino community and culture unique as they are often tied to our fondest memories together.
Tayag talked fondly about adobo and specifically its meaning to Filipinos, especially in its relation to family and home.
"When you miss home and cook adobo, it smells of home. At that moment in time, you are transported back home. Not just the physical home, but the memories of eating with your mother and grandmother. And now you are cooking adobo for your kids," Tayag declared, highlighting how adobo is not just a dish that is delicious, but something that evokes feelings and nostalgia throughout every generation in a Filipino family.
"Generations are linked," he emphasized, where this link is through food, and in this case it is adobo, one of the most common foods found in Filipino households. It can start with your grandmother, who then passes the family adobo recipe to your mother before passing it on to you so you can give it to your future children. It is a dish that truly transcends time.
While the book is centered around the Filipino dish, it is not the adobo itself that chef Tayag emphasized is the center of each story.
"For me, it's a feeling not the physical adobo itself," he spoke, showing how no matter the variation of recipes that can be found for adobo, the emotions that come with the dish are just as important.
Tayag then told attendees about one of the chefs he interviewed for his book, Chef Charles Olalia, former owner of the restaurants Ma'am Sir and RiceBar in Los Angeles.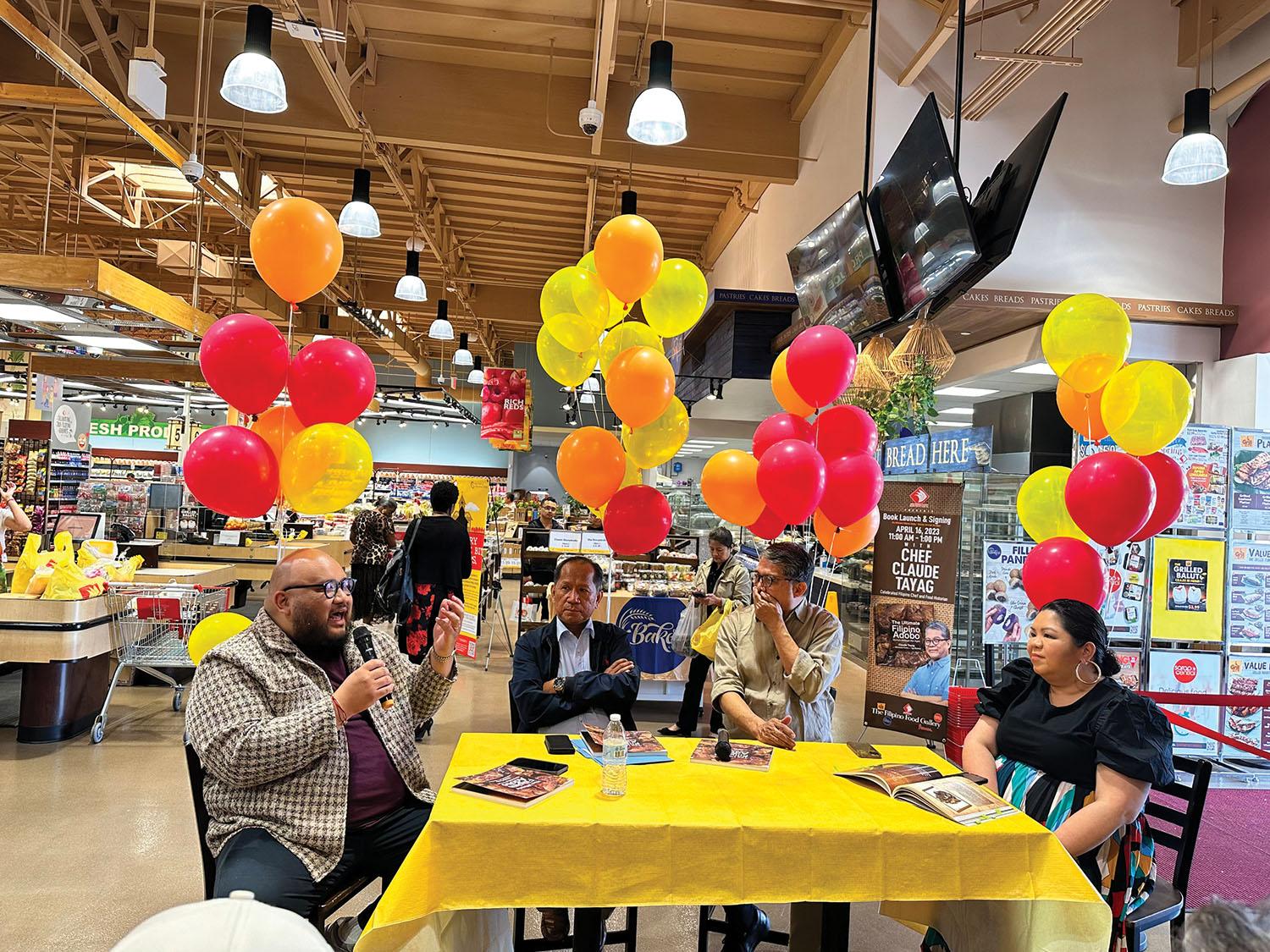 "How can a dish with no more than six ingredients be so hard to execute? The aromas are particular, very pointed, specific. I still haven't seen anything so simple and yet creates such emotions," Olalia told Tayag, describing the existence of both simplicity and complexity in adobo. While the dish itself may be simple in its creation, the emotions it evokes are specific.
Once you smell the aroma that comes from the dish, you automatically know what is cooking in the kitchen, adobo.
Not only does adobo create so many memories amongst Filipino families, but Tayag also brought up how they have inspired art as well. One piece Tayag talked about was a poem written by Filipino National Artist Rio Alma, titled "Dalit Sa Adobo", or "A Hymn to Adobo" in english. Tayag read the poem as follows:
Ay! Ang adobo ni Inang
Pantag-araw-pantag-ulan
Parang pusong nagmamahal
Mas masarap pag nagtagal.
Oh! My Mother's adobo
Good for all seasons;
Like a heart that loves
Gets better when it lasts.
This poem captures the essence of adobo that Tayag expressed throughout the event. After reading the poem, he described the dish as one that only gets better the more that it is eaten. When one eats adobo made by a special person in their life, such as their mother, the memories in that moment is something that can truly last forever.