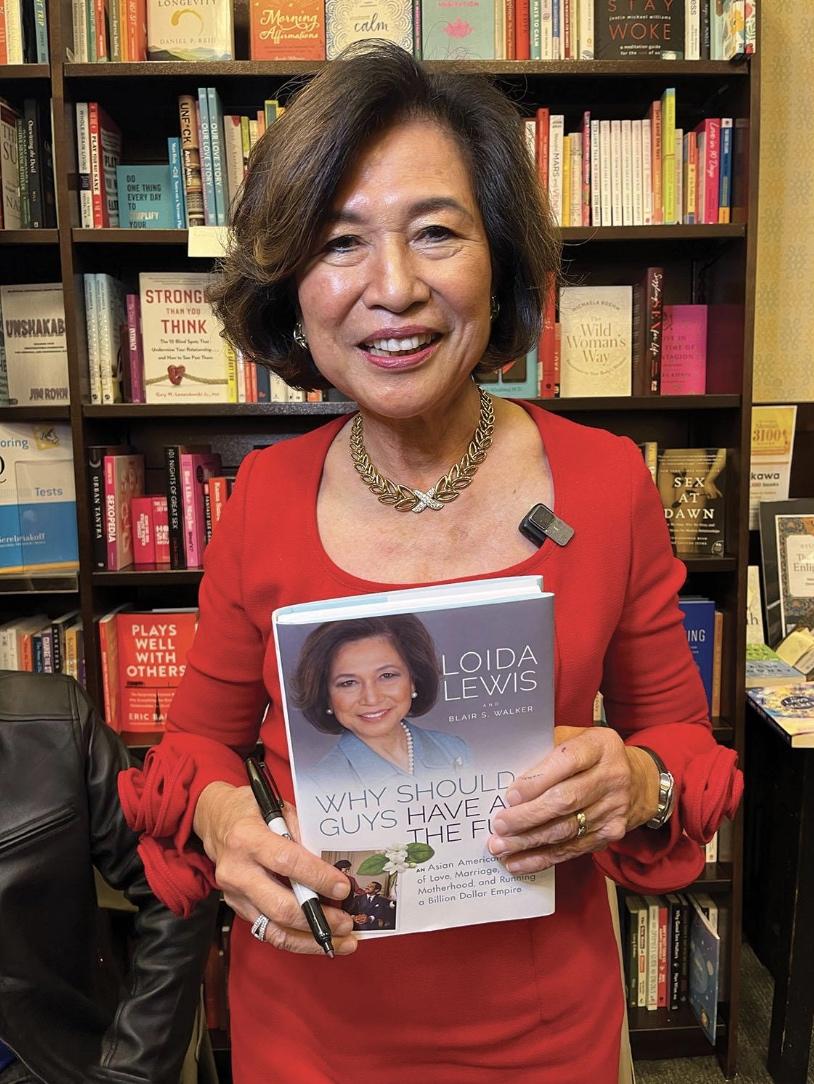 By Abigail Zelenski
Loida Nicolas Lewis made some revelations in her memoir 'Why Should Guys Have All the Fun' and in an intimate chit-chat with some local media in New York, she teased and spilled a few stories she has not shared in public before.
A multi-hyphenate in the Filipino American community, Lewis is a philanthropist, community leader, activist, shoulder-to-cry-on for some, and to most, she is Tita Loida.
She recently hosted a small gathering in her Fifth Avenue residence overlooking the Jackie Onassis Reservoir in Central Park to promote her new book, which is both a prequel and a sequel to her late husband's book titled 'Why Should White Guys Have All the Fun'.
Loida talked about how she met Reginald F. Lewis – who would eventually become the first African American billionaire – through a blind date. This was back in 1968 when Loida was in New York as a part of her father's gift when she graduated in law from the University of the Philippines.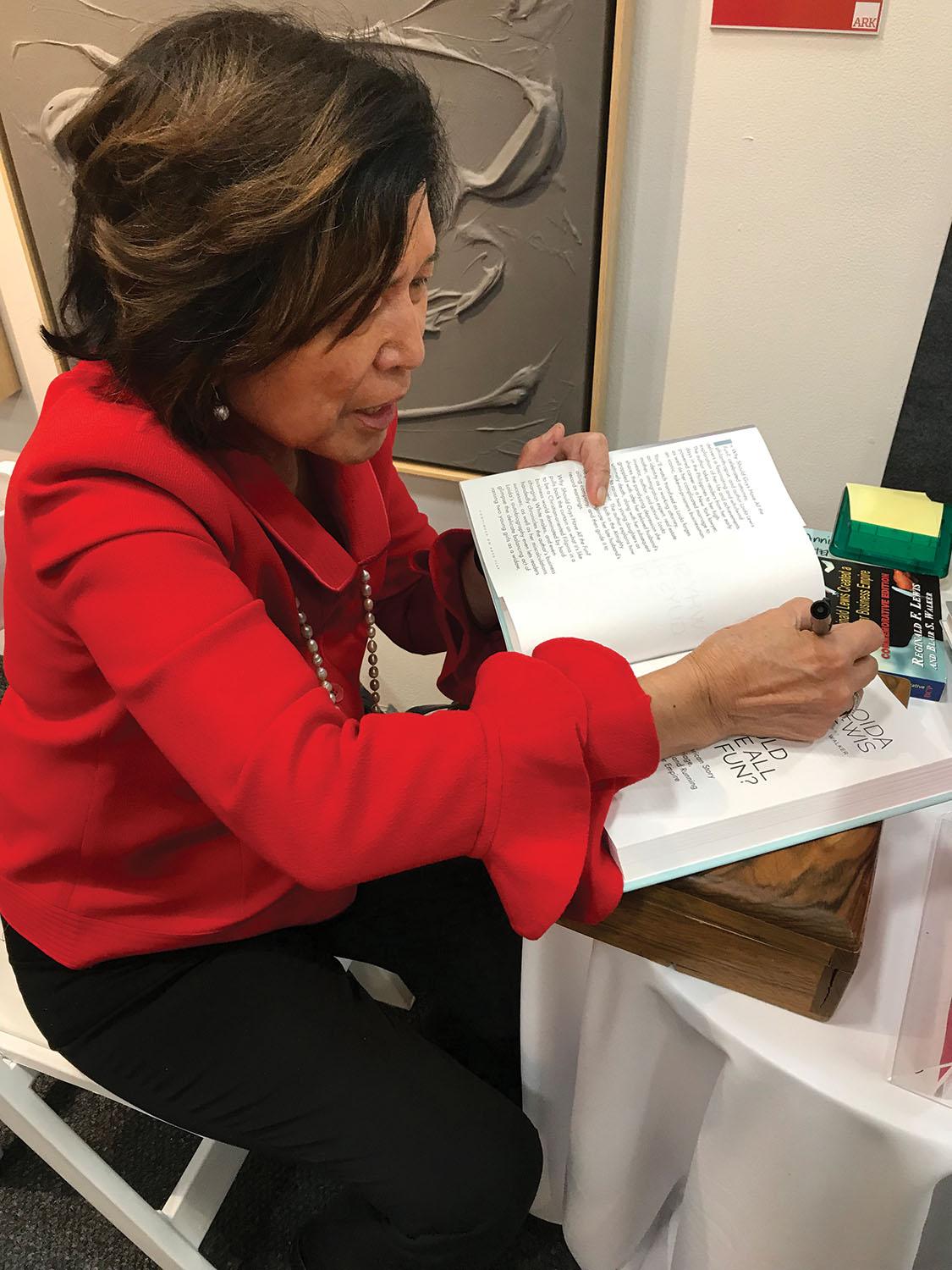 "When I met him, I knew he was unlike anyone else I had ever met," Loida said.
The two lawyers fell in love, and after one dinner, they strolled back to her hotel. She popped the question, "Darling, do you want a big or a small wedding?'.
"He replied, 'Small.' Sumagot! So I asked 'Where do you think we should have it? He said, 'NYU, they have a small chapel there'. Then he understood what just happened and said, 'I have a headache!'," she shared laughing.
"Why Should Guys Have All the Fun?: An Asian American Story of Love, Marriage, Motherhood, and Running a Billion-Dollar Empire" is about 80-year-old Loida's journey so far.
"I insisted on putting Asian American on the title," she explained. "With the current rise in Asian hate, it was important to showcase that we are just like everyone else, with our own ups and downs, successes and failures so that should be there, front and center"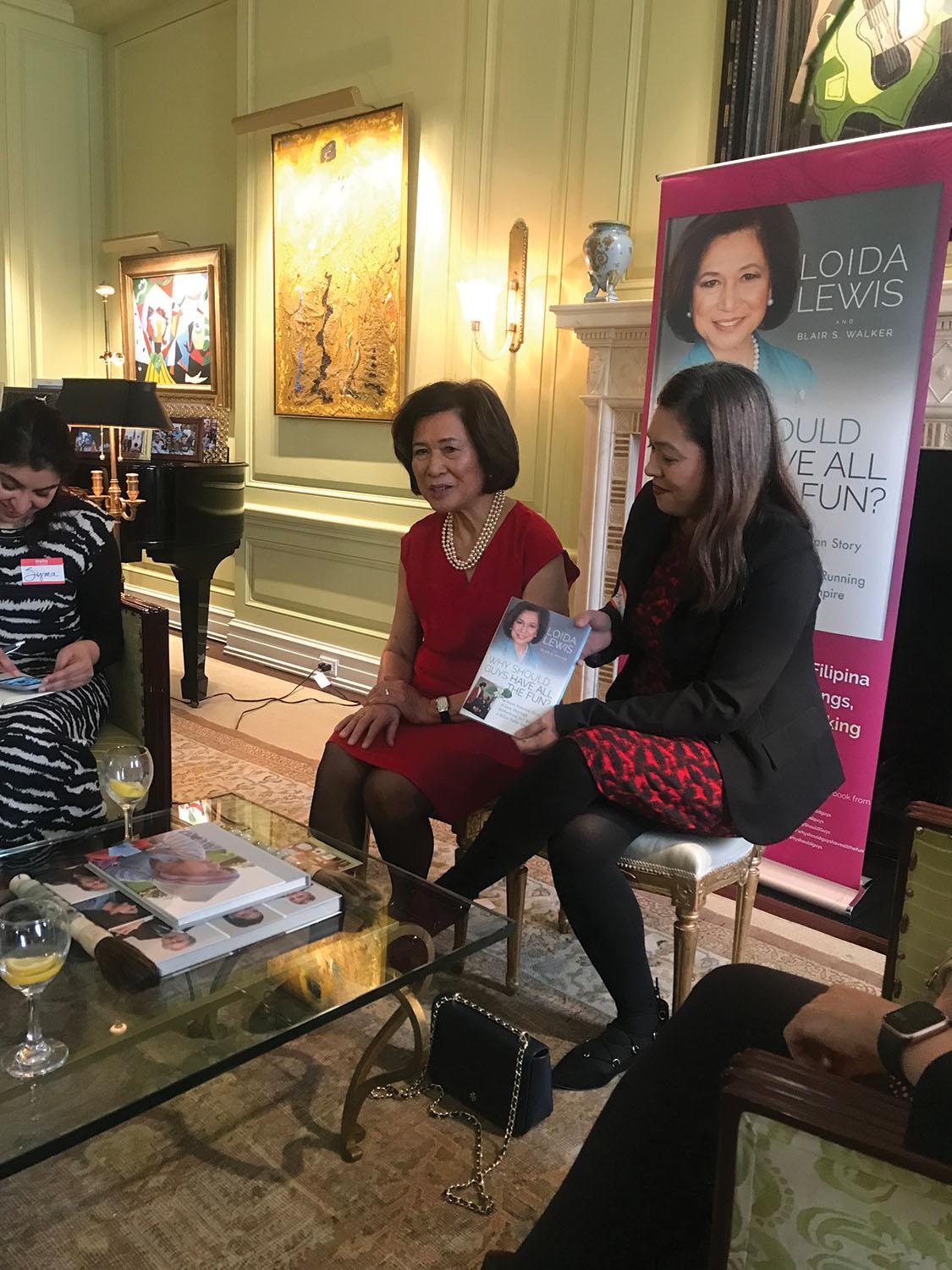 Loida revealed that she set a goal to write her book before she turned 75, inspired by Katharine Graham who successfully led the Washington Post after her husband's sudden death.
"As I approached 80, I knew I had to start working on it. By the time I turned 80, I had found a co-writer, Blair Walker, who helped me finish it.," she shared.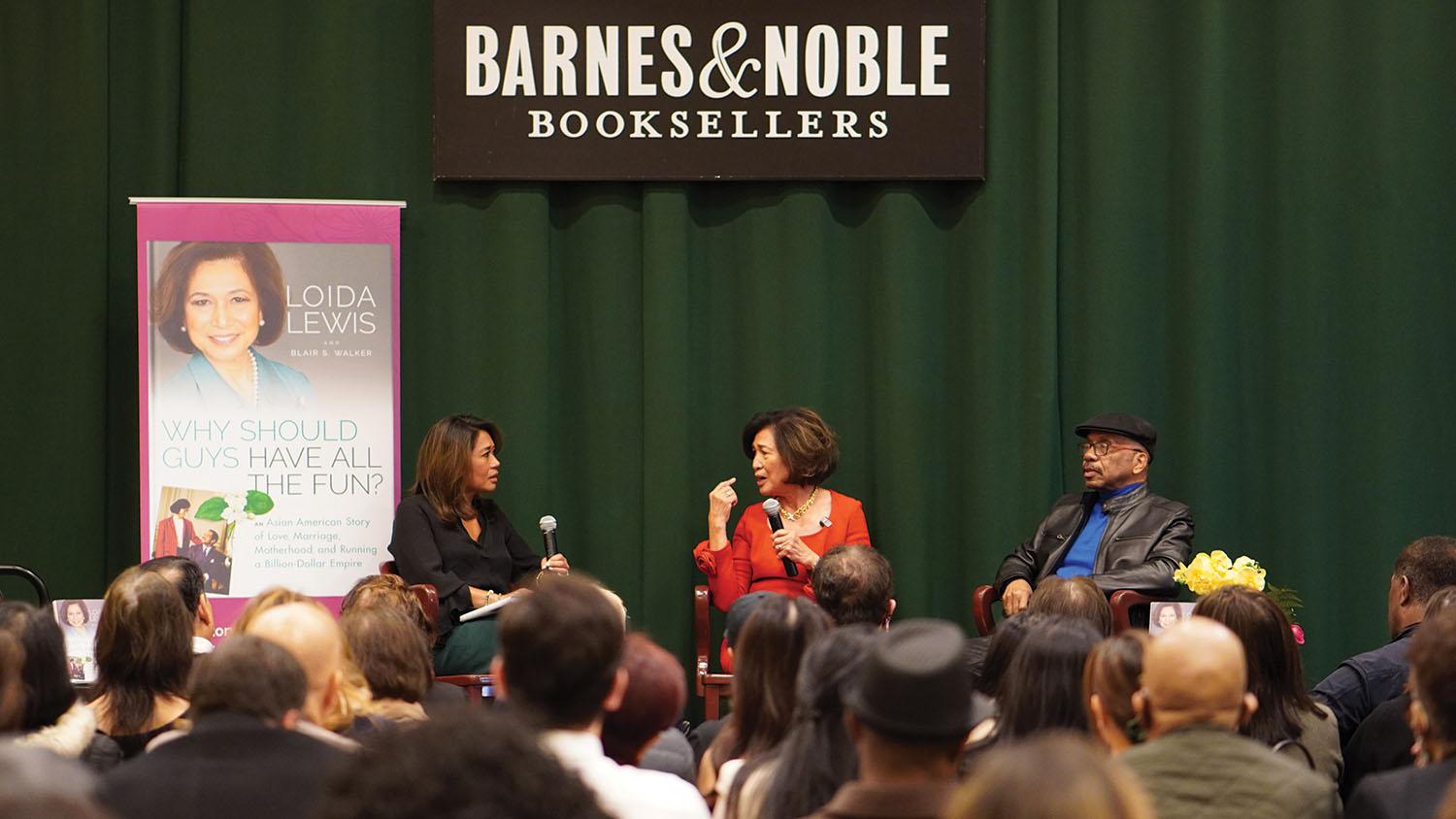 Coping with Grief
Reginald Lewis passed away at the age of 50 after a brief illness. His untimely death left Loida in profound grief.
Loida was disoriented and emotionally inconsolable. "I was totally discombobulated, my mind was not working," she revealed. She found solace in music but would often cry. After six months, she noticed that the curtains in their bedroom were up, and she felt that it was a sign that she should pick up the pieces and move on.
Reginald's brother Jean Fugett became chair and CEO but it reached a point where the business had to search for a new CEO. The company spent a fortune to find their new leader but they couldn't find the right match.
She decided to prioritize a few things: being a mother and father to her two daughters, Leslie and Christina; finishing her husband's book, and ensuring the success of the company that Reginald built by taking over the company and taking the role of CEO.
Reginald's unexpected passing prevented him from completing his book. Loida approached Blair Walker and asked him to co-authored the book with Reginald. It was an obvious choice to ask Blair to collaborate again three decades later on the companion book.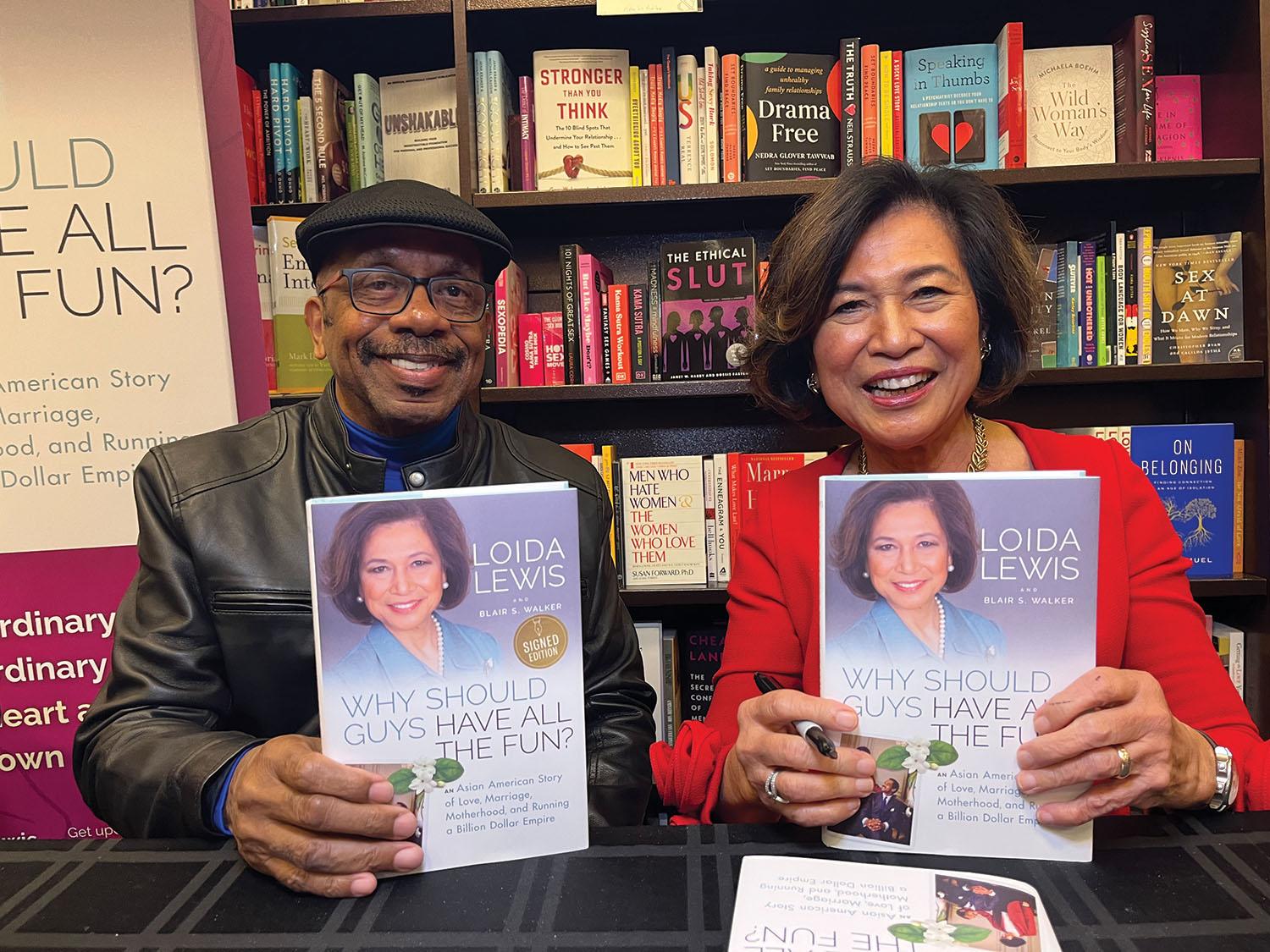 Taking the reins of the company was an entirely different thing.
To prepare herself, Loida sought the help of a speech coach and learned to dress and act like a CEO. She also learned to approach people differently and tailor her approach to suit their individualities.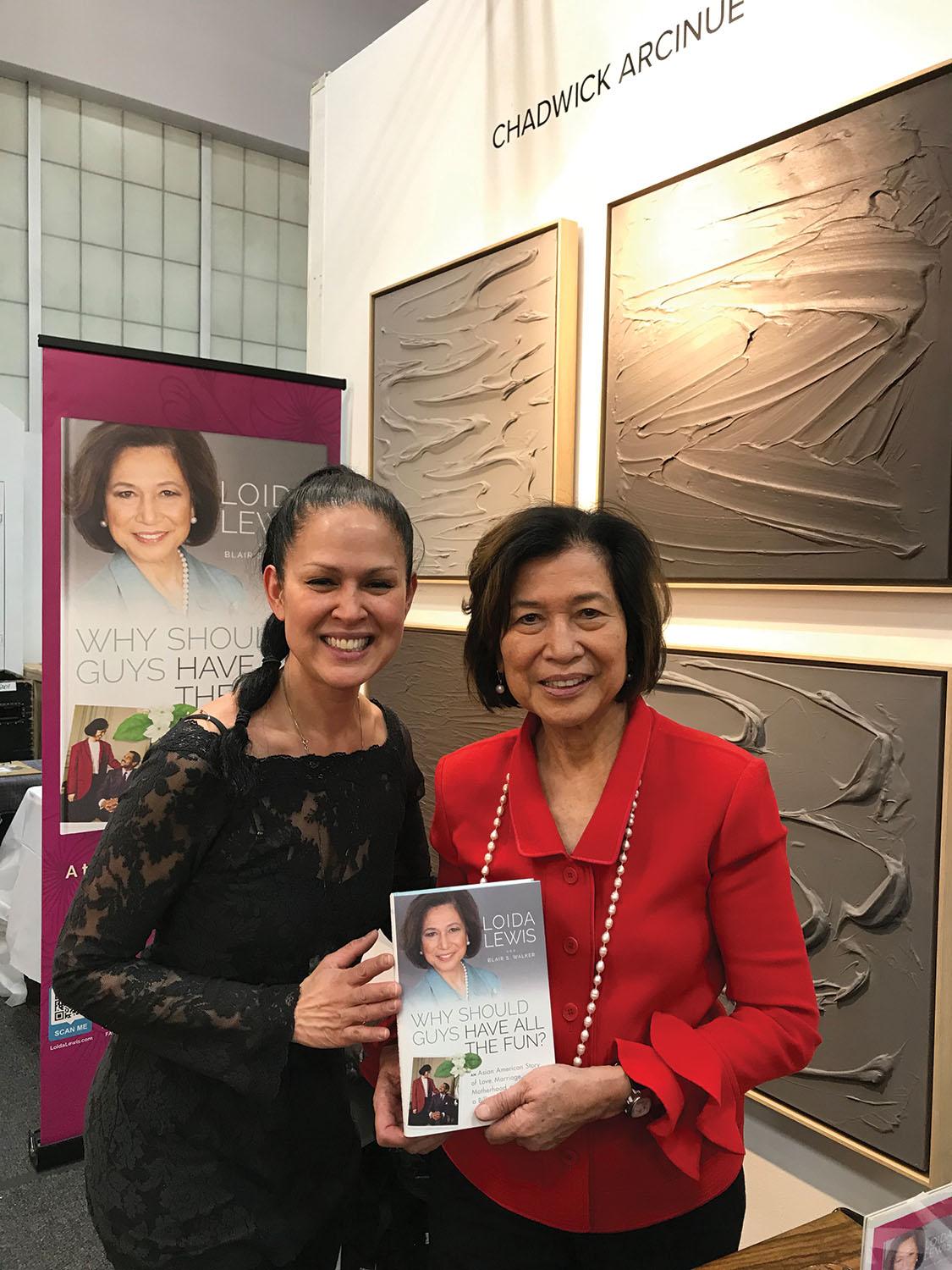 "Before I became CEO, my Filipino accent was so thick so we hired a speech coach and I had to work on my pronunciation for words like this, that, and there," Loida recalled, adding that she had to practice delivering speeches before the board of directors.
At the gathering, she regaled the guests with anecdotes and stories that helped her to grow and become the person she is today. Like her book, her stories focused on various themes such as leadership, communication, and the importance of seeking help when needed.
The book is both an embodiment and a reflection on Loida's resilience and ability to overcome challenges, both personal and professional. Her determination to take care of her family and the company despite the difficult circumstances is one for the books.