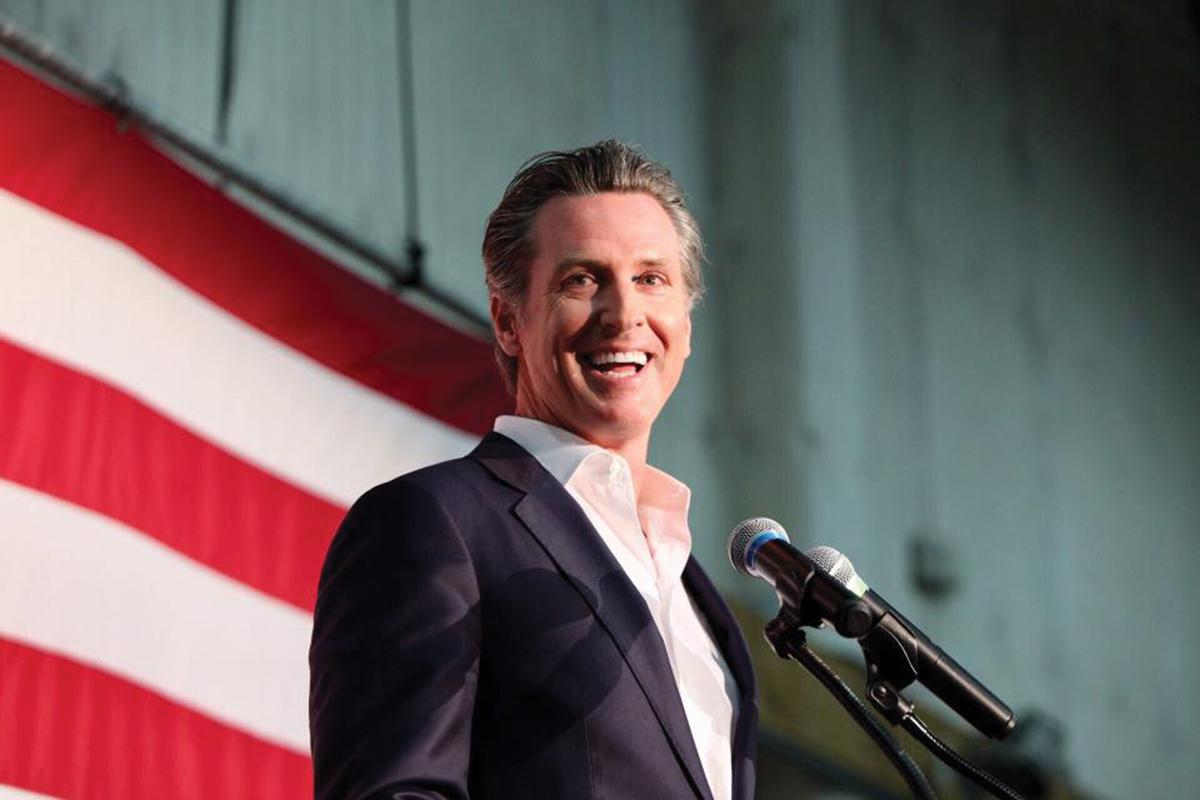 SACRAMENTO — Amid California's housing crisis, 56 bills signed by Gov. Newsom Wednesday, Oct. 11 expedite low-income housing, notably on church and college land.
The two landmark bills in the package are sponsored by Sen. Scott Wiener (D — San Francisco). Support for these bills from historically opposed environmental and labor groups suggests the beginning of an unprecedentedly pro-housing majority bloc in California politics.
SB 4
Wiener's SB 4 is formally known as The Affordable Housing on Faith Lands Act and informally known as "Yes in God's Backyard" (YIGBY). It opens 171,000 acres of land across California by allowing institutions of faith (e.g. churches, synagogues and mosques) and nonprofit colleges to build 100% affordable housing on their property "by right," bypassing most local permitting rules and environmental reviews.
It passed 32-2, with support from faith groups like the Jewish Public Affairs Committee and pro-development groups like the Southern California Association of Non-Profit Housing.
According to an August 2023 study by UC Berkeley's Terner Center for Housing Innovation, half of land owned by nonprofit colleges and religious organizations are in the "highest" and "high" resource areas improving "economic, educational, and health outcomes for low-income families," while 13% is within a half-mile of "high-quality transit."
The law, which takes effect in 2024 and will sunset in 2036, comes as California's housing crisis worsens. An estimated 172,000 of the state's population — 30% — is homeless, as jurisdictions statewide fall behind in building a state-mandated total of 2.5 million homes over the next 8 years, 1 million of these being affordable.
SB 423
Wiener's SB 423 extends by a decade the 2026 sunset of SB 35, a bill by the senator requiring local governments falling short of state housing goals to streamline affordable multifamily housing projects, i.e. to bypass many local zoning, permitting, and environmental review rules.
SB 35, which took effect in 2018, has already expedited over 19,000 homes, with about 60% of these being affordable.
The new bill passed 27-7, with support from staunchly pro-housing groups like the California Housing Consortium and California YIMBY.
Given that the most costly and lengthy hurdle churches and colleges face in converting surplus land into housing is that this land is not zoned for residential use, those spurred on by the YIGBY bill to build affordable housing will use SB 423 to expedite the process.
Weakened labor, environmental opposition
For this reason, however, several members of the League of California Cities opposed SB 423, citing concerns that it allowed the state to develop housing unregulated by local zoning standards, community input, and comprehensive environmental review.
Last July, environmental groups like the Coastal Commission also opposed the bill — which removed exemptions on streamlined housing in coastal zones — but withdrew all opposition when Wiener amended the bill to state that it wouldn't apply to "environmentally sensitive or hazardous" areas, like those prone to fires and flooding.
Labor unions like the state Building and Construction Trades Council also opposed both SB 4 and SB 423 — which mandate 100% affordable developments to pay average union-level wages but not necessarily to hire union workers — until Wiener added union protections for larger projects.
Some groups like the California Conference of Carpenters, the California Council of Laborers, and the Conference of Operating Engineers broke from their allies to express unprecedented outright support on the grounds that more high-paid construction jobs take precedence over guaranteed union jobs.
What it means for California
SB 4 was Wiener's third attempt to open church and college land to housing; he lost a 2020 version due to similar opposition from church and college sponsors on the grounds that union wage requirements would make affordable housing development untenable.
While the opposition is nothing new, however, the fact that it was not enough to prevent overwhelming support this year suggests a majority sea change in favor of more housing.
This political split on the part of California's historically unified labor groups, and concession on the part of its historically litigious environmental groups, were key to removing local affordable housing barriers on such a scale as to have been a legislative pipe dream as recently as 2016, when Wiener was elected.
That year, for example, then-Gov. Jerry Brown pushed a "by right" affordable housing streamline package similar to Newsom's. It died without a legislative hearing due to opposition from many of the same environmental and labor groups.
Other bills in Newsom's package penalize misuse of the California Environmental Quality Act (which allows litigation under aesthetic standards like the shadow a proposed building casts); let affordable housing developers increase density above the maximum in a city's General Plan; limit tenant security deposits to one month's rent; and replace 5,800 affordable homes in San Francisco lost to "urban renewal" of poor neighborhoods from the 1950s to the 1970s. (Selen Ozturk/Ethnic Media Services)