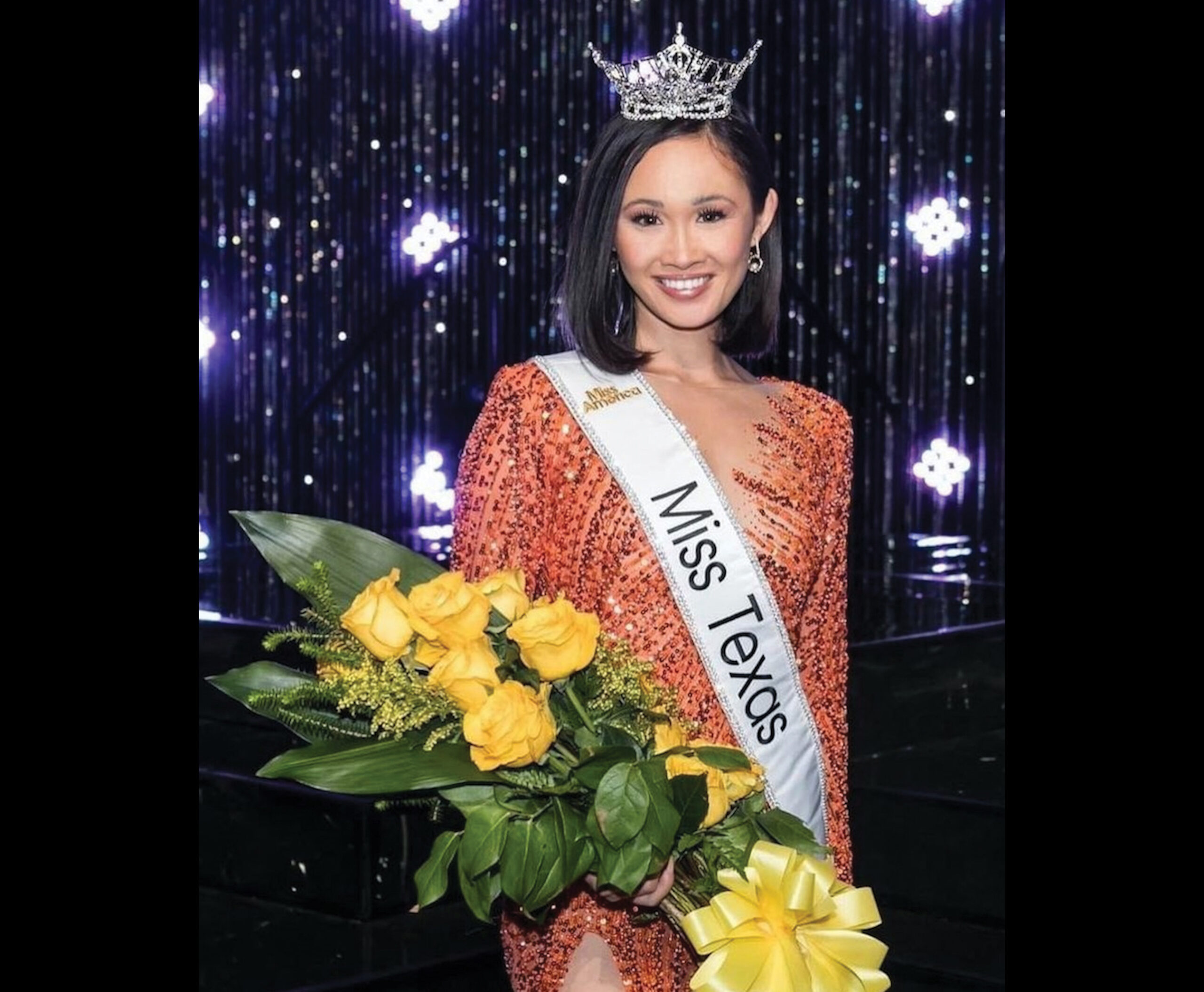 By Gus Mercado/Contributor
ALL Filipino Americans in the State of Texas, especially in the DFW Metroplex, brimmed with pride when its very own Averie Danielle Bishop won the Miss Texas crown on Saturday, June 25.
From North Texas to the Miss America stage in December this year, Averie will make history as the first Asian American woman ever to win the Miss Texas title and represent the state in the national pageant.
Averie put herself through college, earning double degrees from the prestigious Southern Methodist University (Bachelor 'sdegree with double major in Political Science and Human Rights), and a JD law degree with a 3.9 GPA. She is a first-generation Filipino American, born to a Filipino immigrant mother, Marevi Sabalilang, and a fourth generation Texan, Danny Bishop. Her younger brother Teddy is in the U.S. Army.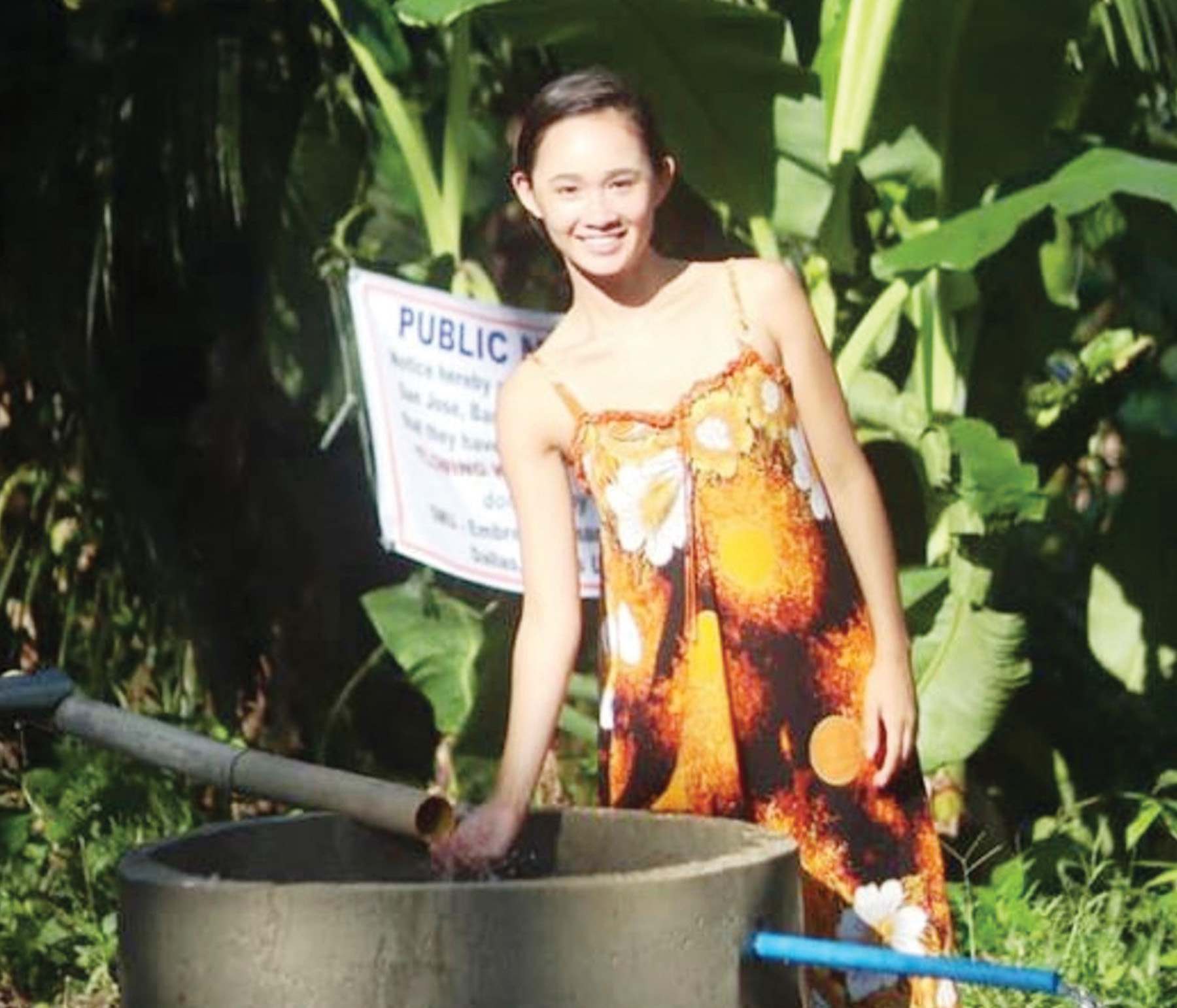 Beneath all the successes and encomiums that have come her way, she has humanitarian blood running in her veins. She and her mom built Tulong Foundation – providing education, livelihood and scholarships to poor children in their native village in Banga, South Cotabato, Philippines. Their foundation has supported 45 poor students, including 7 full scholars, in different colleges in their province. With funding from SMU and some friends, she worked to build potable water systems for the community and their elementary schools.
Her impressive credentials also include serving as legal intern for the president and vice president of SMU, addressing higher education policy in Third World countries, as a Ronald Reagan Presidential Foundation Fellow, and as a Texas Women's Museum Woman of the Year awardee.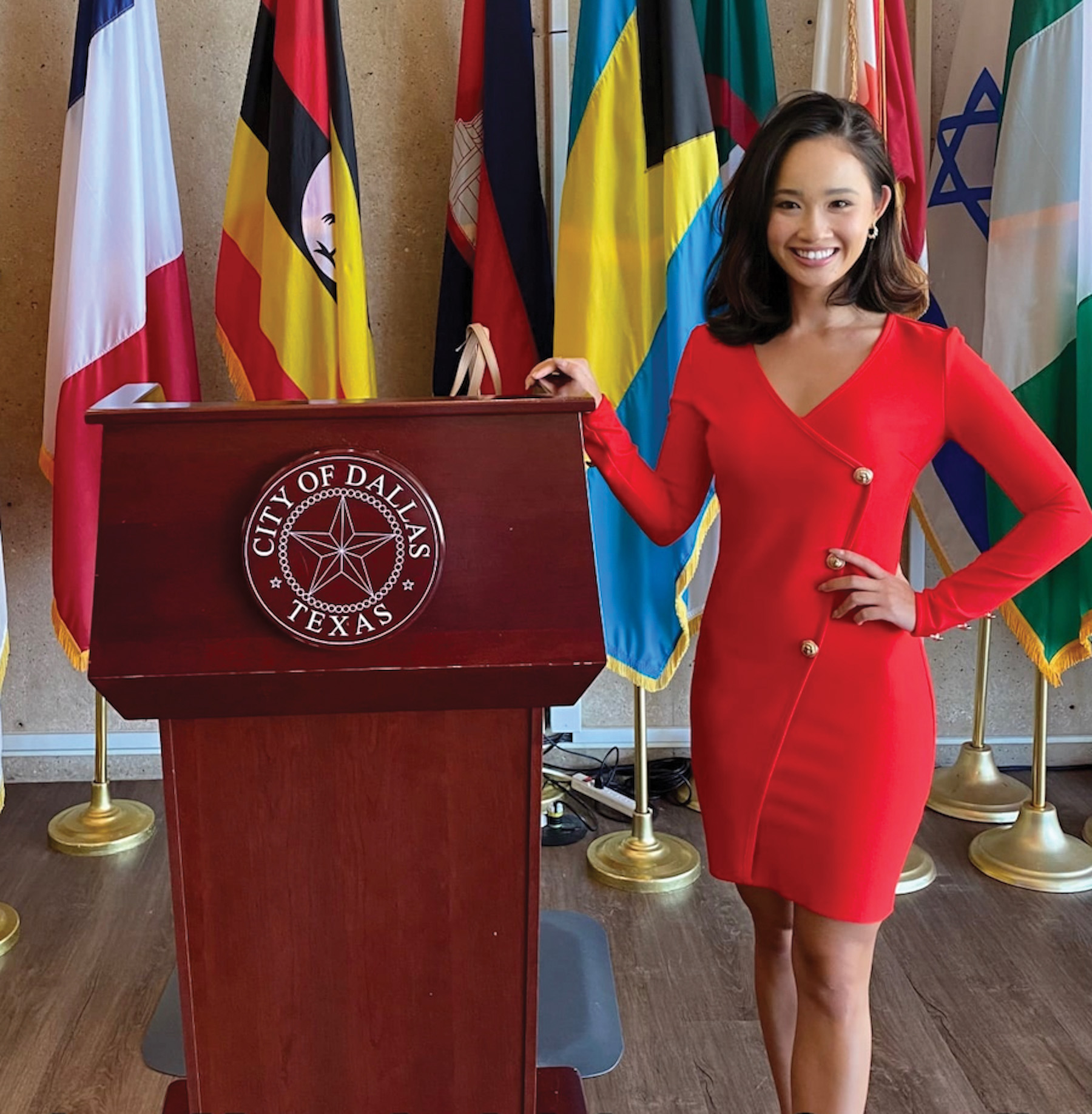 Averie was appointed by the Mayor of Dallas as council member of their new Anti-Hate and Discrimination Advisory Council. In an impromptu interview, she said serving the community is her way of paying back, "growing up in very challenging circumstances with parents who sacrificed so much for me to become the force of nature that I am today."
The Texas beauty spent a sometimes painful childhood in Prosper where she was confronted by bullies and hateful language. "From the way I spoke, the shape of my eyes, my flat nose, my upbringing, the financial situation that I grew up in, sometimes the way my Mom spoke," she recalled. "Some people say rude things because they just don't understand what they don't know. My mission as Miss Texas and as a person is to try to teach everyone in our state that a Texan can look like me and feel equal and welcome."
When she was Miss Dallas, before she became Miss Carrollton and went on to win as Miss Texas, many in the community saw greatness in this articulate but unassuming and down-to-earth young Filipina. At the last PACC Texas Awards Night, Consul Ethel Mercado and this author honored her with the Founders' Award as "Most Outstanding Young Leader in Texas."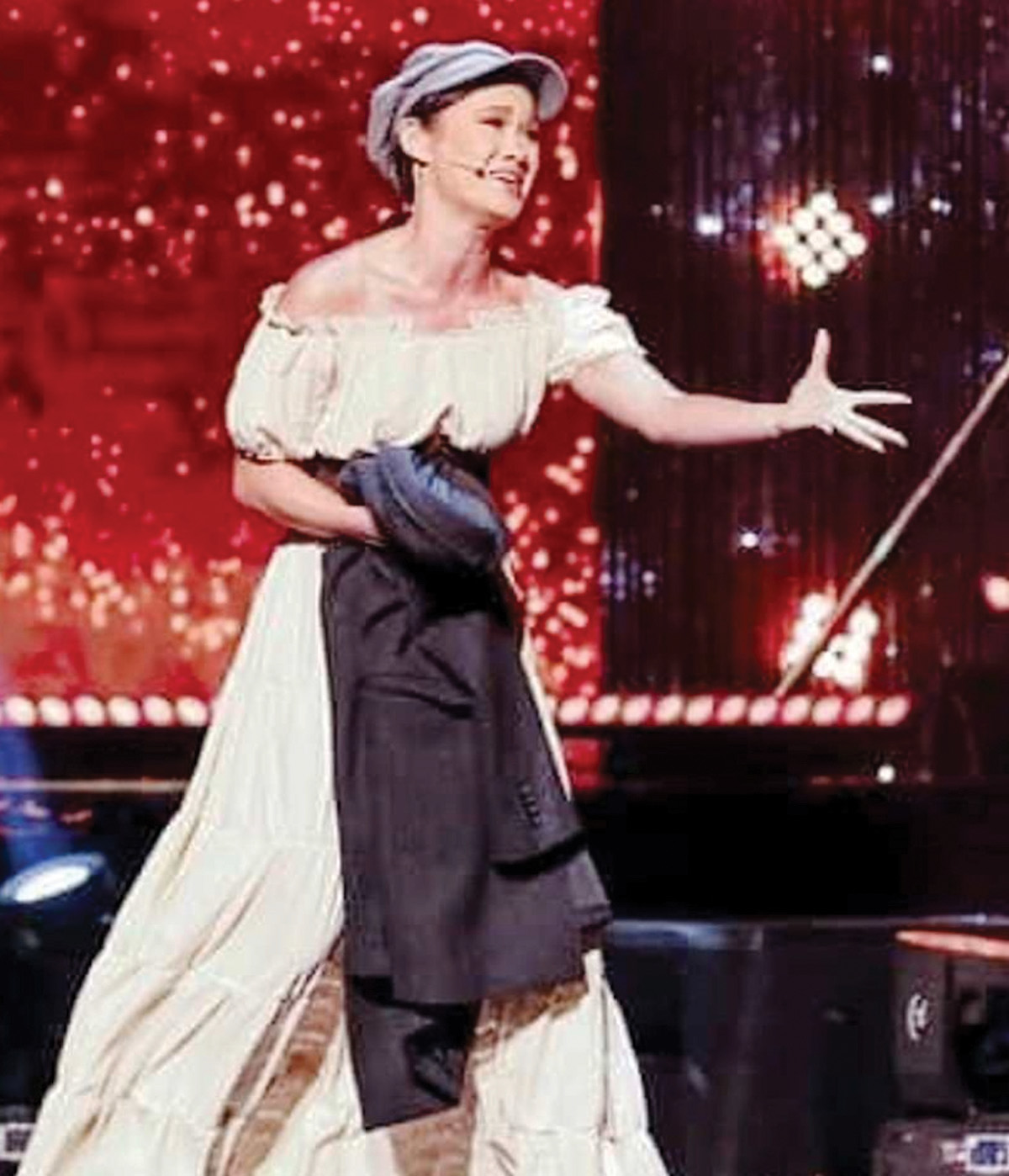 In addition to her amazing intellect and stunning beauty, she is also an excellent singer and dancer. Her stirring song from "Les Miserables" won her the Most Talented award in the preliminary round. Explaining her wardrobe, she said, "I know wearing this costume is not typical wardrobe at a pageant. But my choice was a reflection of how far I've come in life. I am proud to have worn hand-me-downs, thrifted clothing, and torn up shoes as a child. To me, this costume was not a costume. It is a celebration of the rags I have shed, thanks to the village and the people who have embraced me."
Averie is looking forward to her very hectic duties as Miss Texas while preparing for the Miss America pageant in Connecticut in December. Watch out, Miss America crown. Averie is on her way to claim you!
Watch this short clip of her powerful answer to one of the judges' questions, "Five or ten years from now, what legacy would you hope people will remember you by?, at https://www.facebook.com/allaboutmel/videos/587018376135304.
About the Author:  Gus Mercado is a well-known business and civic leader in Dallas, Texas. He is a recipient of the Presidential BANAAG Award for Outstanding Community Leadership.