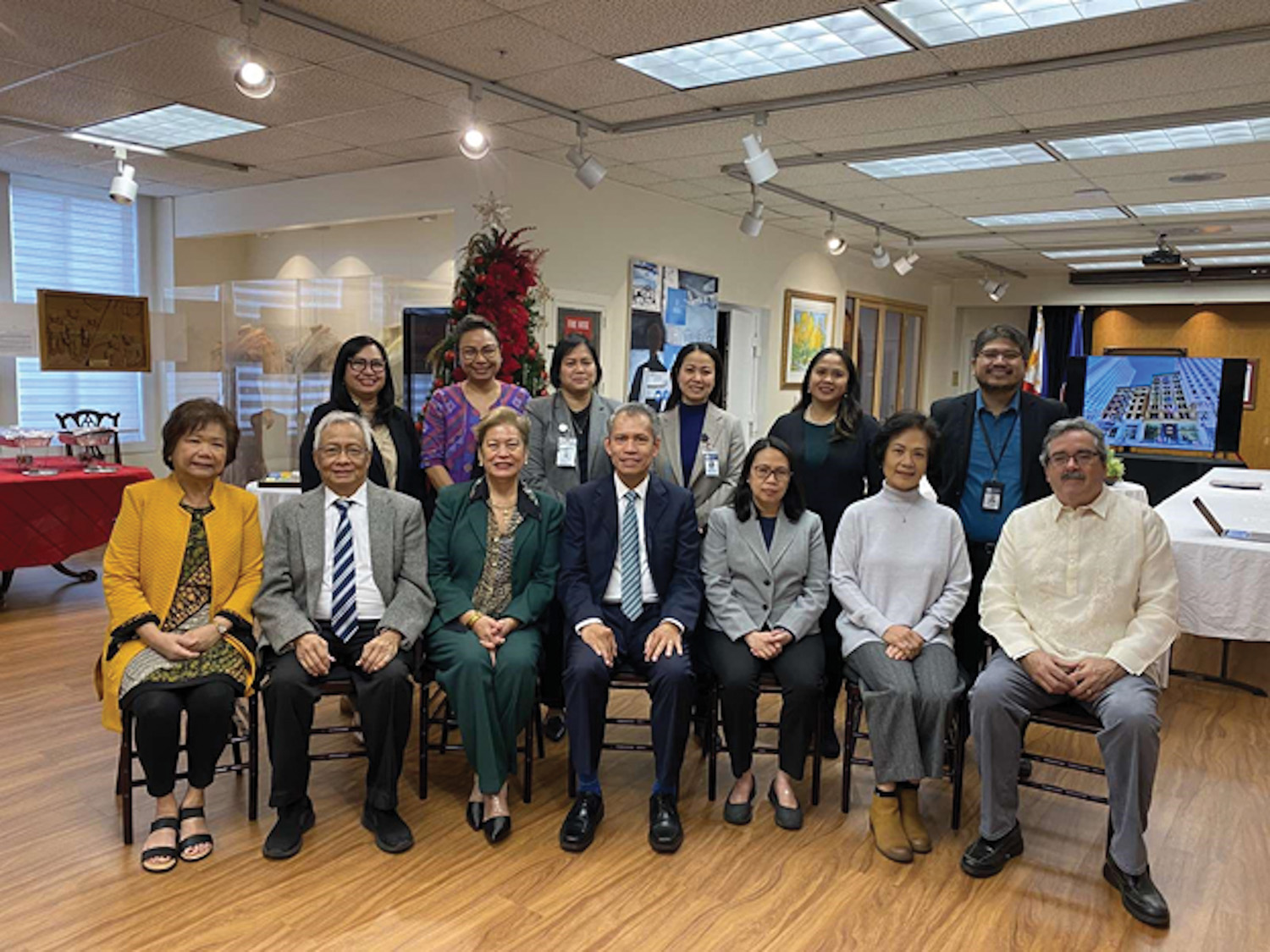 SAN FRANCISCO – Philippine Consul General in San Francisco Neil Frank Ferrer convened a planning meeting with the Philippine Honorary Consuls in Alaska, Colorado and Oregon on Tuesday, December 6 to evaluate the activities of the past year, plan for the forthcoming activities in 2023, and discuss ways to continue providing assistance to more than 1 million overseas Filipinos in the Consulate's jurisdiction.
Honorary Consul in Alaska Rebecca Carrillo, Honorary Consul in Colorado Donna B. Lavigne, and Honorary Consul in Oregon Enrico Tadeo flew to San Francisco to participate in the 2022 planning conference, Consul General Ferrer's second in-person meeting with the Philippine Honorary Consuls in the U.S. Pacific Northwest.
In his opening remarks, Consul General Ferrer expressed appreciation to the Honorary Consuls. He said, "I thank the Honorary Consuls for their continued support throughout the past year in ensuring the efficient and effective delivery of consular services to Filipinos under Post's jurisdiction. We hope to continue coordination in 2023 to ensure that Filipinos within our jurisdiction continue to receive timely consular assistance. I further note the assistance of the Honorary Consuls in the Consulate's political engagements, economic diplomacy, assistance to nationals, and other activities with the Filipino communities."
During the conference, the Honorary Consuls presented their accomplishments for the year and mapped out plans for 2023, in coordination with the Consulate's various sections (economic, political/overseas voting, cultural/community/public information, assistance-to-nationals, consular) and partner government agencies (Philippine Department of Tourism-San Francisco and Philippine Trade and Investment Center-Silicon Valley).
In 2023, the Consulate, in coordination with the Honorary Consuls, shall continue to engage in political exchanges, economic diplomacy, cultural promotion, and provision of consular and ATN services. It shall organize consular outreach missions in various states within the Consulate's jurisdiction to provide passport renewal services, accept dual citizenship petitions, and resume the conduct of overseas voting registration.
(PCGSF Release)