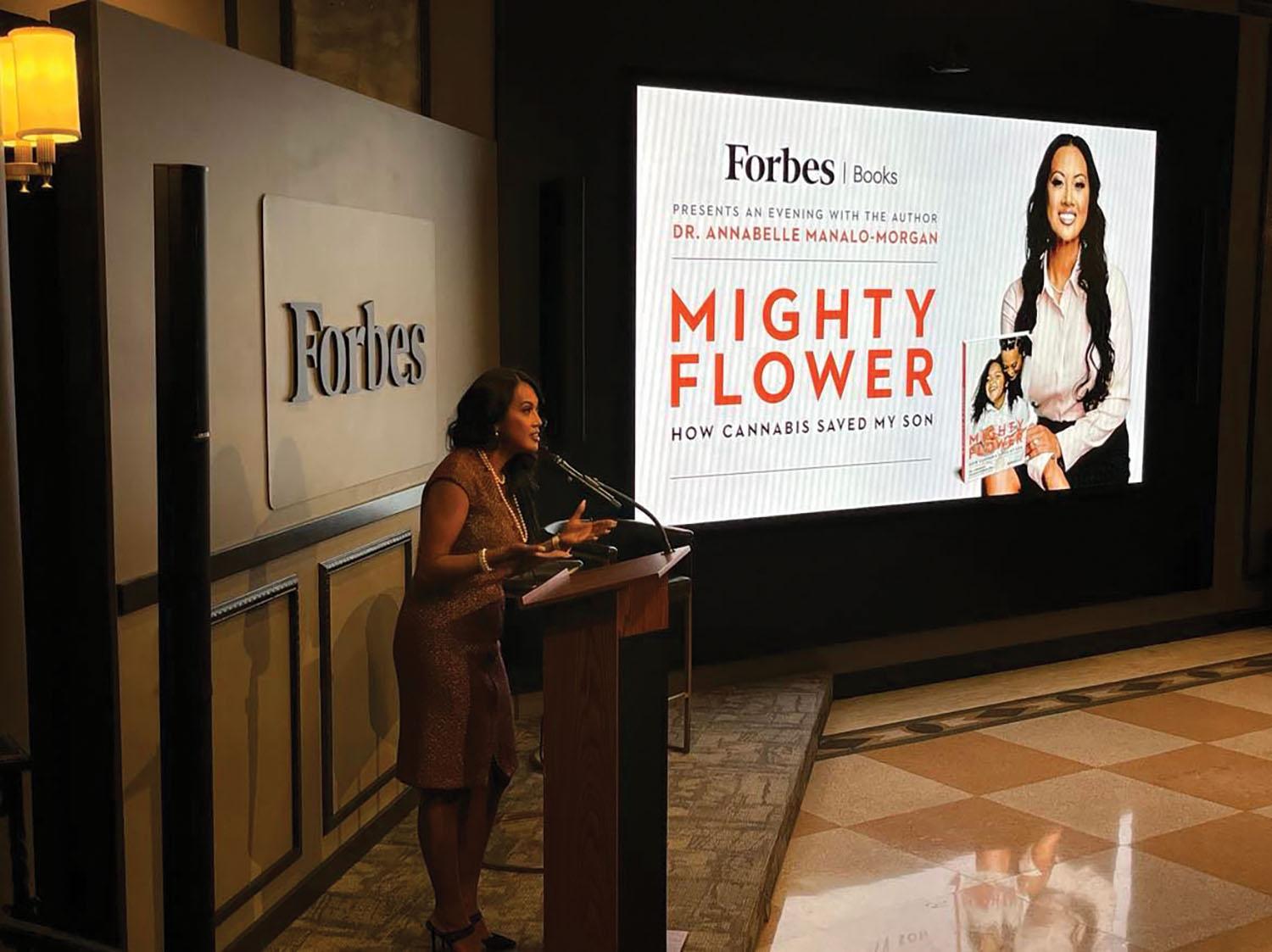 IN 2016, Dr. Annabelle Manalo-Morgan gave birth to her son, Macario. At just two days old, Macario began suffering from severe seizures that required neurosurgery, which ultimately removed 38% of his brain.
Doctors predicted a future of limited speech, movement, and uncertainty for Macario, and the medications required for his recovery left him in a permanent haze.
"When Macario got sick, I knew had to do something," Dr. Anabelle told the Asian Journal. "And now that he's well and better than well, he's healthy, I have to share that goodness. I have to try to help and contribute because that's what God gave me."
That journey has been documented and it is now a memoir published by Forbes Books called Mighty Flower: How Cannabis Saved My Son. Part heartfelt memoir, part exploration of a watershed time and place for medicinal cannabis, Mighty Flower outlines the circumstances that have shaped Dr. Annabelle into who she is now and what she stands for.
"I feel humbled. I mean, it has really been a tough journey and to see this day, it's almost I just want to celebrate, you know, and I want to celebrate with people that have been supporting me," she told us at the launch of the book.
Among them is her husband Gramps Morgan a member of the Grammy-winning reggae group Morgan Heritage, known for their socially conscious lyrics and fusion of reggae, R&B, and hip hop. She said that as a couple, they wanted their firstborn to have a Filipino-sounding first name and Macario, which also means means "fortunate" or "supremely blessed" fit to T.
Born and raised in Canada, Dr. Anabelle is a cell and developmental biologist who spent over 10 years at Vanderbilt University working in neuroscience and cardio-oncology before moving into the clinical trial space.
Today, Dr. Annabelle is the Founder and Chief Scientific Officer of Masaya Medical, a brand dedicated to producing the highest-quality CBD and educating the world on its medical applications.
Her dad, an engineer was from Taal, Batangas, and her mom, a singer was from Nueva Ecija. They met and fell in love in Canada, where they still live and reside.
Dr. Anabelle moved to the United States to play basketball and got herself a basketball scholarship to pursue this career.
"I wanted to be a basketball player, I didn't want to be a doctor or a scientist," she quipped.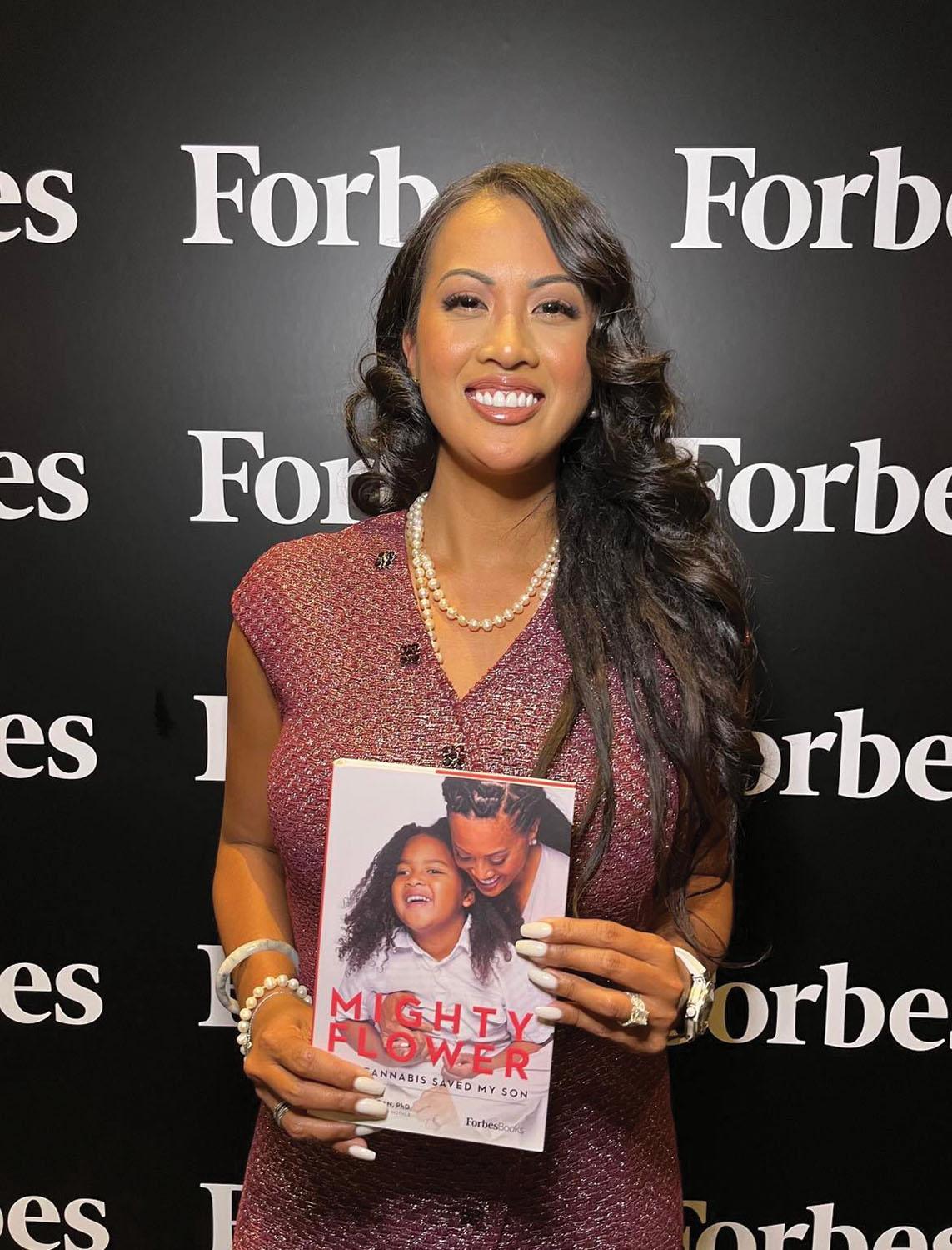 She played collegiate basketball in New Orleans when Hurricane Katrina hit, an unexpected curveball as she was on her way to achieving her dream. Dr. Annabelle ended up at Eastern Kentucky University where she received her bachelor's in Biology. She began her graduate studies in Neuroscience at Georgetown University, ultimately earning a Ph.D. in Cell and Developmental Biology from Vanderbilt University.
Dr. Anabelle said she bared her soul in this book.
"The book talks about my upbringing as a young Filipino girl growing up with a strict father and how all of that prepared me for that moment when I had to save my son," she said.
It has also been quite the process.
She finished writing the book in 2019 but it didn't get published until early 2023.
"When I held the book, I had to turn it over, five or six times wondering if this was really it or just a sample," she recalled laughing.
"I'm a very private person so putting my heart and soul into telling my true journey, and telling things that I normally wouldn't talk about, that was the hardest part," she revealed. "But I knew that all of those pieces have to be shared because they're important."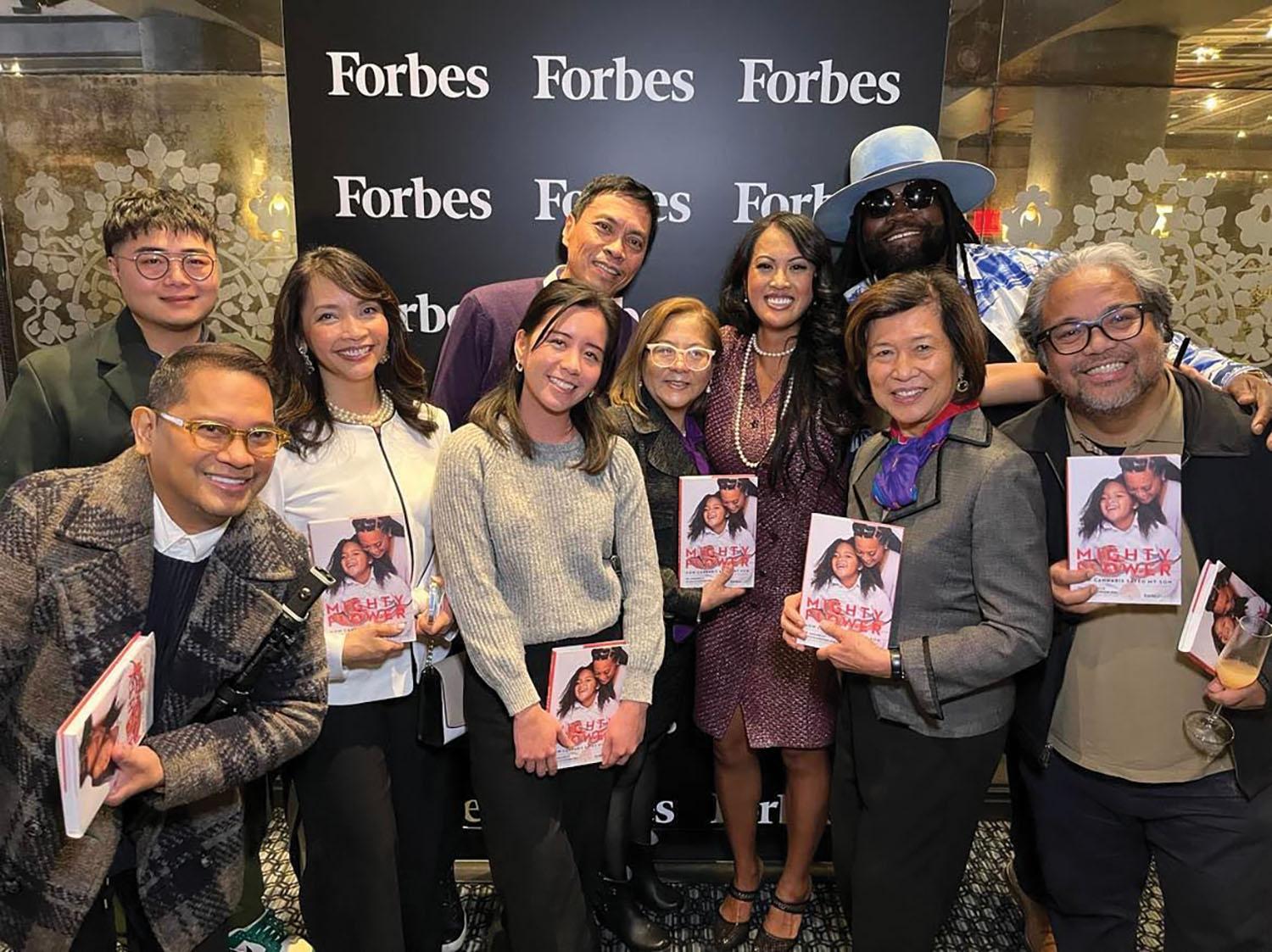 The Miracle of Macario
At the book launch held at Forbes Media's offices near Union Square, Macario was like a regular boy running around, jumping, and screaming. At one point, he sang along as his dad performed onstage. There is no trace that he was born with severe epilepsy and that he had almost 40 percent of his brain removed at five weeks old and was put on every medication.
Most people say that necessity is the mother of invention but in the case of Dr. Anabelle, desperation was. In investigating the options to help Macario's development, she found out that cannabidiol, or CBD – one of the hundreds of chemical compounds found in the cannabis plant – had therapeutic benefits for numerous conditions, including epilepsy.
Because she was determined to find solutions to save her son, Dr. Annabelle worked to develop the purest and most consistent form of CBD oil, with no other cannabinoids or fillers.
In an op-ed piece, Dr. Anabelle wrote: I took my son off his heavy drug regimen and began administering my creation directly through the feeding tube protruding from his little belly. The results were nearly immediate. Macario soon began to express emotion and had the energy for normal movements.
Three years later, in 2019, Macario had caught up to his other preschool classmates. Today, he can walk, run, play, and speak as well as his peers.
"After seeing how this plant saved my son, I felt a strong need to lend my voice to set the record straight, once and for all," she said. "God gave me a gift not just to hold on to but to give it to others."
Determined to remove the drug's historical stigma, Dr. Annabelle's work is fixated on the future, and what she believes to be an emerging cannabis revolution within medicine. "My work doesn't look back," she said. "It looks forward, toward the potential of precision medicine of cannabis medicine, of translational biology and an increasing dialogue between holistic care and modern treatment."