DEFENDING National Basketball Association (NBA) champion the Golden State Warriors celebrated Filipino Heritage Night on February 24 as it faced Western conference rival the Houston Rockets in a sold-out game at Chase Center in San Francisco, CA.
Started in 2008, the Warriors' Filipino Heritage Night started as an annual event during the season. With demand from fans and the night's success, the Warriors organization increased the Filipino Heritage Nights to its current number of two games within the season.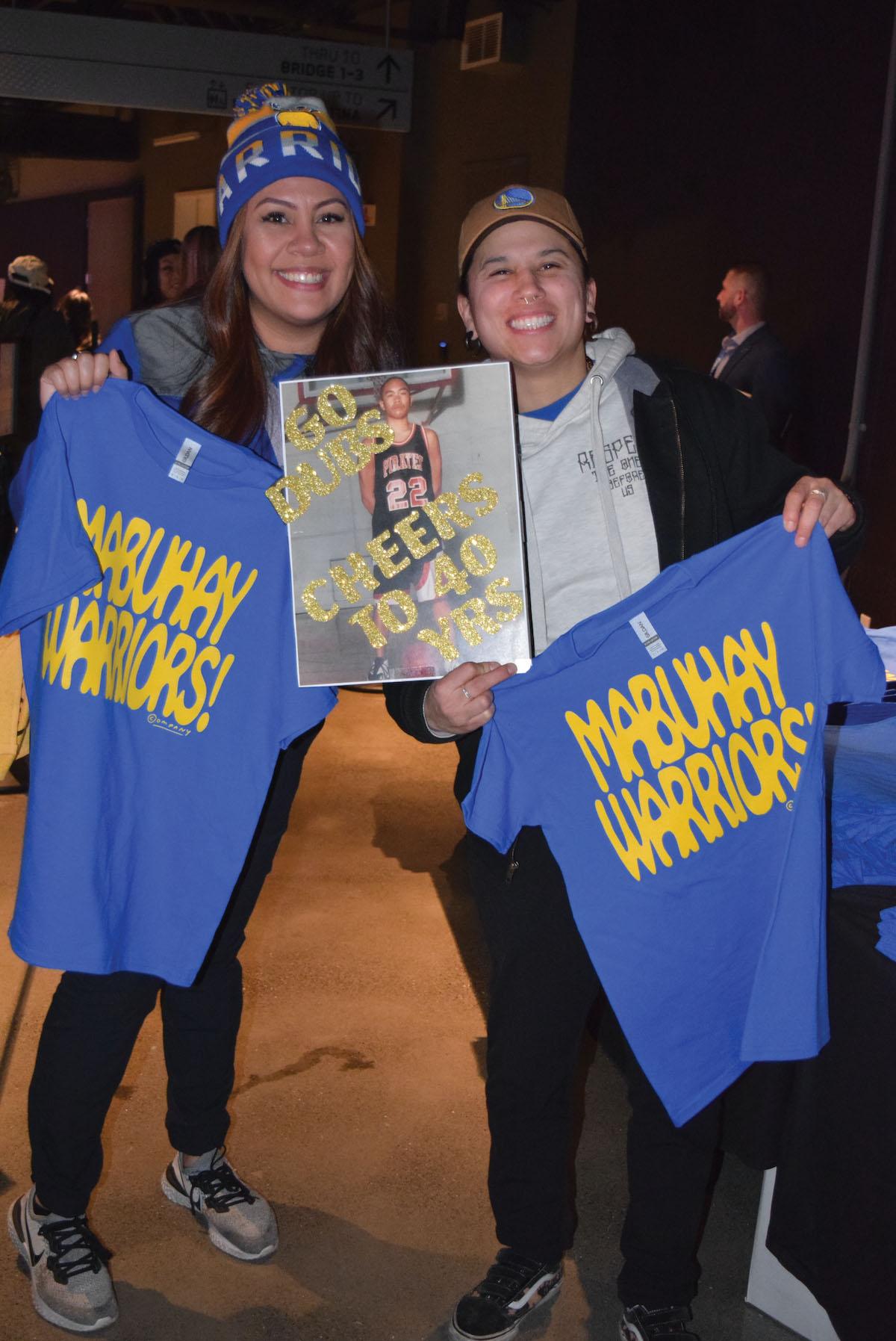 Heritage night ticket holders received a t-shirt with "Mabuhay Warriors!" printed on the front side, and were treated to pre-game and halftime special performances by Filipino American performers and groups, and a special performance by the Warriors Dance  Team to music by P-Lo.
Prior to the opening of the stadium doors, a tailgate in Thrive City was open to fans where vendors such as Señor Sisig catered to the needs of the Warriors faithful. There were a sketch artist and photo booth; fans were able to purchase Warriors memorabilia and merchandise via the team's store near the plaza.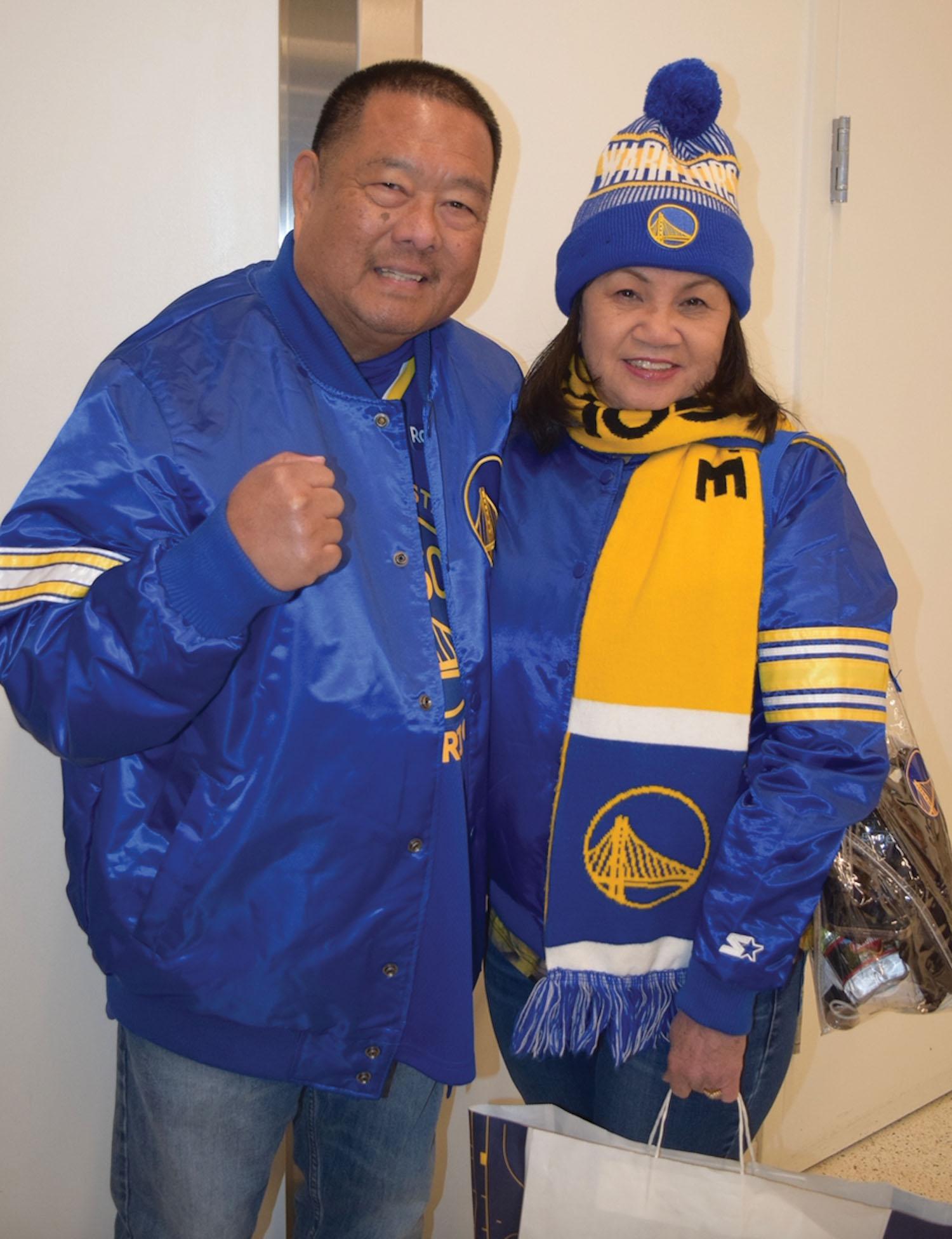 Warriors season ticket holders and Vallejo residents Jess and Gloria Malgapo graciously allowed Fil-Am media to interview them a couple of hours before tip-off.
"We are very happy to be season ticket holders. Warriors fans are happy to support the team, win or lose. We come here early and are always one of the last to leave," Jess revealed, adding that they are big fans of original Splash Brothers Steph Curry and Klay Thompson, as well as Jordan Poole.
"We are very proud to be here during Filipino Heritage Night. Filipinos are very loyal, die-hard fans," he said.
The Malgapos' normal routine during games include arriving early at Chase Center, doing some shopping at the team's store, and eating at any of the arena's many food vendors so that afterwards they are ready to watch the game and cheer for the home team.
According to Jess and Gloria, who are both retired, they will pass down the tradition of being season ticket holders to their family members as they enjoy watching the Warriors play.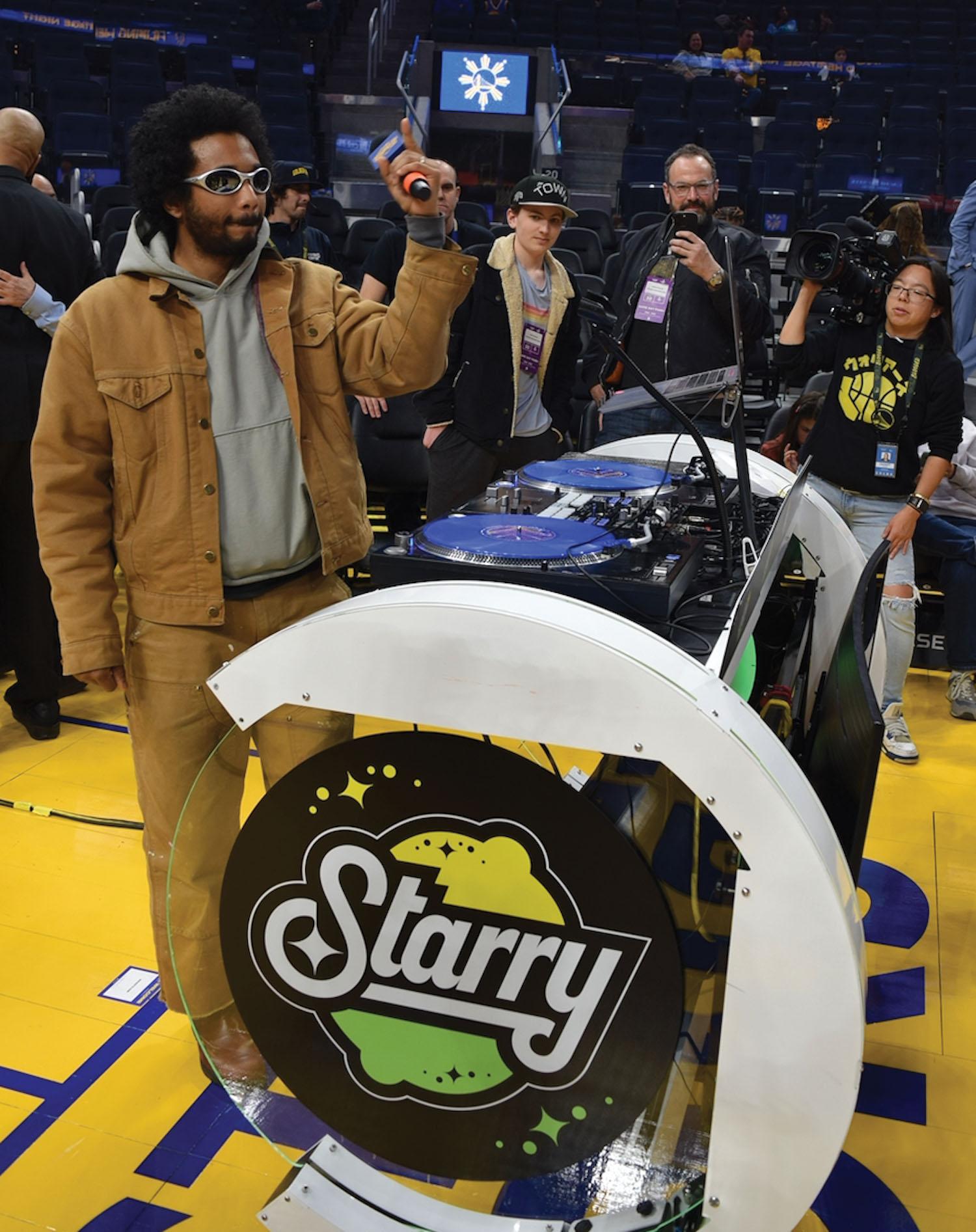 Inside the arena, fans got to see performances by Toro Y Moi, who curated a special selection of high-energy tracks in celebration of Filipino Heritage Night; students representing the Filipino Students of Arts & Culture from Sacramento State University who performed a few Philippine folk dances; and Bytes and Notes, who sang the national anthem prior to tip-off.
Singer-songwriter, record producer and graphic designer Toro Y Moi, whose most recent studio album is entitled 2022's "Mahal" which so far has generated singles "Postman," "Magazine," "The Loop" and "Déjà vu," told the Asian Journal that he thinks Filipino Night is "phenomenal… it's really cool to recognize Filipinos in the city and make everyone feel included."
"It's about the kids feeling inspired… if anything, it's about everyone having the same fun experience," he added, while advising young kids who may look up to him to surround themselves with good, like-minded people.
Toro Y Moi, who says he is a young Warriors fan, revealed that he has an upcoming performance at the Frost Amphitheater in Palo Alto this June.
For their part, Ann Marie Tecson, who owns San Jose-based Bytes and Notes, along with chorale director Anthony Mine, expressed elation at once again performing the United States national anthem in front of Warriors fans.
"It's a privilege," Tecson said, on being tapped to sing the national anthem during Warriors' Filipino heritage game nights. "We've been doing this for, I think, the past ten seasons or so, and it's always a privilege to sing for [the Warriors and the community]."
Mine, who revealed that the youngest chorale group member is eight years old, told the Asian Journal that they had to practice for three months to prepare for this game. The chorale members, who are taking individual lessons at the music studio, rehearsed about twice a month, usually on Saturdays.
Tecson added that the chorale group sings regularly at the masses at The Cathedral Basilica of St. Joseph in downtown San Jose every second Sunday of the month. Additionally, the Bytes and Notes chorale group has a musical concert in May, and it also usually gets invited to perform during Philippine Independence Day events in the Southbay.
For the half-time performance, Filipino-owned business Dancel's Academy of Tae Kwon Do showcased martial arts, including Arnis, also known as Kali or Eskrima, for basketball fans. Arnis is considered the national martial arts of the Philippines, and features weapon-based fighting with sticks, knives, bladed weapons and other improvised weapons, as well as open hand techniques without weapons.
The San Bruno-based martial arts school featured a demonstration from its students and instructors that delighted Warriors fans.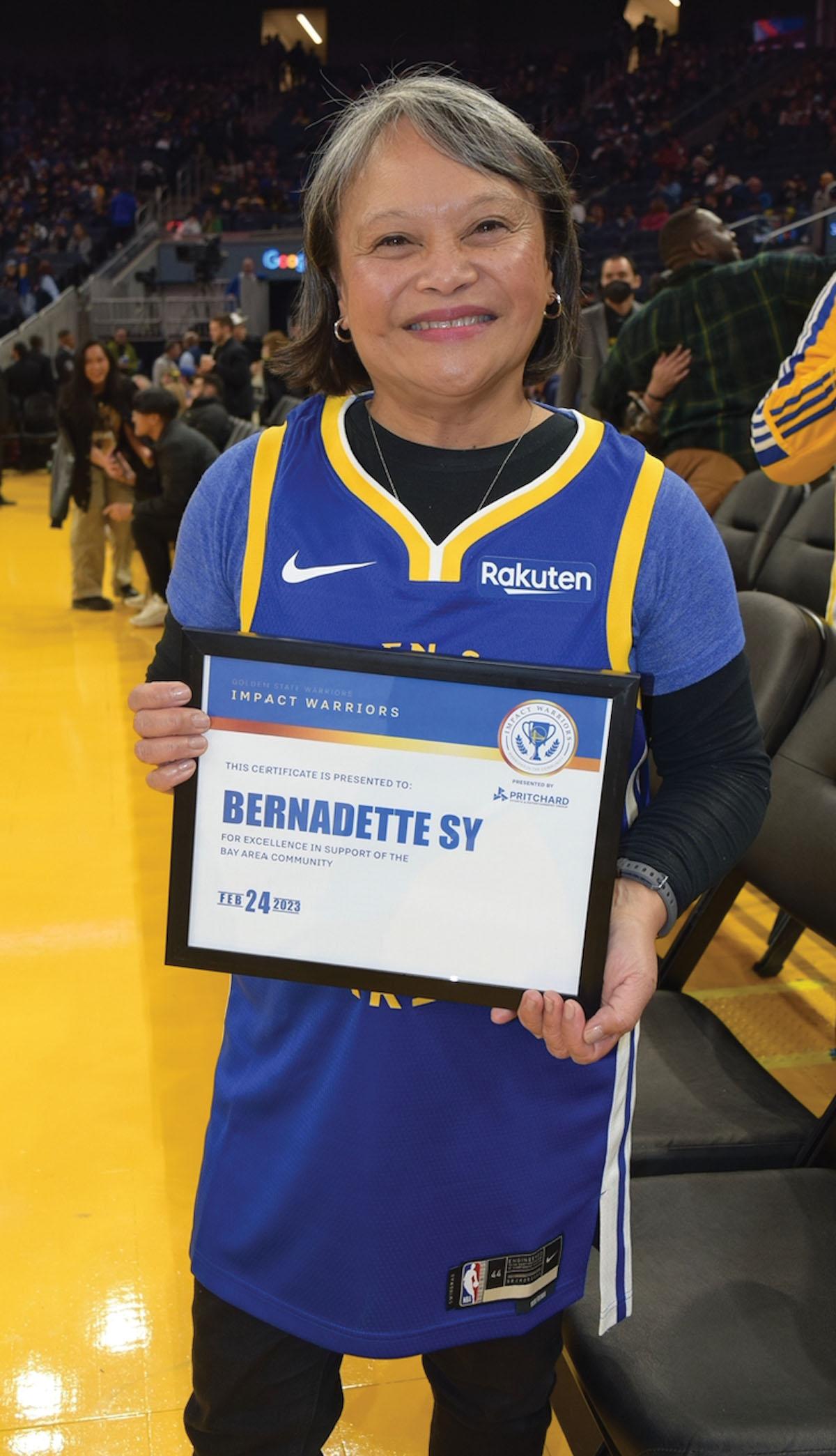 The half-time show also featured the Warriors honoring Filipino American community leader and advocate Bernadette Sy as Impact Warrior.
"I am totally excited," Sy told the Asian Journal on receiving the recognition. "I'm here for the Filipino community here in south of Market and in San Francisco."
"Filipinos love basketball. It's one of their most favorite sports and I think it's wonderful that they've been always supportive of the Warriors. And you can see that because we have multiple Filipino Heritage Nights… it's amazing," she added, while disclosing that her family member are avid Warriors fans and that her favorite player is Steph Curry.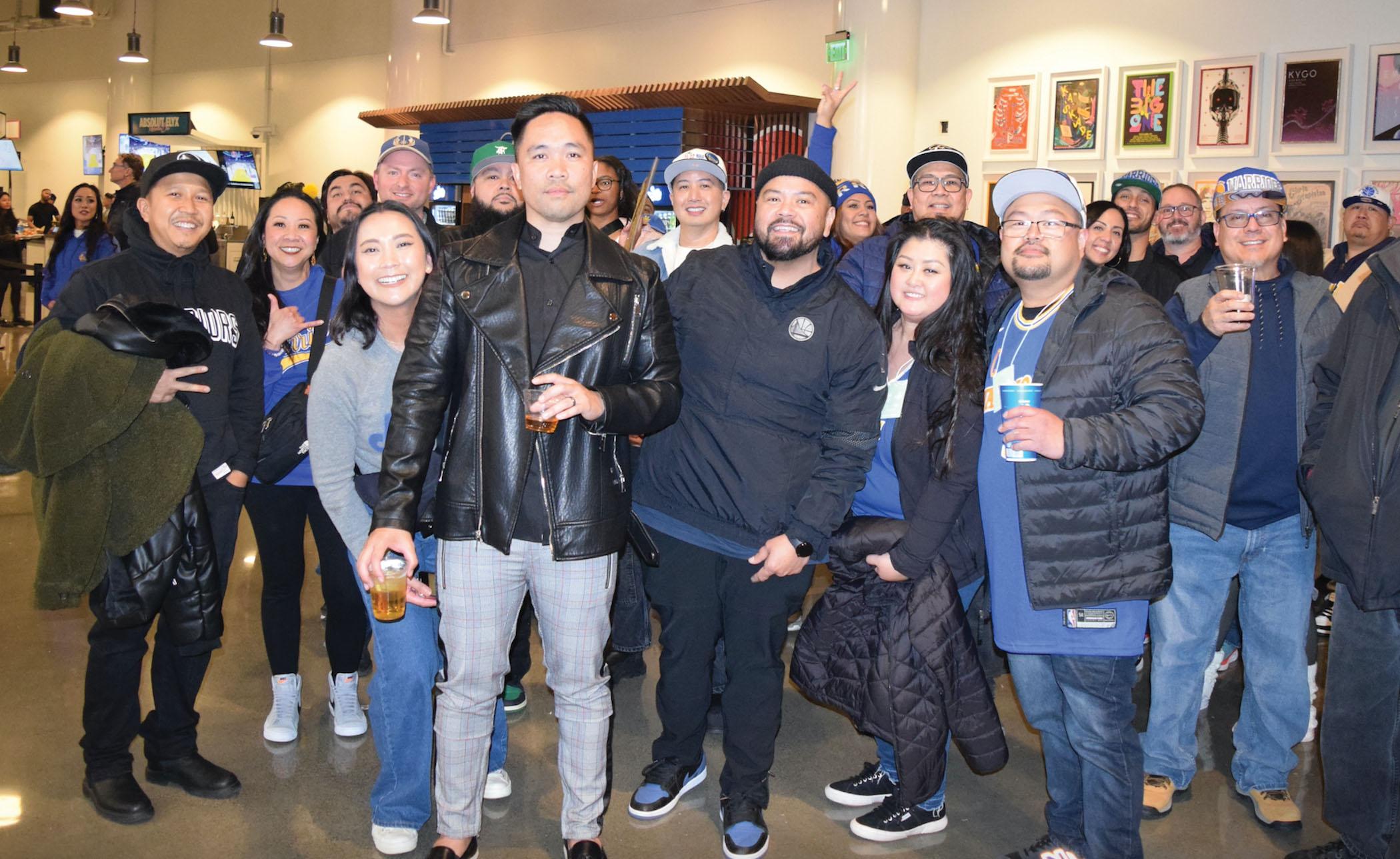 Sy, who established the Filipino American Development Foundation (FADF) with her father, Dr. Mario Borja, said that the SOMA Pilipinas Cultural District leadership is currently working on a visible gateway in the South of Market so that Filipino Americans and other communities can see and realize the long, rich history of the Fil-Am community in San Francisco. It was under Sy's FADF term that the SOMA Pilipinas Cultural District was created that honors the community's 120-plus years of presence in the Bay Area, and keeps alive many of the community's cultural assets, community rituals, small businesses and initiatives that support not only Fil-Ams but the Asian Pacific Islander community.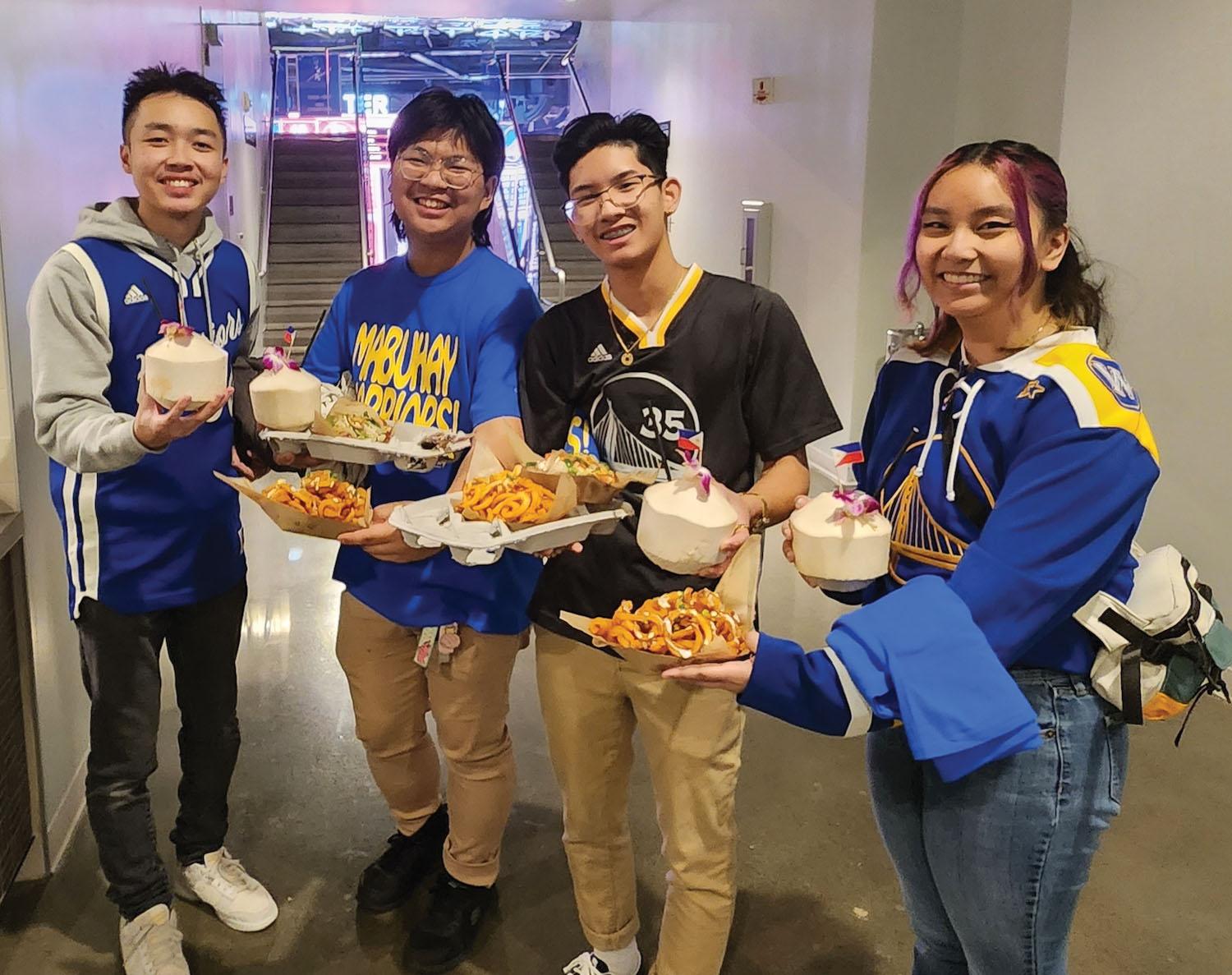 As for the game, Warriors fans were delighted as the Golden State Warriors beat the visiting Houston Rockets, 116-101. The Warriors were led by Klay Thompson's 42 points that included a 12 of 17 shooting performance from three-point land.
After being down at various points in the first half to a scrappy Rockets team, the Warriors took control in the second quarter by outscoring their opponents 40-23 to take a 66-49 lead at halftime. Although the Rockets threatened to make the game close in the second half, timely shooting by Thompson and the rest of the Warriors preserved the win for the defending NBA champions.