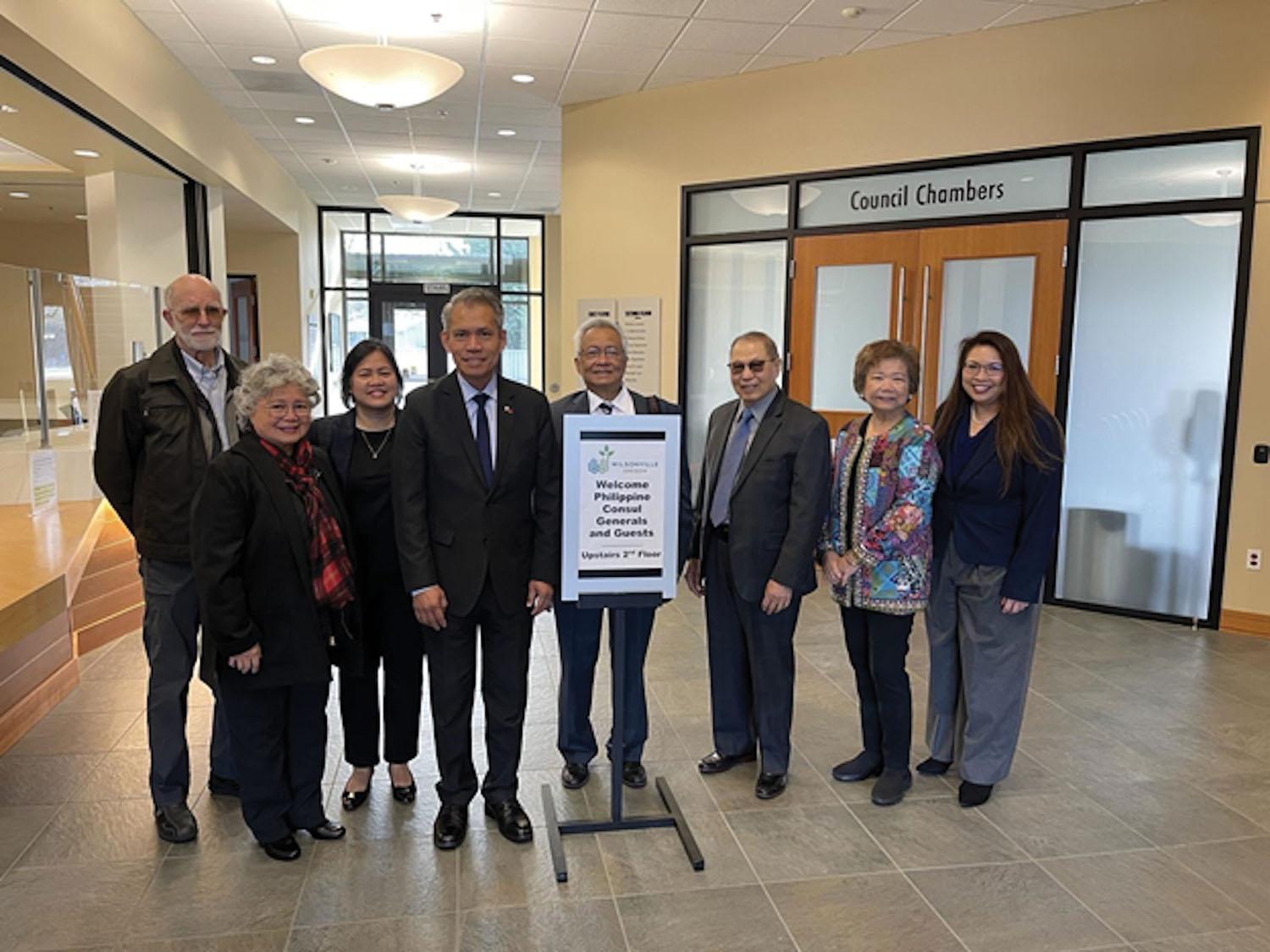 WILSONVILLE, OR – Philippine Consul General in San Francisco Neil Frank Ferrer paid a courtesy call on Mayor Julie Fitzgerald of the City of Wilsonville in Oregon and met with Filipino American community leaders in Oregon at the Wilsonville City Hall on March 27, 2023.
During the call on Mayor Fitzgerald, Consul General Ferrer thanked the Mayor for hosting his meeting with the Filipino American community leaders in the City Hall, and highlighted the invaluable contribution of Filipino Americans in the growth and development of Oregon.
Consul General Ferrer and Mayor Fitzgerald explored possible trade opportunities for Wilsonville and the Philippines, particularly in agricultural products. The Consul General sought the Mayor's support in encouraging companies based in Wilsonville to consider the Philippines as a trading and investment partner, should they plan to expand in Asia.
The two sides also discussed possible collaboration in the conduct of consular outreach missions by the Consulate.
After the call, Consul General Ferrer met with the Filipino American community leaders in Oregon. During the meeting, the Consul General updated the community on forthcoming activities of the Consulate including the consular outreach mission in Tigard, Oregon in April and the 2023 Very Important Pinoy Tour in July. He shared that the Philippines will be featured during the World Beat Festival in June in Salem, Oregon and sought the support of the leaders in making Philippine participation a success.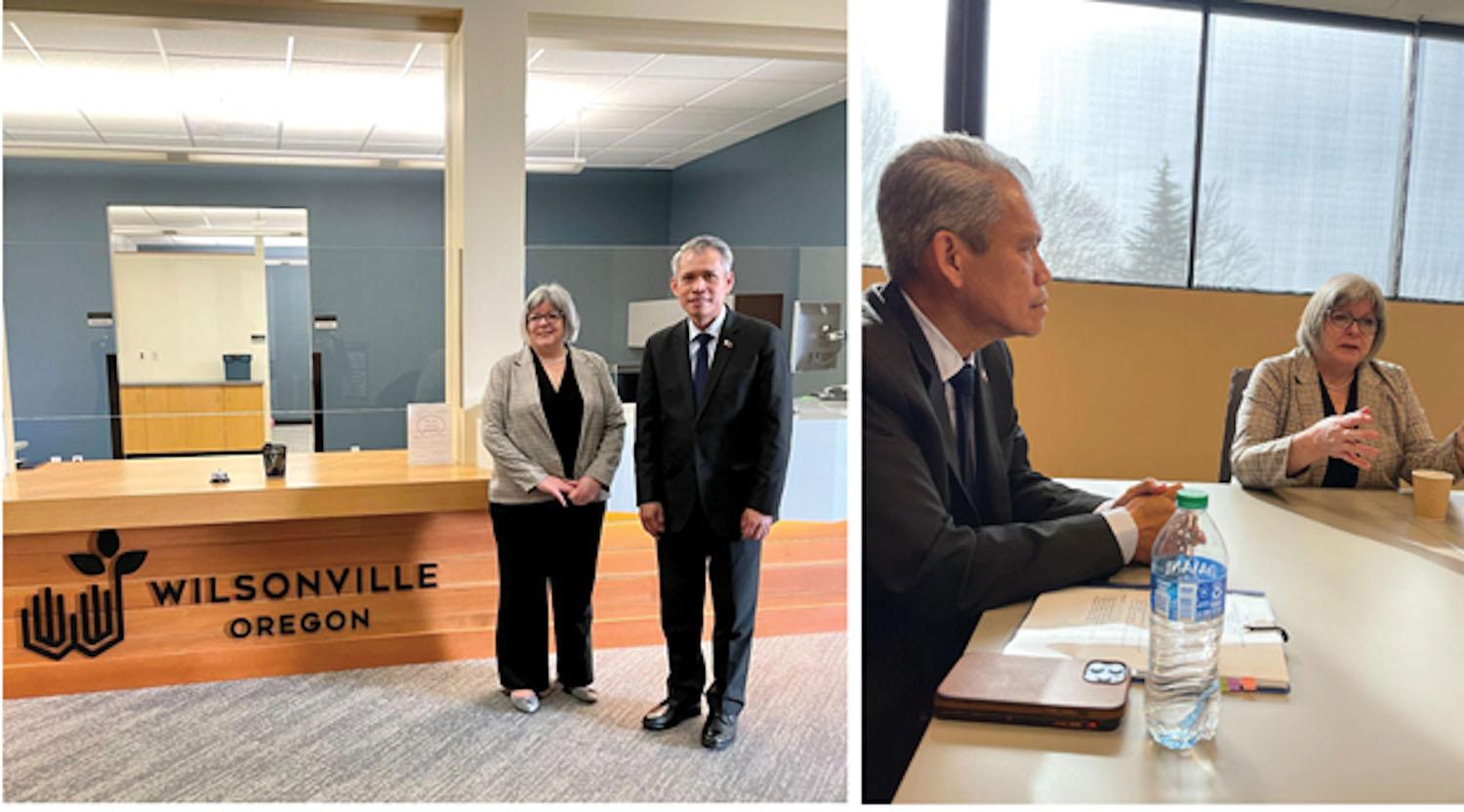 The community leaders updated the Consulate of their activities and forthcoming projects. They also discussed the various challenges faced by the members of the Filipino American community in the state and how the community groups are lending support and assistance towards addressing these issues.
The community meeting with the Consul General was attended by the leaders from the Philippine American Chamber of Commerce in Oregon (PACCO), Coalition of Filipino-American Associations (CFAA), Filipino-American Association of Portland and Vicinity, Inc., Filipino Bayanihan Center, and National Federation of Filipino American Associations (NaFAA)-Oregon.
(PCGSF Release)