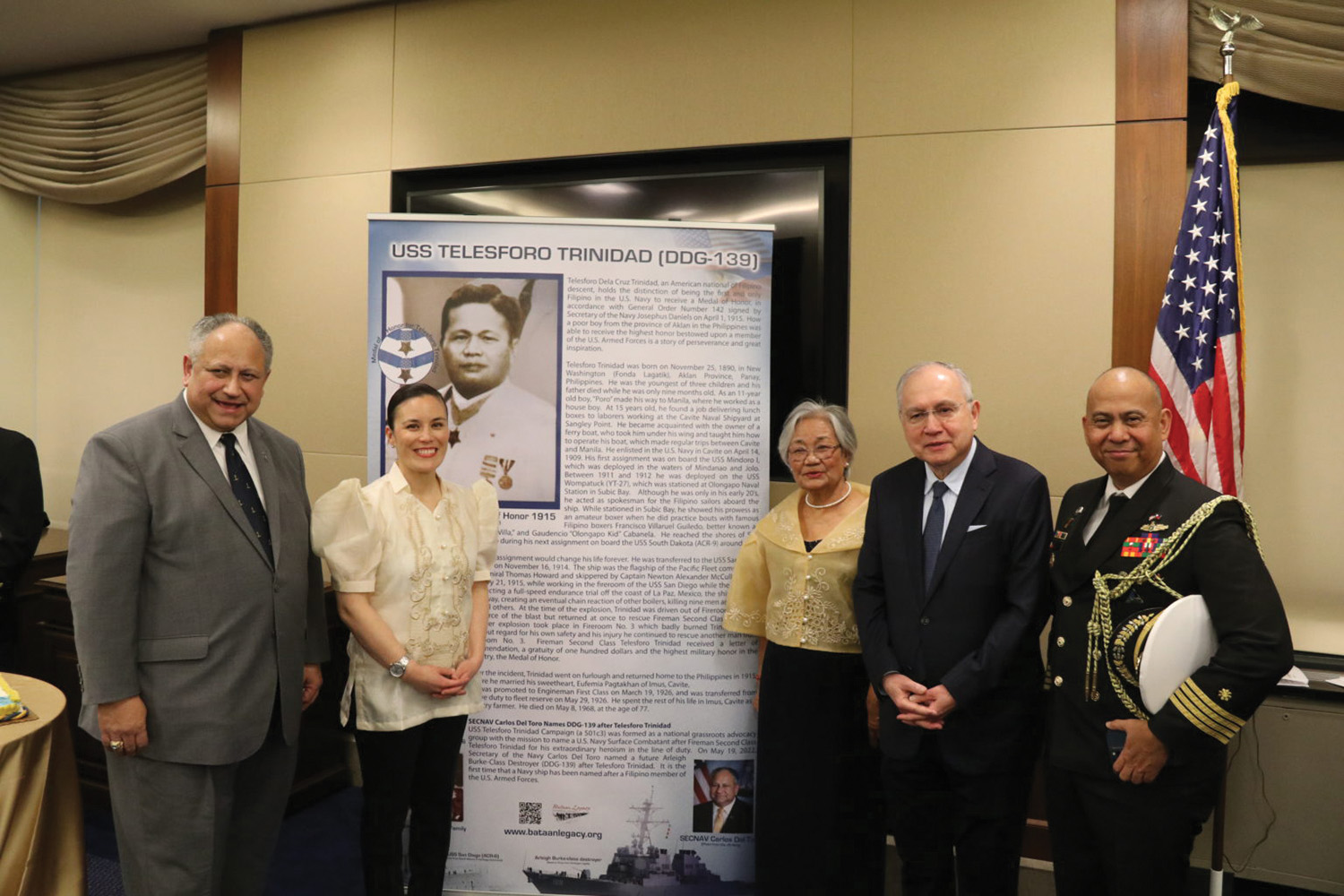 Washington, D.C. – The Philippine Embassy in Washington, D.C., led by Ambassador Jose Manuel G. Romualdez and supported by the Defense Attache Philippine Navy Captain Salvador Henry Quinto, joined the United States Navy in the naming celebration of the United States Ship Telesforo Trinindad (DDG 139) at the Rayburn House Office Building on Capitol Hill on Tuesday, January 10.
The celebration was officiated by Secretary of the Navy Carlos Del Toro, who announced the naming of the future Arleigh Burke-class guided-missile destroyer after Filipino American Petty Officer 2nd Class Telesforo de la Cruz Trinidad on May 19, 2022.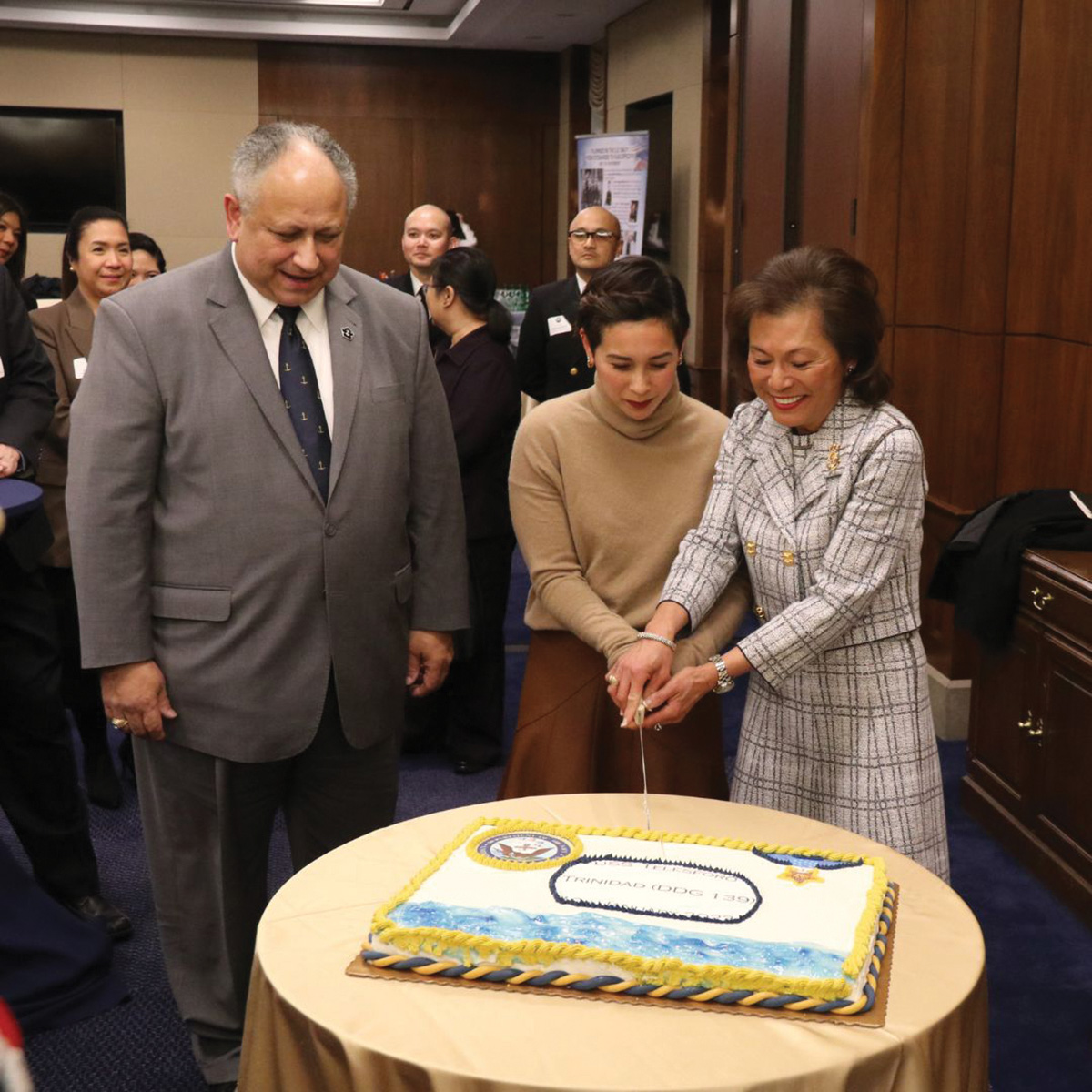 Secretary Del Toro also presented the ships' sponsors, namely: Ms. Christine Trinidad, a great-granddaughter of Petty Officer Trinidad, and retired Rear Adm. Connie Mariano, the first Filipino-American in history to become a U.S. Navy Admiral, and the first military woman in American history to be appointed White House Physician. U.S. Undersecretary of the Air Force Gina Ortiz Jones, who is also of Filipino heritage, and several active military members also of Filipino heritage also attended the event.
In his opening remarks, Secretary Del Toro said, "A ship's commanding officer will change hands, and the crew will come and go, but the sponsors hold a special bond through the ship's entire lifetime. I am excited for the enduring partnership that Christine and Connie will build with this ship and the crew in the years to come."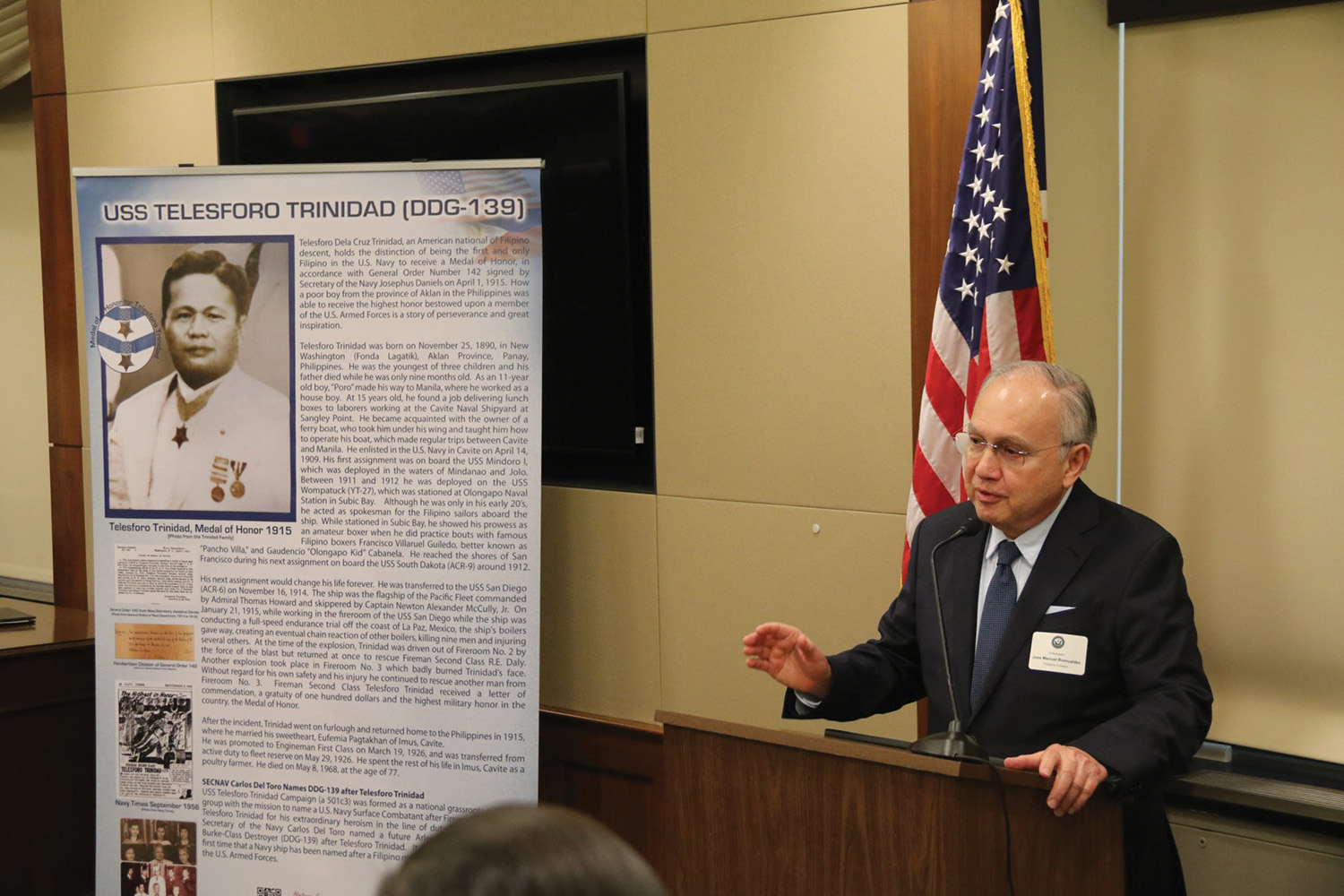 "It has been my honor to work with you (Ambassador Romualdez) these past 18 months and to visit your beautiful country and to build the strong partnership that is so deserving and has always existed between the Philippines and the United States." He added.
"It is my country's honor to be invited to today's event as we name your ship, the USS Telesforo Trinidad (DDG 139), after a Filipino American hero. We sincerely appreciate it and I am sure that the family of the late Telesforo Trinidad is just as proud and honored as we are in the Philippines," the Ambassador responded.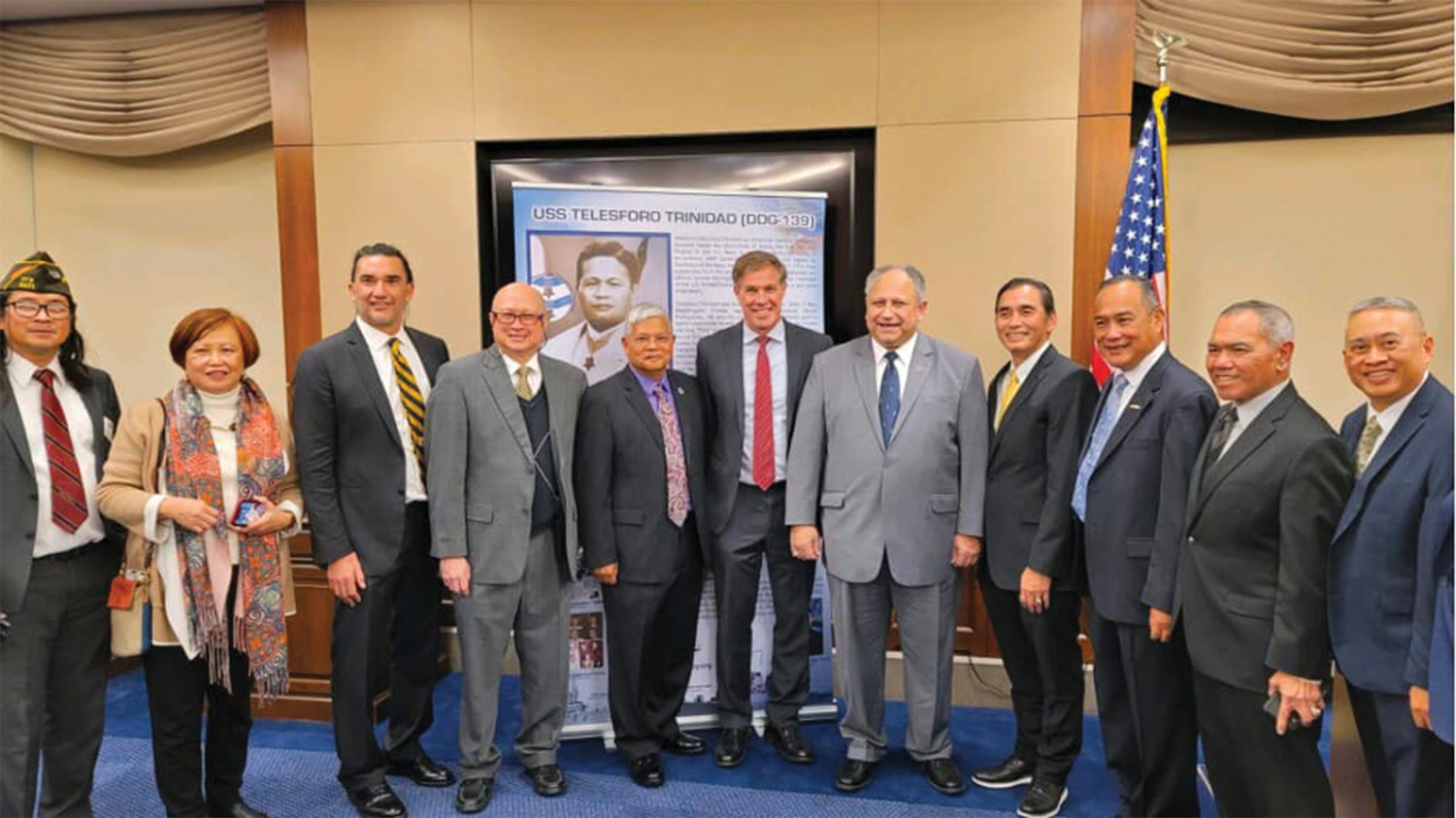 Telesforo de la Cruz Trinidad was a fireman in the U.S. Navy, who received the Medal of Honor for his actions in Mexican waters near La Paz, on board the USS San Diego on Jan. 21, 1915. He is the second service member, and the first and only sailor of Asian descent to receive the award in peacetime. Trinidad served during both World Wars before retiring to the Philippines.*
The Embassy greatly appreciates the hard work of its friends and partners, especially Filipino community organizations, in campaigning for this momentous occasion and in highlighting the honorable military service of those with Filipino heritage. In particular, the Embassy congratulates the Telesforo Trinidad Campaign Committee, which now officially participates in the USS Telesforo Trinidad Commissioning Committee in partnership with the United States Navy.