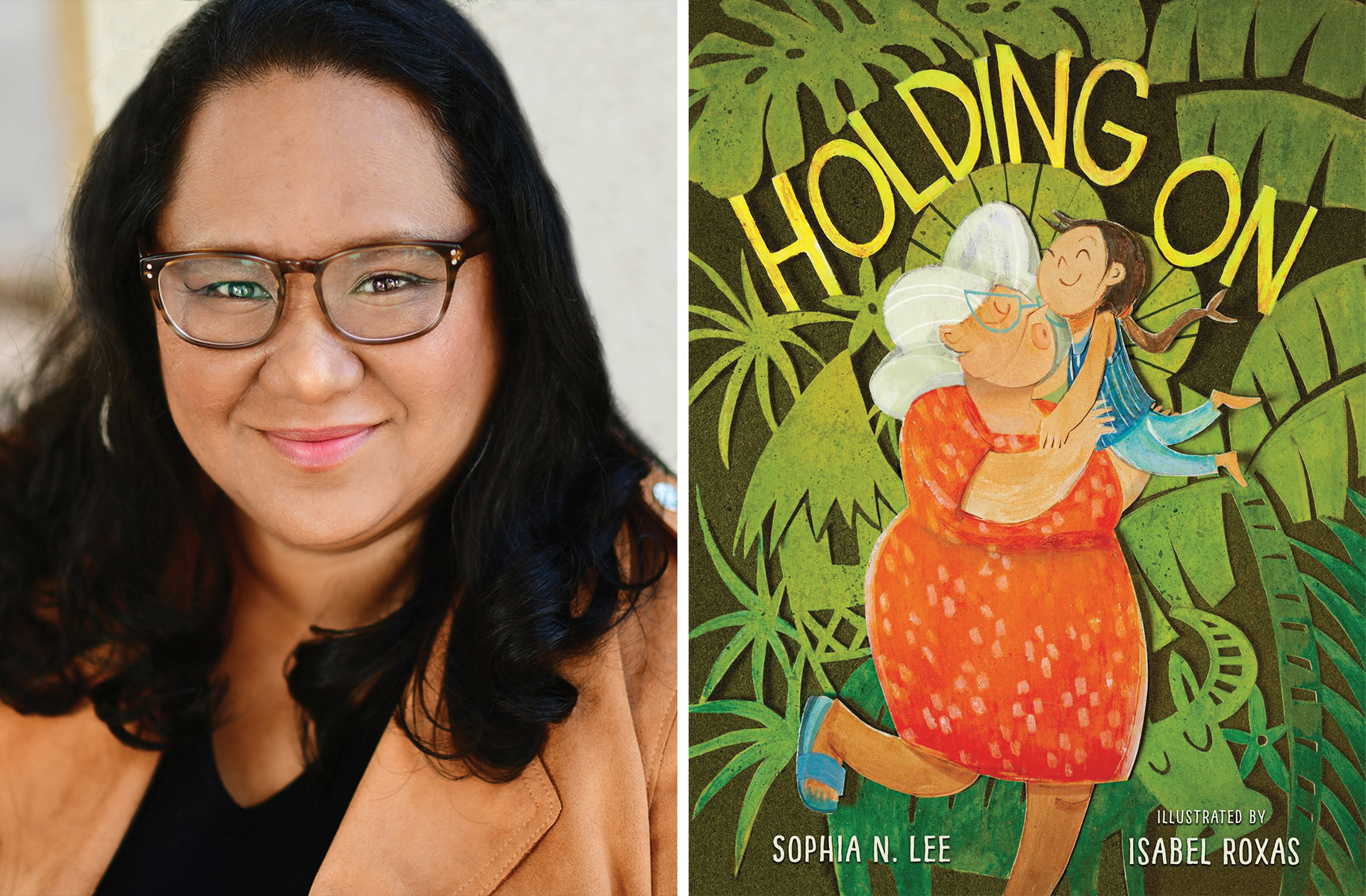 Meet Sophia N. Lee, a Filipino author of books for kids and young adults.
Simon & Schuster (under its imprint Atheneum), one of the Big 5 publishers in the United States, released last week Lee's latest book Holding On. It is the first Filipino picture book to be published by a major American publishing firm.
"I feel really privileged knowing that Holding On is helping pave the way for more Filipino stories. I hope that it signals to readers everywhere that our stories matter too, that we are capable of being the heroes in our stories," Lee told the Asian Journal. "I love that I'm able to show the world all that I love about the Philippines and our culture."
The picture book is about a young girl who visits her Lola in the Philippines every summer. Set in the Philippines, this story focuses on the relationship between a young Filipino girl and her Lola (the Filipino word for grandma).
As the story progresses, Lola's memory starts to fade. However, the story does not dwell in sadness, instead, the young girl uses music and community to help her Lola hold onto joy and love. It is illustrated by New York-based Filipino illustrator Isabel Roxas.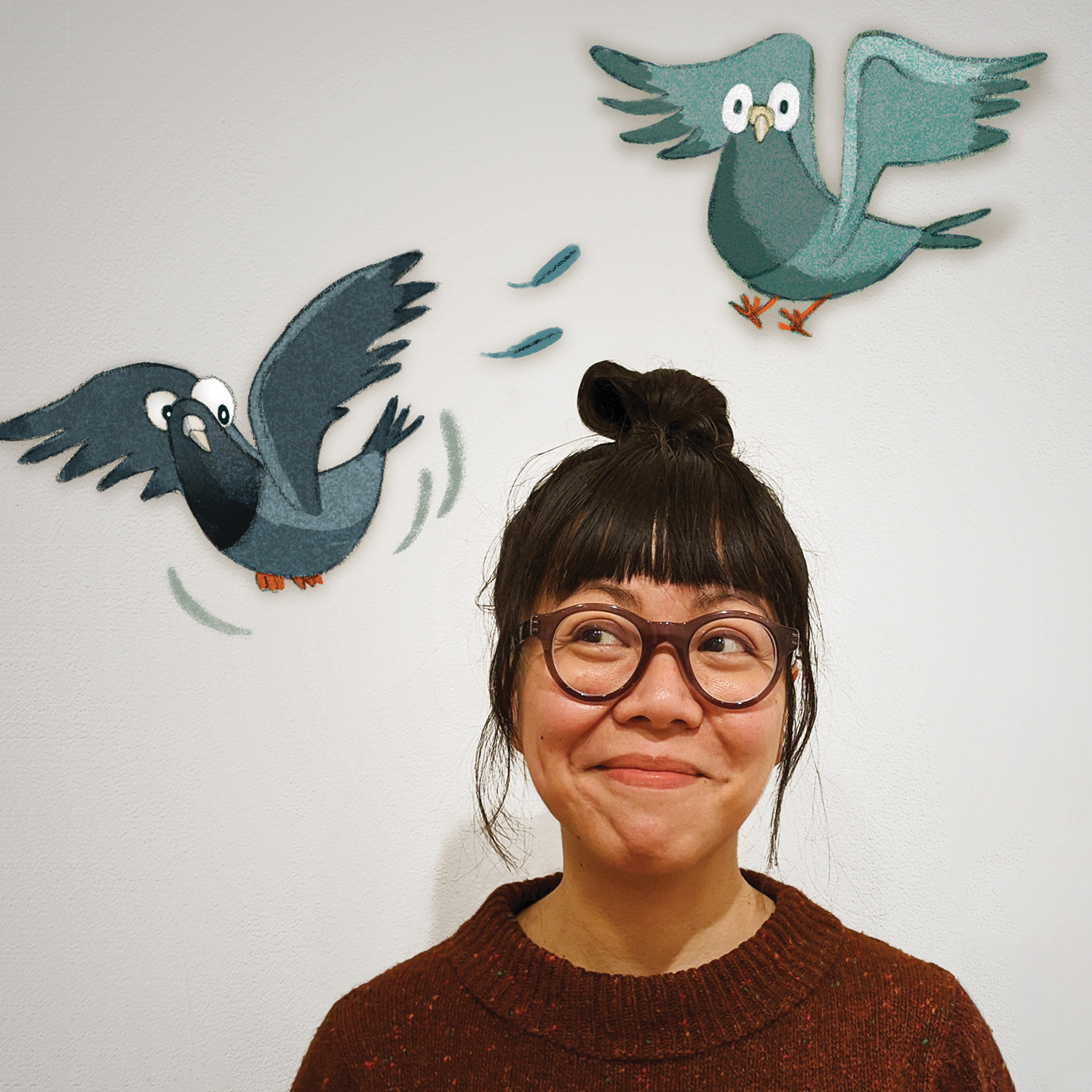 While the story pays homage to Filipino culture, traditions, food, and music, it also  Also focuses on multicultural, intergenerational love. The book is for anyone who has ever cherished a grandparent, making it perfect for Grandparent's Day, which the United States celebrates every September 11.
Grandparent's Day started with a nine-year-old child writing President Richard Nixon asking for a day to celebrate and honor grandparents. It was founded as a holiday by President Jimmy Carter and was first celebrated in 1979 after obtaining great public support.
The holiday has been celebrated annually to show the bond between grandparents and their grandchildren, and this is the heart of Lee's book celebrating the love between Lola and her apo (grandchild).
Lee grew up in the Philippines and the book was mostly inspired by the childhood summers she spent in the province with her paternal grandparents.
"I had been a sickly child, and in the summer, I would spend a few weeks to a month at my Lola Josefina's house (we called her Mama Jessie) so I could be nursed back to health, in a sense," she revealed.
The sickly kid wanted to be many things growing up: doctor, teacher, ballerina, ninja, spy, wizard, journalist, and lawyer. She likes to think she can still be all these things and more through writing.
Lee came to the United States in 2016 for her MFA in Creative Writing for Children and Young Adults, which she received from The New School in New York City in 2018.
"I've been really lucky in that I'm able to stay and build a career here since then, writing books while also teaching creative writing," she said.
The manuscript for the book had gone out for submission right before the pandemic hit in March 2020, and it went into auction at the height of the pandemic when everything began closing down.
Auctions happen when there is interest from multiple publishing houses. This means that the interested houses submitted competing offers and part of what was offered to Lee was the opportunity to have a say in who her illustrator would be.
Having it illustrated by someone of Filipino ancestry was important to Lee, especially because it was the first time that Simon & Schuster was investing in a Filipino story.
She wanted someone who would understand and celebrate all that she loved about the Philippines through the art in the book.
"Isabel was one of the names my editor sent me, and I was really glad about that. I was already a fan of her art and I had seen her work with so many big names in kid lit already, both in the Philippines and abroad," she said. "I know the book is just so much better because of all the love and longing and pride for home that she put into it."
Born in Manila, Isabel "Pepper" Roxas is now based in New York as well. She has made a name as an illustrator of children's books—she already did the art for nine titles published in the United States, including Filipino American Erin Entrada Kelly's Newborn Medal-winning "Hello Universe" (soon to be a Netflix series).
Submitting the manuscript was just the first hurdle. Lee quickly realized that there was just so much uncertainty going around when the book was acquired.
Multiple questions bothered her mind. Would publishing carry on despite the pandemic? Would the world look the same once the book is released? Would she live through the pandemic to see this day come?
Lee and her agent went through the motions of submitting, anyway because they were firm believers that good stories will find a way to endure, and they needed to believe that the world would make space for a story like this, especially after the pandemic.
That makes the book's publication a bit bittersweet for her.
"My Mama Jessie passed away during that season – not due to COVID, but due to complications from her pre-existing conditions," she recalled. "The manuscript actually sold on the day that she died. I'd like to think that that was her way of still looking out for me."
Mama Jessie immigrated to New York in the early 90s, a few years after her husband had passed.
Lee was navigating the ways their relationship had changed from when she spent summers with her as a little girl to when she was older and she had already been diagnosed with Alzheimer's.
She remembered the songs her Lola used to sing for her, it didn't matter if it was from Sammy Davis Jr., Dean Martin, Basil Valdez, or Nora Aunor. "There is always singing in Lola's house," Lee writes in the book, reminiscing the summer days she spent visiting her Lola's house in Tarlac.
"Many Filipinos, wherever they are, use music as a way to get by. I love what that signifies about us: that we're always able to find the melody amidst the chaos of our days," Lee said, recalling why music became the unifying theme for her book.
As a Filipino living abroad, there was a constant yearning for home and she wanted to channel that.
"Then it all clicked for me – how I was using Filipino music to hold on too," she recalled. "It reminded me of every time I saw someone belting it out on karaoke back home – be it at a family reunion or a barkada night out, or outside of a grocery store in the mall, or even at one of those side-street karinderias."
Writing the story became Lee's way of holding on to the person that she knew her grandmother to be, especially after she lost herself to Alzheimer's. She wrote the manuscript while she was in graduate school living with her grandmother Mama Jessie in New York.
Unreal
"I held in my hands certain proof that my dream had come true, that I had willed it into existence. It reaffirmed my conviction too that this was what I was meant to be doing," Lee shared when asked about how it felt holding the book for the first time.
Describing it further, she said it felt surreal and was "like breathing out after a long time holding your breath."
"A book is such a quiet thing, starting out as a whisper in your mind until you convince yourself to commit the words to paper," she explained. "But it's also an act of faith – you write the story unsure if it's going to sell or be appreciated by anyone other than yourself, and you keep committing to it until you see it through to the end of the publishing process."
Lee, who is also the author of Soaring Saturdays; What Things Mean (2014 Scholastic Asian Book Award grand prize winner); and Holding On is already looking forward to what's next.
She's releasing another picture book titled Lolo's Sari-sari Store, illustrated by Filipino-American artist Christine Almeda – also with Simon & Schuster under Atheneum.
"It's inspired by the years that I spent helping out at my family's village sari-sari store, and at my grand-aunt's sari-sari store in Tarlac, but it's also a testament to the global Filipino community and the way we build found families and communities wherever we go," she shared.