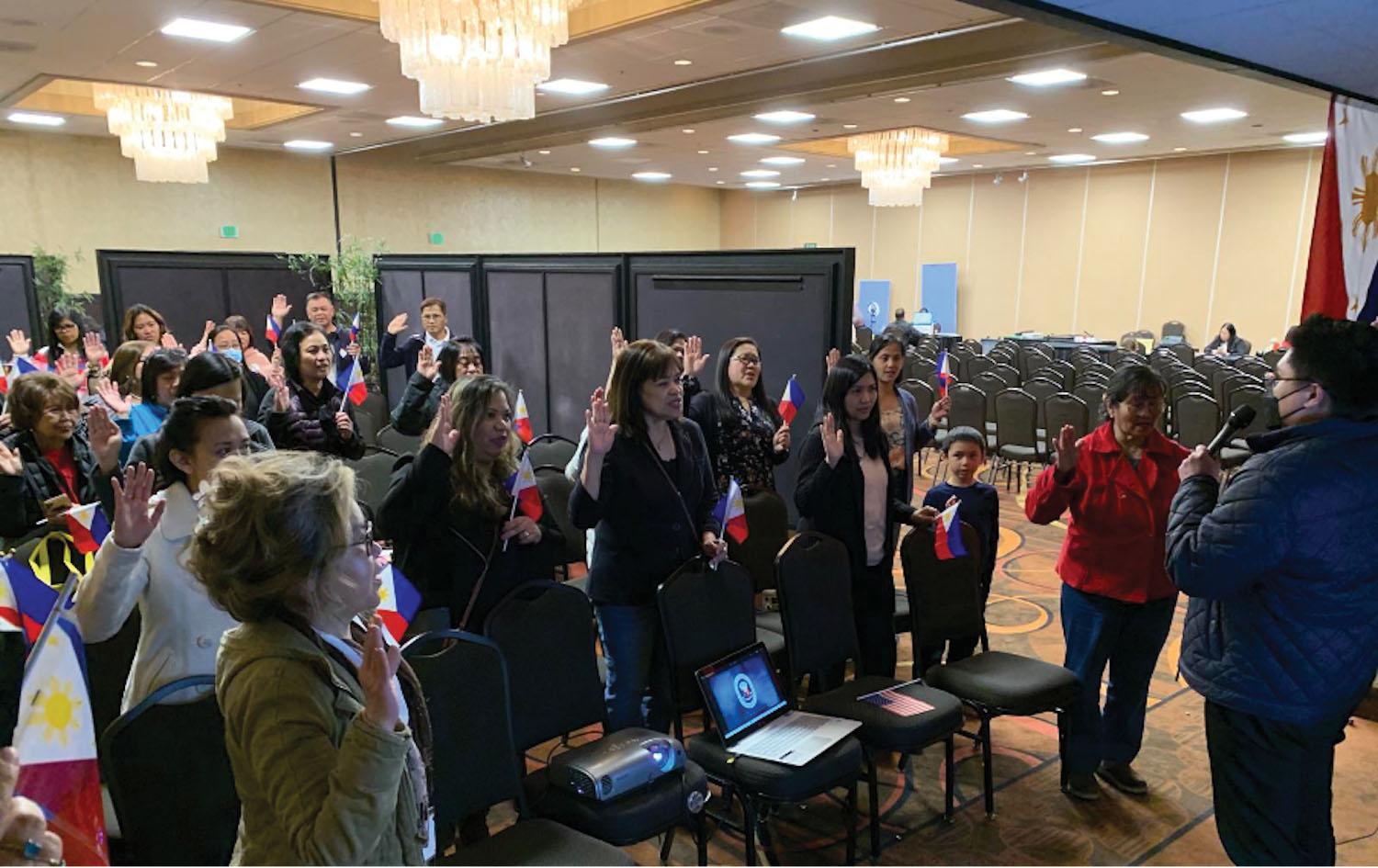 SPOKANE VALLEY, WA – The Philippine Consulate General in San Francisco held its second consular outreach for the year at Mirabeau Park Hotel in Spokane Valley, Washington on March 26-28, 2023.
Passport, dual citizenship, and overseas voting (OV) registration services were offered during the Consulate's first-ever consular outreach held in the Inland Northwest Region, which covers Eastern Washington and Northern Idaho.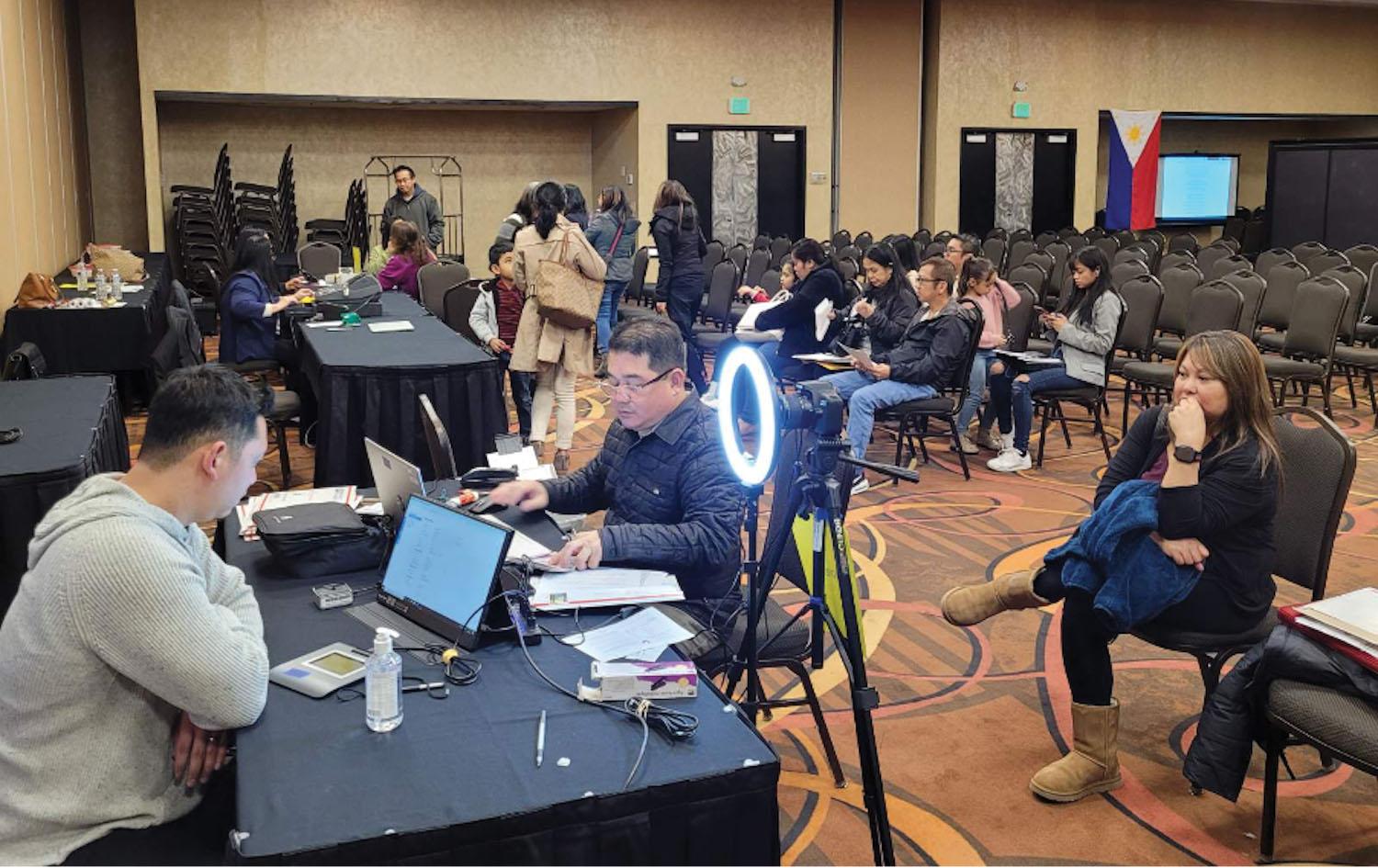 Philippine Consul General in San Francisco Neil Ferrer said that the consular outreach in Spokane Valley is "in line with the Consulate's continuing commitment to provide timely consular services to fellow Filipinos in the U.S. Pacific Northwest."
A nine-person team traveled by land from San Francisco to Spokane Valley — providing a total of 790 consular services to Filipinos in Washington State, as well as the neighboring states of Idaho, Montana and Oregon.
The Consulate partnered with the Filipino American Northwest Association (FANA) and the Filipino American Association of the Inland Empire (FAAIE), for the conduct of the three-day consular outreach.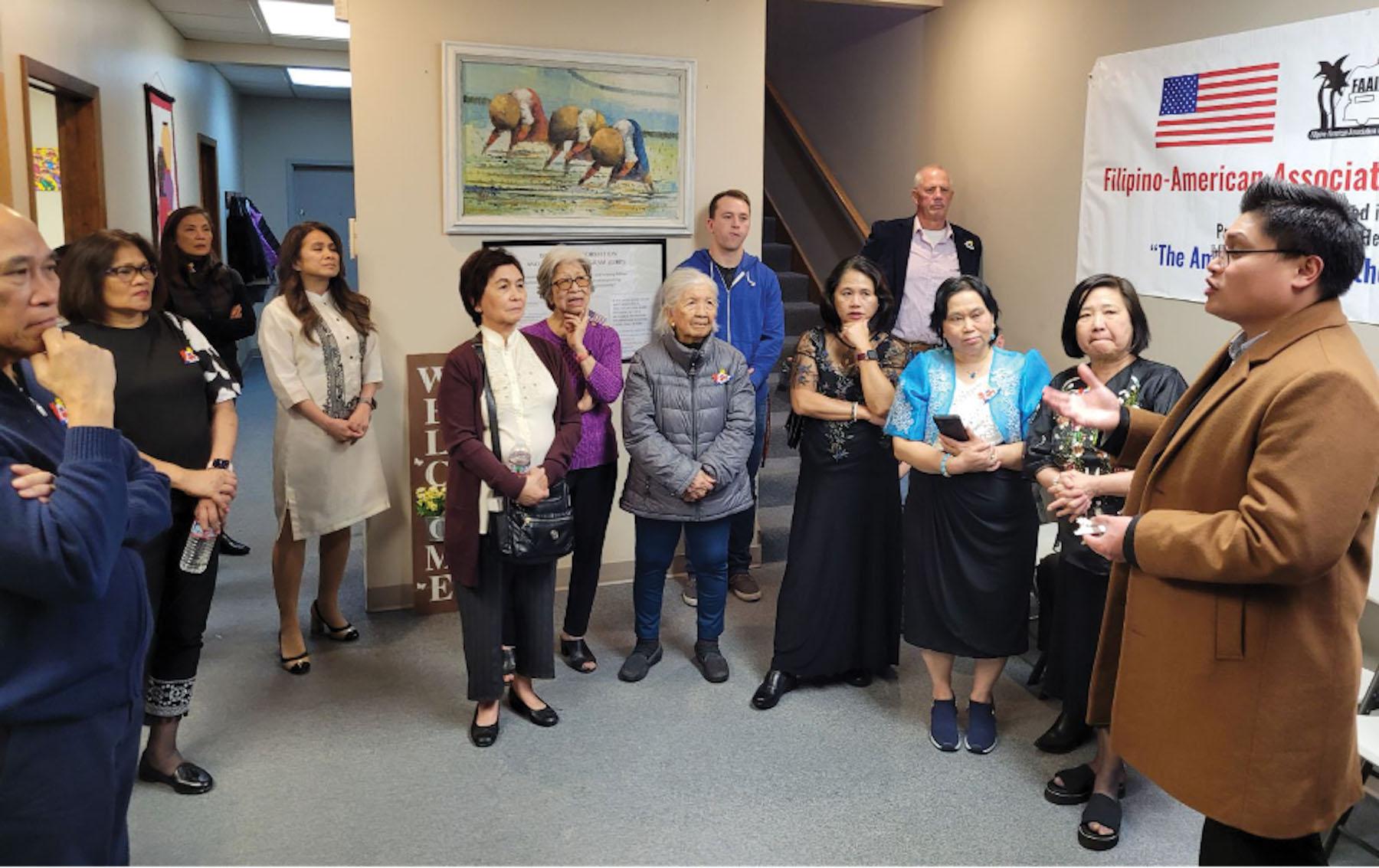 On March 25, a welcome dinner was held for the consular outreach mission at the FANA office. During the reception, Vice Consul Adrian Baccay presented a certificate of appreciation to Spokane Valley City Mayor Pam Haley, in recognition of the Spokane Valley government's support for the consular outreach.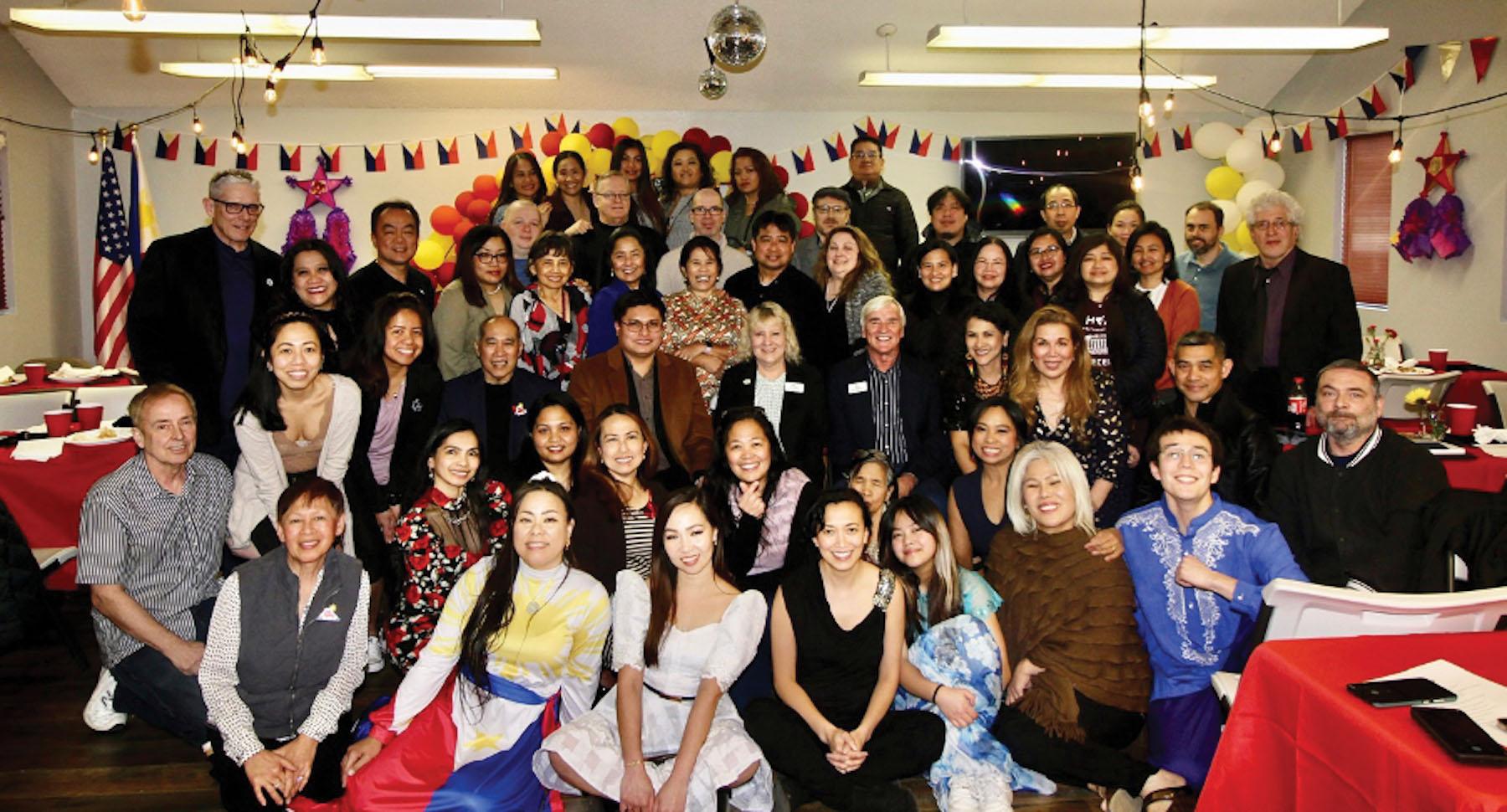 On March 27, the consular outreach mission visited the newly opened FAAIE office in Spokane, Washington.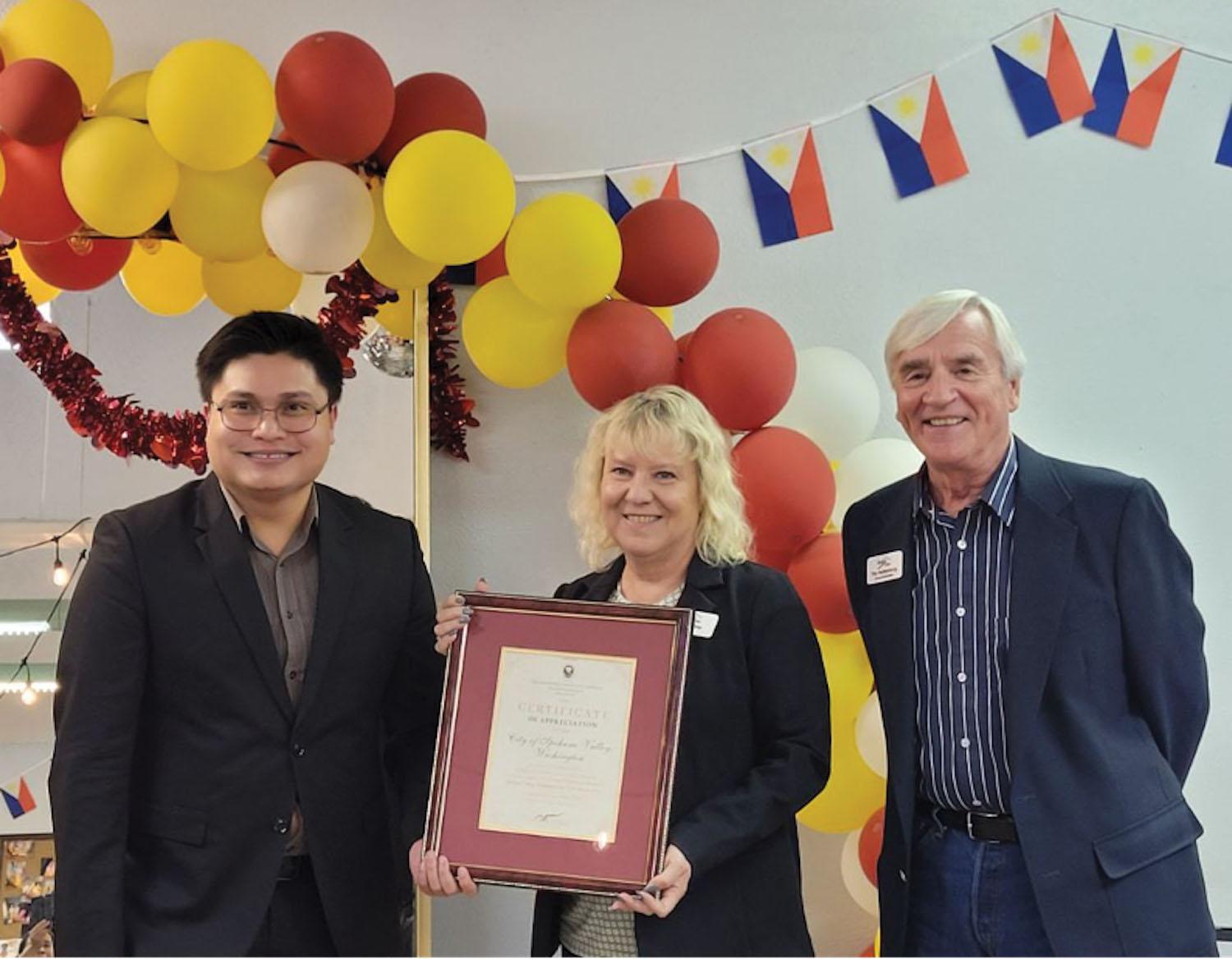 The next consular outreach in Washington State is tentatively scheduled in the Seattle Metropolitan Area in July 2023. The indicative schedule of the other consular outreach missions for 2023 is available on the Consulate's official website: https://pcgsanfrancisco.org/consular-outreach-missions/. (PCGSF Release)