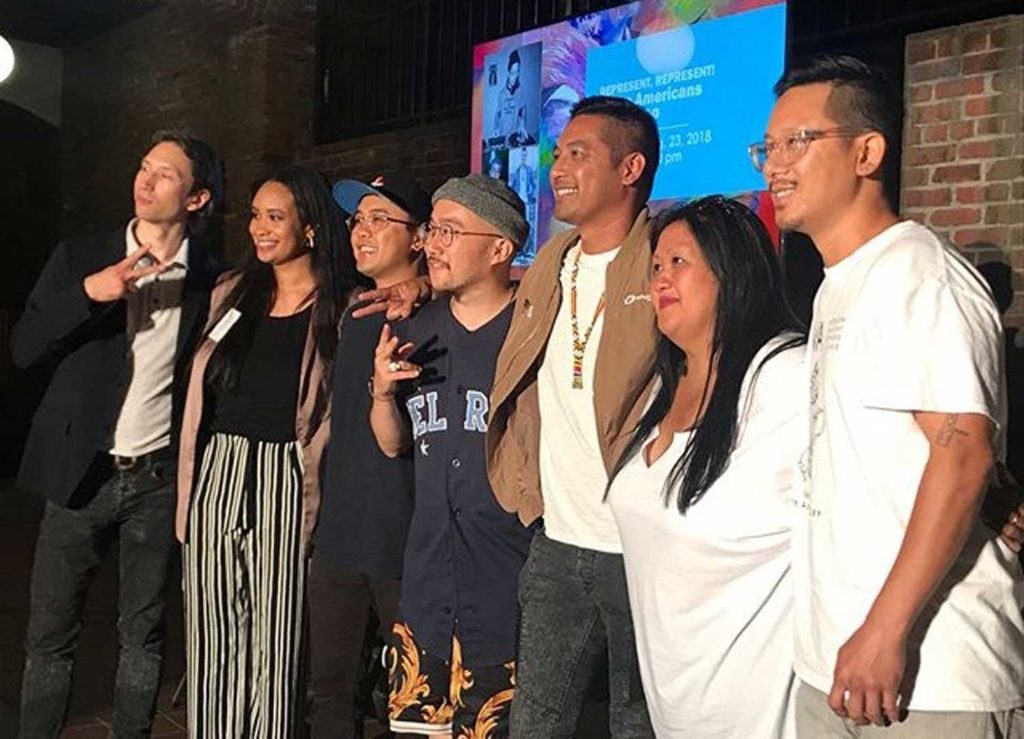 Exploring the importance of respecting hip-hop's uniquely racial foundation, and establishing a clear difference between cultural appreciation vs. appropriation
Since the start of the new millennium, hip-hop has expanded to become the de facto popular music genre for the new generation. Capitalizing on the popularity and the endless creative potential of the genre, non-black rappers and producers have emerged out of the woodwork to contribute their talents to an ever-expanding industry.
Asian and Asian American rappers have contributed their own bars and beats to the ever-growing genre. Subverting the image of the reserved, subservient Asian, hip-hop artists like Dumbfoundead, Rekstizzy and the Far East Movement have garnered steady followings around the world.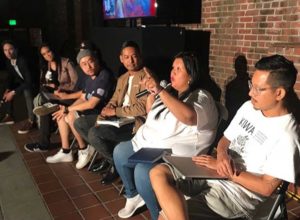 Most recently, the charming raspy-voiced Nora Lum, aka Awkwafina — a rapper/actress who starred in two summer blockbusters: "Ocean's 8" and "Crazy Rich Asians" — is recognized as a pioneer in Asian-American hip-hop for women as an unapologetically raunchy artist, disrupting the submissive Asian woman stereotype.
The boundaries of the who's who in hip-hop have loosened up in the last few years, and in the era of diversity in all currents of entertainment, Asian American musicians are stepping up and coming together to implant their own cultural mark on the genre.
On Aug. 23, the Chinese American Museum Los Angeles (CAMLA) in Downtown LA hosted "Represent, represent! Asian Americans in Hip-Hop," a presentation and discussion of Asian American representation in the hip-hop industry. (The event coincided with a current art exhibition "Don't Believe the Hype: LA Asian Americans in Hip-Hop" that will be on display through Nov. 4.)
On deck were some of the Asian American hip-hop community's most distinguished players: Chinese-American rapper Jason Chu, Filipinx-American rapper and activist Candice Custodio-Tan aka DJ Kuttin Kandi, Filipino-American Arnel Calvario of Kaba Modern and Filipino-American Richie Menchavez, creator and founder of Traktivist.
Each speaker shared their stories on how they came to the medium, and while each journey was singular, they all had a common theme: disrupt the model minority myth that plagues Asian Americans and, often, doesn't leave room for creative expression.
"By the turn of every table, I am continuously calling in the often othered as I am reclaiming space and igniting the bruha within [me] who has been forgotten and shamed," Custodio-Tan said, passionately sharing her artistic mission to unabashedly reflect her truth in her music.
She added that musical expression has allowed her to explore "healing and trauma as I challenge and address anti-black racism and the multiple oppressive micro- and macro-aggressions from individual to white supremacist heteropatriarchal institutional systems."
Standing in solidarity with all people of color, especially with black Americans,  and recognizing the foundation of hip-hop  was a key touchstone of the panel.
"It's impossible for us to be in this community without paying homage to our black brothers and sisters who built the creative foundation on which we express ourselves," Custodio-Tan said. "We, as Asian Americans, must stand with the black community and other communities of color in solidarity to combat the rampant white supremacy that permeates in our world today. We can't ignore that."
A conversation on cultural appropriation
Hip-hop began in the 1970s in black neighborhoods in the United States, and it was borne out of the need for emotional creative express amid the racial, economic, political and social realities of young African-Americans and Caribbean-Americans.
What began as simple poetry performed to the backdrop of synthesizers and beats within the black power movement has evolved into a diversified $10 billion a year industry that spawns new artists every day.
But the entrance of a wider racial pool of hip-hop artists opens the door for artists to culturally appropriate elements of black culture into their own art, whether that's changing their hair, vocabulary or their accent. So how do you creatively contribute something to a uniquely racially-founded medium without being accused of being a "culture vulture"?
Cultural appropriation is the act of cherry-picking elements of a minority culture for aesthetic reasons. In recent years, it's been seen as a harmful act that frivolously accessorizes historically scorned aspects of a culture, disrespecting the struggle of the black community to hold on to those cherished aspects of their culture.
Activists postulate that the cultural appropriation of black culture by non-black individuals is a form of racism because it negates the decades of derision the black community has faced. In other words, when black folks do it, it's seen as subordinate or lesser-than, but when non-black folks do it, it's seen as edgy, creative or funny.
The use of African-American Vernacular English (AAVE), or speaking with a black accent (colloquially, a "blaccent"), by black Americans has historically and presently been stigmatized among all races — sometimes, even its own.
Black Americans have spent the better half of post-slavery America being mocked, criticized and denied upward mobility in America for their hair, facial features, clothing, vernacular or their regional manners of speaking, the writer Nia Tucker wrote in a 2017 article for NextShark called "Sorry Asians, My Blackness is Not Your Counterculture."
"I have no problem with other [people of color] taking part in hip-hop and Black culture and being able to relate to the stories in the music, but the issue comes in when the culture becomes your counterculture, and is what allows you to defy whatever constrictions you feel by your own personal ethnic identity," Tucker wrote.
Many Asian American performers have adopted AAVE in their art and have subsequently been accused of being "culture vultures." Lum — who grew up in Queens — regularly speaks with a New York City black accent and has been the subject of criticism for her manner of speaking in "Crazy Rich Asians" which is utilized in a comedic way.
Fil-Am entertainer Bruno Mars, whose career was built on the heels of James Brown and Michael Jackson, has been accused of cultural appropriation in his music and on-stage persona.
And many Asian American artists and musicians recognize this. Every speaker at the CAM panel addressed the need for Asian Americans in the music industry to not be afraid to tackle these issues and to formulate nuanced conversations around them.
Menchavez, whose radio station and blog Traktivist seeks to hold conversations about the Asian American imprint on music, believes in taking the discussion of cultural appropriation seriously and exploring perspectives in a nuanced way.
Rather than reactively defending the Asian American hip-hop community amid accusations of cultural appropriation, those in the community should listen to and address these concerns while forming their own brands of hip-hop which will, in turn, establish a uniquely Asian American voice within the genre.
"As a community, we have to talk about that first: what does being an Asian American mean to us and what does that sound like if we want to be a collective?" Menchavez offered at the CAM panel. "Because what's happening right now is very prevalent, especially with Awkwafina, [Korean-American rapper] Jay Park and Bruno Mars. We have to talk about cultural appropriation because it's on people's minds because there are people who say we shouldn't be participating in hip-hop at all. So I think that's something we need to think about as artists: what does it mean to be Asian Americans in hip-hop? We need to figure out what that is and, importantly, what that sounds like."