FOLLOWING the chaotic unfolding of the U.S. Capitol riots and the eventual confirmation of President-elect Joe Biden's election victory in Congress, President Donald Trump announced on Friday, Jan. 8 that he will not attend Biden's inauguration ceremony.
"To all of those who have asked, I will not be going to the Inauguration on January 20th," the president simply tweeted on Friday.
Coming out of a 12-hour Twitter lockout, the president posted a video on Thursday afternoon, Jan. 7, condemning Wednesday's events — after a previous video telling supporters "we love you" and "you're very special" — and for the first time, edging the closest to a concession.
"A new administration will be inaugurated on Jan. 20," Trump said in the video, though he did not name Biden or offer any congratulations. "My focus now turns to ensuring a smooth, orderly and seamless transition of power. This moment calls for healing and reconciliation."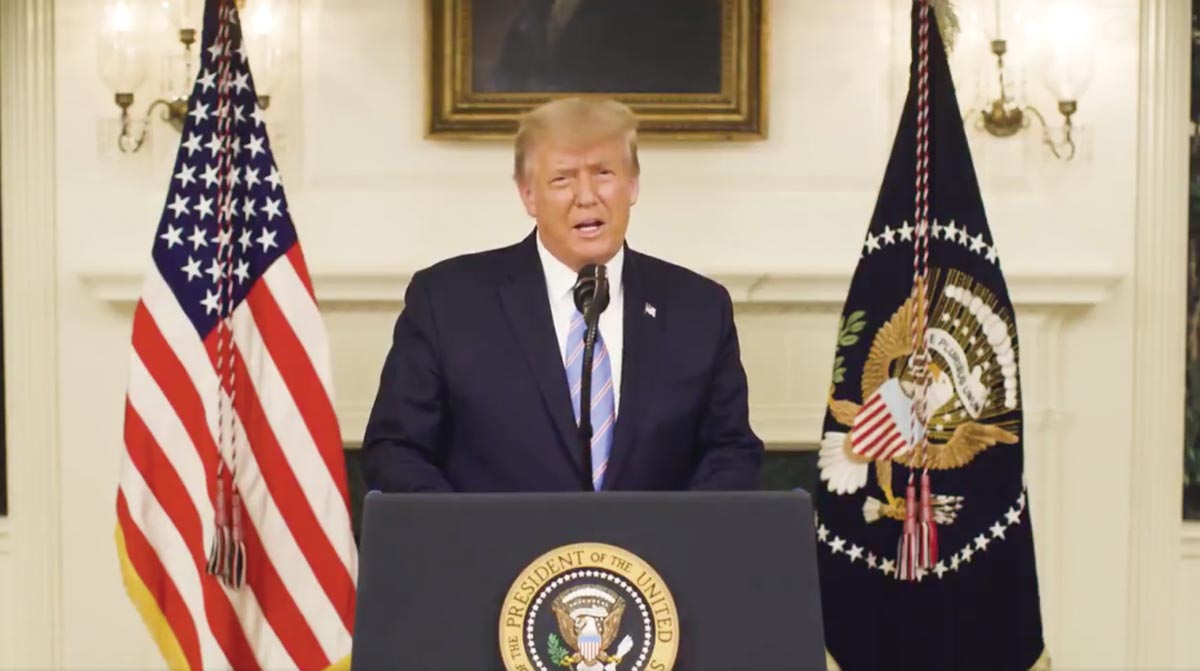 (On Friday, Trump was permanently suspended from Twitter "due to the risk of further incitement of violence," the social media platform said in a statement.)
As previously reported in the Asian Journal, Congress in the early hours of Thursday certified the Electoral College votes that confirmed Biden's 306-232 election victory in November. The vote came after a violent Wednesday afternoon in which hordes of Trump supporters stormed the Capitol in an attempt to stop the vote.
"We condemn the violence that took place here in the strongest possible terms," Vice President Pence — who presided over the certification — said in his own written remarks before resuming the count on Wednesday night. "To those who wreaked havoc in our Capitol today: you did not win. Violence never wins."
In response to Trump's announcement on Friday, Biden said he was glad that Trump would not attend his inauguration on Jan. 20, calling him "an embarrassment."
Biden told reporters on Friday, "It's a good thing, him not showing up. He has exceeded even my worst notions about him. He has been an embarrassment to the country, embarrassed us around the world. Not worthy, not worthy to hold that office."
Pence and Trump's relationship has noticeably faltered following this week's events, and Pence is expected to attend Biden's inauguration. Biden said that he would "welcome" the outgoing vice president's presence at the ceremony.