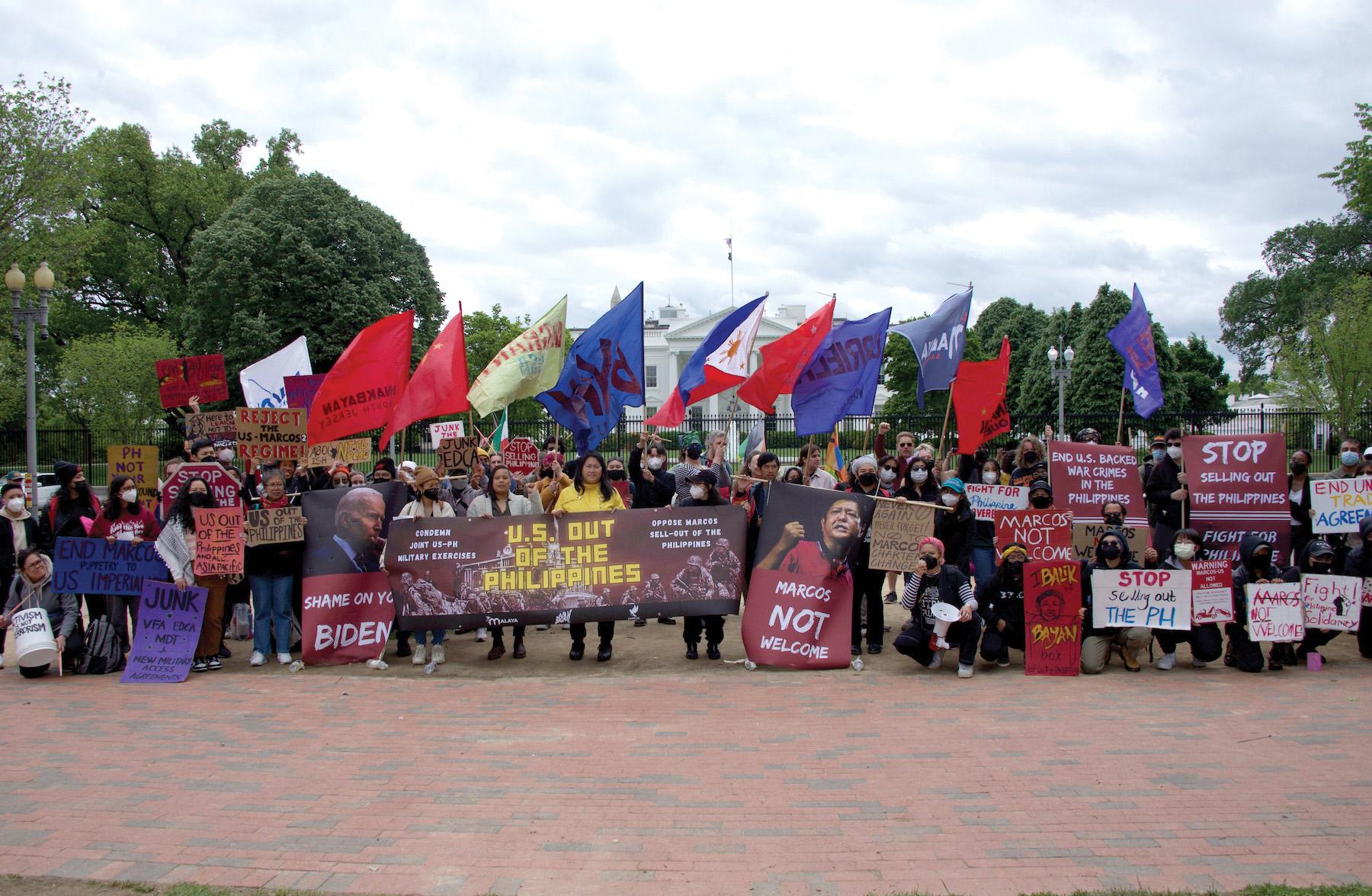 WASHINGTON, D.C. — Cries of "Marcos is not welcome here!" filled the air in front of the White House as Filipino-Americans and supporters gathered at the nation's capital to protest President Joe Biden's bilateral meeting with Philippine President Ferdinand Marcos. Marcos, who was in the U.S. until May 4, and brought with him a large delegation of cabinet secretaries to discuss trade, climate, and security with leading U.S. officials.
Protestors noted the hypocrisy of the meeting that took place on May 1, International Labor Day, on the heels of the April 23 murder of union organizer Alex Dolorosa. "[Dolorosa's] brutal murder happened in the context of larger attacks on workers and human rights, and the work they do fighting for change," said Elena Lopez of the Communication Workers of America.
She added, "For two years in a row, the Philippines was named one of the top ten worst countries for workers' rights because workers are vulnerable to violent attacks, intimidation, and arbitrary arrests."
And while the two countries committed to a bilateral Labor Working Group to ensure implementation of labor rights as part of the newly announced U.S.-Philippines Trade and Investment Framework Agreement (TIFA), Melinda St. Louis, Director of Public Citizen's Global Trade Watch, remained skeptical, asking, "Will the rhetoric around worker centered trade translate into accountability for the human rights violations that continue everyday against workers in the Philippines?"
The renewed momentum in the U.S.-Philippine security partnership also remained a point of contention for those gathered. Nina Macapinlac, Secretary General of Bayan USA, countered Biden's commitment that the U.S. would come to the defense of the Philippines should the latter be attacked.
"If you look at history, we already know that the U.S. will not fight for us. In the throes of world war, the U.S. left the Philippines to the brutal Japanese occupation," she said. Macapinlac concluded by advocating for an independent foreign policy that puts the Filipino people's interests first, rather than "bowing down to any foreign master, whether the U.S. or China."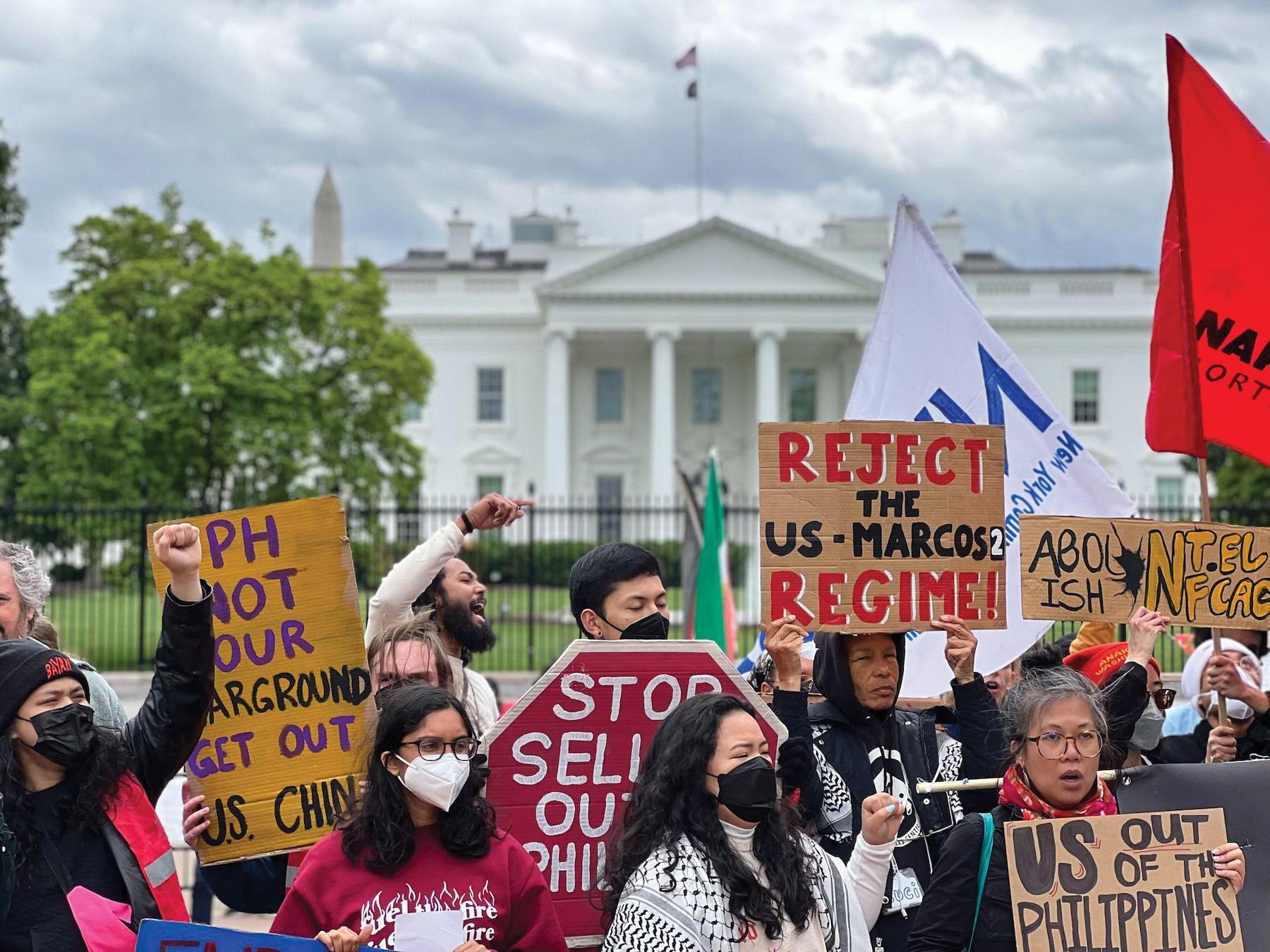 The rally outside the White House was matched by concern over the Biden-Marcos meeting from within Congress. Earlier in the day, U.S. Representative Jan Schakowsky (D-IL) and Rosa DeLauro (D-CT), along with 13 colleagues, delivered a bipartisan letter calling on Biden to put forth concerns of human rights in his meeting with Marcos. Activists have been demanding the U.S. Congress to pass the Philippine Human Rights Act (HR 1433), a bill that would restrict U.S. security aid to the Philippines contingent on policy and military reforms to address human rights violations.
(Bayan USA Release)