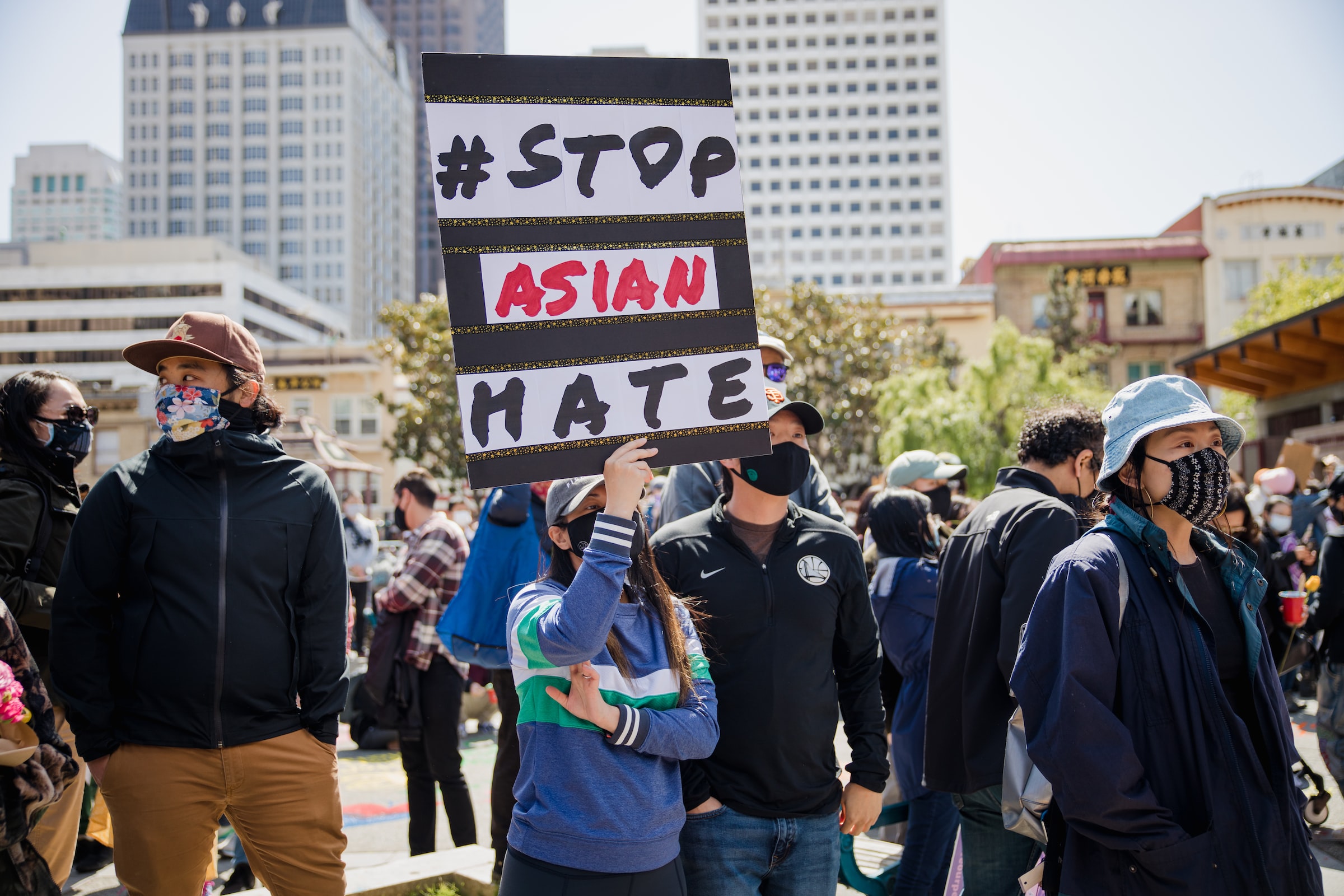 The national multi-agency strategy is designed to better serve Asian American and Pacific Islander communities
THE Biden administration this week unveiled a comprehensive plan that broadly assists federal government agencies and bureaus to better serve the vast Asian American and Pacific Islander (AAPI) communities.
The National Strategy to Advance Equity, Justice, and Opportunity for Asian American, Native Hawaiian, and Pacific Islander communities, released on Tuesday, Jan. 17, comprises "action plans" from 32 federal agencies, which includes all 15 departments of President Joe Biden's Cabinet.
The White House Initiative on Asian Americans, Native Hawaiians, and Pacific Islanders (WHIAANHPI) — a federal office designed to consult the executive branch on AAPI and Native Hawaiian concerns that was re-established in 2021 — helped facilitate the interagency plan that headlined several critical concerns for the vast community.
WHIAANHPI highlighted seven priorities: improving language access; furthering data disaggregation; combatting anti-Asian hate and violence; increasing diversity in the federal government workforce; improving the Covid-19 response; establishing robust community outreach efforts and civic engagement; and further supporting the small business sector.
In a WHIAANHPI-organized webinar on Tuesday unpacking the plan, Health and Human Services Secretary Xavier Becerra acknowledged the cultural significance of the national strategy.
"For too long, systemic barriers have put the American Dream out of reach for many Asian Americans, Native Hawaiians, and Pacific Islanders," said Becerra. "Now we have a choice: We can choose to stand for equity, justice, and opportunity, or the status quo. We have chosen to move forward and stand with our Asian American, Native Hawaiian, and Pacific Islander brothers and sisters."
Actor Daniel Dae Kim — who is a member of the President's Advisory Commission on Asian Americans, Native Hawaiians, and Pacific Islanders — pointed out the timeliness of such a crucial endeavor.
Referencing the rise in anti-Asian hate and violence, he said, "From Atlanta to New York City to Dallas to San Francisco, our communities have experienced pain and trauma with lasting mental health impacts. But history has also taught us how resilient and strong our communities are, and how the richest of our stories and lived experiences make up the very fabric of America."
At the webinar, United States associate attorney general Vanita Gupta shared that the Department of Justice has sought out prosecutions to combat the surge of anti-Asian harassment, hate, and violence.
However, she acknowledged, "We all know prosecutions are not the fundamental answer to fighting hate in our communities."
According to national DOJ studies, Asians and Asian Americans are among the least likely of racial groups to seek assistance from law enforcement due to several factors, including lack of language accessibility.
Gupta said that the DOJ instituted a language access coordinator to oversee the department's ability to cater to all linguistic dialects. But in order to better serve the nation's Asian American, Native Hawaiian and Pacific Islander communities, the department — and all federal agencies as a whole — ought to understand the communities first.
"We don't have enough good data or the kind of trust we need in these communities for vulnerable victims to report and for us to prosecute these crimes," Gupta said.
Even though WHIAANHPI comprises the overwhelmingly vast Asian American, Native Hawaiian and Pacific Islander communities, agency representatives spoke on the importance of more sophisticated data collection that acknowledges the cultural differences in and among the three groups.
Daniel Koh, White House deputy cabinet secretary, said, "We know that Asian American, Native Hawaiian and Asian Pacific Islander communities are often aggregated into one, and that couldn't be further from the truth."
He continued, "You can't take action on something you can't measure."
As previously reported in the Asian Journal, data disaggregation involves collecting separate data by more specific ethnic and demographic barriers in order to create more tailored solutions for these narrowed-down groups.
Nani Coloretti, a Filipina American deputy director for the United State Office of Management and Budget, said, "Good data is critical to good policy, particularly when it comes to reaching underserved communities. This is really about being seen and heard." n