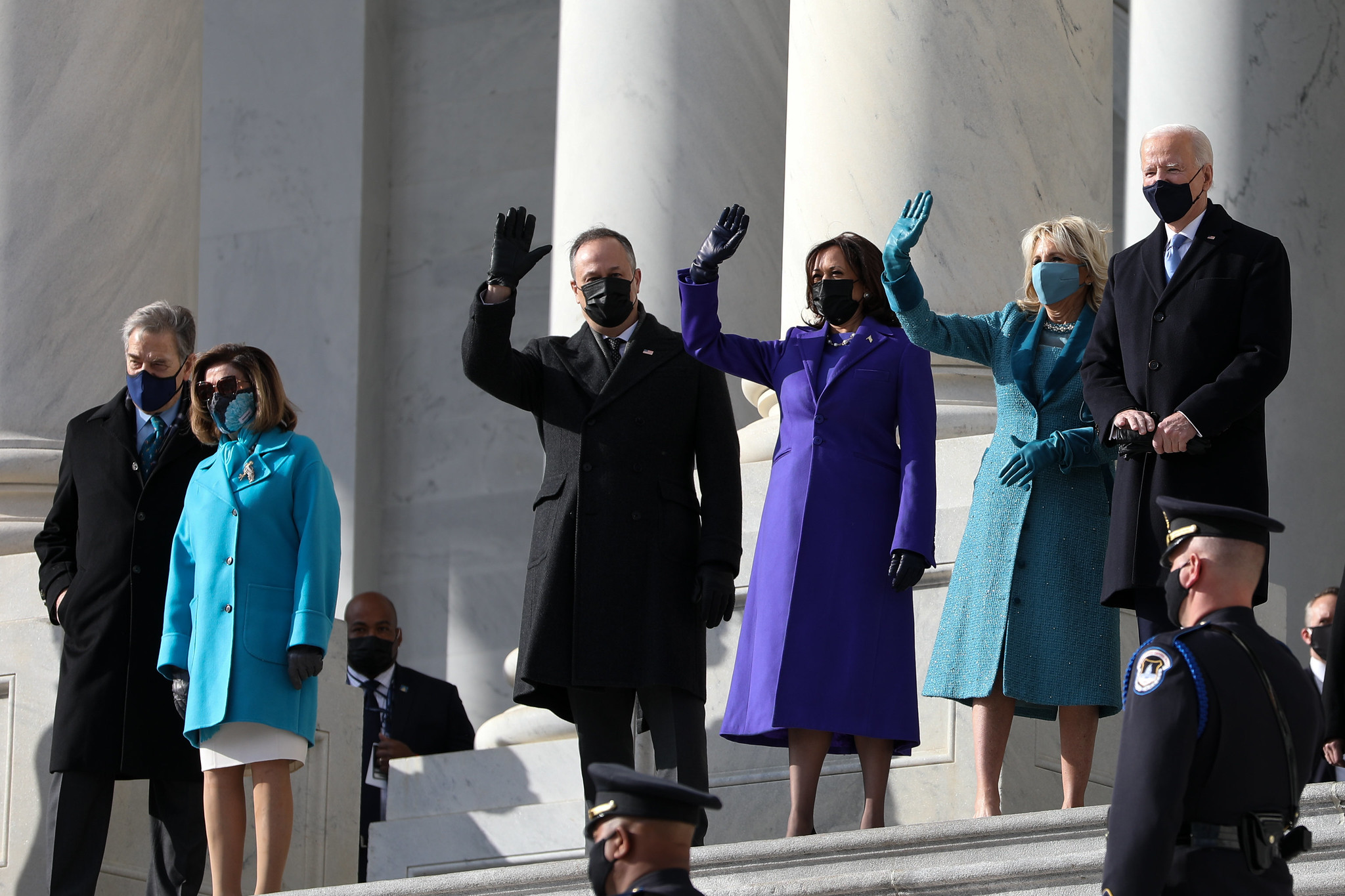 White House AANHPI representatives celebrate diversity despite low approval ratings for current admin
ONE year ago, on Jan. 20, 2021, when President Joseph R. Biden and Vice President Kamala D. Harris were sworn into office, they inherited a host of national problems.
The Biden administration effectively took over the largely lackluster coronavirus response from the Trump administration, stressing the rollout of vaccines, tests, funding for the health care sector, and economic relief for a country struggling to make ends meet.
A side effect of the coronavirus response came the response to the sharp uptick in anti-Asian harassment, discrimination, and violence that percolated across the country, a trend that prompted the White House to increase efforts to stand by the Asian American community.
On Thursday, Jan. 20, the White House Initaitve for Asian Americans Native Hawaiians and Pacific Islanders (WHIAANHPI) hosted a closed press briefing that featured Asian American, Native Hawaiian, and Pacific Islander leaders in the Biden administration — including Harris herself — to celebrate the one-year anniversary of the inauguration and discuss the administration's commitment to "diversity and inclusion."
"One year ago today, the president and I were sworn in and I will speak for both of us in saying that when we took that stage and took that oath, all of you as leaders were there with us," Harris said, addressing WHIAANHPI. "It was an oath that in many ways, we took together which is to continue with the work that has to be done to make sure that we are a government that represents all the people and that we fight for the equality of all people and the dignity of all people."
Areas that are heavily concentrated with Asian communities, like Los Angeles County and New York City, saw steep increases in anti-Asian hate crimes and hate incidents. To address these disturbing trends, the Biden administration passed a bill to improve the nation's response to hate crime reports, increased funding toward research to better tackle bias and xenophobia against Asian Americans, and signed several memoranda related to improving civil rights practices and accessibility to resources for the multilingual Asian community.
The massive $1.9 trillion COVID relief package and the $1.2 trillion infrastructure law each helped families across the country navigate the coronavirus crisis. Biden also presided over an economic uptick: 6.4 million jobs created, rising wages and low unemployment.
"There's still a lot of work to do, in that regard," Harris said, regarding anti-Asian hate. "I think one of the most important things that we can all do together is to continue to speak truth, but not only to the strength of community but also to the particular needs of communities, and to do that is to understand and embrace that the diversity of our country is part of our strength."
The Biden administration's response to the Covid crisis emphasized the increased accessibility to vaccines, a triumph that WHIAANHPI emphasized on Thursday.
"When President Biden took office, only 2 million Americans were fully vaccinated, but today, 210 million Americans are highly protected from the most severe outcomes of COVID," said Krystal Ka'ai, executive director of W'HIAANHPI. "There have been historic investments made to ensure that we are tackling this crisis.
However, it's difficult to ignore the overwhelming public disapproval of the progress (or, lack thereof) undergone by Biden and, by extension, Harris.
A new poll from the Associated Press-NORC Center for Public Affairs Research, only 43% of Americans approve of how the administration is handling its job. The poll, released this week, also found that just 28% of Americans said they want Biden to run for re-election.
A Gallup poll in December found that 44% American approve of Harris' job so far, a similar outcome to Biden's rating in that same survey.
In November, an approval rating by USA Today shared that Harris' public approval rating sat at 28%, making her one of the least vice presidents in contemporary American history — a significantly lower approval rating than that of former Vice President and driver of the Iraq War Dick Cheney in his first year in office.
The glaring disapproval rating is only punctuated by the seemingly absent Harris, who was once a driving force toward the administration's emphasis on better racial and gender representation but had become a lukewarm answer to the social clarion call.
According to WHIAANHPI, in addition to Harris being the first Black, South Asian, and female vice president, 15% of all agency appointees within the White House are Asian American, Native Hawaiian or Pacific Islander which exceeds the 7% population share that the same group has across the nation. Additionally 26% of the president's appointed officers within the Biden administration identify as Asian American, Native Hawaiian, and Pacific Islander, making the Biden administration one of the most diverse administrations in American history.
The speakers on Thursday stressed vague goals of "diversity and inclusion" with Harris — who is South Asian, Black, and female — as the standard bearer after a predominantly white and male Trump administration, which, for the most part, had a dubious relationship with racial, ethnic, and gender equality and equity.
But diversity and inclusion should go beyond presenting a variety of skin colors and genders; it should mean constantly taking action on the broad and specific issues and struggles of a nation that is becoming more diverse and inclusive. The Biden administration has so far failed to forgive the mounting national student loan problem,
It's also worth noting that in her first year, Harris' task list included tackling two hot national issues: improving the precarious situation at the U.S.-Mexico border and enacting national voting reform — two uphill challenges decades in the making.
In early 2021, Harris' negative public perception kickstarted with the border crisis, notoriously telling Guatamalan migrants, "Do not come. Do not come. The United States will continue to enforce our laws and secure our borders. If you come to our border, you will be turned back."
Harris, and the Biden administration at large, suffered a blow, with many Latino American leaders, like Rep. Alexandria Ocasio-Cortez, expressing disappointment in the once-progressive former senator.
Most notably, the Biden administration has been criticized for the too-often confusing and shifting guidance from the Centers for Disease Control and Preventing (CDC) and a shortage in testing and personal protective equipment. (This week, after weeks of criticism, the White House announced it would make 400 million N95 masks and free at-home tests available.)
"We certainly have a lot more work to do and we will do it together," Harris said in her final remarks on Thursday. "But we must be committed to ensuring that the ideals that we hold dear are fought for because we can sometimes think they'll just happen, but I think we all know that also, we have stand up and be vigilant."