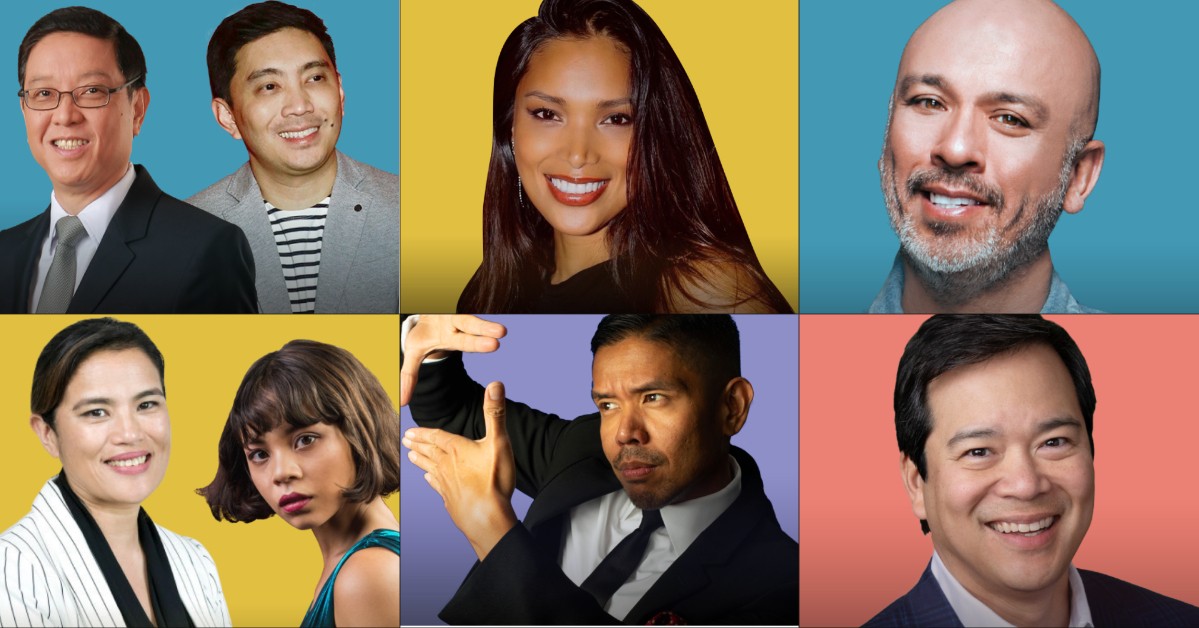 In its yearly roundup of the 100 most impactful Asian and Pacific Islanders (APIs), the nonprofit organization Gold House named eight Filipinos and Filipino Americans who have made significant contributions to American culture.
Released every May in time for Asian Pacific American Heritage Month, the A100 list includes thought leaders, activists, politicians, entertainers, athletes and business figures.
During a time when more Asians are winning Oscars, breaking records in professional sports and disrupting the heteronormative, Gold House's list honors those "who are transforming society many of whom are the first, the youngest, the best and the only in their fields."
The Filipinos who made the list include Ernesto Tanmantiong and Francis Flores, CEO and CMO of Jollibee Foods Corporation Global, respectively; model and trans activist Geena Rocero;  Tony-nominated actress and singer Eva Noblezada ("Hadestown" on Broadway and the film "Yellow Rose"); award-winning filmmaker Diane Paragas ("Yellow Rose"); comedian Jo Koy; Deadline associate editor and podcaster Dino-Ray Ramos; and Worldwide Managing Partner of Bain & Company, Manny Maceda.
Tanmantiong, president and CEO of Jollibee Foods Corporation, has helped grow the company into one of the largest Asian food service companies with over 4,500 stores in 21 countries. As CMO, Flores has been instrumental in bringing the Chickenjoy brand worldwide. The company also owns several other brands, including Chowking and Red Ribbon in the Philippines, and Smashburger and Coffee Bean & Tea Leaf in the United States.
Rocero, last year, made headlines when she became the first transgender AAPI to pose for Playboy magazine when she became Playmate of the Month in August 2019. In response to her inclusion on the list, Rocero wrote on Instagram, "[It is a] HUGE honor to be included with some of the most inspiring people in a variety of industries."
"In this moment of crisis, this togetherness gives hope. Keep on shining Asian Pacific American fam," she added, including a warm "salamat to my fellow Filipinos" on the list.
Ramos also took to social media to share his thoughts on earning a spot on the list. On May 1, the Deadline editor wrote, "Today is my mom's birthday. When I called her [to] tell her [happy birthday], she said, 'Congratulations!' for making that #A100 list'… And then she said: 'That was a really great birthday gift…to see you make that list.'"
Gold House, which seeks to foster stronger relationships among the vast API community across the globe, said in a video announcing the list that, now more than ever in the COVID-19 pandemic, the API community risks becoming misrepresented, ignored and attacked in the media.
"In contrast to other diasporas Asians have struggled to fortify a culture of mutual support. Our diverse ethnicities, hundreds of dialects, separation across the globe only extended this divide," Gold House said in a video unveiling the A100 list.
"We deserve better because we've given better. We deserve to be here because we have been and are growing. We are the ones we have been waiting for," the organization added.
The honorees are publicly nominated by top Asian nonprofits and Gold House's Member base that includes C-Suite executives, A-List celebrities and top founders. Then, nonprofit leaders, a panel of multicultural icons and Gold House members cast their votes to determine the final 100 list. 2020 judges included Filipinos Dado and Maria Banatao and Lea Salonga.
Among the prominent APIs on the list also include California Senator Kamala Harris, "Parasite" director and Oscar winner Bong Joon Ho, former presidential candidate Andrew Yang, actor Dwayne "The Rock" Johnson, comedian Ali Wong and CNN Chief Medical Correspondent Dr. Sanjay Gupta.