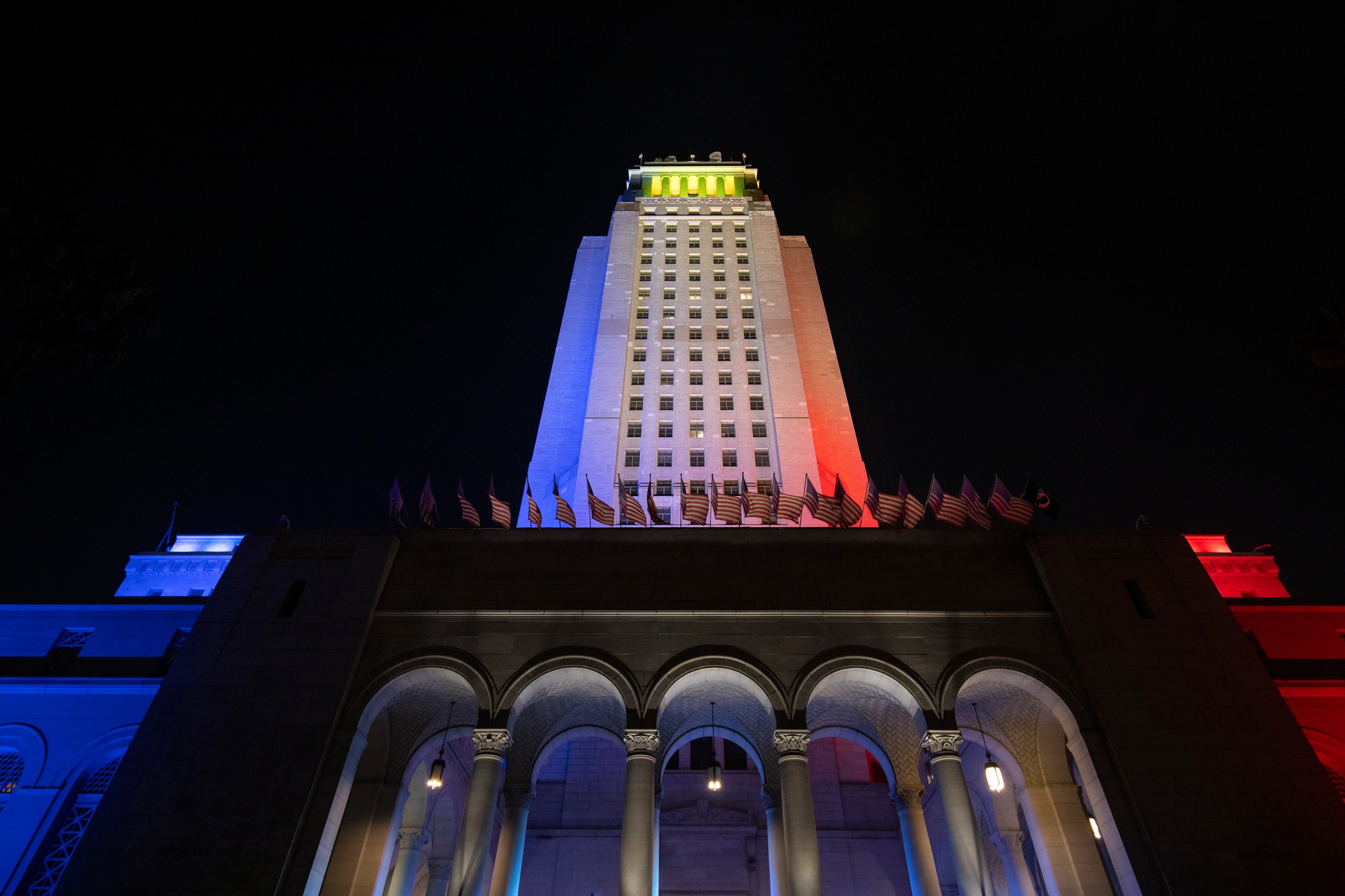 LOS ANGELES — As part of the yearly celebration of Filipino American History Month (FAHM), three outstanding Fil-Ams have been recognized and honored for their valuable contributions to the enhancement of the community's history in the United States.
This year's honorees during the annual celebration at LA's City Hall were community leader Linda Nietes Little, the LA Filipino Association of City Employees (LAFACE), and comedian Jo Koy.
Little, who owns the oldest Filipino book shop in LA County called "Philippine Expressions," has been considered one of pillars of the city's culture and arts community.
In an interview with the Asian Journal, at the sideline of the recent kick-off ceremony of this year's FAHM, Little said she's grateful for the recognition.
"I am very happy that all my hard work is paying off. I have worked very hard to make a difference in the community and the fact that they are recognizing the things that I've been doing is something I am very thankful for," she said.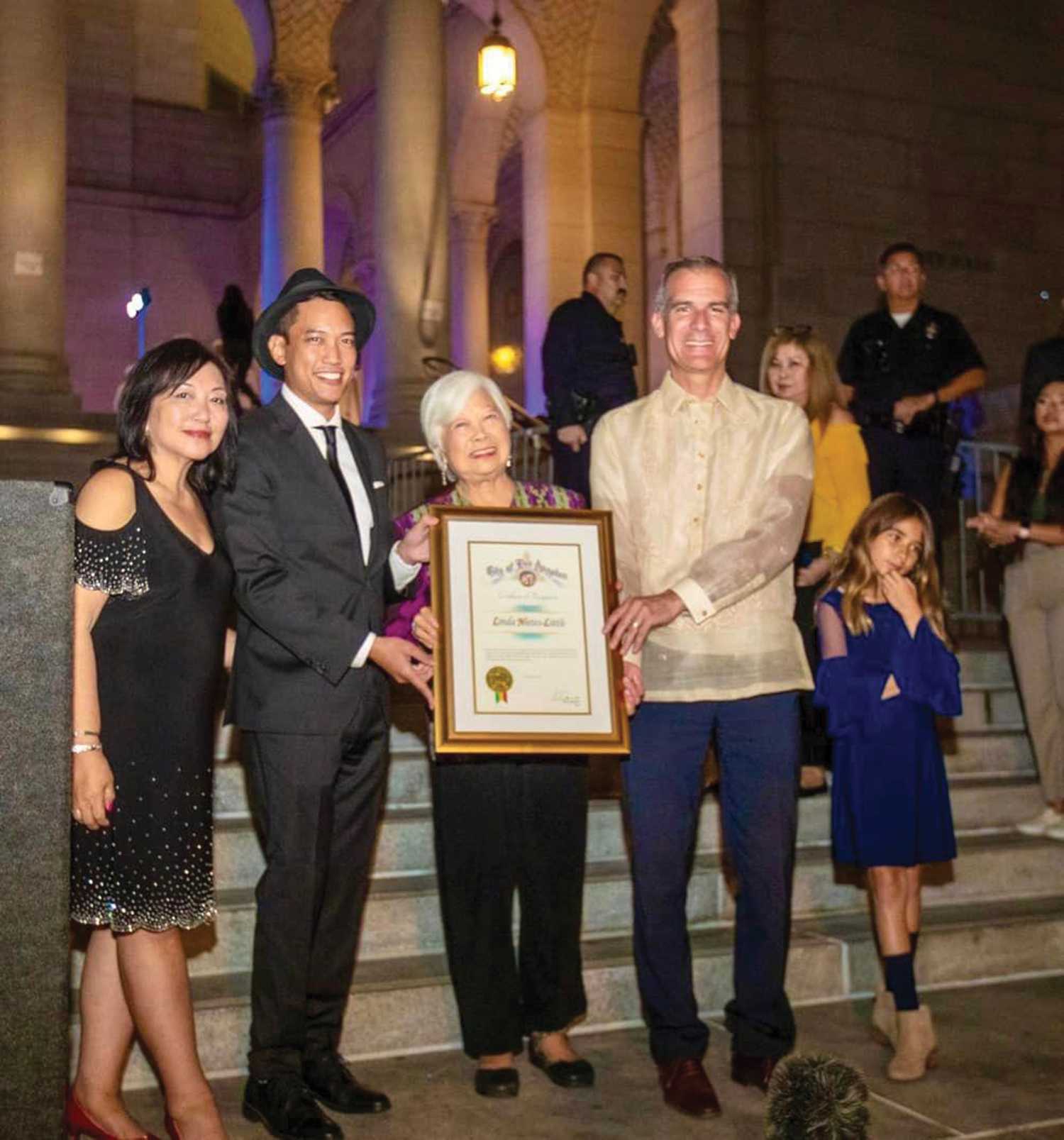 Little said she would continue to provide free books to the poorest communities in the Philippines as part of her commitment to educate children even outside of schools.
"On my 85th birthday last year, I started a book project which gives free books to Filipino children. We distributed free books for the pilot provinces of Antique (in Aklan). I wanted that to be my legacy to the children. They are poor, they cannot afford books, so we give not to schools but directly to the children. I think that will keep me busy throughout my retirement years," she added.
Regarded as "gatekeeper of knowledge in the Los Angeles community," Little believes that books are effective tools to not only preserve the Filipino culture and heritage but also support building future leaders of our nation.
In 1984, Little's bookshop located in San Pedro, California, pioneered in promoting Philippine books in the U.S. With more than 35 years of existence, the bookshop has a repository for Philippine writings (both in English and Filipino) in America.
LAFACE, on the other hand, is one of the premier groups pushing for minorities within civil service through mentorships to achieve even higher levels of appointments.
Established in 1982, LAFACE currently represents more than 2,700 Filipinos who work for the city of LA.
Celebrating its 40th year anniversary this year, LAFACE has vowed to continuously commit to its mission of assisting Filipinos seeking employment and promotion in City service, and for the economic, educational, and cultural advancement of Filipinos and other minorities in the community.
The City of Los Angeles recently passed a resolution to recognize LAFACE's contribution to LA's dedicated workforce.
City of LA Public Works Commissioner and LAFACE advisor Susana Reyes, who helped spearhead this year's FAHM celebration, said, "it is important to fully acknowledge the contributions of Filipino Americans because their role as well as many other people of color have been ignored in the writing, the teaching and learning of United States history."
"This celebration highlights promoting diversity, equity and inclusion. Values that get overlooked therefore leading to a lack of appreciation and cultural understanding," Reyes said.
"To my fellow Filipino Americans, this is the time for reflection. This is a time and an opportunity to showcase your achievements and highlight your diverse contributions to the National History and Culture. We are going to be here. We're not leaving. We have a place here in American History," she said.
She reminded attends that this month is a time of "reflection and remembrance" of Fil-Am history and culture.
"Let this celebration open opportunities for all people in our country to learn and appreciate more about Filipino Americans and their historic contributions to our nation. and to those who haven't had a chance to learn and to those who haven't had a chance to learn or hear about Filipino American History, I hope you find time to do so," Reyes added.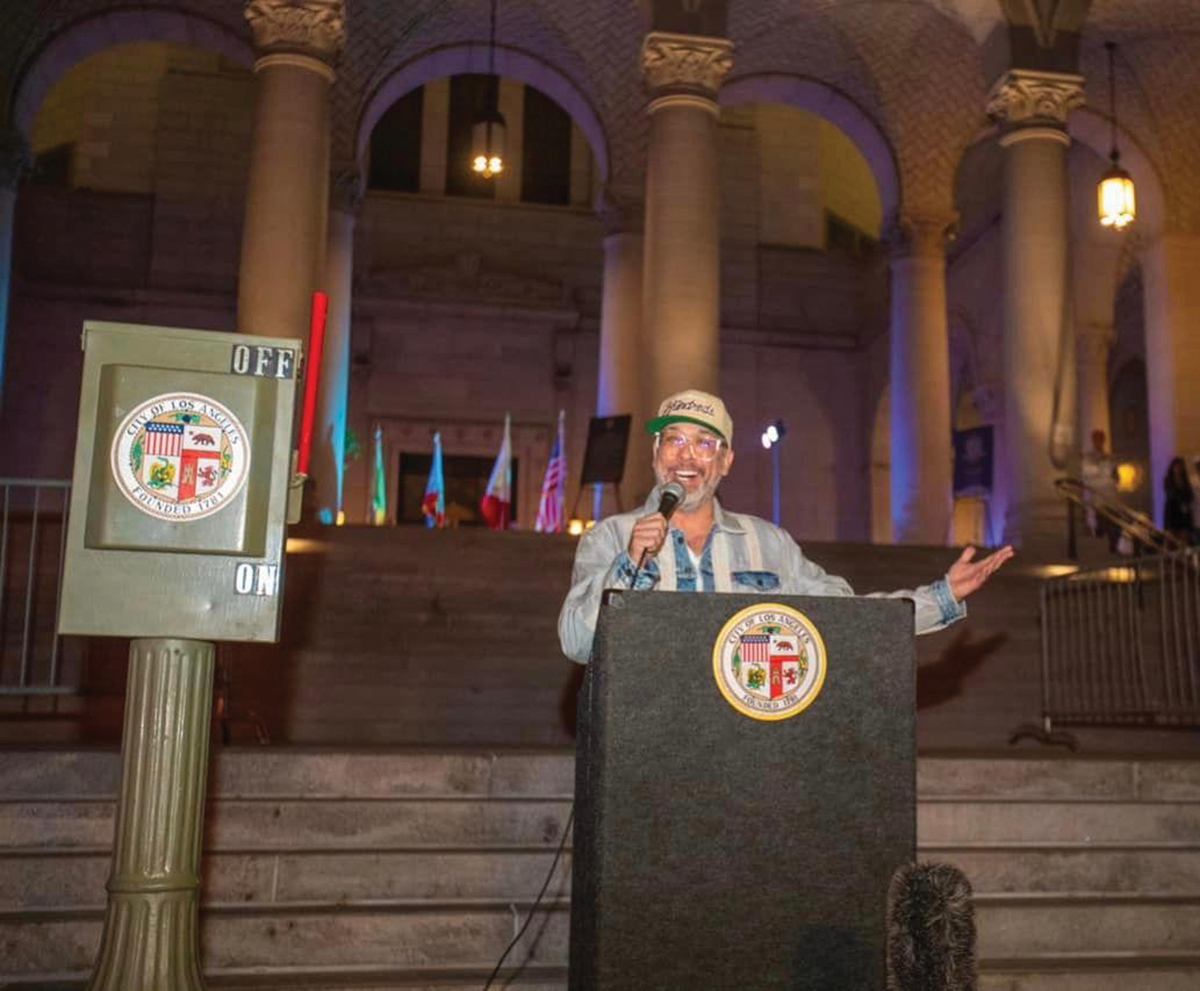 For his part, Jo Koy told the Asian Journal that being part of FAHM was such a privilege.
"I love it. I am happy to be part of it," said Jo Koy, best known for his stand-up comedy.
Since the release of his movie "Easter Sunday" in August this year, Jo Koy has been actively promoting Filipino talents and heritage through his performances across the nation.
Last July, Jo Koy, alongside film producer Dan Lin appeared in the Rise for Comedy festival, where they raised a $75,000 donation to the non-profit Search to Involve Pilipino Americans (SIPA).
Aside from the awarding of the FAHM honorees, 2022's FAHM celebration also kicked off a lighting ceremony led by Mayor Eric Garcetti which was held in the foreground of the LA City Hall. The ceremony also included lighting up other iconic landmarks throughout Los Angeles in the recognizable colors of the Filipino Flag. Among these lighted locations are: LAX; 6th StreetBridge; 2nd Street Tunnel; and Union Station.
The event also featured performances of young Filipino talents: Christian Perfas and Ella Jay Basco.
The FAHM event also featured panel discussions on two relevant topics on Enhancing Public Service and Enhancement; and Presence: Historic Filipinotown and Beyond.
During the discussions, panelists Building and Safety commissioner Joselyn Geaga Rosenthal, Civil and Human Rights commissioner Abigail Zelenski and CicLAvia executive director Romel Pascual presented ideas and suggestions on how to improve the Filipino public service in the city.
Other panelists Ambiculture Advisors managing principal Jennifer Taylor, CD1 senior planning deputy Gerald Gubatan and Genever owner Roselma Samala and FilAm Arts Executive Director G Tongi, meanwhile, put forward significant concepts, action points and proposals on how to reinvest in the Historic Filipinotown.
The annual recognition of FAHM began in October 1992 after a proposal by the Filipino American National Historical Society (FANHS) in 1991.
California officially recognized the heritage celebration in 2006, when the California Department of Education placed FAHM on its official calendar.
The month became formally recognized by California three years later, when state Senator Leland Yee introduced a resolution to declare October as FAHM, which was later passed by the California State Assembly.
In 2009, the history month obtained federal recognition when the Senate of the 111th Congress passed a formal resolution proclaiming October as FAHM.
October 18, 1587 marked the first recorded arrival of Filipinos in the United States in what is now known as Morro Bay, California – a state that continues to be home to a large sub-population of Fil-Ams.
Southern California has historically had the largest concentration of Filipinos and Fil-Ams; to date, about 600,000 of them live in greater Los Angeles.