'Yellow Rose' is an honest, visceral exploration on the complicated definition of 'American'

THE much-anticipated feature film "Yellow Rose" by Filipina American filmmaker Diane Paragas premiered at the opening night of the 35th annual Los Angeles Asian Pacific Film Festival (LAAPFF) on Thursday, May 2.
"Yellow Rose" takes place in East Texas and tells the story of a 17-year-old Filipina named Rose (masterfully played by two-time Tony Award-nominated Eva Noblezada in her feature film debut) who struggles with her identity as her mother Priscilla (Princess Punzalan) is detained by immigration officials.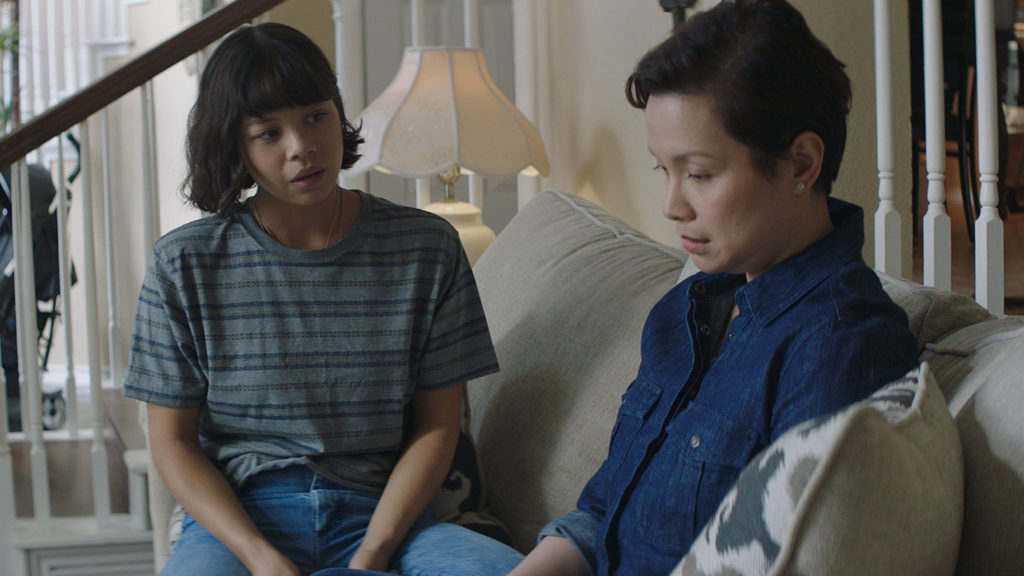 Throughout the film, Rose is tasked with finding a safe place to stay (at one point she stays with her estranged Tita Gail, played by Lea Salonga) while avoiding ICE so that she can stay in the only country she has ever called home.
"It didn't feel like just my moment. It felt like a Filipino moment. Getting not one, not two, but three standing ovations was crazy! I'm so happy and I do hope it helps get this movie out in a big way in America and across the world," said Paragas, director of "Yellow Rose."
All the while, Rose is figuring out who she is and she can harness her inherent musical talent to see her dreams of becoming a country music star realized. She meets people along the way who see her potential, including country star Dale Watson who helps propel Rose as a songwriter and performer.
There are fewer things more American than country music which makes the genre a fitting backdrop for the story of Rose, who, for all intents and purposes is as American as they come. She speaks with an East Texas twang. She wears bootcut blue jeans and cowboy boots. She idolizes Loretta Lynn and Dolly Parton and writes songs that are reminiscent of the country genre of yore a la Lynn and Parton. (The film features original songs written by Noblezada, Paragas and Watson.)
Spiritually Rose is American, but not on paper, an experience shared by so many undocumented youth who know no other country and culture than the one they were brought to. Paragas — who grew up in Lubbock, Texas — said that country music was always meant to be the emblem of the film, a subversion of what popular music is within the Filipino community.
The politicization of films today in the age of Trump has become ubiquitous, and oftentimes it fails to effectively capture the human element on a granular level. But Paragas' film successfully takes the topical issue of immigration and turns it into a coming-of-age story that feels relevant but not preachy. Taking the undocumented experience on a granular level affords the story to feel multipurpose that resonates with anyone who has ever felt they don't belong in certain spaces.
In the age where there's a louder call for narrative and casting representation in the stories we see on screen, "Yellow Rose" serves an important role in that shift.
"Yellow Rose" is a reminder for Filipino Americans who may or may not have been born in the Philippines but grew up in the United States that they are seen, that they are heard and that their dreams matter just as much as anyone else's.
Everything about Rose is subversive to multiple facets of not only American culture, but popular Filipino and Filipino American culture. In a song she writes in the movie, the opening lines "square peg, round hole" emulate feelings of isolation that extend even beyond the undocumented community, viscerally portrayed by Noblezada who delivered a stunning performance throughout the film.
"[Noblezada] has a very cinematic way of acting that's so subtle that it works so well for film. It's an incredible thing to see in someone who has never acted in a feature film before," Salonga told the Asian Journal in a recent interview. "It's often not easy to see actors be able to shift their styles from stage to screen so seamlessly, but Eva's acting works well for both. She was a treat to work with."
Salonga pointed out that Rose as a disciple of country music contrasts the popular music trends within the Filipino and Filipino American communities who lean more towards hip-hop, pop and R&B genres, noting that country music "comes from left field, but in the most wonderful way."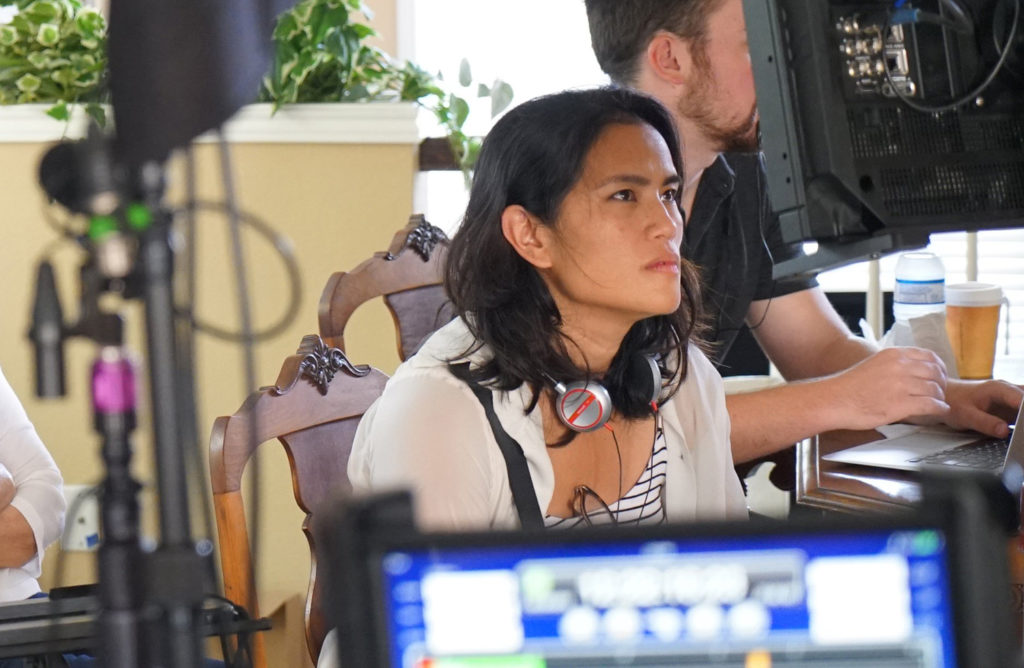 Currently, "Yellow Rose" is on a very successful festival circuit, which puts it in prime position for wider release and distribution. At the LAAPFF, it won the Grand Jury Prize on May 10, and on May 11 and 12, it won the Grand Jury Prize at the Bentonville Film Festival in Arkansas (actress Geena Davis' film festival that focuses on inclusion in Hollywood) and the Center for Asian American Media Festival (CAAM) in San Francisco, respectively.
"Being a filmmaker is like being a parent. You gestate it. You raise money for it. You love it and you think 'God, I just wish the world would love my baby.' And sometimes they do and sometimes they don't," Paragas said after her three wins. "So those filmmakers out there who think 'everyone's going to think my baby's ugly. Nobody's going to like it' – it doesn't matter. You made a baby and it's beautiful, and it has a place in this world."
"It didn't feel like just my moment. It felt like a Filipino moment. Getting not one, not two, but three standing ovations was crazy! I'm so happy and I do hope it helps get this movie out in a big way in America and across the world," Paragas added.