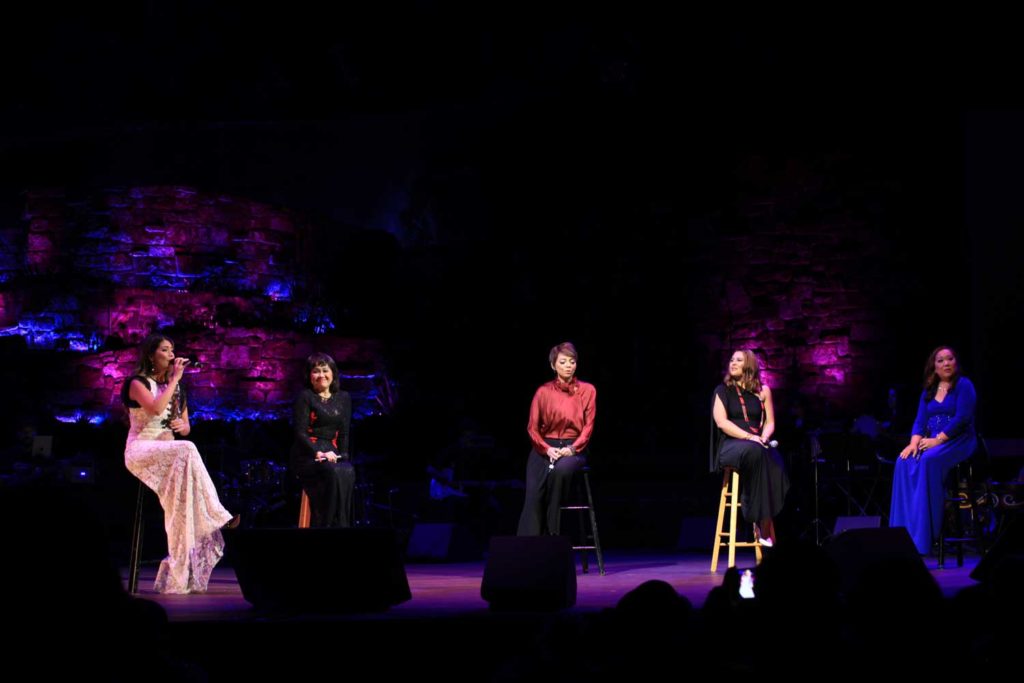 Serenata Filipina Ver. 2 unites iconic singers and songwriters
IT was a cool evening on Sunday, October 7, juxtaposed by the electric and fiery performances of the Filipino-American community's top artists, backed by a live eight-man band. The program was proudly all Original Pilipino Music (OPM), from rock, jazz to pop, including instrumentals by young protégés, who opened the show.
That evening, the audience was enthralled by jazz diva Louie Reyes who lit up the night with her vocal prowess, Odette Quesada who brought out nostalgic memories through her romantic melodies, and Geneva Cruz who reminded us of her strong background of hit records.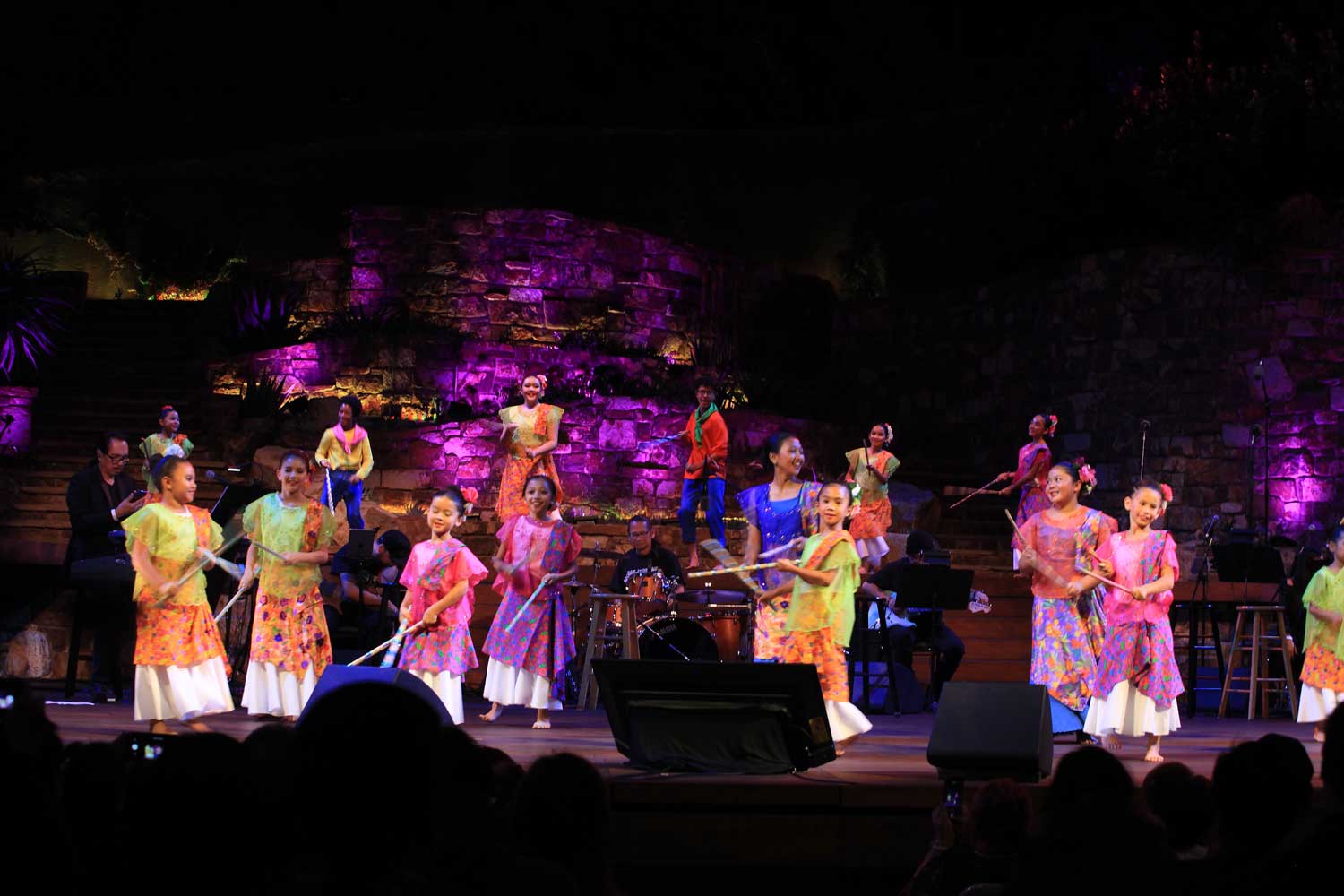 All went as planned by producer/arranger Annie Nepomuceno, who started the sunset hours with delightful and inspiring performances of the Los Angeles Young Ambassadors (LAYA) who was led by conductor Sheen Sanchez in "Chitchiritchit." From its membership, the members of the Enriquez family impressed the crowd with songs by Ryan Cayabyab: Mirielle Ann on violin performed "Nais Ko," and joined Neal Dan on cello for "Araw Gabi," ably accompanied by their elder sister Millicent on the keyboards.
The audience took note as Mirielle, an accomplished singer, joined G Tongi and LAYA in "Eskwelang Kwela," premiering Tagalog language teaching songs, a new project to be launched soon by Tongi and Nepomuceno.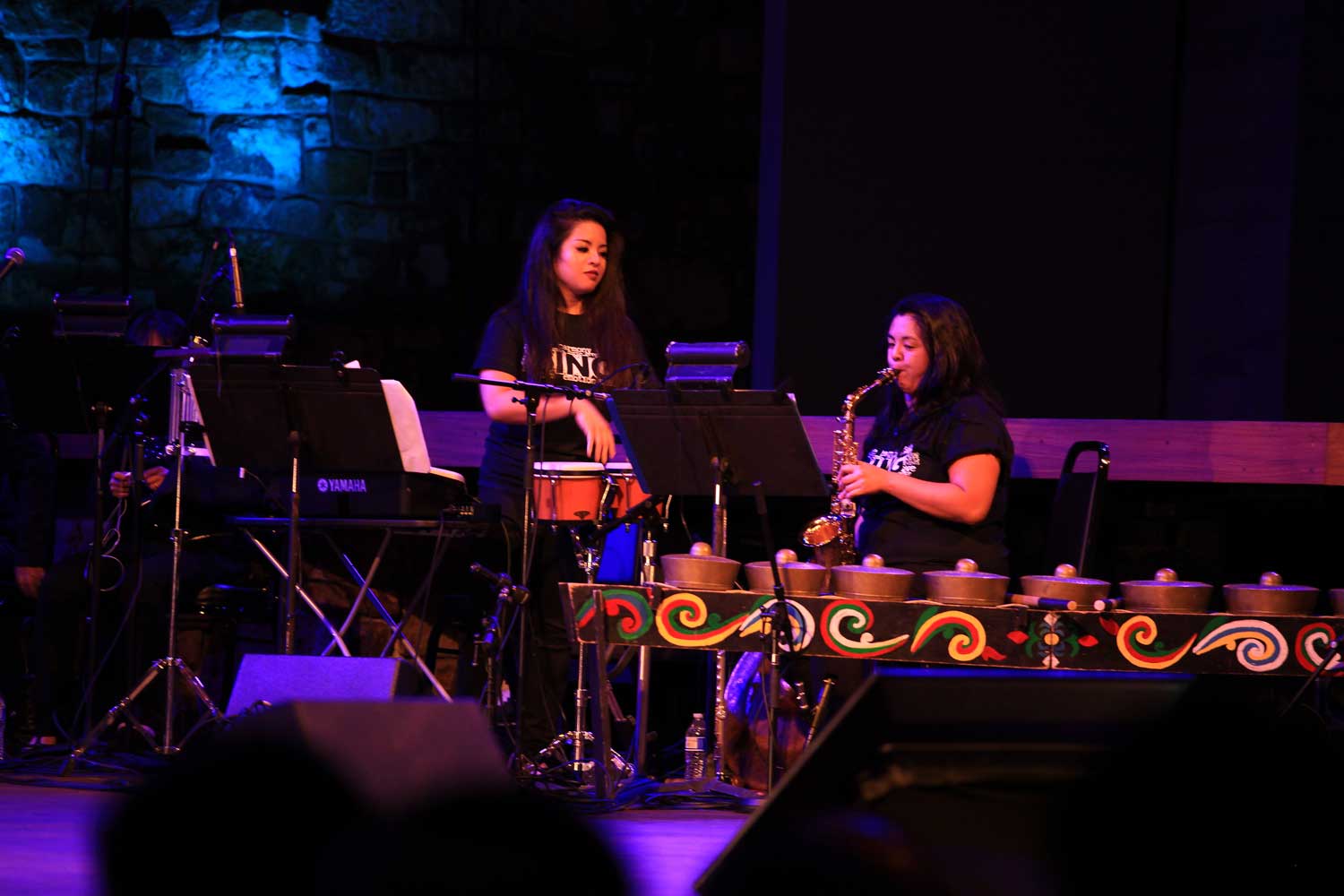 "Pamana" is the young batch of dancers from Kayamanan Ng Lahi, who followed with Sakuting and Tinikling dances, which the youngsters performed with glee. The opening acts proved that young Fil-Ams have the verve for cultural involvement, through music and the arts.
Local Fil-Am multi-instrumentalist Camille Ramirez took the lead on saxophone with Cayabyab's "Mamang Kutsero" which ushered in the high energy "Take My Lovin'" with Louie Reyes and Nepomuceno, penned by The CompanY's music director Moy Ortiz, which appears in Mr. Reyes' album. It was followed by the samba grooved "Out Of Words," written by Babsie Molina, the legendary session vocalist.
Unbeknownst to many, Ms. Reyes nurtured and managed the mega-group The CompanY, which has recorded an impressive 30 albums in its 30-year career. Reyes performs one of the group's first hits, "Now That I Have You," penned by Trina Belamide.
Geneva Cruz, the original singer of "Kailan" during her tenure with the group Smokey Mountain, sounded fresh and inspired, though the song was launched decades ago when Cruz was in her preteen years.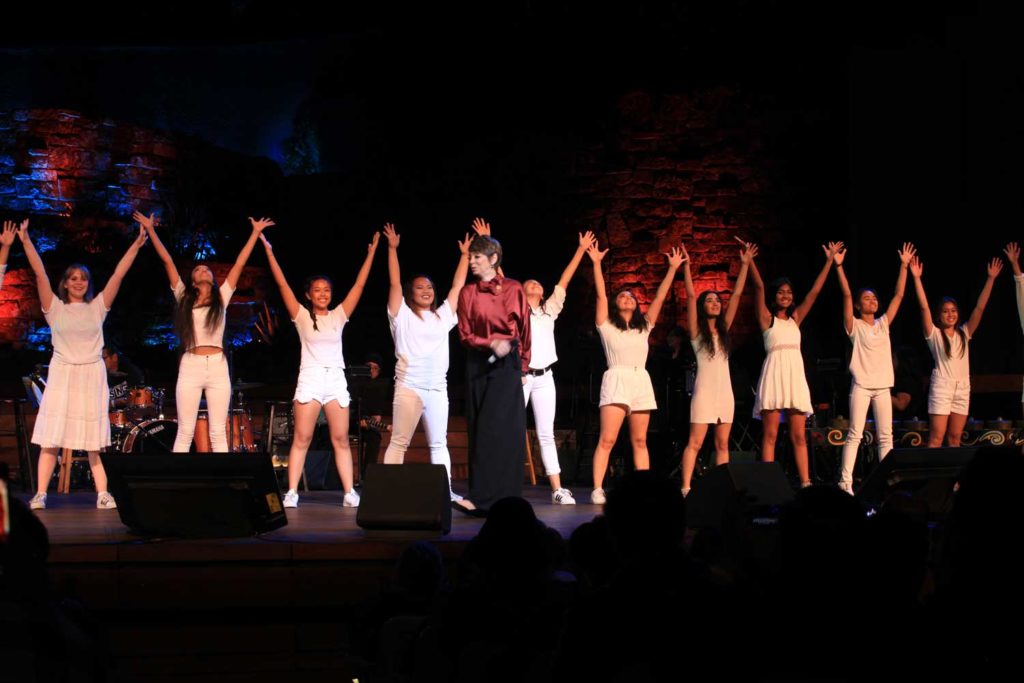 Shifting to stylized traditional outfits, Reyes in a Maria Clara, and Nepomuceno in a Maguindanao malong, the next section had ethnic touches, courtesy of Jojo Ramirez on agung and Camille Ramirez on kulintang. Nepomuceno delivered a rock fusion "Babae Ka," written by Ani Montano, and the ladies duetted on "Magbalik Ka Na, Mahal," in an exhibition of musical expertise.
Stripping down to basics, Reyes performed the Ernani Cuenco classic "Gaano Ko Ikaw Kamahal" with Music Director Lorrie Ilustre, who was flown in from Las Vegas to do this show.
Often mistook for a non-Filipino composition, "I Will Always Stay This Way" performed by Nepomuceno, and written by Boy Katindig, had its fans in the audience.
One of the highlights of the night was a "fireside chat" featuring all the five singers onstage, whose spontaneous and hilarious banter proved that these women, professionals and seasoned as they are, are also true to themselves. The conversation was unscripted, and the suite of songs was a tiny representation of Quesada's vast song catalog: "Friend of Mine," written by Quesada when she was 15 years old, " Give Me A Chance," her first recorded single, "To Love Again," her first movie theme, and "Don't Know What To Do." After Reyes sang "A Long Long Time Ago," Quesada commented that she never thought the jazz diva would ever get to sing any of her pop ballads. The evening would not be complete without  "Til I Met You," her MetroPop Grand Prize winning song.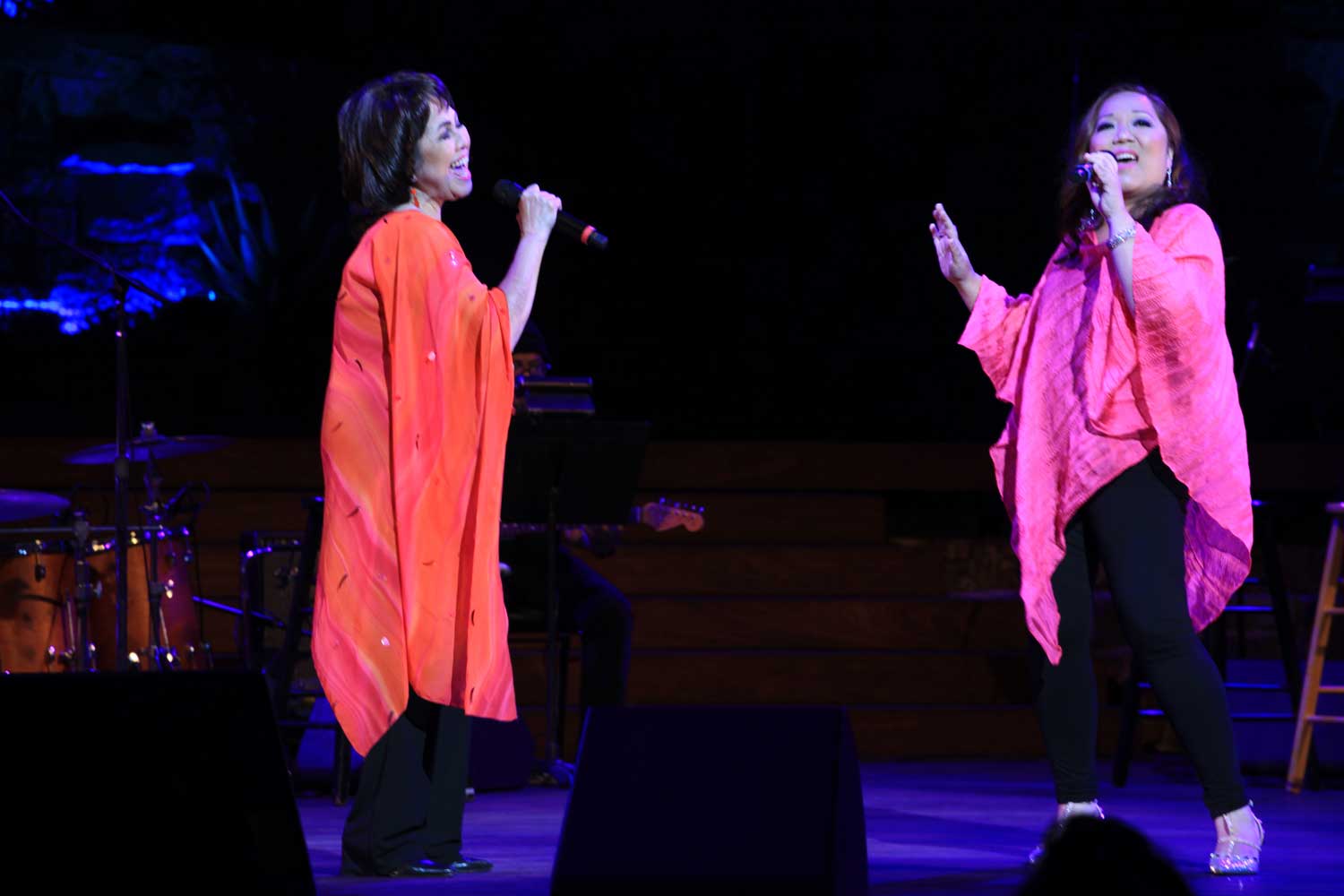 As the strains of "Growing Up," reminiscent of the "Bagets" movie the song was featured in, dancers Revolutionary Steps (RevSteps) began to emerge from the mountain backdrop of the Ford. The song ended with a twenty-strong chorus line doing the iconic dance move.
RevSteps energetic number to Missy Elliot and Black Eyed Peas music was choreographed by Louisa Tampi, who would sing in the next number. Nepomuceno (and Reyes as a matter of fact" are leading singing coaches and mentor artists. Tampi joined Nepomuceno in the powerful "Shine," another composition by Belamide.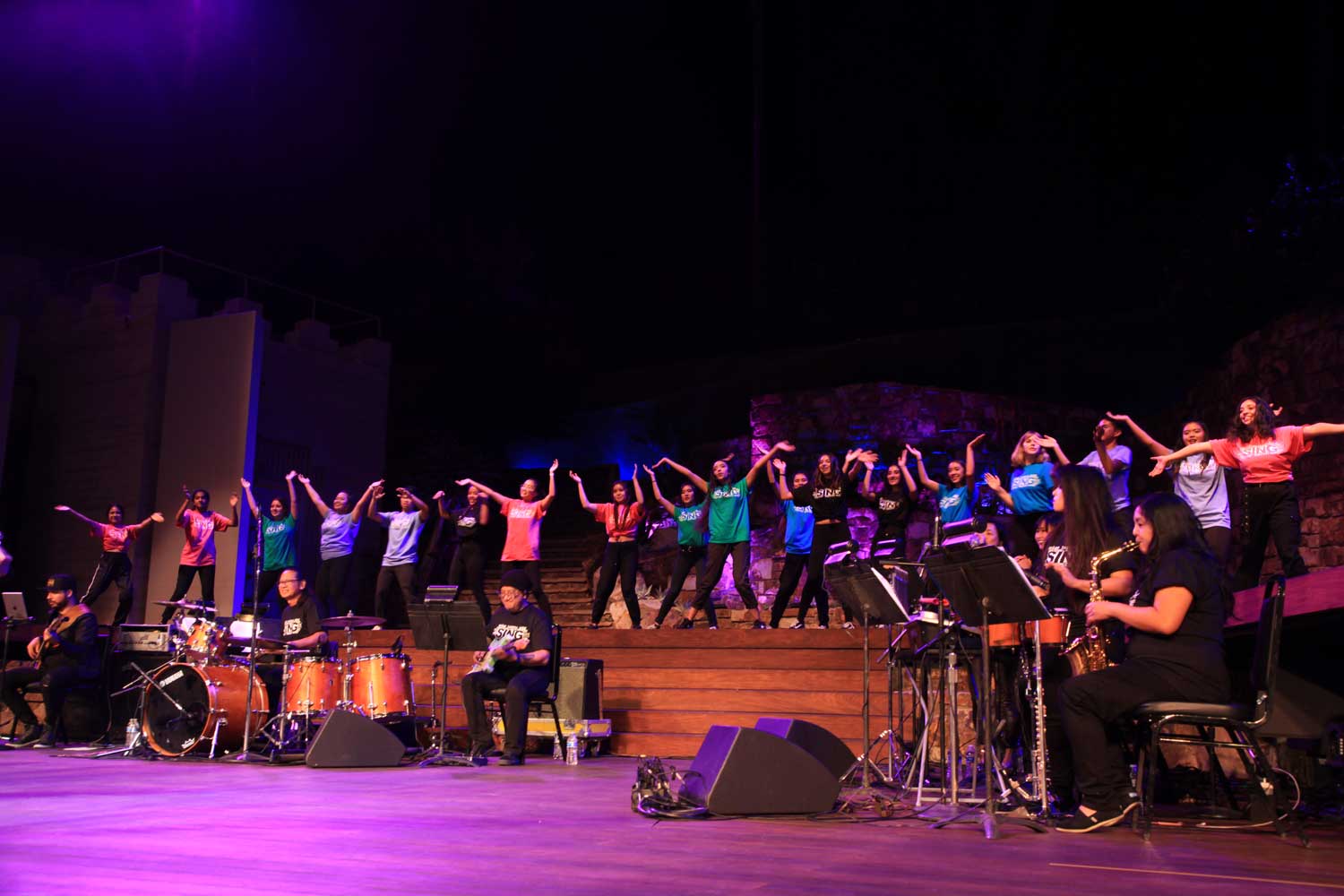 Preceding this was G Tongi, who coincidentally was a 13-year old when she took lessons with Nepomuceno, and is now mother to 13-year old Sakura, a blossoming musical theatre artist. They wowed the crowd with Cecile Azarcon's "Special Memory."
Cruz performed her hits "Pangarap Ka," "Ang Gaan ng Feeling," "Hindi Ko Kaya," and "Anak ng Pasig," while Nepomuceno sang songs from the 90's bands; After Image's "Next In Line, Side A's "Forevermore" and the Eraserheads' "With A Smile" and "Ang Huling El Bimbo."
A definite highlight of the night was Reyes rendition of "A Million Voices In Me" which Cayabyab especially composed for her, utilizing her jazz scatting proficiency.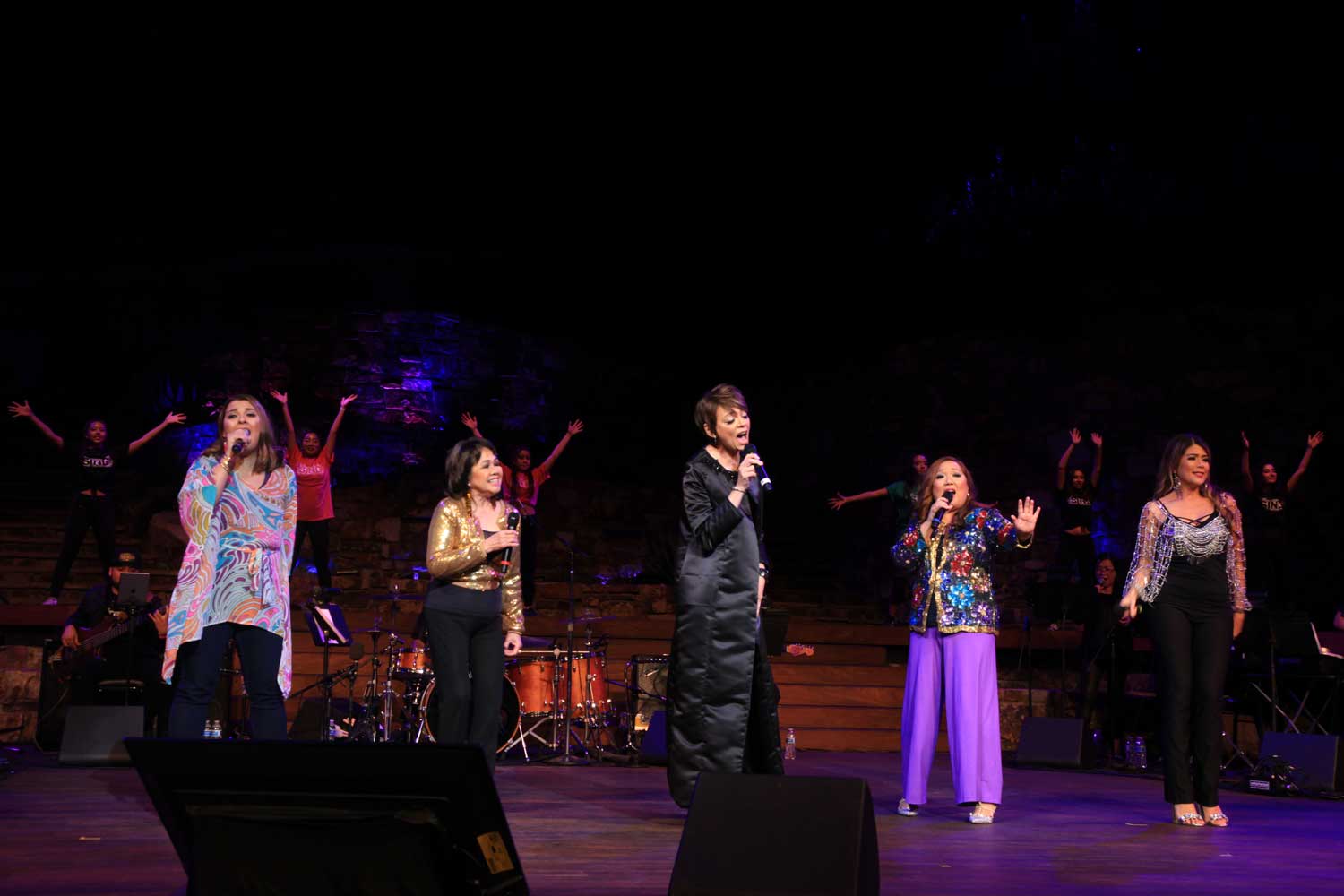 Hinting to the crowd that Quesada, Reyes and Nepomuceno will be taking on the music of the Philippines' most famous trio, the women harmonized in an "Apo Medley: Doo Bi Doo, Yakap Sa Dilim, When I Met You, Show Me a Smile, Salawikain, & Ewan." Ably adjusting to playing in a female key was Music Director Ilustre, who also happens to be the longtime Music Director of the Apo, as well.
A newer song by Quesada "Love Will Always Win" ushered in the finale, where a flashmob filled the stage and aisles of the Ford in a "Pinay Disco Medley" of which one of the selections, "Parang Langit" had its composer, Ray-An Fuentes, in the audience. He was a former member of the New Minstrels, as was Reyes, for whom he wrote the song for in the late 80's. The entire audience was roused to its feet in "Awitin Mo," as they followed the lead of the dancers.
The artists were styled and dressed by Kristine Amarillo, Fashion Designer and Pattern Maker who heads The Tale for Esther brand, made and handcrafted in Los Angeles. Glamming them up was celebrity makeup artist and beauty educator Maria Rondonuwu who had worked on the Golden Globes, the Oscars, and many more.
The night that ended on a high note, was streamlined and smooth, and run by an entire village. From Stage Manager Padsy Padre, Assistant Production Manager Joshua Simon, FOH Manager Maan Co, Assistant SM Jay Robleza to volunteers Dulce Febre, and official archivists Rick Gavino and Ding Carreon. There are backline suppliers, AV supplier Luigi Dizon, prompter Jack Campano and Stage Director Paolo Alcedo.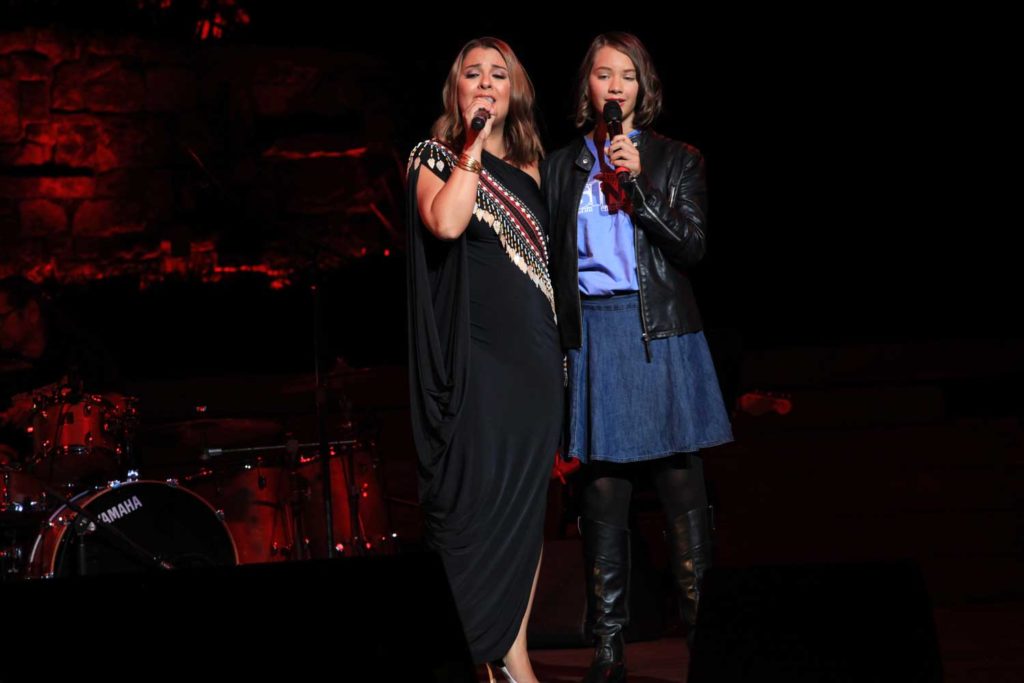 Making this celebration of women in OPM possible were sponsors present in the audience: Asian Journal's Roger and Cora Oriel, Henry Chen of Get Assured, Rosie Chua and Susie Fung of Arko Foods, Mendrei and Cecile Leelin, Shadouh Lopez of Reeves Immigration Law Group, Lem Balagot of LA Rose Café, Cynthia Lizan-Purnell of House of Grill and Ed Rame of Waling Waling Flowers. Support was also provided by TFC The Filipino Channel, Wealth Financial Life, Glenn Fernandez, Fiesta Fastfood, Good Teez, The Filipino American Chamber of Commerce of Greater Los Angeles (FACCGLA), The University of the Philippines Alumni Association of Greater Los Angeles, and Mosquera Multimedia.
This show was a season performance of the Ford Theatres, made possible by the Los Angeles County Arts Commission, supported by the Los Angeles County Board of Supervisors.