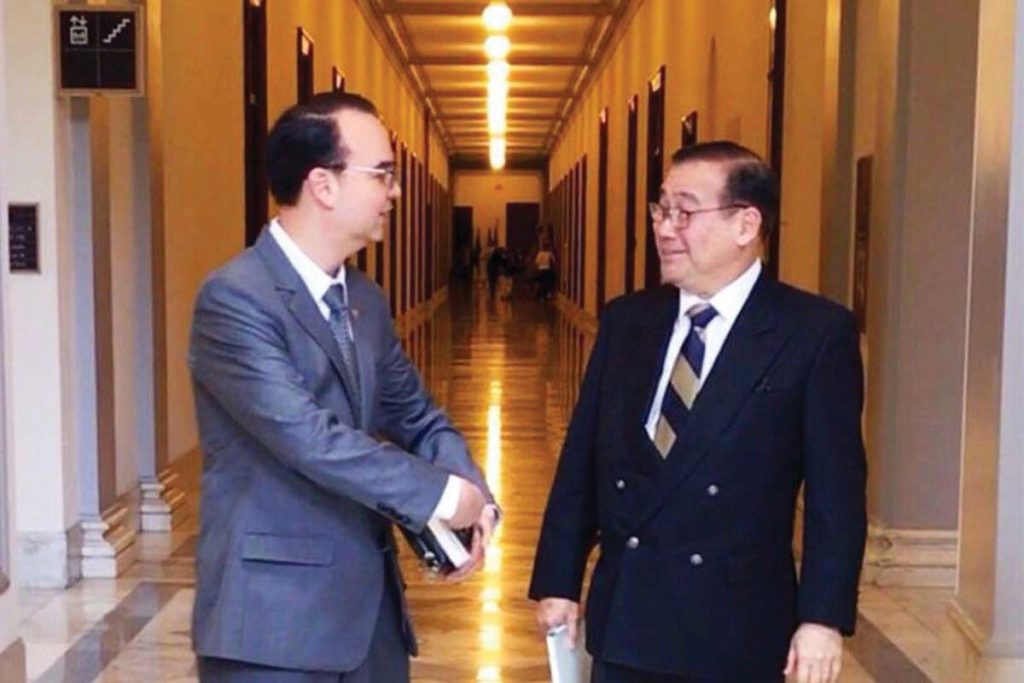 Teodoro "Teddy Boy" Locsin has accepted President Rodrigo Duterte's offer to become the next secretary of the Department of Foreign Affairs (DFA), replacing Alan Peter Cayetano.
Locsin in a tweet said, "I was asked I said yes; but love UN, the many friends & intellectual companions I made. But I didn't say no when asked as I didn't when he told me I was UN ambassador."
Duterte, in a press conference in Indonesia on Thursday, October 11, said he has chosen Locsin to replace Cayetano, who is expected to run for congressman of Taguig City in the 2019 elections. Cayetano is vying for the post currently held by his older sister, Rep. Pia Cayetano, who is running for Senate. 
"If my Tito Chito Ayala trusted him implicitly; how can I not. Still UN work is like sharpening a blade every day," Locsin added in his acceptance message. 
Locsin is currently the country's Permanent Representative to the United Nations, after being appointed by the president in 2016. 
According to him, the work of the DFA secretary would still include the UN.
"I will have a direct hand until the architecture of sovereign independence in all matters of state that my team started to erect is remitted. Talent that doesn't exist outside DFA will complete it," Locsin said.
Locsin's experience includes journalist and anchor, representative of Makati's 1st district from 2001 to 2010, and speechwriter and press secretary during President Corazon Aquino's term.