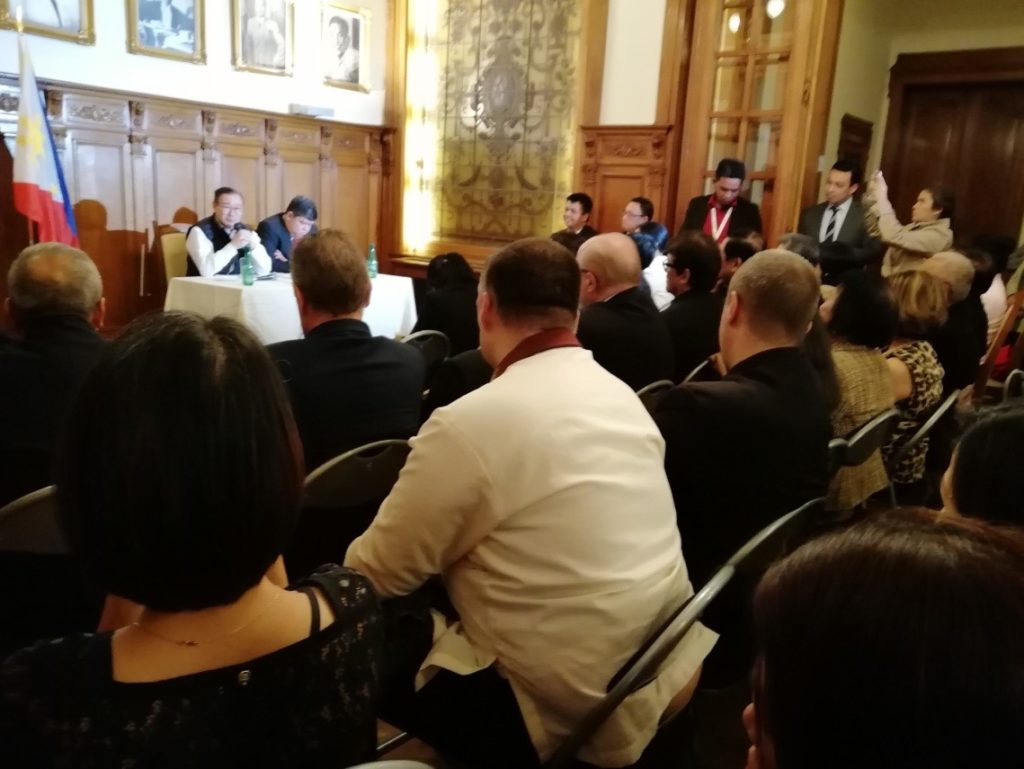 BRUSSELS 24 October 2018 —Newly-installed Foreign Affairs Secretary Teodoro L. Locsin Jr. met with members of the Filipino community in two separate events in Brussels on 19 and 20 October 2018, following his participation at the Asia-Europe Meeting (ASEM) Summit in the Belgian capital.
In the event organized by the Philippine Embassy in Brussels on 19 October 2018, which was his first interaction with the Filipino community abroad since assuming office, Secretary Locsin thanked those in attendance for their continued support for President Rodrigo Duterte and the country, urging them to be ambassadors of goodwill in representing the best qualities of the Philippines.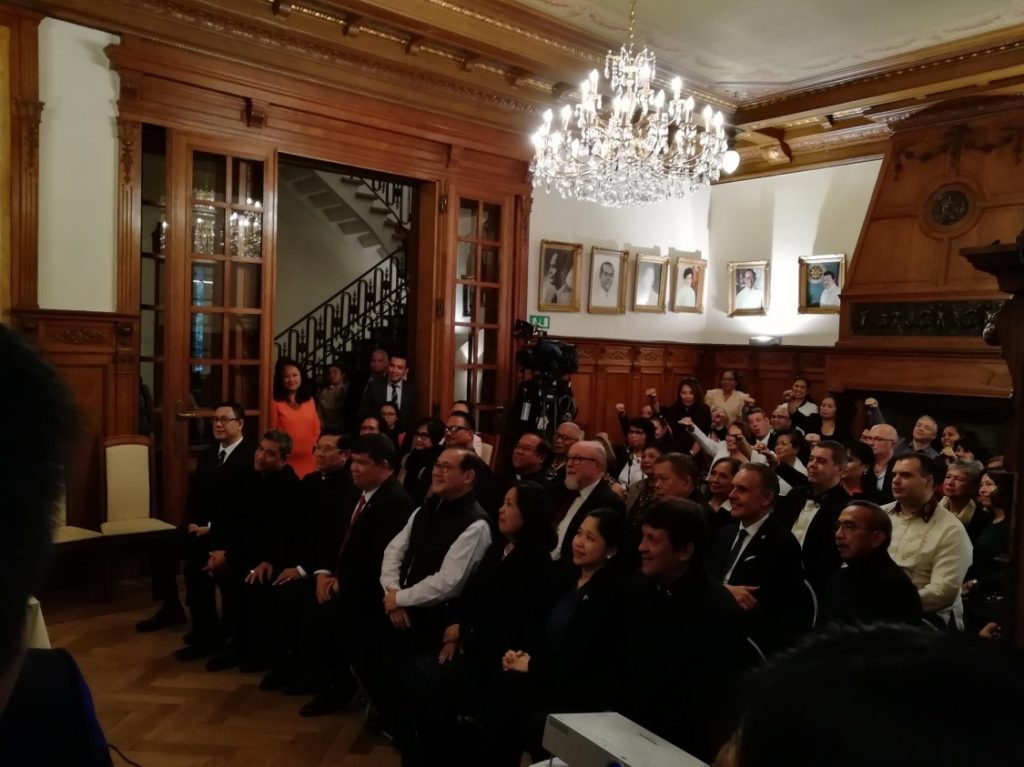 The Secretary also encouraged Belgian kababayans to reacquire their Filipino citizenship and exercise their right to suffrage through overseas voting, two laws that he authored during his time in Congress as a Representative of Makati. Secretary Locsin then fielded questions from community leaders on diverse issues such as energy, climate change, relief goods distribution, and inflation.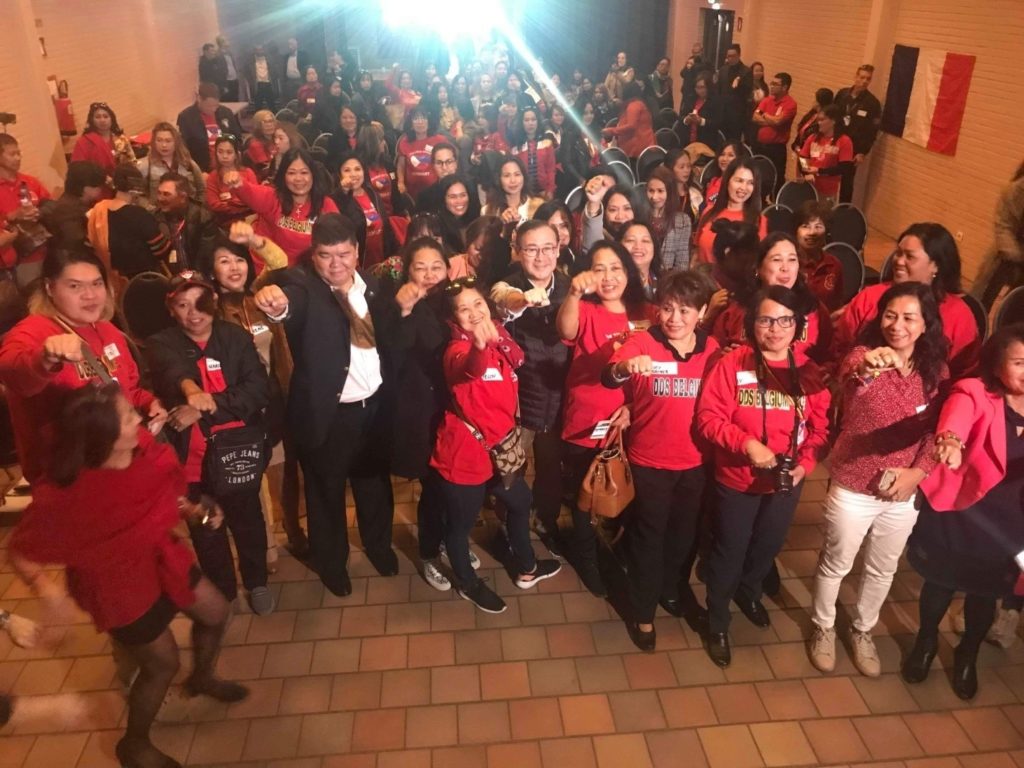 Secretary Locsin also attended the program of Duterte Supporters (DDS) Belgium on 20 October 2018, which also saw the participation of Filipinos from several countries in Europe, including Germany, Switzerland, Sweden, France, Italy, Spain, Luxembourg and the Netherlands. The Secretary had a lively discussion with the Filipino community regarding consular and community matters.
_
For more information, visit www.brusselspe.dfa.gov.ph or https://www.facebook.com/PHinBelgium.