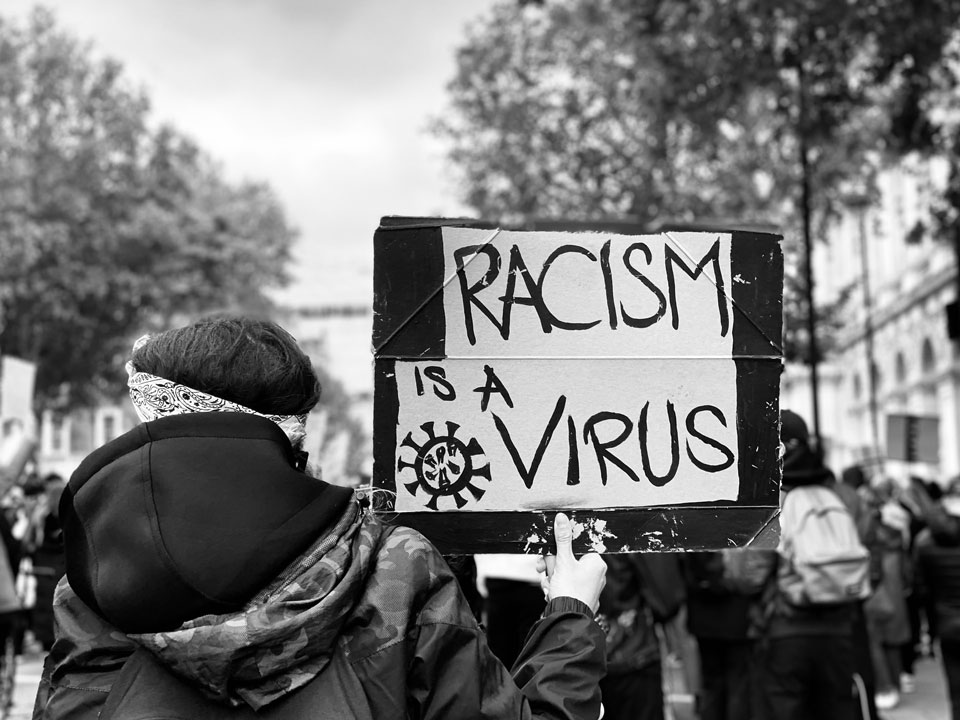 Orgs, leaders call on further investigations, pressure Newsom to enact solutions to protect AAPIs from hate incidents
OVER 800 incidents of anti-Asian hate, harassment, bullying and violence have been reported in California alone since March, marking a disturbing touchstone of the COVID-19 pandemic.
According to a new report by the Los Angeles-based Asian Pacific Policy and Planning Council (A3PCON) released on July 1 found that of the 832 reports in California, 81 incidents were reported assaults and 64 were potential civil rights violations.
A3PCON on March 18 established Stop AAPI Hate, an initiative to raise awareness of anti-Asian racism, urge lawmakers to support anti-racism proposals and legislation and to provide a space where victims can report any anti-Asian hate incidents, as previously reported by the Asian Journal.
Hate incidents in California, specifically, have attracted national attention after viral videos of non-Asian people berating and harassing Asians, using xenophobic and graphic language. It's also been widely accepted that the use of misnomers like "China virus" or "kung flu" — which have been used by prominent lawmakers and leaders like President Donald Trump — further fuel anti-Asian sentiments.
Coupled with racially-insensitive rhetoric, the president's immigration policies, like his recent suspension of foreign worker visas, keep alive the xenophobia that Asians in America face, according to Cynthia Choi, co-executive director for Chinese for Affirmative Action.
"Racist demagoguery matched with anti-immigrant policies have always been used to deny Asian Americans full social and political rights," Choi said in a press conference on July 1. "In California, we have to do more than condemn racist rhetoric. We must take bold action today to address attacks whether they happen in grocery stores, in the workplace, or in the schoolyard."
Donalene Ferrer, a Filipina nurse from Oceanside, California, said that on April 1, she — along with her 17-year-old daughter Charlie and 65-year-old mother — was walking her dogs when she was harassed by a white woman.
"This was like, you could say, early COVID or early mask requirement time but we all had our masks on and this car drives by and yells [at us], 'You started the corona!'" Ferrer, 41, recounted in the July 1 press conference.
Ferrer shared that she and her daughter were shocked, but she felt "discouraged" to keep walking so they decided to walk back to Ferrer's mother's house. But when they made it back, they saw that car — presumably parked in front of their own house nearby, according to Ferrer — and saw two males, one female, two young kids and a baby get out of the car.
The Filipina then felt motivated to "say something" to the family so she approached the family and said to them, "You know, I'm a nurse and my dad was in the military, he fought for this country. You really shouldn't be teaching your kids racism."
According to Ferrer, the man who yelled the obscenity looked downtrodden after hearing Ferrer and didn't want to stoke further aggression, but the woman, who was holding the baby, "kept egging it on," hurling vulgarities at Ferrer's teenage daughter.
"It's disheartening because they live literally three doors down from my mother's house and you could tell she was shaken by it," she shared. "I cried when the commander in chief, or whatever you want to call him, said 'China virus' and 'kung flu.' There's something definitely in the air, and I can't believe it happened to me, my daughter and my mom. I just shook my head and said this better not be something major."
California is home to 4.2 million people of Asian descent, making it the state with the largest Asian population. Filipinos have been among the most targeted groups according to videos, like the Filipina woman who was harassed in a park in Torrance while exercising and the slew of anti-Filipino harassment that has occurred in the Bay Area since the outset of the pandemic.
According to victims, these attacks stemmed from anti-Asian sentiments that arose after it was discovered that the COVID-19 virus originated from the city of Wuhan in the Hubei region of China. This has led to the fallacious association between the virus — which medical and public health experts stress is not racially-motivated — and the global Asian community.
Russell Jeung, chair and professor and professor of Asian American Studies at San Francisco State University, said in a statement that the incident in Torrance was "one example of hundreds."
"It's the tip of the iceberg of anti-Asian American hate and discrimination. Without government accountability, we risk COVID-related racism against Asian Americans becoming deeply entrenched, ultimately impacting the lives of millions of people in California and around the country."
Since April, Stop AAPI Hate has pushed the California government to adopt initiatives that hold these abusers and harassers accountable and to further investigate these incidents through a Racial Bias Strike Team.
But the California state budget, released on Friday, June 26, did not include funding for these initiatives, leaving "millions of Asian Americans in California in the dark about what accountability and action they can expect," A3PCON said in a statement.
"We have presented Governor Newsom with clear and effective tactics to combat discrimination and harassment of Asian Americans," A3PCON Executive Director Manjusha Kulkarni said following Newsom's oversight concerning the state budget. "Asian Americans need to see concrete actions and we're here to work with the state to ensure that we can live free from racial discrimination and enjoy equal rights and access." (Klarize Medenilla/AJPress)