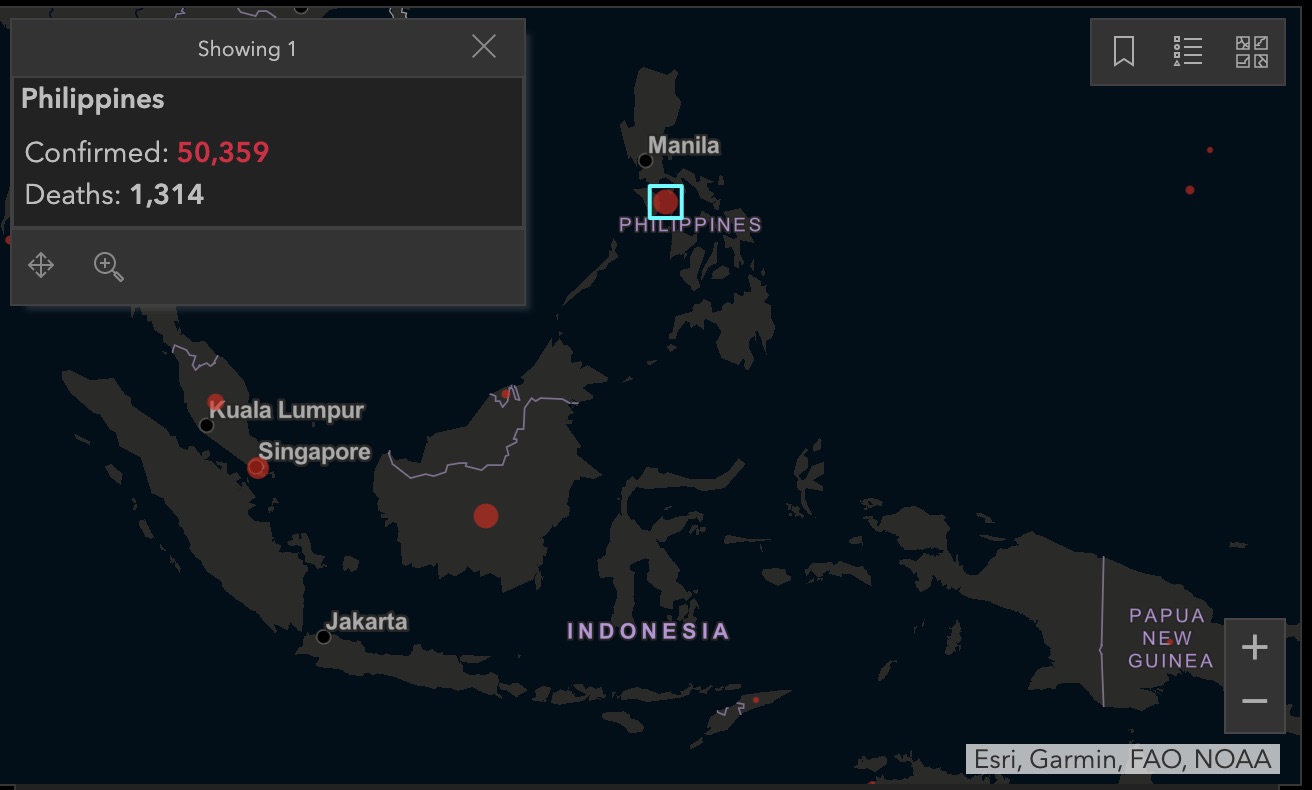 The Philippines trails behind Indonesia with the second-highest number of coronavirus cases in Southeast Asia.
The country's Department of Health recorded 2,099 new infections on Monday, June 6, bringing the official count of infections to 46,333, surpassing Singapore's 44,983.
Indonesia remained the top Southeast Asian country with the highest number of cases with 64,958 cases.
The DOH on Tuesday, July 7, reported 1,540 additional COVID-19 cases, which further raises the total number of infected individuals in the Philippines to 47,873.
Of the number, 993 were "fresh" as they were only detected in the last three days. The remaining 547 cases, on the other hand, were part of the agency's backlog.
The country's death toll was also raised 1,309 after the DOH announced six new fatalities.
Meanwhile, 201 individuals recovered from the disease, which brought the recovery count to 12,386.
According to DOH Undersecretary Maria Rosario Vergeire, the spike in the Philippines' COVID-19 cases is happening due to the relaxed community quarantine measures.
"[We are experiencing] an increase in the number of positive cases due to the increase in testing and because there's community transmission because of the lack of implementation of minimum health standard. The increase has been gradual and our health system is able to cope with the increasing number of cases," she said Tuesday.
On Sunday, the country logged its biggest one-day hike in COVID-19 infections after the DOH announced 2,434 new cases.
The DOH called for all establishments to "implement the minimum health standards in their premises and immediately report clustering of confirmed cases in their respective workplaces."
Authorities likewise encouraged the public to continue practicing general preventive measures like wearing masks, proper handwashing, physical distancing, and avoiding non-essential travel outside their homes to avoid the further spread of the virus.