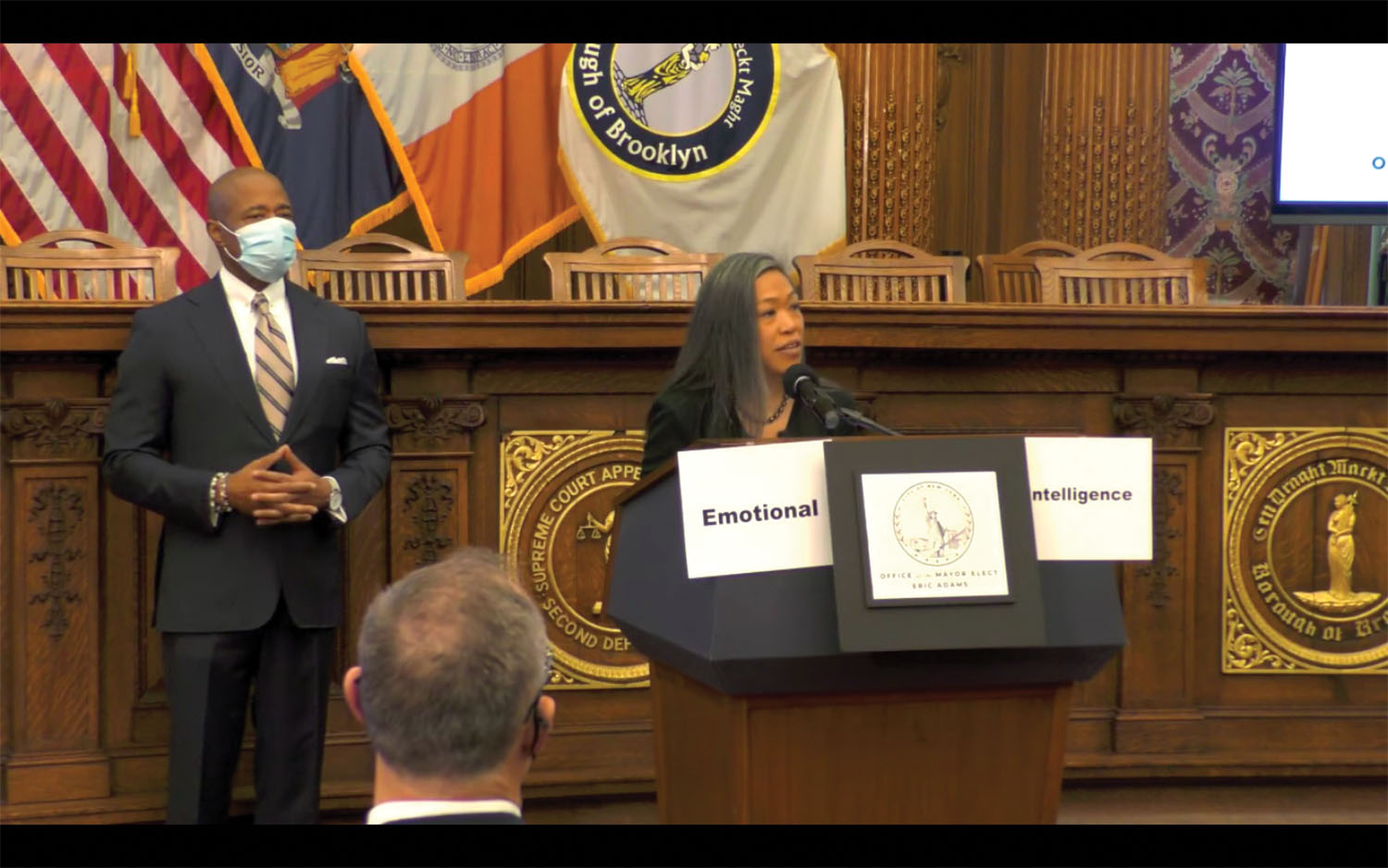 MARIA Torres-Springer, a Filipino American career city official and most recently the vice president for U.S. programs at the Ford Foundation, has bared her plans to accelerate New York City's economic recovery as the deputy mayor for Economic and Workforce Development.
Torres-Springer, along with Meera Joshi were among six deputies appointed by Mayor Eric Adams last week. They are the first deputy mayors of Asian descent.
"This is an appointment that I accept with humility, with an overflowing love for our great city, and really incredible pride that I get to stand here in the company of trailblazing women," Torres-Springer said. "That I am standing here today, however, is a testament to the promise that this great city represents: the promise that regardless of where your life story began, you can dream here you have a home here, you can make a difference here."
She previously served in the de Blasio administration as commissioner of the Department of Housing Preservation and Development, president and CEO of the Economic Development Corp., and commissioner of the Department of Small Business Services.
At the news conference after the announcement, she described her upbringing as the child of Filipino immigrants. She paid tribute to her parents Manny and Elsa who immigrated from the Philippines a year before Maria was born.
"They worked multiple jobs, yet struggled to make ends meet. We relied on Section 8 vouchers, food stamps throughout most of my childhood," she shared. "My life follows the classic beats of the American immigrant story."
"It is the story of many New Yorkers, and as a city of immigrants, we all carry echoes of the choices that led our families to leave their homes and strike out for a better future," Torres-Springer added. "My ancestors, like many of yours, were strivers and survivors, generation after generation, and so I stand here today because of their strength and resilience."
Torres-Springer said she is ready to face the challenges as she acknowledged the difficult conditions they are inheriting: from high unemployment small businesses at the brink of collapse, and labor shortages in key sectors.
"But we are also inheriting incredible strengths, a diverse economy, a resilient workforce and enduring spirit of entrepreneurship, a growing population, and the partnership from so many sectors across the city," she said.
She said she is looking forward to helping accelerate the city's economic recovery under Adams' leadership.
"We'll do that by jumpstarting small businesses connecting New Yorkers to family-sustaining jobs into ensuring that our diverse neighborhoods are indeed flourishing. And that goal is singular," she said. "It's to drive an economic recovery that will make our city more equitable, more prosperous, and more resilient. And I really believe we can do that."
Aside from Torres-Springer, Mayor Adams also named outgoing Brooklyn Borough president Lorraine Grillo as first deputy mayor, Meera Joshi for operations, Anne Williams-Isom for health and human services, and Sheen Wright for strategic initiatives.
Torres-Springer also acknowledged her family including her husband, Jamie Torres-Springer, president of the Metropolitan Transportation Authority's construction and development division, and daughters Lea and Amalia.