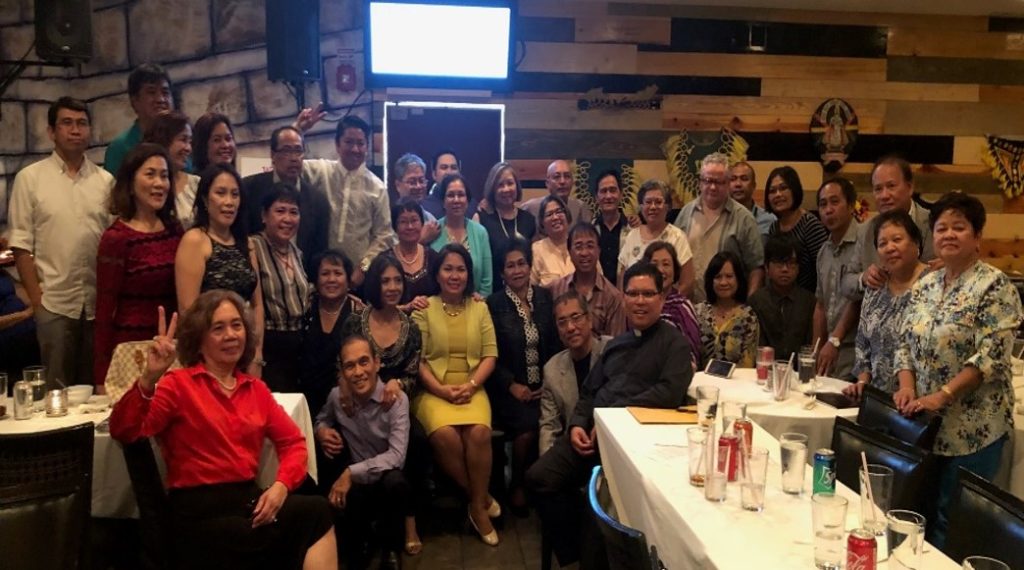 CHICAGO 04 October 2018 – The Aklanons of Illinois hosted a welcome dinner in honor of Consul General in Chicago Gina A. Jamoralin and her family at the "Kusina De Manila" in Des Plaines, Illinois on 15 September 2018.Consul General Jamoralin thanked the community for their hospitality and fellowship in organizing an event that brings together the best among the people of Aklan.
She narrated growing up in the town of Banga and finishing highschool in Kalibo, the provincial capital, and eventually pursuing a career as Philippine diplomat.
Apart from the world-famous Boracay beach in Malay, Aklan, Consul General remarked that the province is also known for the pina industry (pineapple fiber) and the Ati-AtihanFestival in Kalibo which Aklan celebrates every third Sunday of January every year.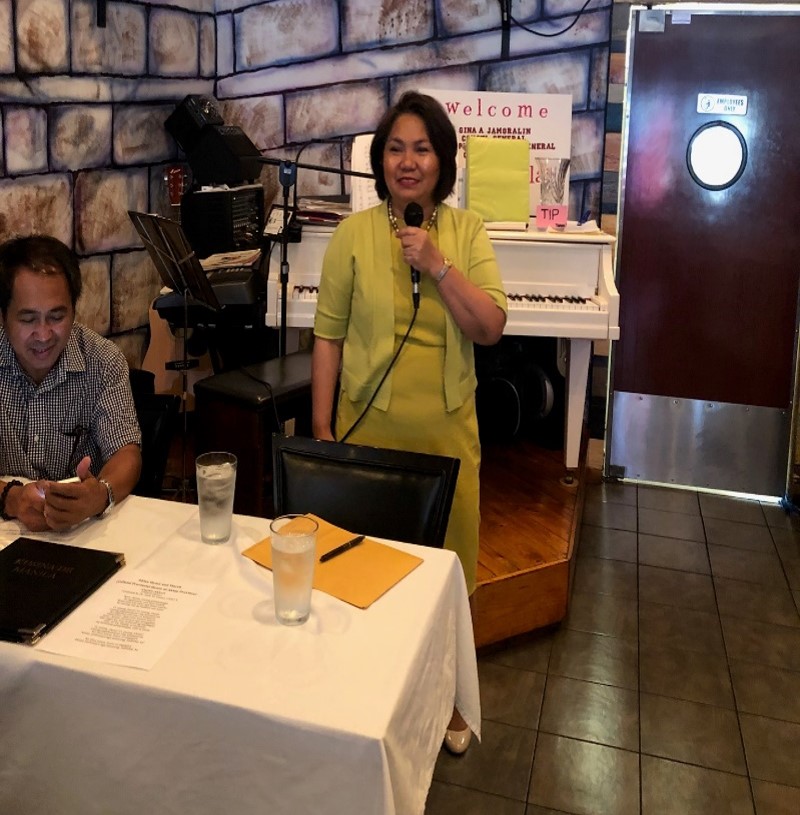 Consul General Jamoralin encouraged the Aklanons to reach out to other Aklanons in other United States Midwest states and to actively participate in various Filipino-American Community events in Illinois and in projects organized by the Consulate General.
She also invited them to the upcoming activities and events commemorating the Fil-AM History Month (FAHM) in October 2018.
The welcome event was coordinated by Nenette Macahilig-Solver, Ted Yapdiangco, Babyling Legaspi-O'Toole and other Aklanons.
–
For more information, visit www.chicagopcg.dfa.gov.ph, www.chicagopcg.com or https://www.facebook.com/PHinChicago.