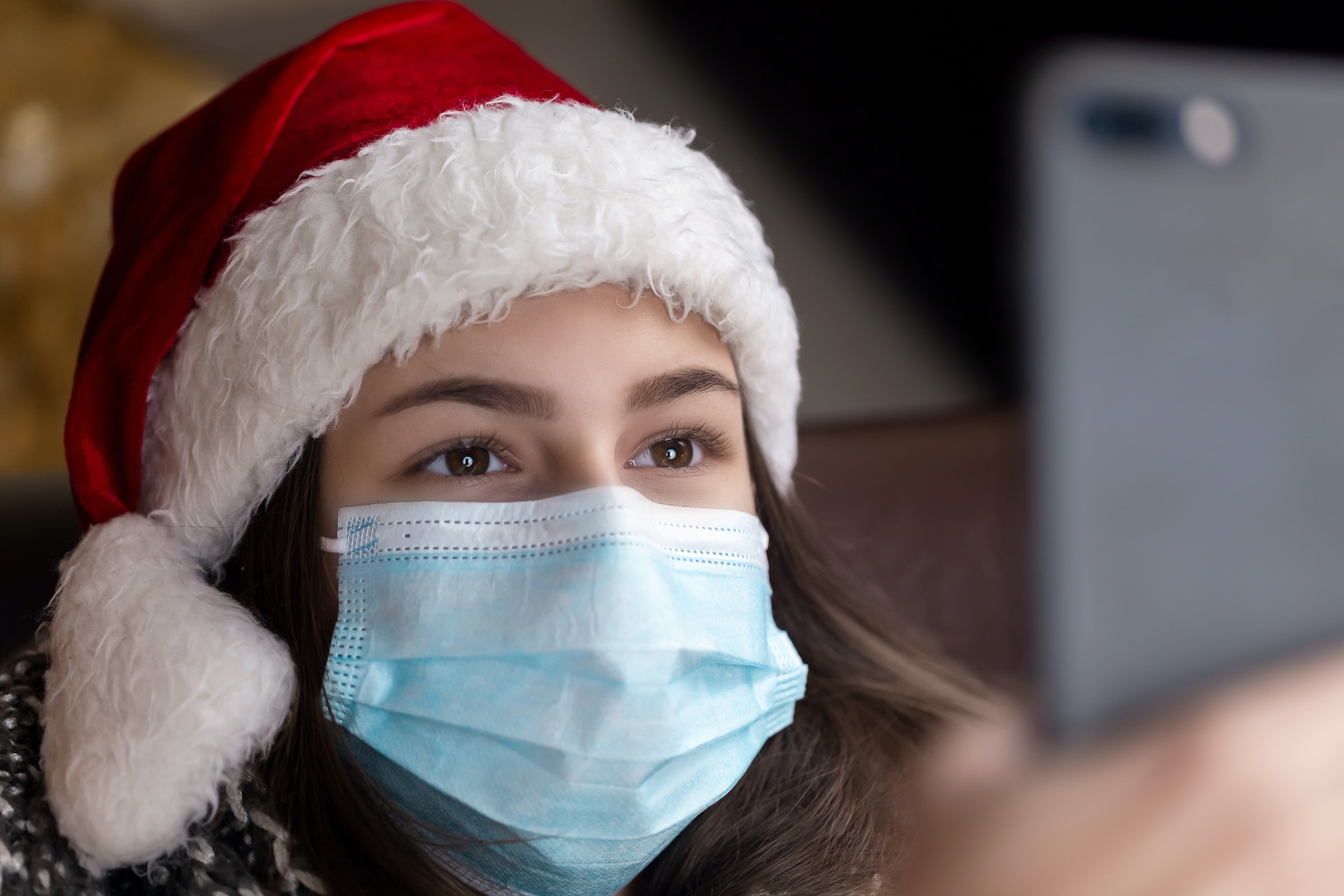 IT'S no doubt that the upcoming Christmas and New Year celebration is the most highly anticipated holiday season in recent history.
The coronavirus pandemic upended the last holiday season, which largely consisted of Zoom parties, limited in-person gatherings, and generally truncated celebrations governed by the safety protocols at the time. But amid the beginnings of a winter spike, those same individuals and families find themselves in similar positions.
COVID-19 cases are up globally and the delta and omicron variants continue to increase worry over the festive season. The U.S. is experiencing a nationwide increase in cases, and states like California are acting quickly to avoid a replay of the last winter surge.
As the Asian Journal previously reported, California once again issued a travel advisory and a mask mandate to help mitigate the spread as families and friends flock to one another for holiday gatherings.
But Dr. Mark Ghaly, secretary of the California Health and Human Services agency, stressed the importance of receiving the COVID-19 vaccine as well as a booster shot, which has proven to stifle the severe effects of the virus.
"Getting a vaccine that's safe and effective and free is pretty simple in the relative scheme of things to avoid the potential of getting significantly sick and potentially losing your livelihood: the livelihood that your family depends on," Ghaly told ethnic media reporters on Tuesday, Dec. 14.
As of this week, 61 million doses of the COVID vaccine have been administered and 85% of Californians are fully vaccinated. Additionally, the state has administered 6 million booster shots, which translates to a little under a quarter of those who are fully vaccinated (26.3 million Californians, as of Friday, Dec. 17).
"[Booster shots] boost up your immunity," Ghaly explained. "The first two doses give quite a bit protection, but then that third dose is like a super dose. It really jumpers up your level of immunity so when you get exposed to delta or omicron, that booster will protect a little bit more around that variant."
Vaccine hesitancy continues to be a hindrance for Californians, and Ghaly recognizes that. But he said that those who are slow to act may see the pitfalls of those decisions, saying, "I will tell you that I've met many people who regret not being vaccinated in a timely way, but I have yet to meet anyone who regrets getting vaccinated. The sense of safety and security is real."
Ghaly noted that the state is currently ramping up efforts to close the equity gap in vaccinations, placing more focus on encouraging communities of color and communities with limited English proficiency to get vaccinated and/or get their boosters.
He said, "COVID has always been a global challenge. Getting more citizens around the world vaccinated is going to help us reduce the likelihood of a variant popping up again in the future."
Individuals who are unvaccinated are 12 times more likely to be hospitalized and 13 times more likely to die from Covid, Ghaly said, noting that getting vaccinated is "an enormous insurance policy as we move around our communities and with our families during the holidays."
Ghaly also weighed in on the recently reissued mask mandate, which will largely affect counties that didn't already have a mask requirement for indoor public places. But it will also help further protect those in counties like Los Angeles, which reported 27 new deaths, 772 total hospitalizations, and 3,360 overall new coronavirus cases (including 8 omicron cases) on Friday.
"We know that there's going to be a lot of resistance and even some non-compliance with masking requirements and other guidelines, and I understand that people are tired and fed up and feel like it's a personal choice," Ghaly said.
He added, "But I will tell you that this is not just about one individual. This is about communities. This is about preserving the capacity of hospitals to support people. We know this is not going to be perfect, but we encourage those who heed the messages to pay attention to what we're saying, and what we're saying is this is a critical time."
The state advises travelers to follow federal travel guidelines laid out by the Centers for Disease Control and Prevention (CDC). People who test positive or develop symptoms associated with the coronavirus are advised to isolate and practice the safety protocols: stay home except when receiving medical care, wear a mask at all times, and wash hands often. (Klarize Medenilla/AJPress)