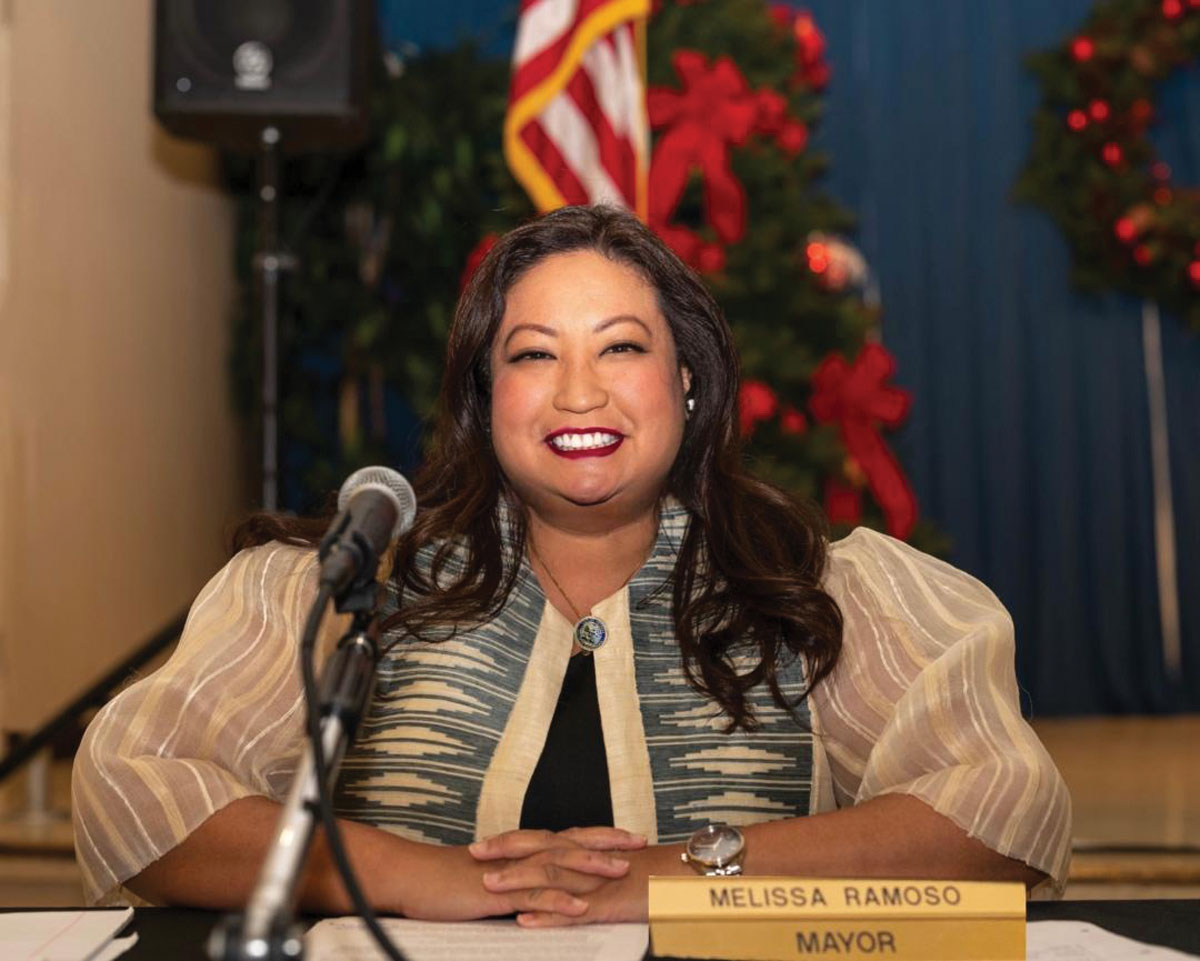 THE city of Artesia, California now has its first Filipina American mayor.
Melissa Ramoso ascended to the top post after the city council's appointment during its meeting on Monday, December 13.
Ramoso, a Fil-Am community leader working in state government, previously served as mayor pro tem.
"It is incredible to think that there were people who didn't want me to accept the nomination today and suppress my rising into this role," Ramoso said in her speech on Monday. "To withhold my rising, is a belittlement to my parents because my greatest achievement is living up to their legacy. And in these positions of power, I am constantly reminded how hard it is for a female to constantly justify herself and be looked upon to for assistance."
Ramoso added, "Those who may have thought otherwise of me, I tell them this – Power is not held within a title; it is how one can effect positive change."
Artesia — a city in southeast Los Angeles County neighboring Cerritos and Norwalk — has a population of 16,758, according to the U.S. Census Bureau's 2019 American Community Survey. About 17.9% of the population is of Filipino descent.
Ramoso, who has served in the city council since December 2018, shared highlights of her term, including pushing for an eviction moratorium and mental health services during the height of the pandemic in 2020 and proposing an anti-AAPI hate resolution.
"Artesia is home…Our residents care so much about our city and I want to ensure they have the best quality of life I can help offer. Ensuring their health and safety is of utmost importance and is the least that I can do for a city that has given so much to me," Ramoso told the Asian Journal.
Born in neighboring Downey, Ramoso has long been a local to the area and received her education from the ABC Unified School District's Richard Gahr High School before going to the University of California, Irvine for her undergrad.
She currently works as the district director for state Assemblymember Al Muratsuchi, who represents California's 66th Assembly District, and has been active in pushing for Fil-Am representation in politics.
In addition to being the first Filipina in the role, Ramoso is also the first Asian American and Pacific Islander (AAPI) woman and millennial to lead the city.
"I want others to be the 'next.' I am helping pave the way for others and I hope the position I am in can empower other women to rise too. This moment is for them and the other women who couldn't be," Ramoso told the Asian Journal. 
For her upcoming mayoral term in 2022, she laid out her priorities, which include ongoing pandemic relief and ensuring the safety of Artesia residents.
"I have so much more to give and show. I can't wait to lead the city, and the best is truly yet to come," she said. "I believe in you and this great little but mighty city of Artesia."