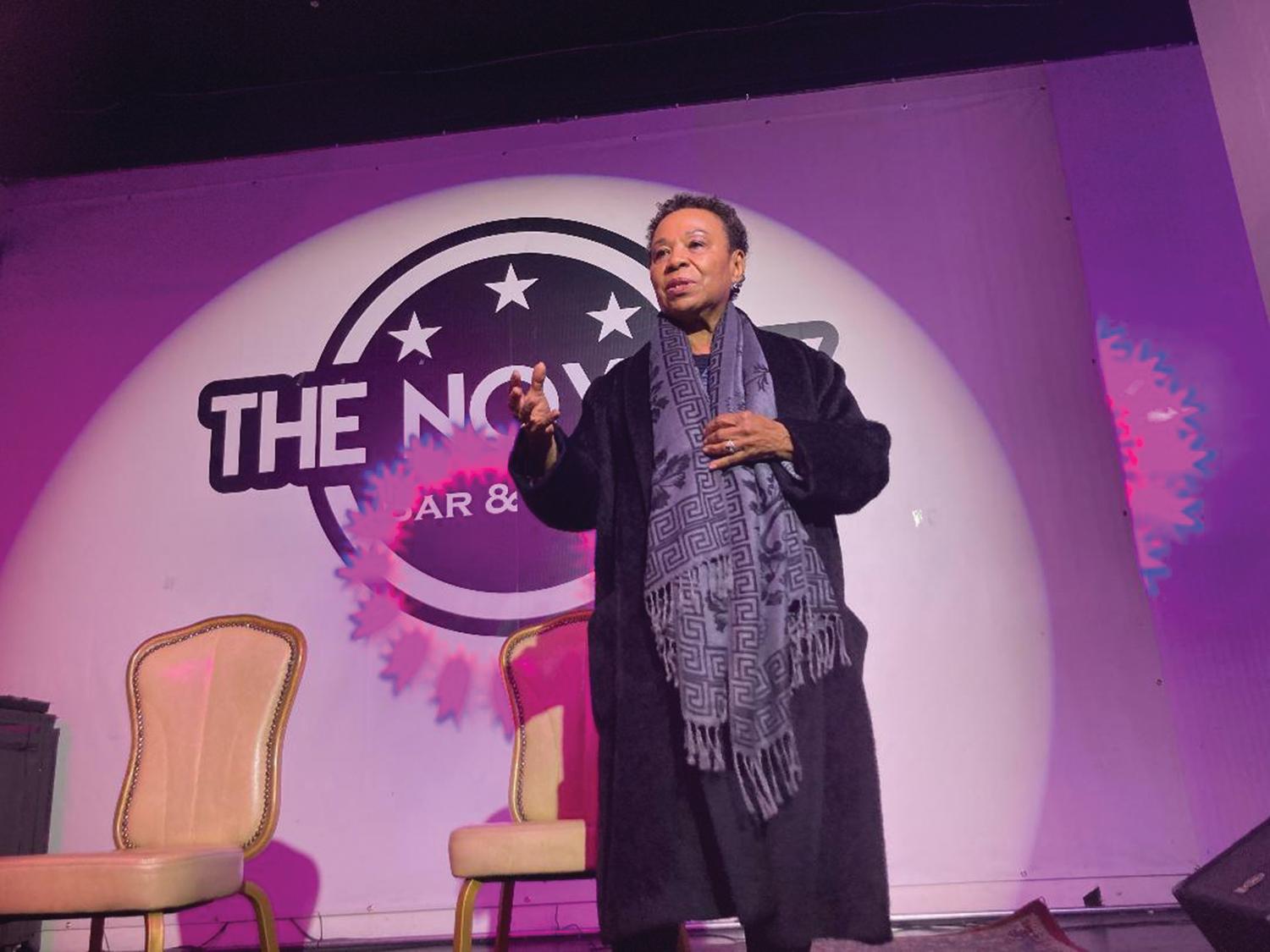 WHEN United States Rep. Barbara Lee (D-Oakland) announced her bid to take over Dianne Feinstein's seat in the U.S. Senate, many wondered if her age would be an asset or hindrance.
Lee is 76 years old and boasts a 12-term legislative career in the U.S. House of Representatives. But given longstanding concerns over the 89-year-old Feinstein's age — and the threat of the young GOP uprising against the aging Democratic Establishment — many Democratic voters have raised concerns over who should take over Feinstein's seat.
But regarding the vigorous and progressive Lee, any age concern almost becomes a non-issue.
"For those who say my time has passed, well, when does making change go out of style?" Lee asks in the campaign announcement video released on Tuesday, Feb. 21.
Among the first of many community meetings, Lee met with the Asian American and Pacific Islander community (AAPI) in Los Angeles on Thursday, Feb. 23 to discuss her legislative history, mobilizing young voters, the issues most pressing to Californians, and the heart of her progressive credo.
"A progressive, like Barbara Lee, is not just going to put Band-Aids on solutions," Lee told the Asian Journal at the community gathering hosted at The Noypitz in Little Tokyo. "You gotta deal with systemic change. You gotta shake things up and change the rules of the game because the rules, oftentimes, were barriers for marginalized people."
As a member of Congress, Lee said that the issues top of mind for her include housing the unsheltered, equitable education, affordable childcare, affordable health care, global peace and security, eliminating poverty, and holding corporate polluters accountable.
But as someone with more progressive values, she said she wants to take it further and challenge the conventions and systems that historically shut people out. As a Washington mainstay, Lee said her career was always about reconfiguring power structures.
"I know that people aren't that concerned with labels, but it's the context of what I've been working on. I've challenged the systems: corporate systems and systems of funding that are inadequate and discriminatory — systems and structures that have to be dismantled and disrupted so that you can let people in," Lee shared.
Born in El Paso, Texas but raised in California, Lee's mission to systemic change began when she was a cheerleader at San Fernando High School in Pacoima. After facing barriers that hindered Black girls to join the school's cheerleading squad, Lee successfully worked with the local NAACP group to integrate the team, making recruitment equitable for people of color.
By the time Lee was 20 years old, she was a single mother living on public assistance and earned a Master of Social Work from UC Berkeley — all while founding a community organization that provides mental health resources for the East Bay. She then went on to become and intern and then chief of staff to Congressman Ron Dellums, and in 1990, she was elected to California's State Assembly.
Since 1998, Lee has served California in the House of Representatives, overseeing the now-12th district that covers Oakland and most of the northern part of Alameda County.
In the early 2000s, the congresswoman made waves by being the only member of Congress to vote against then-President George W. Bush's authorization to use military force following 9/11, calling it "a blank check" to exercise "overly broad powers" that disregard the "nation's long-term foreign policy, economic, and national security interests, and without a time limit."
As a congresswoman, Lee has always voted to cut the skyrocketing national defense budget, a "way excessive $840 billion," she told the Asian Journal.
"Every year I vote against that, so I've offered amendments to cut it by 10%," Lee explained. "And I've been doing that because I think it's obscene. We need the resources for schools."
Amid Republicans currently eyeing a $25 billion cut to the U.S. Department of Education, Lee called on Democrats to mobilize and work to divert defense funds back into public schools, but she knows it's an uphill battle.
"We couldn't even get Democrats to vote for that. Defense contractors are smart because they cite their businesses in members' districts where they've created jobs," she said. "But it's the military-industrial complex, so people have to start calling on Democrats to say cut that budget. It's excessive and we're never going to be able to make education equal for Black, brown, and poor children until we deal with where the real resources are — and that's defense."
In addition to her staunchly anti-war views, Lee was known across Washington as a trailblazer on several progressive concerns before they became mainstream among Democrats, including LGBTQ+ equality, women's rights, reproductive rights, and eliminating poverty.
Lee's announcement comes after other notable Democrats — Reps Adam Schiff (D-Los Angeles) and Katie Porter (D-Orange County) — announced their campaigns to take over Feinstein's seat. If elected, Lee would be the third Black woman elected to the U.S. Senate, after Carolyn Mosely Brown and Kamala Harris.
Each candidate is politically formidable in their own right; but, it's Lee's background, progressive ideals, and track record that give her a specific edge.
In her conversation with the Asian Journal, Lee said that her campaign represents the California she's seen, not just her long political career, but since she was a child: a state that celebrates its diversity and can overcome seemingly immovable bigotry and tragedy.
"It's about hope and optimism, and I'm continuing to talk to people about being empowered and engaged, because so many people, after COVID and all the MAGA stuff, feel despondent. They feel down but they can make a difference," Lee said.
She continued, "I want to encourage people not to give up because as a Black woman, can you imagine what would have happened? If you can get people to really believe and know that they have a voice, they, too, can work to make this country better." (Klarize Medenilla/AJPress)