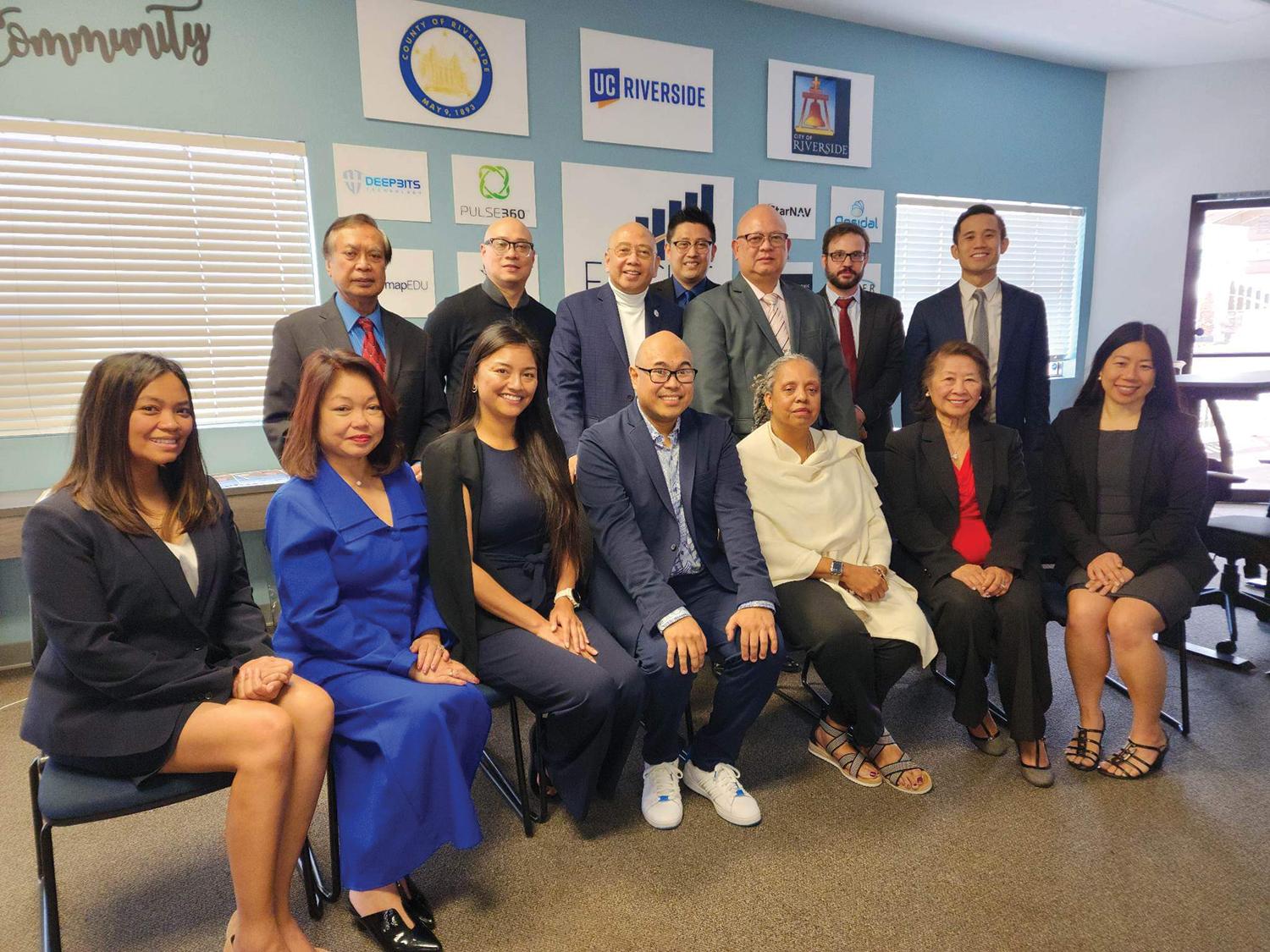 FACCTC Strategic Planning Workshop. As a forward-looking and pro-active Chamber of Commerce in  metro Los Angeles, the Filipino-American Chamber of Commerce Tri-County (San Bernardino, Riverside and Los Angeles counties), recently conducted a strategic planning workshop among its officers and board members in the City of Riverside.
Led by facilitator Dennis Heruela, subject matters included management and leadership development, inter-personal relationships, multi-disciplines and protocols on non-profit organizations. Pictured seated from left:  Eliza Leigh Serna (secretary), Carmela Giliberto (immediate past president and board member), Christen Montero (president), Dennis Heruela (facilitator and resource speaker), Jeannette Burton (board member), Lydia V. Solis (board member), and Lani Kim (treasurer).
Standing from left: resource speaker Dan E. Nino (compliance officer), Chirho Garcia, Gerry Palon (Coalition of Filipino-American Chambers of Commerce), JV Libunao (1st vice president), Merwynn Montenegro (president emeritus), John Flemings (2nd vice president), and Anthony Lopez (board member). Not in photo are: Atty Abraham Lim (legal counsel), and board members Nick Munoz and Art Abellada.