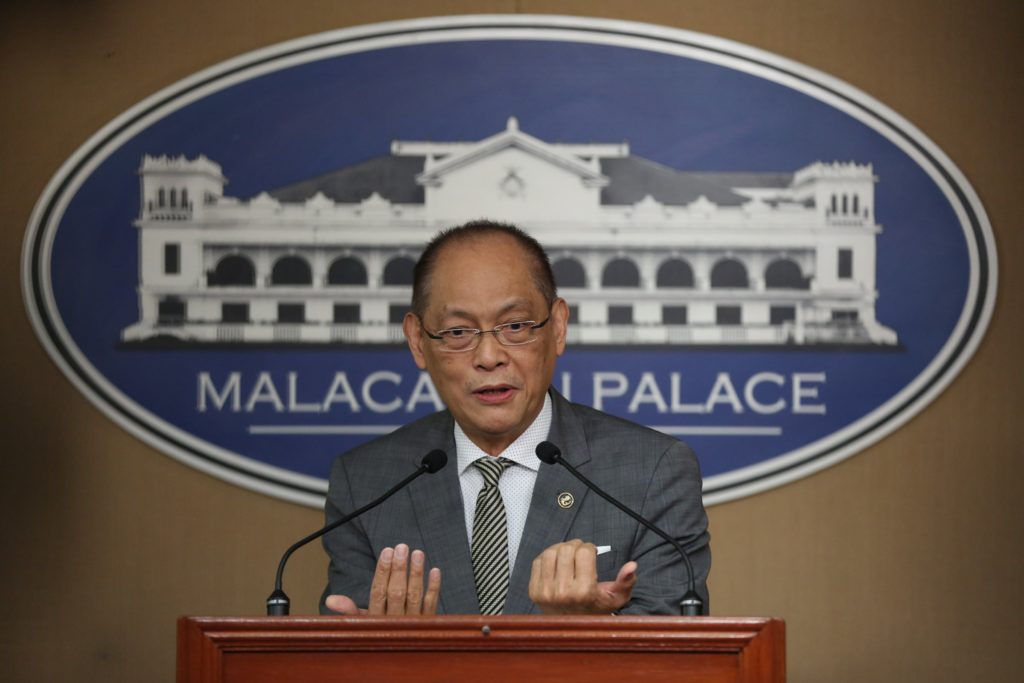 The House of Representatives on Wednesday, December 12, adopted a resolution calling for the resignation of Budget Secretary Benjamin Diokno to quit his post. This is a day after he was summoned for a "question hour" on the irregularities of the proposed 2019 budget.
Minority Leader Danilo Suarez filed Resolution 2365 that "urged the office of the President to reconsider the appointment of Honorable Benjamin Diokno as Secretary of Department of Budget and Management based on the findings during the question hour."
In a press briefing, Suarez said, "Kung ako siya, magreresign na ako. It takes delicadeza[to do it] (If I were the budget secretary, I would resign)."
"During the question hour, the issue on the augmentation in the budget of the Department of Public Works and Highways (DPWH) without the DPWH Secretary's knowledge and consent, remains unresolved," the resolution read.
The controversial P51.792 billion initially allocated for projects of the Department of Public Works and Highways (DPWH) — which was part of the "president's budget" — actually amounted to P75 billion, Diokno on Tuesday night, December 11, admitted.
During the question hour at the House on Tuesday, he was grilled by Majority Leader Rolando Andaya Jr. regarding the controversial amount to which Public Works Secretary Mark Villar allegedly knew nothing about.
"[Sec. Villar] told me he did not know of the P51 billion worth of budget inserted in the Public Works budget…lo and behold, there was an additional P51 billion which no one now claims," Andaya told Diokno.
Diokno, for his part, said that the P75 billion was added by the Department of Budget and Management (DBM) to the DPWH appropriation after it approved some P123.9 billion and another P356.2 billion for the agency's projects, for a total of P555.2 billion from the proposed P652 billion by the DPWH.
 "We want an infrastructure budget [that is higher] and we have fiscal space, so we decided to augment or add to the P480 billion another P75 billion, not P51 billion," Diokno said.
He also insisted that the additional amount could not be called an insertion since it was part of the poresident's budget. Andaya, however, pointed out that even President Rodrigo Duterte himself did not have an idea where the amount came from.
 "So in this whole tete-a-tete we're having, it's clear now that the insertion is not P51 billion but P75 billion. Thank you very much for admitting," Andaya said.
 The almost P52 billion originally allocated for the projects of the DPWH previously made headlines for causing a series of delays in the House deliberation of the national budget of P3.757 trillion for 2019.
According to Andaya, the House would "most definitely" look for the remaining P24 billion, months after he proposed that the almost P52-billion realigned appropriations from the agency would be "itemized," and would not serve as lump sum funds for other government.