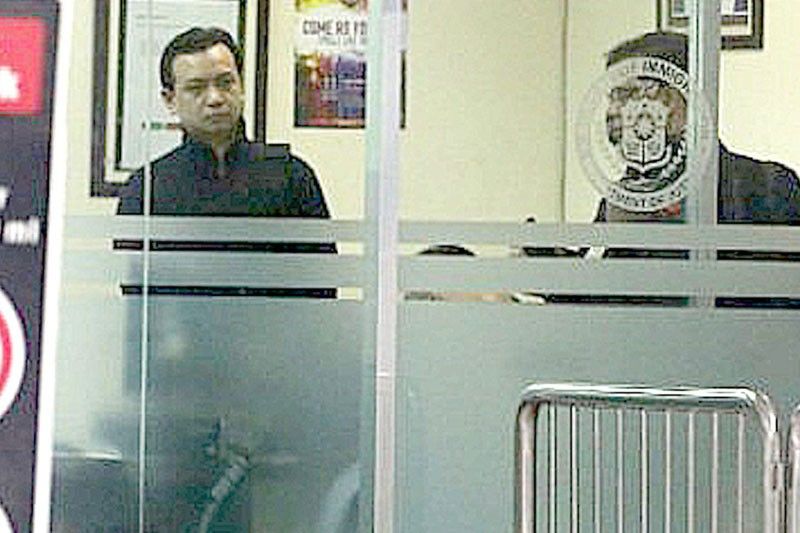 Senator Antonio Trillanes IV has reportedly left the country for trips to the United States and Europe on Tuesday, December 11, via an EVA Air flight at the Ninoy Aquino International Airport (NAIA) Terminal 1.
The senator presented all the necessary documents before the immigration officers at the airport as he proceed to his flight. He showed his passport and travel clearance as issued by the Makati regional trial court.
Makati RTC Branch 150 Judge Elmo Alameda cleared Trillanes as he granted the senator's request to travel to some parts of Europe and the U.S.
"Taking therefore into account the previous conduct demonstrated by Senator Trillanes and the purpose of his travel, coupled with the fact that he is not considered a flight risk, the court is persuaded to grant his request to travel abroad," Alameda said as reported by The Philippine Star.
The senator, who is also a known critic of President Rodrigo Duterte, posted a P200,000 bail for his rebellion case after he questioned the president's Proclamation No. 572 that nullifies the amnesty granted to him.
According to ABS-CBN News, the prosecutor handling the inciting to sedition case against Trillanes withdrew the Department of Justice (DOJ)'s motion for the issuance of a hold departure order for "lack of witness." Judge Alameda declared that the hold departure order issued against the former mutineer as temporarily lifted.
However, the senator was also sued by the presidential son — Paolo Duterte, charging him with four counts of libel. The said case was built upon the accusation of Trillanes that Paolo and his brother-in-law — Manases Carpio, was involved in a scheme to extort money from ride-hailing firms. Trillanes also posted a total of P96,000 as bail before a Pasay court.
Trillanes' legal counsel Reynaldo Robles requested Alameda to permit Trillanes to attend to his speaking engagements in areas around Europe and U.S. The senator is bound for Amsterdam, the Netherlands; Barcelona in Spain and London in the United Kingdom from Dec. 11, 2018 to Jan. 12, 2019.
He will also attend events in California, Washington and Maryland in the U.S. on January 27, 2019 to February 10, 2019 as part of his official duty.