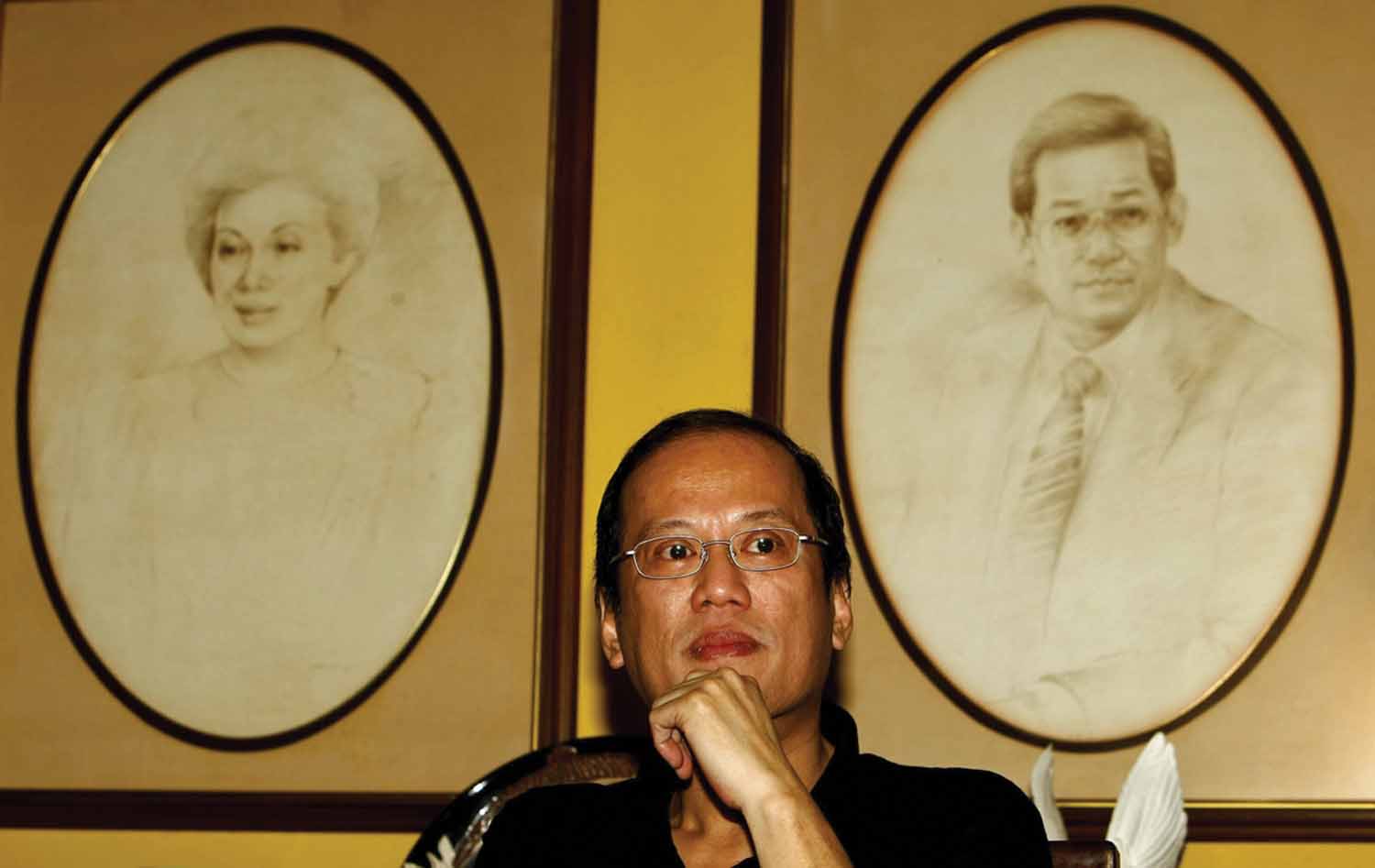 SEVERAL Philippine senators have filed resolutions honoring the life and legacy of the late President Benigno "Noynoy" Aquino III, who died of renal disease at the age of 61 last week.
Sen. Risa Hontiveros on Monday, June 28, filed Proposed Senate Resolution 762, which seeks to declare every July 12, the anniversary of Manila's arbitral win against China, as the "National West Philippine Sea Victory Day."
"Considering the unresolved territorial dispute between the Philippines and China… it is essential that the spirit of the country's landmark victory in The Hague be kept alive in the hearts of our people through a special day of remembrance and other related activities," she said in the resolution.
According to Hontiveros, celebrating a National West Philippine Sea Day will "enable Filipinos to understand and know more about the importance of fighting for the WPS."
"Kung taon-taon nating mapaparangalan ang kahalagahan ng WPS, mas maisasapuso din natin ang ating karapatan sa ating sariling karagatan (If we will recognize the importance of the WPS every year, we will take to heart more our rights over our own territory)," she said in a statement.
Hontiveros also called Aquino the "Father of our 2016 victory at the Hague."
"PNoy is the father of our 2016 victory at The Hague. If not for his unwavering commitment to put the Philippines first, we would not have been awarded a landmark legal decision in international law, which established our credibility in the global arena," she noted.
During his term, Aquino instituted arbitral proceedings against China over its nine-dash line claim in the West Philippine Sea. Manila won the arbitration case on July 12, 2016, after President Rodrigo Duterte had assumed power.
Meanwhile, Sen. Francis Pangilinan filed Proposed Senate Resolution 765 which "highlights the accomplishments of the Aquino administration that elevated the Philippines from being the 'Sick Man of Asia' to being one of the fastest-growing economies in the world."
Aquino's administration oversaw the country's most impressive economic growth since the 1970s. Under his administration, the Philippines was hailed as the fastest-growing economy in Asia, with its gross domestic product growing an average of 6.2% and twice exceeding 7%.
"President Aquino's legacy, which rightfully earns him a place in the annals of our nation's history, is a testament that the Filipino is, indeed, in his own words 'worth fighting for,'" Pangilinan said Tuesday, June 29.
"President Aquino undeniably left office in 2016 better off than he found it. His administration not only ushered in a period of rapid and sustained economic growth but also a transformation of political institutions. His leadership was marked by competence, honor, humility, and an unimpeachable dedication to serve the Filipino people," he added.
Pangilinan also cited the Philippines' arbitral win as Aquino's "most significant legacy."
He honored other landmark legislation that Aquino signed into law during his term. Among these are Republic Act No. 10533 or the law for the K to 12 Basic Education Program and RA 10354 or the Responsible Parenthood and Reproductive Health Act.
"It was an honor to serve alongside him in the Senate, to be the campaign manager of their slate as they ran for President in 2010, and again to serve as one of his Cabinet Secretaries in 2014 to 2015," Pangilinan said.
"We witnessed how hard he worked, and how it was always for the good of the people. Maraming Salamat, PNoy," he added.
Profound sympathy
Senate President Vicente Sotto III also filed a resolution expressing the Senate's "profound sympathy and sincere condolences" on the death of Aquino.
"Now therefore be it resolved by the Senate, to express, as it hereby expresses, its profound sympathy and sincere condolences on the untimely demise of Honorable Benigno Simeon "Noynoy" Cojuangco Aquino III, 15th President of the Republic of the Philippines (2010-2016), former Senator (2007-2010), and former Member of the House of Representatives (1998- 2007)," read the resolution filed Saturday, June 26.
"The untimely death of a true-blue Atenean who had lived his life with honesty, integrity, and simplicity so that others may simply live is a great loss not only to his family but to the Filipino nation as well, particularly those whose lives he had touched," it added.
Aside from the Philippines' arbitral victory, Sotto lauded the Aquino Administration for concluding the peace agreement with the Moro Islamic Liberation Front (MILF) "where the government promised a significant amount of autonomy to a Muslim- majority region of southern Mindanao, to ultimately end four decades of deadly conflict."
He also noted Aquino's commitment to his anti-corruption advocacy, signing reform-oriented measures like Sin Tax Reform Law, Philippine Competition Act, Cybercrime Prevention Act, and the Tax Incentives Management and Transparency Act (TIMTA).
Likewise, Sen. Leila de Lima filed Senate Resolution 764, which expresses the Senate's profound sympathy and sincere condolences to the Aquino family.
"Through his exemplary and moral leadership, he was admired not only by Filipinos but by various leaders all over the world," she said in a statement.
"President Noynoy Aquino has lived a fulfilled and selfless life that serves as inspiration to all and epitomizes the best qualities of the Filipino nation — he exuded decency, honor, respect, integrity and morality," she added.
Aquino, the only son of former Senator Benigno "Ninoy" Aquino Jr. and former President Corazon Aquino, started his political career as a congressional representative of the 2nd District of Tarlac. After serving the maximum of three consecutive terms, he served as a member of the Senate from 2007 to 2010.
Following the death of his mother in 2009, Aquino was urged to run for the top post in the country.
"I had no ambitions to run in the 2010 elections but I responded to the people's clamor. I am but the face of what we believe is the overwhelming demand of our people to repudiate everything wrong in this administration," he said in a speech in 2010.
Aquino was elected on June 30, 2010, succeeding Gloria Macapagal Arroyo.
In his inaugural speech, he told Filipinos that they were "his boss."
"Kayo ang boss ko, kaya't hindi maaaring hindi ako makinig sa mga utos ninyo (You are my boss so I cannot ignore your orders). We will design and implement an interaction and feedback mechanism that can effectively respond to the people's needs and aspirations," he said.
Aquino served as the 15th president of the Philippines until 2016.
Since his term ended, he kept a low profile, remaining a bachelor and residing at his parents' home in Quezon City.