A YEAR after Maria Quiban Whitesell's husband Sean died of glioblastoma, a friend mailed her a book containing all the email updates she sent during the 18 months he battled the aggressive form of brain cancer.
"It spurred the memory and promise that Sean and I made to each other, which was to write the story," Quiban Whitesell told the  Asian Journal. "That's really how it began and I thought I needed to go back and write so it's been a couple of years in the making."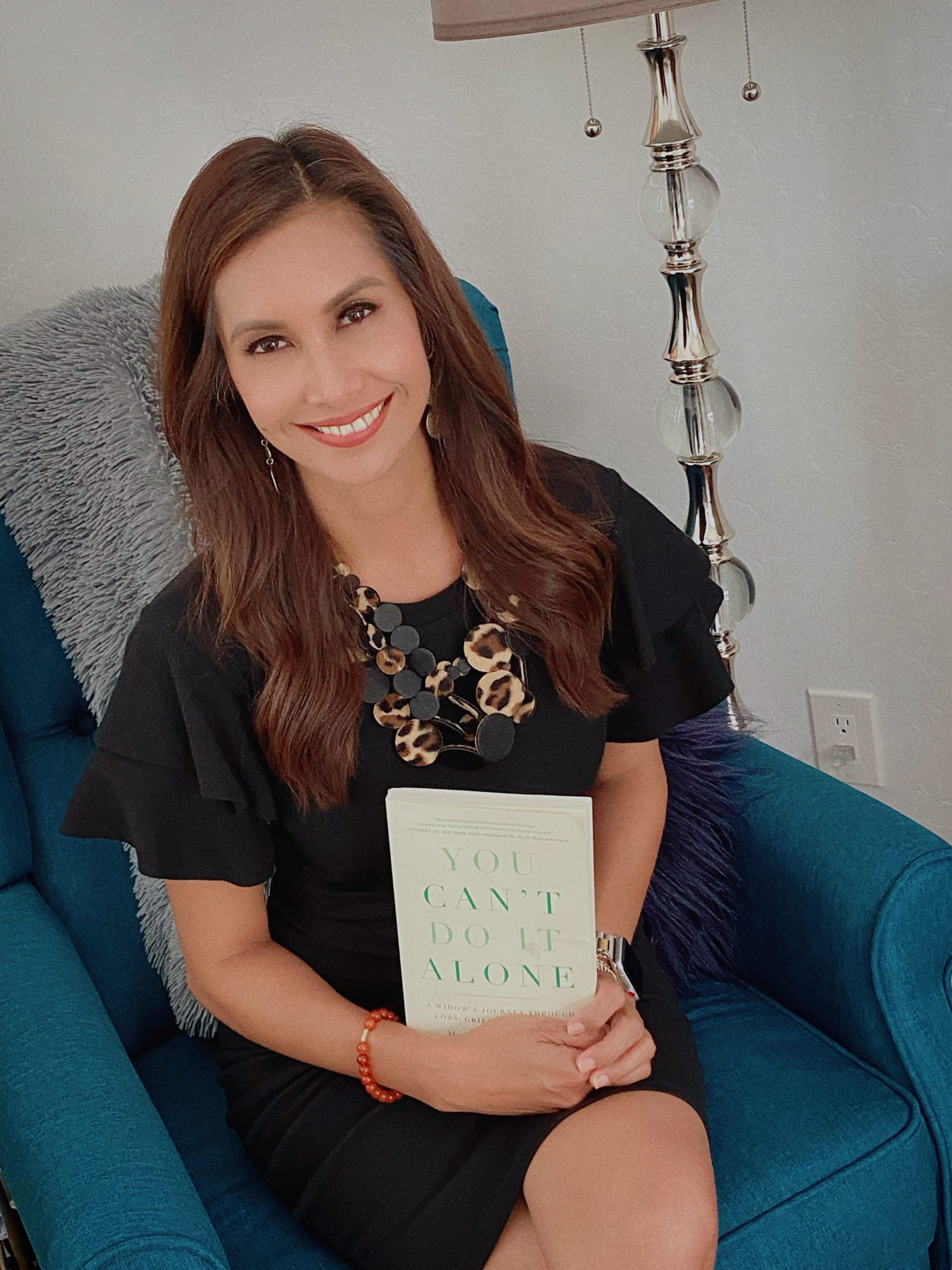 Nearly five years since her husband's death, Quiban Whitesell, an Emmy Award-winning weather anchor and meteorologist for FOX11 in Los Angeles, released "You Can't Do It Alone: A Widow's Journey Through Loss, Grief and Life After" this week.
A mix of a memoir and guidebook, the latest release offers insight for families and caregivers as they care for loved ones with terminal diseases and make preparations for life after.
"I wanted to share my story and if that could help someone, then that could help heal my heart," Quiban Whitesell said. "When I went through this in the beginning, there were very few resources. When you search brain cancer and glioblastoma, a lot of information comes up, but there weren't any real, or as many, personal stories."
Based on personal notes, journal entries and emails to her support system, the Filipina American news personality provides an intimate and raw look into her family's handling of the diagnosis and death of a loved one, while putting on a brave face to deliver weather updates to millions of views each day and creating a life with a young son afterward. At the end of each chapter, co-writer Lauren Schneider, a licensed clinical social worker, offers universal lessons on acceptance, grief and healing.
"When you are going through the kind of crisis that I went through, and for many people facing a terminal or any devastating disease, the last thing you want to do is sit down and read a very long clinical book," Quiban Whitesell said.
Quiban Whitesell begins by detailing how she met her late husband Sean — a television show writer and producer — and the family they started together with a son named Gus. After noticing behavioral changes, Sean went in for check-ups that revealed a diagnosis for glioblastoma in June 2014.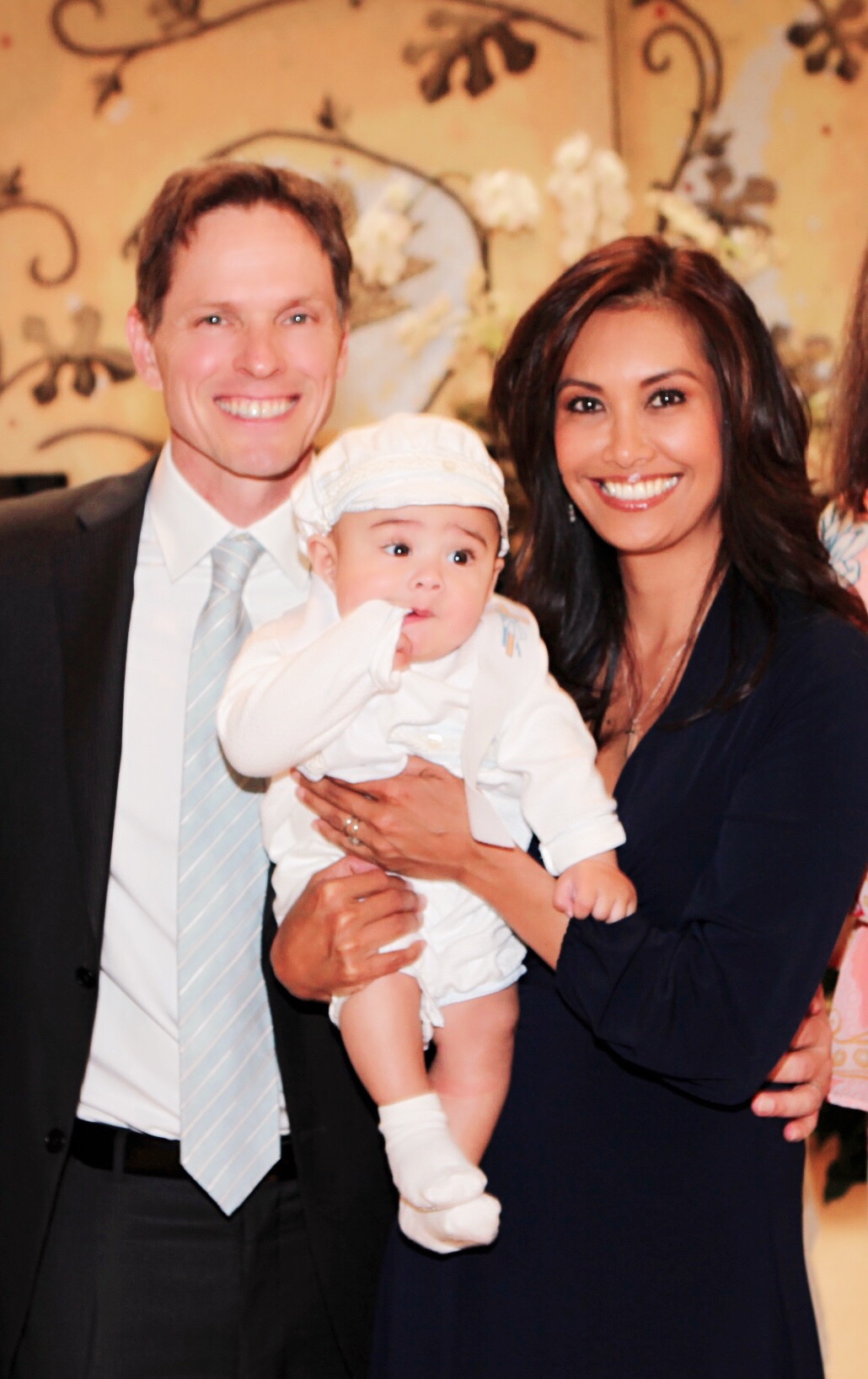 Following the news, the couple was faced with having to communicate the diagnosis and treatment plan to their friends and family, especially to their son who was 3 years old at the time. Schneider suggests avoiding euphemisms, such as lost, passed or went to sleep, and to communicate in age-appropriate language for the child to grasp. The family was upfront with telling Gus about Sean's cancer diagnosis, while making sure to not confuse it with terminology like "sick" or "not feeling well" that could be used for less serious conditions also.
In the subsequent chapters, Quiban Whitesell writes about the resources that helped her and the family, such as finding a support group of other spouses experiencing the same disease (called the "Seven Samurai"), as well as what she wished she knew about balancing work, caregiving and parenting. In the 18 months, the Whitesell family got to a point where they "chose joy" and built memories in the remaining time together.
"I decided to take six weeks off and we were going to create new memories for us and try to prioritize that time with our son," she said. "We went on a couple of vacations, experienced Disneyland, and concerts. We did a lot of things and found as much joy as we could have each day. It wasn't always positive all the time. It was hard to get to that point but it was a choice we both made together. We were going to choose to be happy and live for the moment."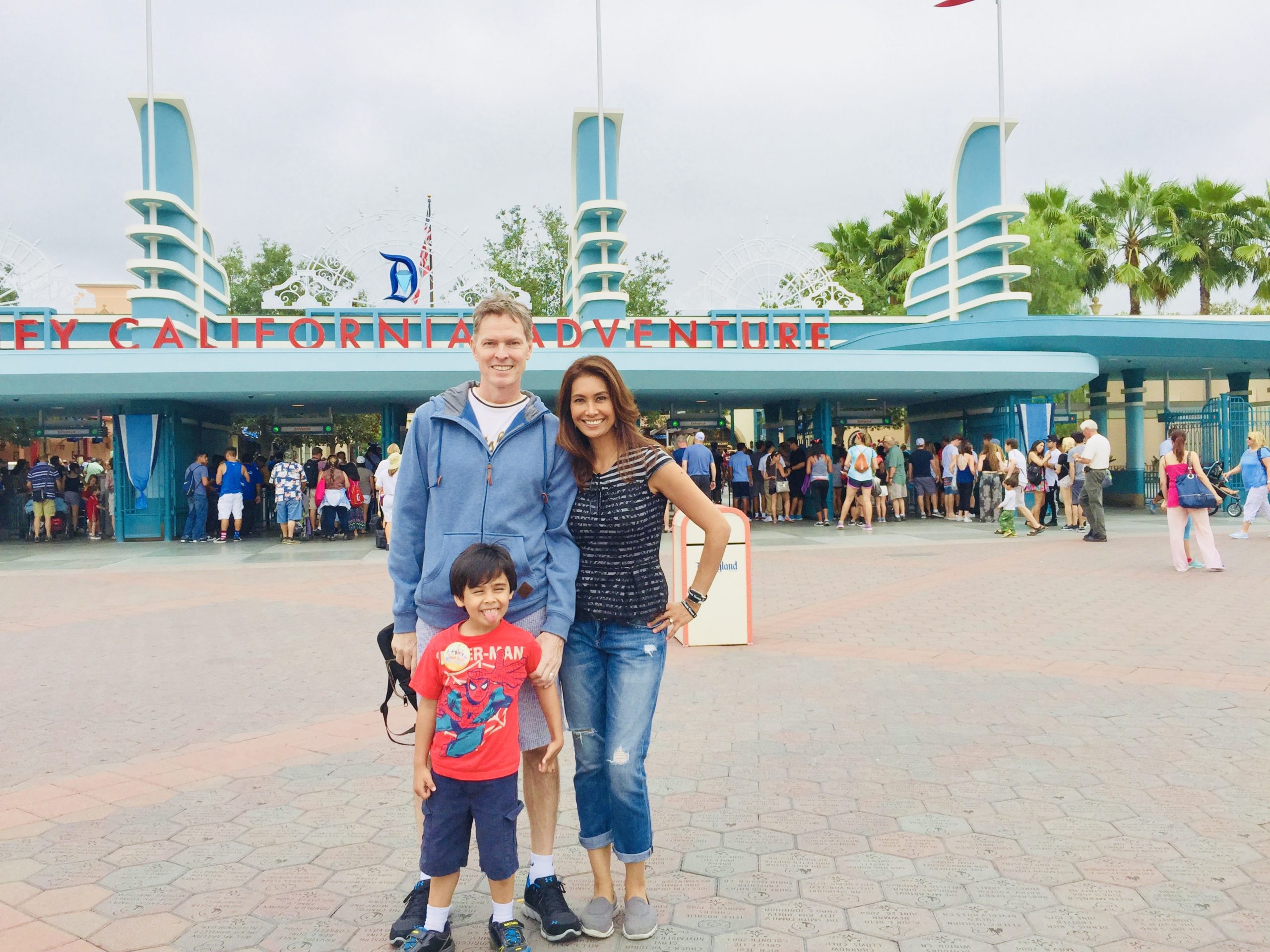 The book ends with Quiban Whitesell talking about life moving on as a widow — from the condolences to questions about dating and the possibility of remarriage — and how she's honoring her late husband by using her platform to bring awareness to the form brain cancer and the lack of a cure.
"But perhaps the fact that I am still here — ready for whatever the future holds, reaching out for help when I need it, and finding strength in the memories of love that make me who I am — gives you a ray of light on your journey. I hope you know that you too, will never be alone," she writes.
Here are excerpts from Quiban Whitesell's interview with the Asian Journal, edited for length and clarity.
On Filipino culture: "I am so thankful for the love and care the nurses, who were all Filipino, gave Sean and our whole family. It really makes me tear up because it speaks to our culture. Without them, I don't even think Sean would have lived as long as he did because they really cared for him and for all of us and would even bring us Filipino food. Sean and I had talked about going to the Philippines to show him where I was born and where my family was from. I was remiss to show him that part of my life and history."
On communication: "It was important to set the tone for everyone. I always deferred to Sean on how he felt about the decisions that we were facing and together as a couple and as a family, we decided what we needed to do and everyone else supported us around that. Communication and honesty are key. We were very careful to be very sensitive to one another and our needs and desires. I think that was one of the reasons why I wrote those email updates every month, sometimes twice a month, to keep everyone in the loop. They wanted to know what's going on."
On dealing with the diagnosis as a public figure: "That was a challenge having to put on a smile every day because part of my job is to bring you the good news. On days, where I didn't feel like smiling, it was a bigger challenge but inevitably, I was able to do it through compartmentalizing what's in front of me. I was able to leave caregiver Maria at the door. The real smiles came through because I have a job that I love and enjoy and I have people that I work with who are funny and are incredibly loving and supportive."
On self-care: "Our family therapist always tries to remind me about that. She'll ask, 'What did you do for yourself today? So I will try to schedule playdates, as I like to call them with Gus, with some of my friends and try to get my nails done. That's sort of an inexpensive but satisfying way to get away for a couple of hours and try to take some care of myself that way. Luckily, I have friends and family who will drag me out of the house and get me to have fun."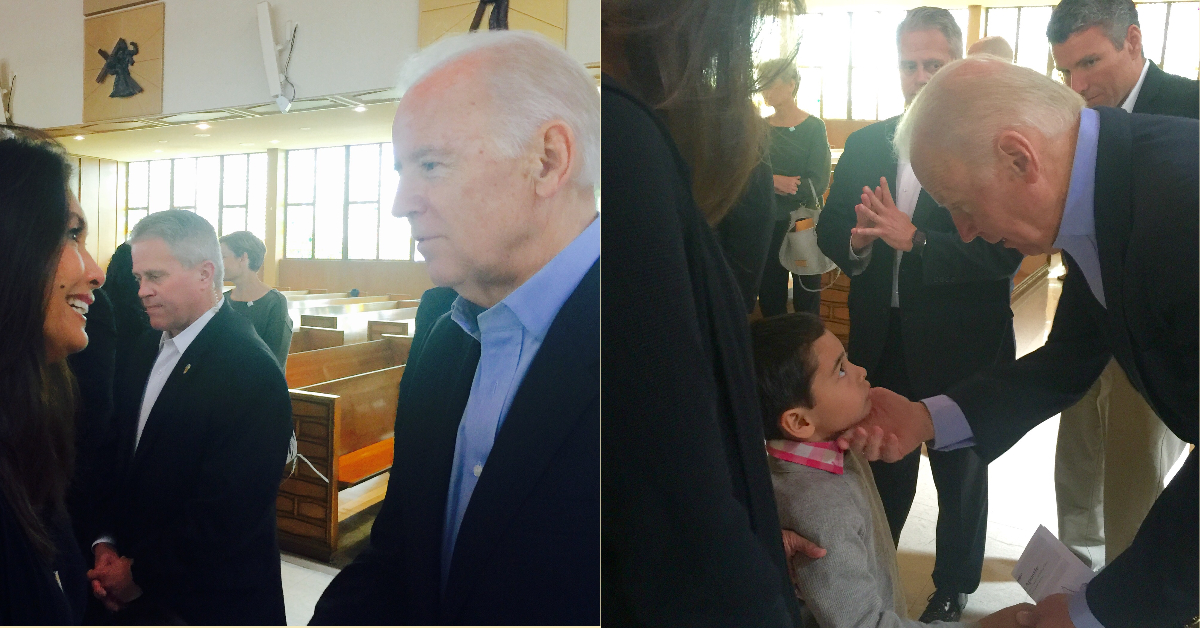 On meeting former Vice President Joe Biden: "I remember that Sunday vividly in February 2016. It was a particularly difficult morning and I was praying and asking God to help heal my heart. I just kept repeating Sean's name in my head and asking him for a sign. There was a commotion at the back of the church and the priest announced that we had a very special visitor that day and there was our Vice President Joe Biden. I knew that his son had just passed away a few months before from the same disease that Sean did. I needed to go and say hello to him. I started crying and told him we had something in common. He changed his demeanor right away. He was so connected and present and wanted to make sure he told Gus and myself that he understood what we were going through. He just gave me so much comfort by telling me that things were going to be okay and eventually, better for us."
On faith and spirituality: "One of the reasons why I fell in love with Sean was that he had a very strong faith. He was a better Catholic than me, that's for sure. He brought me back to the church in a way and we still have a very special relationship with our church. We're still talking to priests who have brought us comfort even if they don't have all the answers. There are many occasions where I can tell you that Sean is still here with us."
On keeping memories alive: "We were fortunate that Sean was able to write some stories for Gus that he can look back on when he's older. They're little nuggets of advice from his dad, which I hope he will find value in a little bit later. Gus is amazingly funny and curious and even though he probably looks more like me, he acts a lot like his father. We talk to daddy all the time. Sean is always with us. We continue to live our lives the way Sean would have wanted us to and so we always honor and remember him, but we also live for ourselves and finding our future and happiness."
On grieving during a pandemic: "I really feel for those families who are unable to be with their loved ones. Some of the things that I think will resonate with them is this powerlessness that we had through our whole process. Many people now who are suffering through the pandemic have this feeling of this lack of control or just helplessness. What I say to [them] is, 'You are stronger than you think you are. I can tell you that when faced with the most challenging crises in your life, just know that you can get through it too…You have a village there for you so seek out and find them.' Even through this time when we are physically apart, technology can help us find a support system."