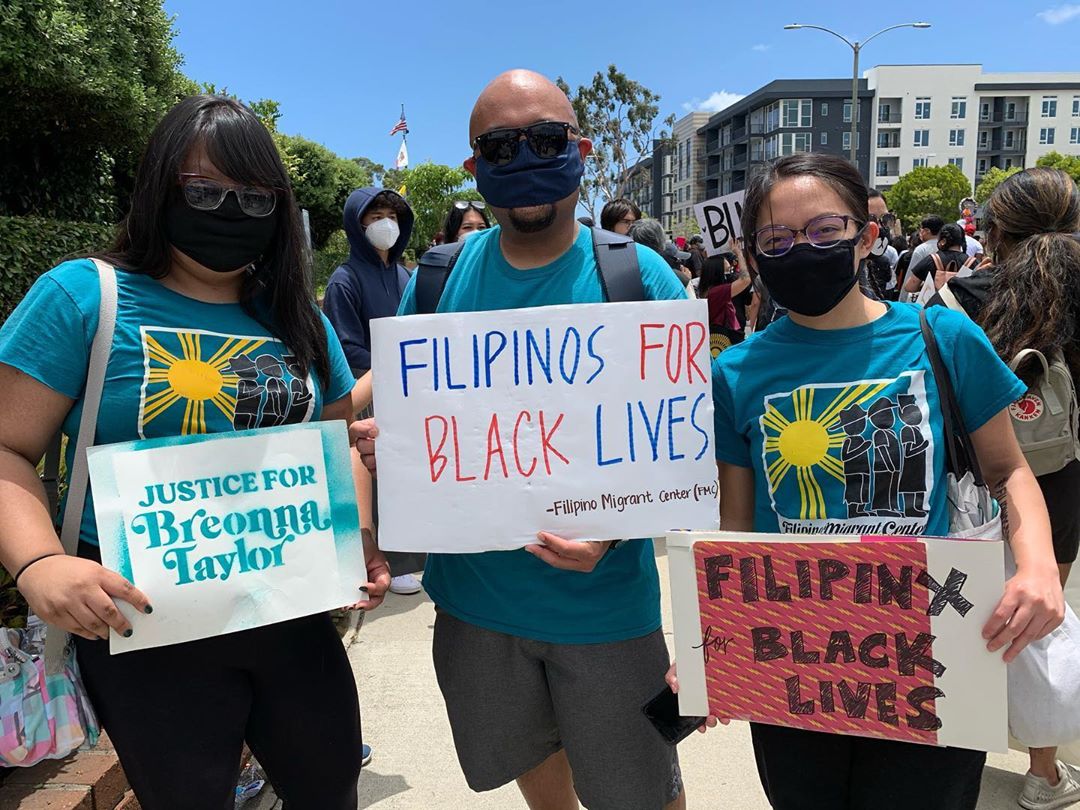 There's no getting around it: times are tough on all fronts.
The current appraisal of law enforcement as we know it that is forcing the United States to redefine law, order and justice continues to permeate local, state and even federal bureaucracies in a way that prior Black Lives Matter-centered protests haven't before.
Like all consequential political movements, this revolution is comprehensive.
But the other battle that 2020 found itself in, the COVID-19 pandemic, persists in the background, rendering an arduous global theater that requires careful attention and cautious methodology: a virus doesn't take days off for revolution.
That being said, the two storms the world has found itself in has opened up the door for a bevy of health problems.
As Dr. Tung Nguyen of the University of California, San Francisco put it in a press briefing on Friday, June 5, these tumultuous times remind "us that the morbidity and mortality associated with COVID-19 include a worsening of other health problems due to competing priorities."
At the press briefing — which was hosted by Ethnic Media Services and focused on the two-pronged crisis centered mainly in the U.S. — experts discussed the myriad of ways in which the protests, police brutality and civil unrest are contributing to the mounting health crisis.
"The underlying causes of health disparities are the social determinants of health, and they include poverty, education, environment and health care access," Nguyen continued, equating racism to physical viral infections that cause detriment to the body and mind. "We know that racism is often thought to be one of these determinants as well because we know that chronic exposure to racism causes the body to change adversely through the release of stress hormones and neurotransmitters."
The racism, in this case, involves the disturbing pattern of police using brute, fatal force against unarmed Black individuals. The recent killings of Breonna Taylor, Ahmaud Arbery and George Floyd have catalyzed protests across the world, forcing governments to reckon with the deeply-rooted racism that continues to pulse through agencies designed to protect the public.
Besides the known damaging effects of systemic racism and bias, the protests themselves have also brought forth new health concerns. Recently, health experts like Nguyen have advised against the use of tear gas, which police squads across the country have been throwing at protesters to quell the demonstrations.
A 22-year-old woman in Ohio died on May 28 from exposure to tear gas and pepper spray "discharged by police" at a protest two days before, the woman's father told the local coroner's office, according to a New York Post report.
There have been 1.8 million infections and more than 107,000 deaths related to the COVID-19 virus in the U.S. as of Tuesday, June 9. According to the Centers for Disease Control and Prevention (CDC), those numbers are expected to skyrocket as more and more parts of the country begin re-opening and protests continue without following social distance guidelines.
Following those variables, the CDC predicts between 118,000 to 243,000 deaths by June 27, before most vaccines will be ready to advance to testing phases. Currently, there are 17 vaccines for the COVID-19 virus undergoing human trials, including an early vaccine called Moderna, which is expected to the third phase of testing before health experts determine its efficacy.
But Nguyen noted that testing for the Moderna vaccine isn't expected until well into July.
Nguyen noted that the COVID-19 pandemic has put into sharp relief the existing impairments in the American health care system, brought on by politics that inhibit the possibility of an equitable system of care.
"In my view, [the pandemic] has severely stressed all our dysfunctional systems — the health, economic, legal and political — to their limits and broke them," Nguyen remarked. "We can no longer pretend that they are good enough, and they were never good enough except for those of us who enjoy [the] privilege."
The construct of racism that has infiltrated institutions, bureaucracies and everyday encounters is all-encompassing. You can't talk about unemployment, poor education, food insecurity and climate change without bringing up racial disparities and the disproportionality of black and brown Americans to suffer from these flawed systems, Nguyen said.
"Racism is a disease and police brutality is a disease vector, much like the job of a physician and in public health interventionists are the same: control the vectors and eradicate the disease," Nguyen said.
Eradicating a disease like racism, to most people, feels like a fool's errand. Racism as a social construct has been around since the beginning of civilization, and although contemporary society can largely agree that racism is bad, pinpointing the finer ways that racism seeps into nearly every space of modern life has become more muddled.
In national public health and safety crises, empathy plays an enormous role, but when these crises largely target the Black community, empathy isn't guaranteed, according to Jody D. Armour, the Roy P. Crocker Professor of Law at the University of Southern California.
As a professor specializing in racial injustice, Armour discussed the phenomenon of in-group empathy bias wherein the care and empathy directed towards one group isn't directed to other groups of society.
Armour referenced the lack of urgency among health and disaster agencies regarding Hurricane Katrina. It took days for the Federal Emergency Management Agency to respond to the majority-Black communities that found their homes destroyed and lives in danger, but instances like 9/11 triggered "a panic of empathy" and immediate relief.
"It happens on a neuronal level and it's not even conscious a lot of the time, but the bottom line is we have relative indifference to the suffering of those who don't belong to our in-group," Armour explained.
In addition to supplementing the immediate courses of action that activists are advocating for — reallocating police budgets to homelessness, education and other public services that directly benefit lower-income communities of color — comprehensive cultural reckoning and undoing have to occur at the community level first.
The Asian American community isn't detached from the conversation of systemic anti-Black racism.
John C. Yang, president and executive director of Asian Americans Advancing Justice | AAJC, stressed the importance of standing up for the Black American community as Asians, a group that has "not always stood up for the African American community in this cause."
As the Asian Journal has extensively written, news coverage of the COVID-19 pandemic has fomented racism and discrimination targeted at the Asian American community. Microaggressions, bullying, Zoom bombs and in some cases violence has plagued the community, kickstarting many social media campaigns by Asian Americans to bring awareness to the issue and to come up with solutions to mitigate anti-Asian sentiments.
That being said, it would be at odds to ignore the current and ongoing fight to end police brutality, and Asian Americans who've previously neglected to stand with the Black community should now show solidarity, Yang said.
"That has to change," Yang said. He referenced Tou Thao, the Hmong-American officer who stood by and didn't intervene with the officer who knelt on George Floyd's neck as he died, and how Thao's behavior highlights the flawed racial dynamics within the Asian American community. (Thao was later charged with aiding and abetting second-degree murder and aiding and abetting second-degree manslaughter.)
"We recognize that there is racism within our own community and that we recognize that is part of systemic racism, so part of the solution is having those hard conversations with our own community," Yang shared.