AS mentioned in the Asian Journal's recent profile on Now Serving — Los Angeles' only cookbook store owned by Filipino-American couple Ken Concepcion and Michelle Mungcal — cookbook sales have significantly increased in the past two years because of the preference of dining at home, learning about regional cuisines, or keeping the book on a coffee table or kitchen shelf for display and aspirational purposes.
On what makes a great cookbook, Concepcion had shared "You have a narrative or a distinctive point of view from the author. Once you have that, you're able to really take a deep dive with the recipes or the history of the cuisine or if it's about the restaurant, it's a story about it. Beautiful pictures always help."
With more Filipino centered restaurants emerging across the United States, there has also been a handful of cookbooks published on the cuisine that goes beyond the popular classic dishes and delve deeper into the Filipinos' culture of feasting and the regional influences. In this issue, we take a look at several cookbooks published within the last year, as well as those to look out for in 2019, that are notable.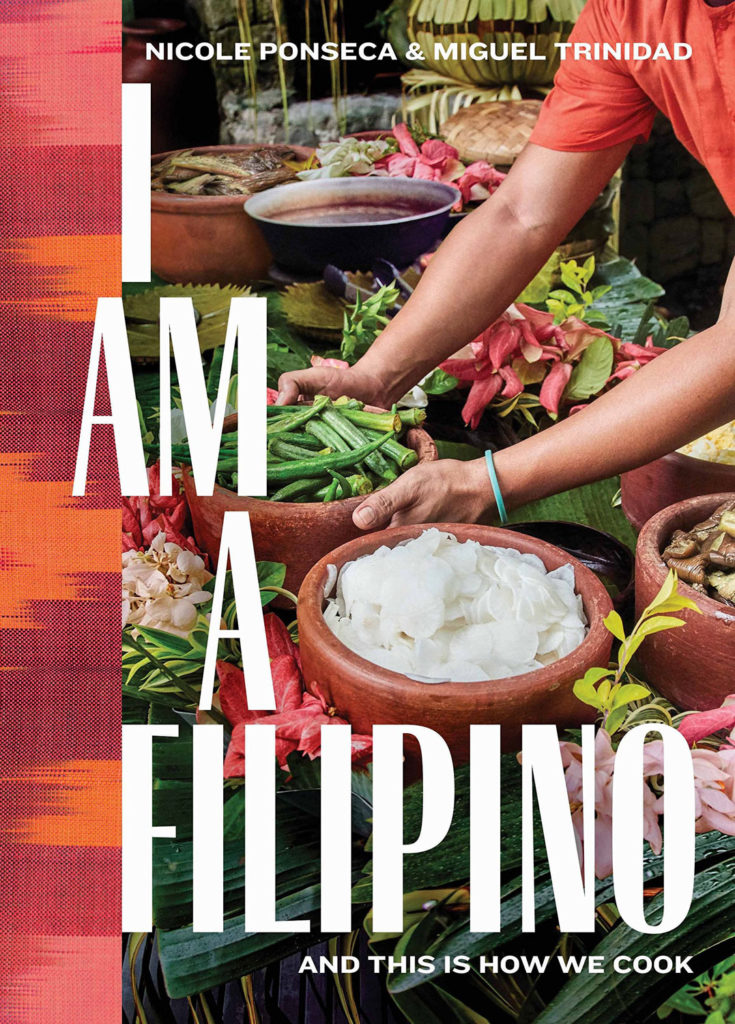 "I Am a Filipino (And This is How We Cook)" by Nicole Ponseca & Miguel Trinidad of Maharlika and Jeepney in New York City landed spots on Best of 2018 lists and was one of the Asian Journal's book recommendations to kick off 2019. From classic dishes to street food, this cookbook came from Ponseca and Trinidad's experiences cooking the cuisine as well as their travels to learn about the Philippines' history and culture. 
"I want them to come away with an understanding that it is a world cuisine. It is a cuisine to be respected and learned. In my restaurant life, I worked for French and Italian restaurants; and now Nordic food and Israeli cuisine are revered and understood. Filipino food is equally important. There's a discipline behind it," Ponesca told Saveur.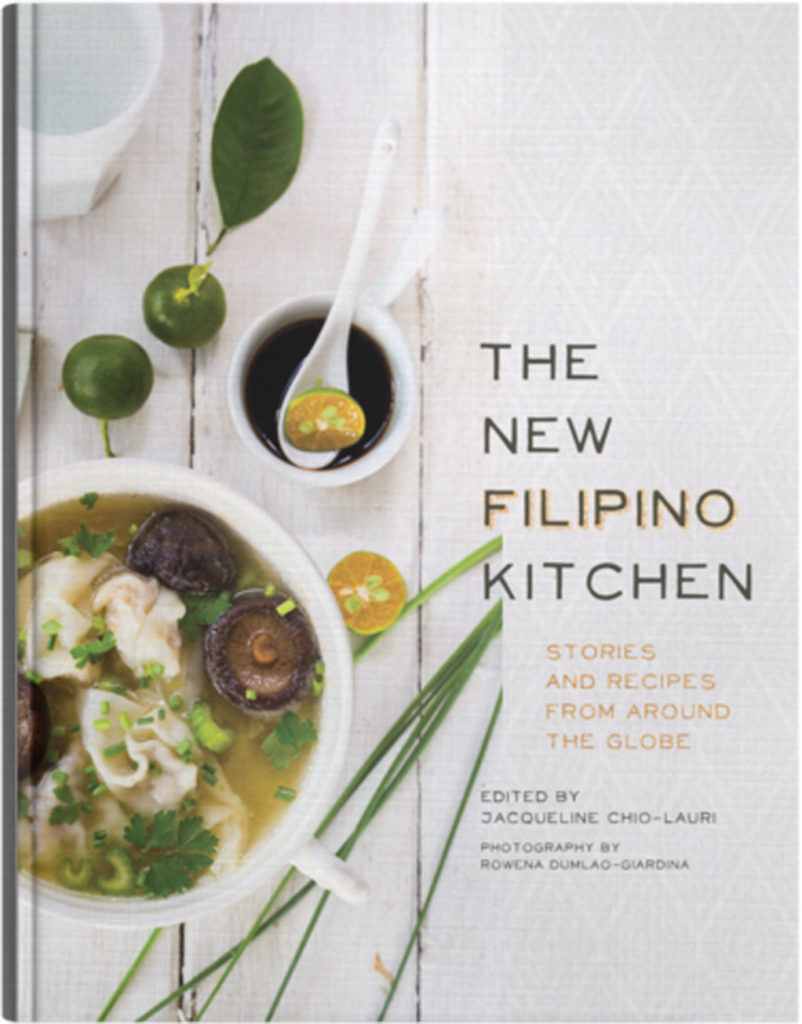 "The New Filipino Kitchen: Stories and Recipes from Around the Globe" edited by Jacqueline Chio-Lauri was released in 2018 after nearly three years in the making. It features 30 recipes and stories from international Filipinos — including White House executive chef Cristeta Comerford, Bocuse d'Or Norway winner Christian André Pettersen, 2015 MasterChef New Zealand runner-up Leo Fernandez, five-time Palanca Award winner and poet Francis Macansantos, and the "Food Buddha" Rodelio Aglibot. 
"Having lived in many places with no Filipino food presence, I long for our cuisine to be more accessible globally," Lauri, who now lives in the United Kingdom after six other countries outside of the Philippines, said in her interview with the Asian Journal in January. 
"Pulutan! Filipino Bar Bites, Appetizers and Street Eats" is the second cookbook by Marvin Gapultos, author of food blog Burnt Lumpia. Published last fall, "Pulutan!" — using the Filipino term for food paired with alcoholic drinks — was inspired by Gapultos growing up in a family "where snacking and drinking were a common occurrence" and his interest in cocktails and writing about and cooking Filipino food.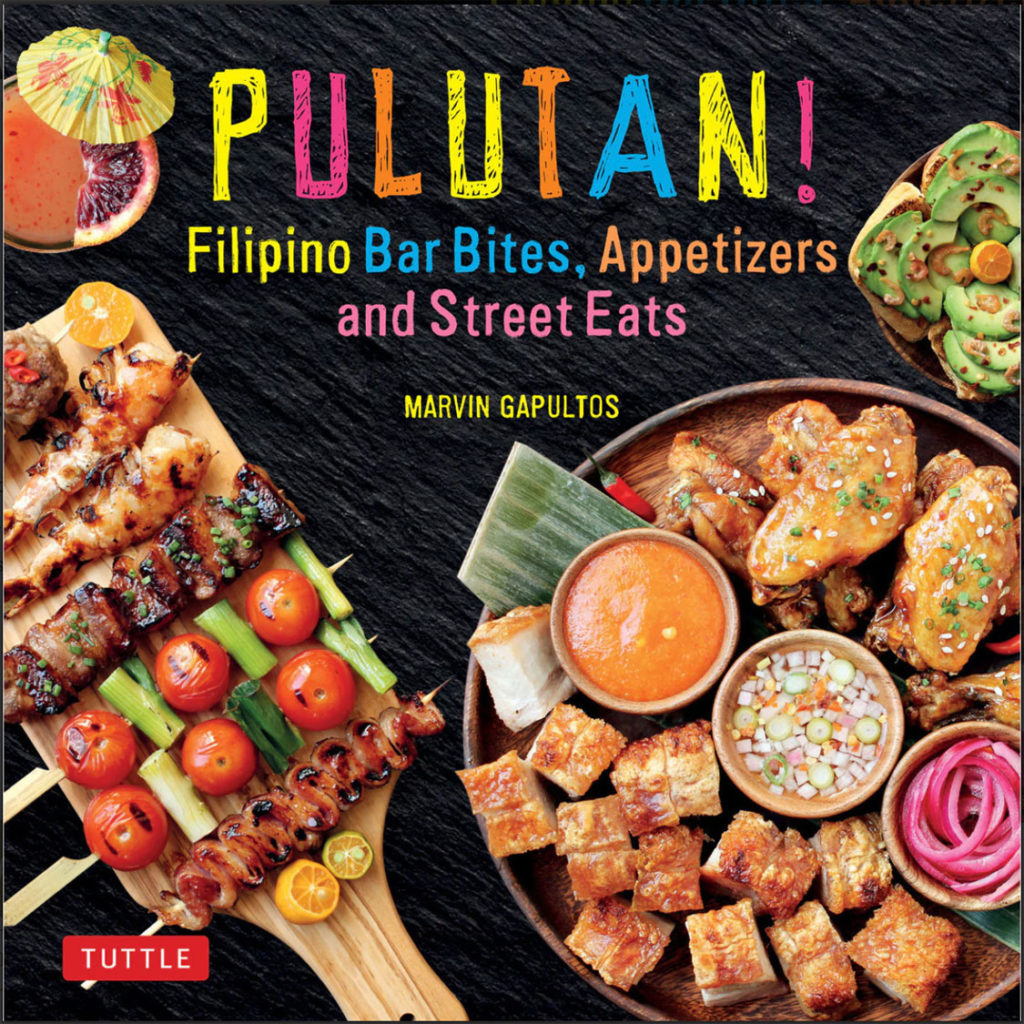 "So to be able to write a cookbook focusing specifically on the drinking food of the Philippines just goes to show that there is so much breadth, depth, and diversity to Filipino cooking," Gapultos shared with the Asian Journal, noting the lack of Filipino cookbooks in the United States only a decade ago. "There's so much more to our cuisine for everybody to discover and enjoy, and there are so many different dishes and flavors that can be replicated by the home cook, so I hope people come away with an appreciation for that."
The book contains over 60 recipes, with each one suggesting a beer or cocktail as a complement, for any cooking level. You'll find a range of kinilaw dishes, like shrimp kinilaw with gin and pomelos, and other creations from Bicol Express meatballs, squid sisig, pig ear lumpia, Bacon isaw, and papaitan, a beef and tripe stew.
"Food doesn't have to be fancy to be good, and you don't need a special occasion to socialize with friends or family," Gapultos said. "That's the great thing about Pulutan. Simple food, easy drinks, and a casual setting are all you need to have a good time."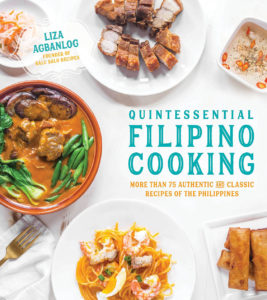 "Quintessential Filipino Cooking" by Liza Agbanlog is an extension of her recipe blog Salu Salo, which was born out of making Filipino dishes using locally available ingredients in Vancouver, Canada, where she has lived with her husband and children since the 90s. 
The result is an index of 75 recipes developed based on childhood memories, those learned from relatives and friends, or modern adaptations. Some stand-outs include the sinampalukang manok (chicken tamarind soup), pork rib adobo, crispy pork binagoongan (shrimp paste), and fresh lumpia, which is Chinese-influenced and was handed down by a cousin. 
"For those who grew up eating Filipino food, I hope that this book will help
them make the dishes they grew up eating," Agbanlog told the Asian Journal. "For those who are not familiar with Filipino cuisine, I hope they can give Filipino cuisine a try and get an appreciation for the cuisine."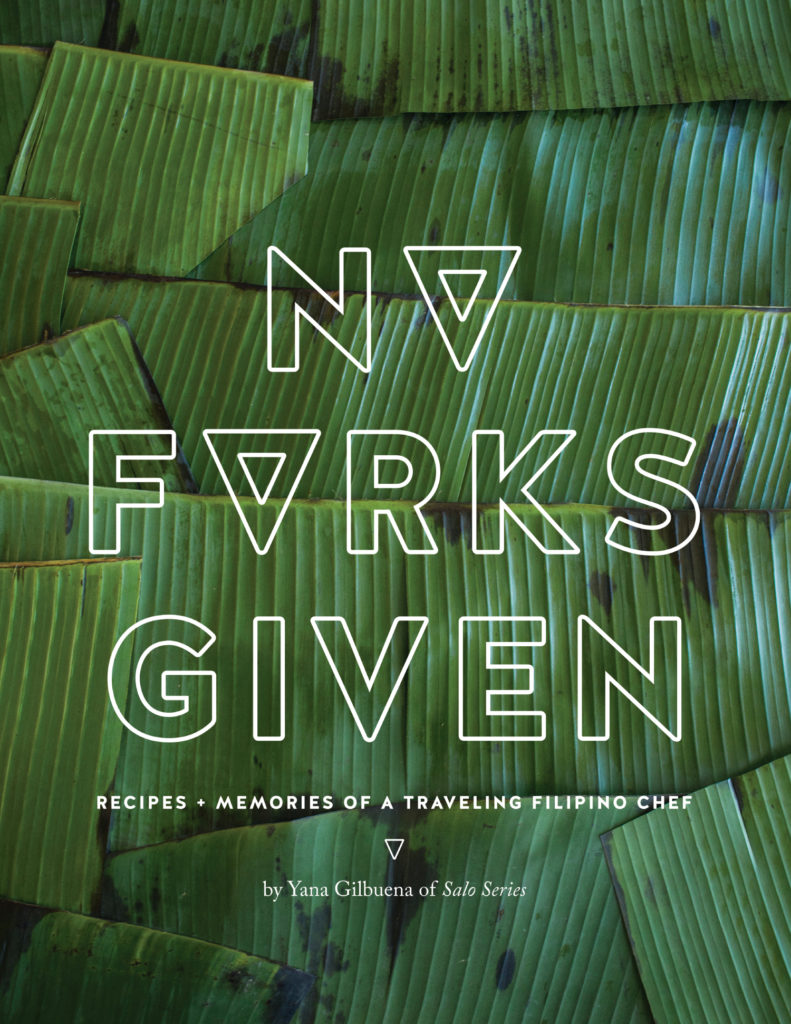 "No Forks Given" by Yana Gilbuena is more than a cookbook — it's a compilation of stories and recipes from Gilbuena's mission to bring Filipino food to all 50 U.S. states through the SALO Series. Gilbuena told the Asian Journal that this book is a testament that cooking Filipino food is accessible to anyone and that Filipinos can connect with and remind themselves of the Philippines through food. 
"It is by no means a compendium of Filipino dishes or an encyclopedia of Filipino food, but it is meant to share some knowledge to folks who are interested in adapting local and seasonal ingredients into Filipino dishes," she said. Some notable recipes in it are the sinigang poke, lengua kare-kare, halo-halo turon, for example. 
The book was announced on Kickstarter in 2017 and garnered 600+ backers who pledged $44,925. Those who supported the campaign will be receiving a physical copy of the book this March, but it's currently available onsaloseries.com in eBook form. 
"It is structured just how my tour was, starting from Key West and ending in Hawaii. It has anecdotes of the people I met, my experience in each state and the recipes I developed," she explained. "The title is very tongue-in-cheek…it is about dining with your hands where no plates or utensils are given. At the same time it embodies a lot of my attitude/approach in my work. I give no forks."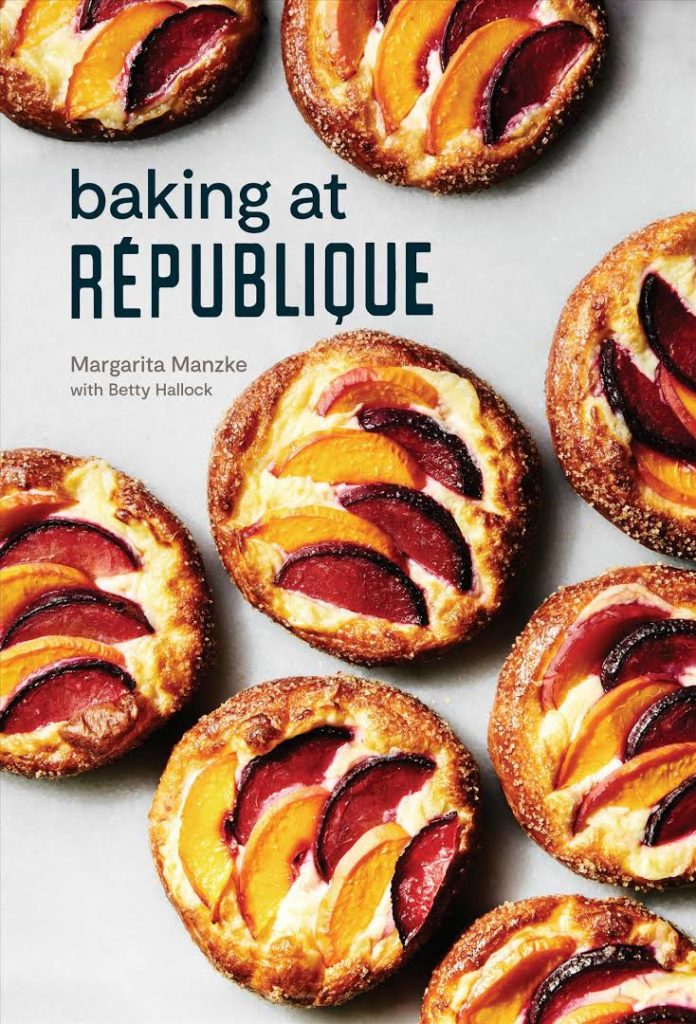 "Baking at République" by Margarita "Marge" Manzke arrives this April for aspiring home cooks and pastry chefs who want to replicate the pastries and sweets Manzke makes almost daily. Manzke, who owns République and Sari Sari Store in Los Angeles plus eight cafés like Wildflour in Manila, is a four-time semifinalist for the James Beard Foundation's Outstanding Pastry Chef award. Her credentials and skill level should not intimidate those seeking to learn how to bake, however, as this book delivers clear instructions on how to master brioche, croissants, or a basic cake batter. 
 "The book has a range of easy, you can start from cookies that literally have four ingredients, to something that requires a little bit more practice or skill…I hope it brings readers joy," Manzke told the Asian Journal. 
Though Manzke is known for her French-influenced desserts, the cookbook has a host of desserts based on her upbringing in the Philippines and those she serves at Sari Sari Store. 
"There are a couple of Filipino recipes like the halo halo, which is a very long recipe, a coconut cream pie derived from buko pie, bibingka, and ginataan, which is perfect for rainy days," she shared.