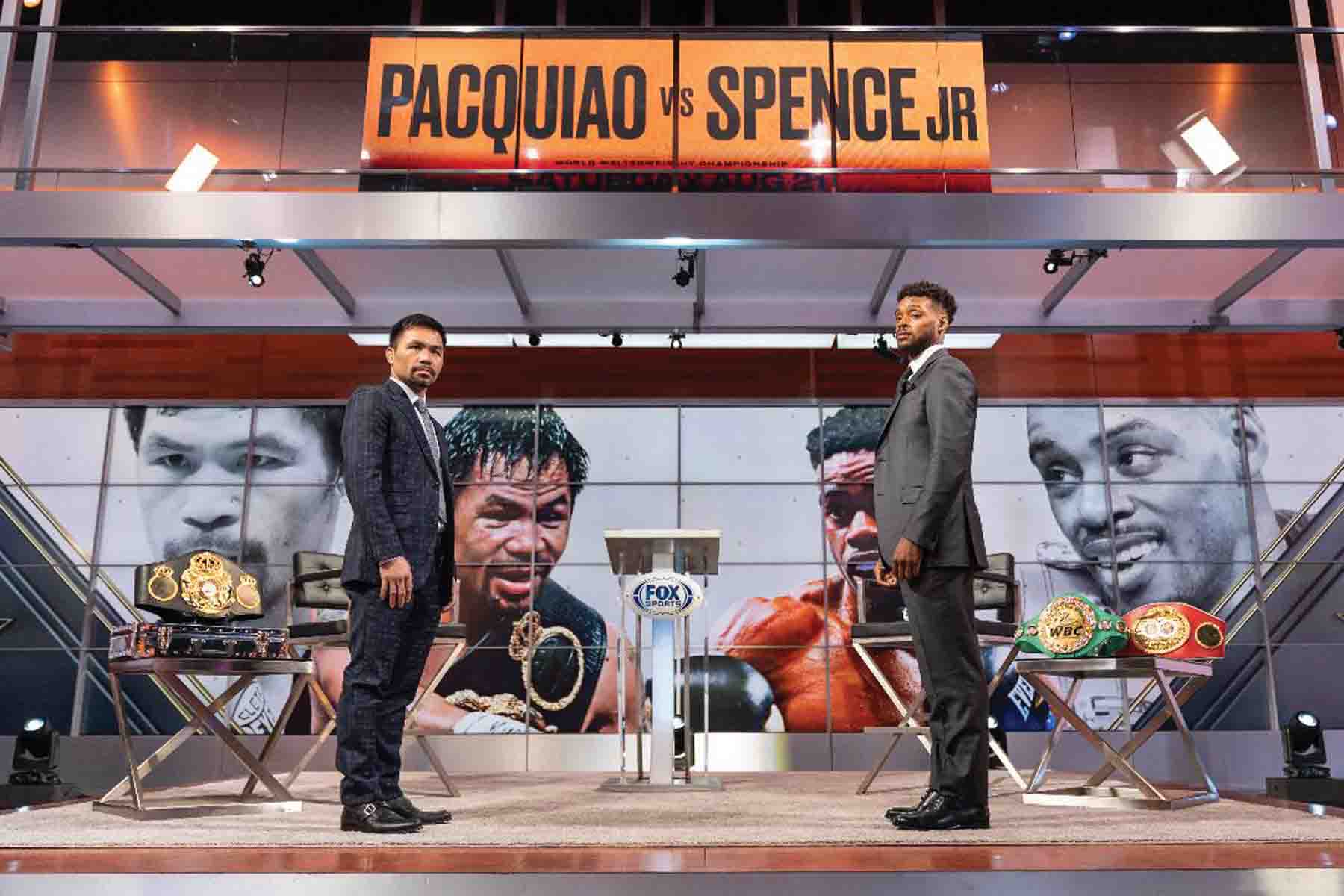 FILIPINO boxing icon and Senator Manny "Pacman" Pacquiao revealed that he picked American boxer Errol "The Truth" Spence Jr. as his opponent because he wanted a "real fight" when he returns to the ring on August 21.
During a press conference announcing the showdown at the Fox Television Studios in Los Angeles, the eight-division world champion noted that Spence is "an aggressive fighter" that should not be underestimated.
"There were a lot of opportunities for me to pick an easier fight than this. But I picked Errol Spence Jr. because I want a real fight and a great fight for the fans. I'm a fighter and boxing is my passion," he said Sunday, July 11.
"Errol Spence Jr. is aggressive, young and undefeated. He's dedicated to his career. This is definitely not an easy opponent. This is the kind of opponent you can never underestimate," he added.
In May, Pacquiao announced his return to the boxing ring with a fight against Spence, who holds the International Boxing Federation (IBF) and World Boxing Council (WBC) titles, set for August 21.
The fight, which will be held at the T-Mobile Arena in Las Vegas and offered on Fox pay-per-view, will mark the end of Pacquiao's hiatus since he won against American Keith Thurman for the World Boxing Association (WBA) super welterweight belt in July 2019.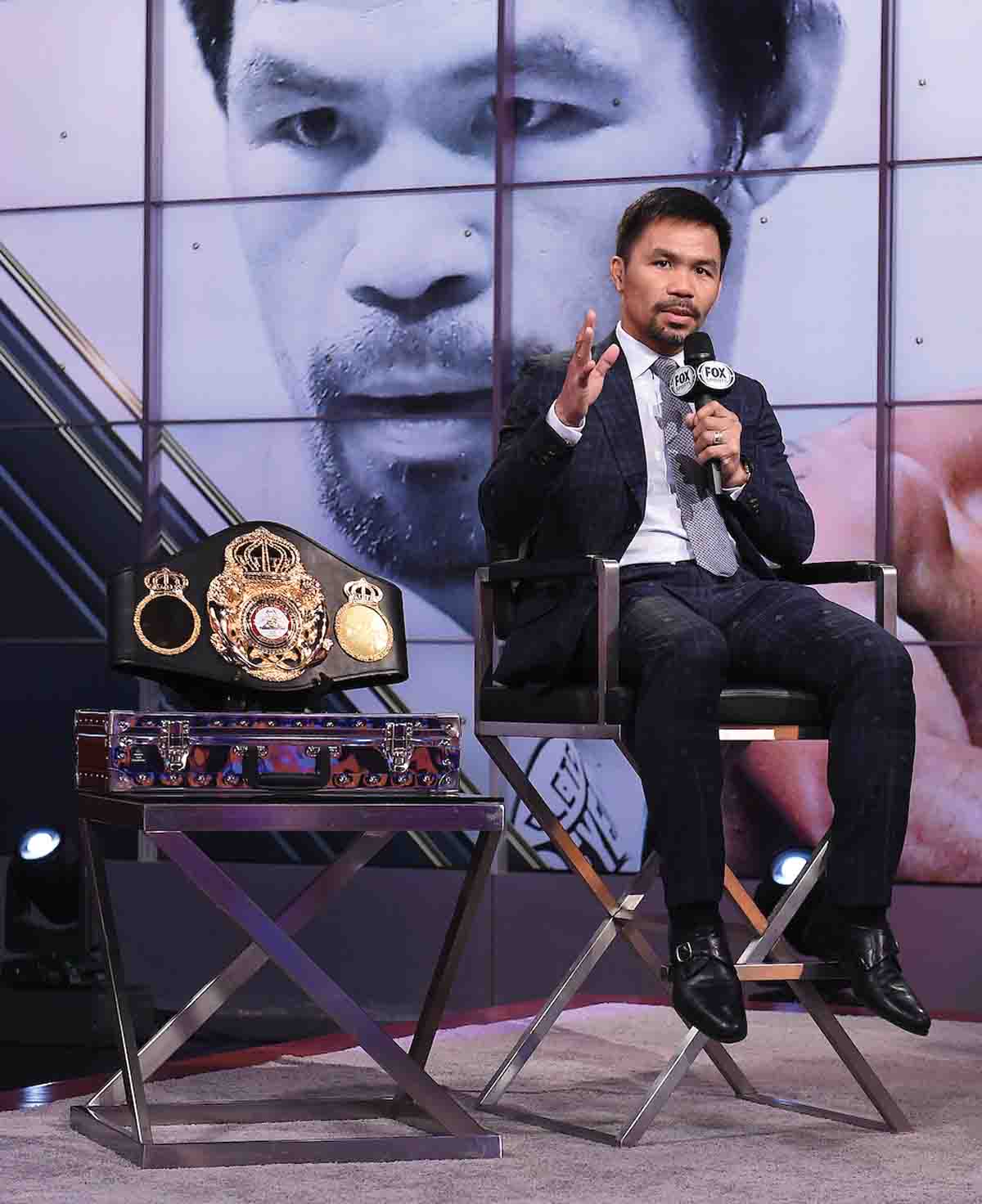 Pacquiao noted that he found himself still "hungry and dedicated" after he started training again for his upcoming fight.
"I had started training in the last week of May in the Philippines. So when I got here to Los Angeles, I was just continuing what I was doing. It's good for me to have the rest that I've had the last two years. I've been boxing since I was 12 years old until now. When I went back to training, I was still hungry and dedicated," he said.
According to him, his bout with Spence is "one of the biggest challenges" in his boxing career.
"This is one of the biggest challenges in my career. I can't say it's the biggest, because I've been fighting the best fighters in the world for years. But he's right up there with anyone I've faced," said Pacquiao.
"This is a one-of-a-kind and prodigious fight. There's going to be a lot of action in the ring. I'm so thankful for everyone who supports me and I'm happy to be in this position again fighting one of the best fighters in the world," he added.
When Spence was asked about getting advice from Floyd Mayweather Jr. — who won via unanimous decision against Pacquiao in 2015 — the Filipino boxer interjected, saying Spence doesn't need the advice.
"Errol doesn't need to have advice from Mayweather. I believe Errol is better than Mayweather. He is a [better] fighter than Mayweather," Pacquiao said.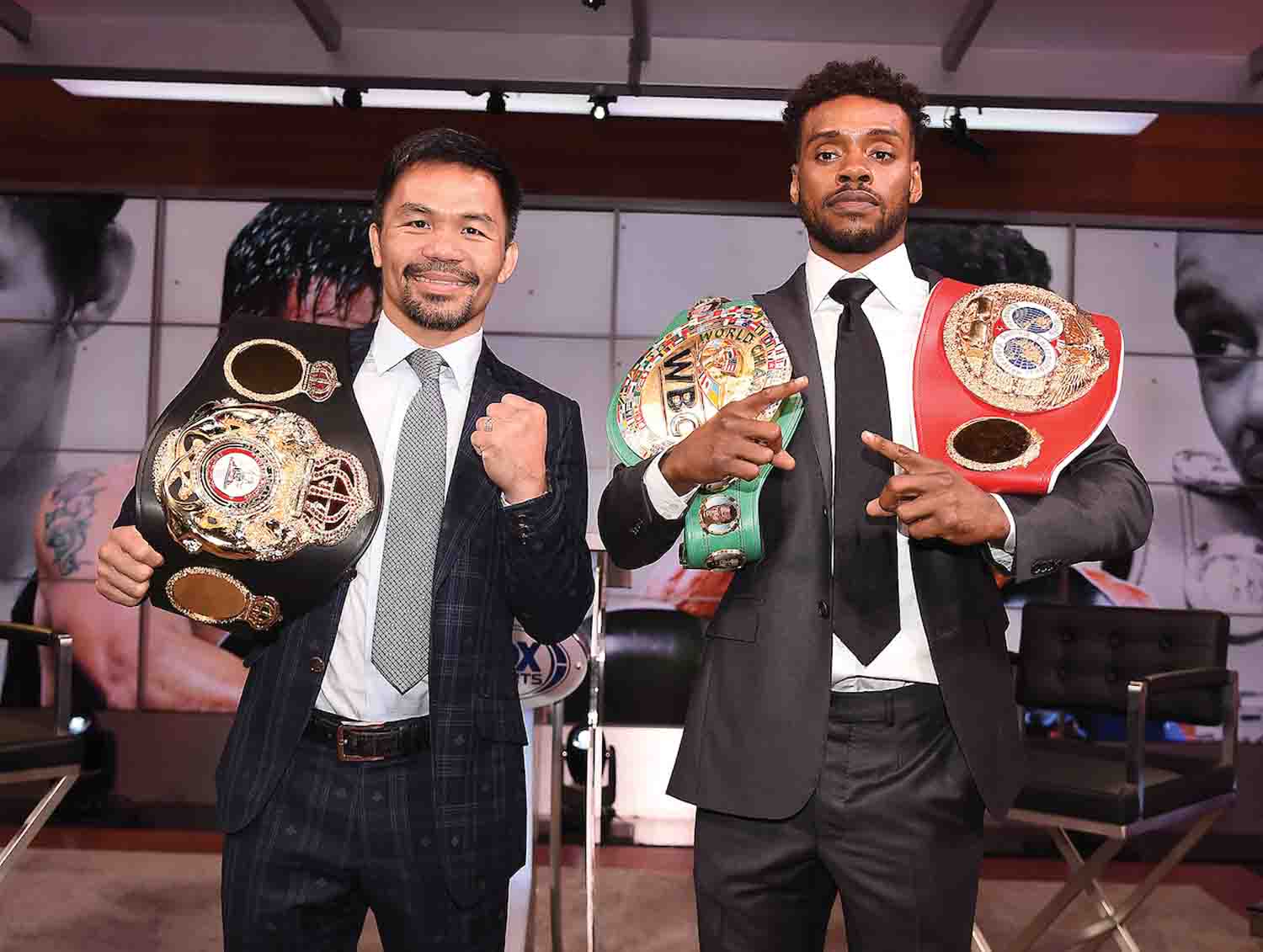 "Maybe he can teach Floyd how to fight toe-to-toe," he added.
In response to Pacquiao's statements, Spence said he expects a dangerous fight next month.
"Manny Pacquiao is the kind of guy, he will lull you to sleep. He'll give you a lot of compliments and gratitude and things like that and as soon as the bell rings he'll be jumping all over you," the American boxer noted.
Spence also expressed confidence that Pacquiao won't be able to knock him out inside the ring.
"I don't see myself ever getting knocked out. I just don't see it. We're going to be mindful that he has power. He knocked down Thurman and hurt him with a body shot. We'll keep that in mind. But I'm not thinking about if he can knock me out," he said.
"I have the ability to finish Pacquiao, but for me, it's about winning the fight. It's to stay focused and win the fight. When you go out there and rush it and try to go for the knockout, I feel like from my experience, even in the amateurs, you look sloppy and something goes wrong," he added.
Pacquiao currently owns a record of 62-7-2, with 39 knockouts. Meanwhile, Spence's record is 27-0 with 21 knockouts.
After surviving a near-fatal rollover car accident in October 2019, Spence won against Danny Garcia to retain his WBC and IBF in December last year.