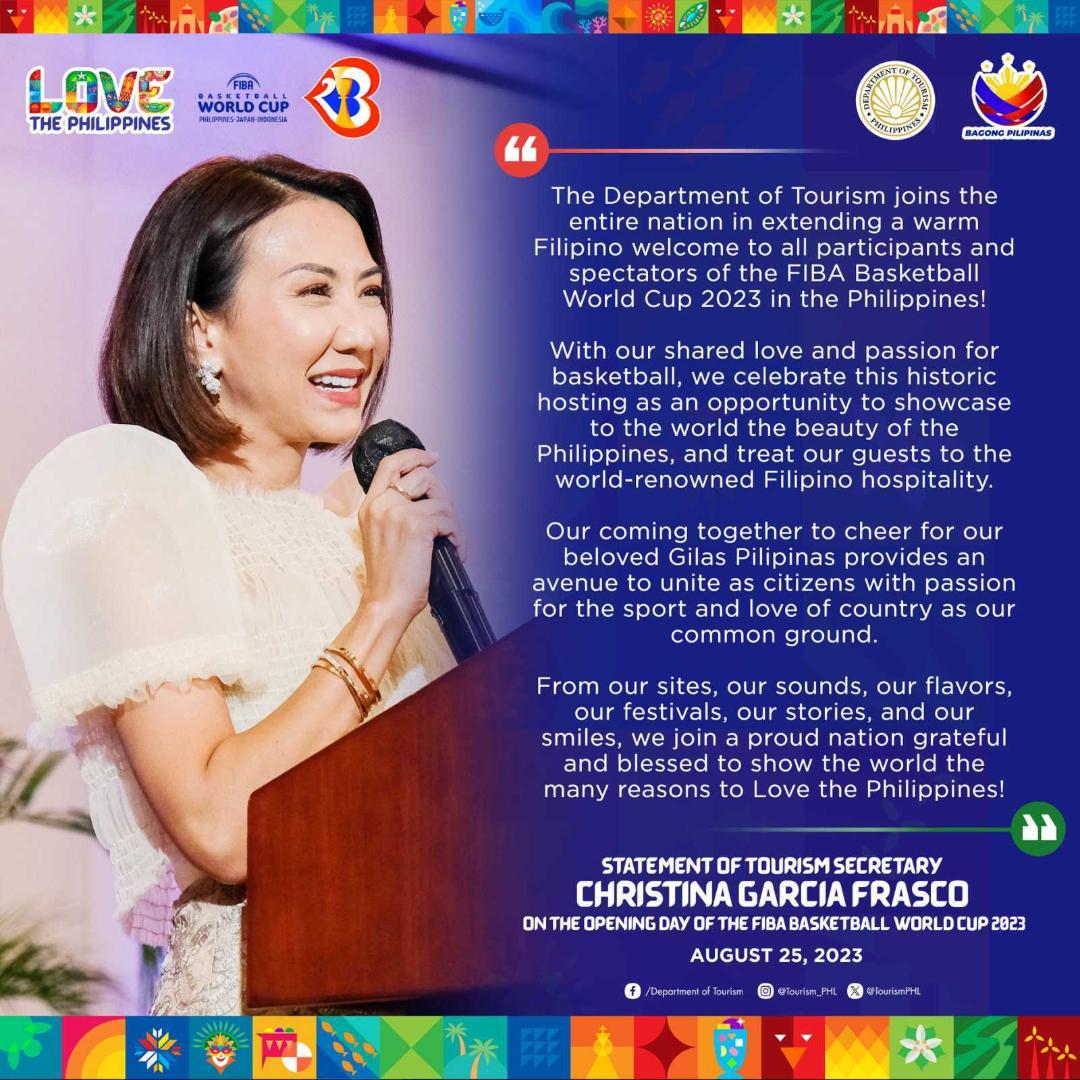 Statement of Tourism Secretary Christina Garcia Frasco on the Opening Day of the FIBA Basketball World Cup 2023
The Department of Tourism joins the entire nation in extending a warm Filipino welcome to all participants and spectators of the FIBA Basketball World Cup 2023 in the Philippines!  
With our shared love and passion for basketball, we celebrate this historic hosting as an opportunity to showcase to the world the beauty of the Philippines and treat our guests to the world-renowned Filipino hospitality.  
Our coming together to cheer for our beloved Gilas Pilipinas provides an avenue to unite as citizens with passion for the sport and love of country as our common ground.  
From our sites, our sounds, our flavors, our festivals, our stories, and our smiles, we join a proud nation grateful and blessed to show the world the many reasons to Love the Philippines!