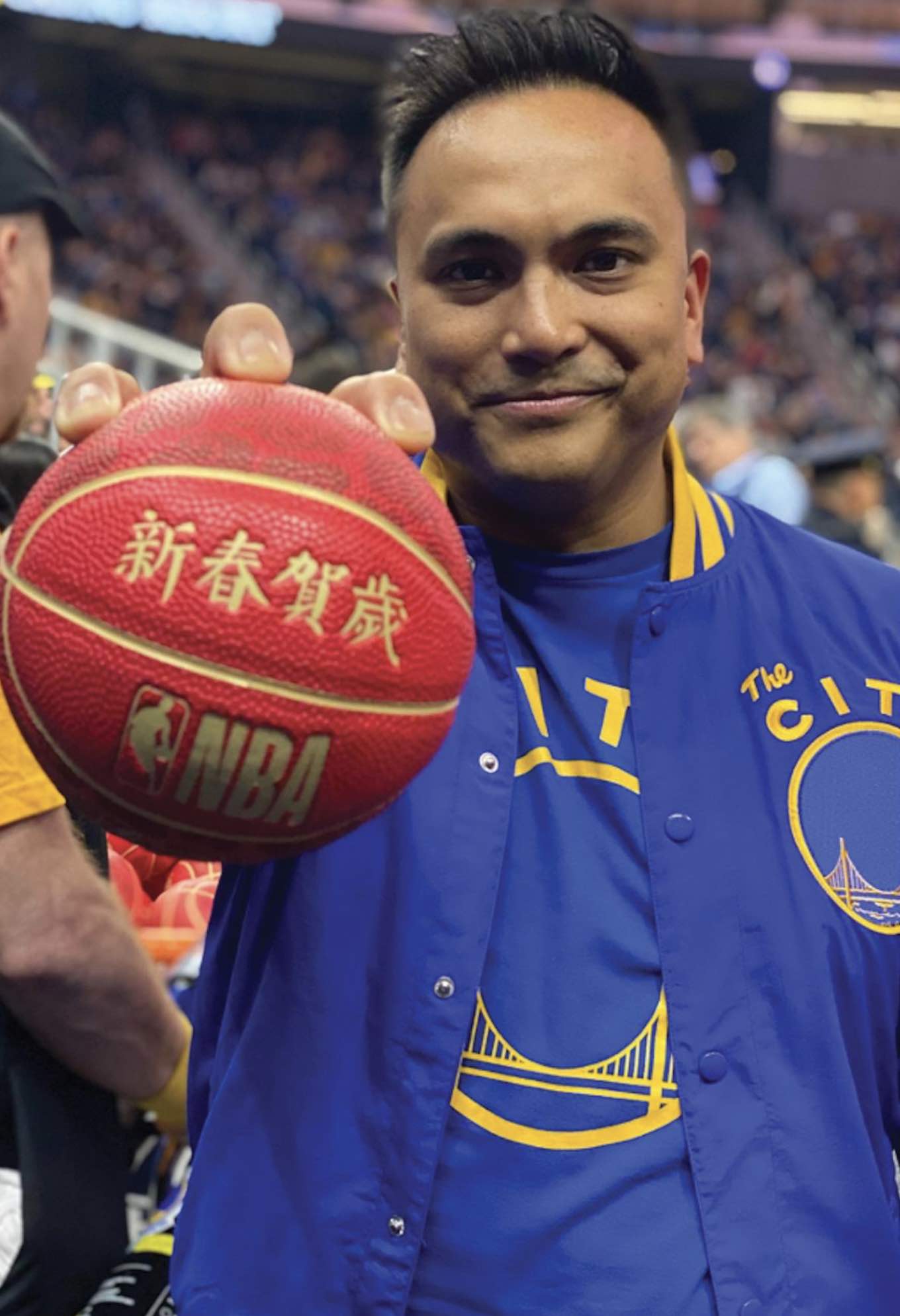 Filipino American Franco Finn, who is the in-arena emcee/host and television personality for multiple National Basketball Association (NBA) champion the Golden State Warriors, will represent the organization in the upcoming 2023 NBA All-Star festivities in Salt Lake City, Utah, according to a release provided by the organization.
Known as the first and only Filipino/Asian American "Hype Man" in the NBA, Finn will host two events during All-Star Weekend: the Rising Stars Challenge on Friday, February 17, and All-Star Saturday Night on Saturday, February 18. This will be his first time joining the All-Star festivities on-site as host for events featuring the biggest, brightest and current/upcoming NBA league stars.
Finn, who many Warriors fan know and love, regularly entertains and energizes sold-out crowds during Warriors home games (now at Chase Center). He hosts the pre-game show "Warriors Warm-up," introduces the team's starting line-up, and conducts contests and promotions at the arena. He is in his 20th season with the Golden State Warriors franchise.
Franco Finn is a first-generation San Francisco native. Born & raised in the Mission & Excelsior districts in Francisco, he eventually settled in the Sunset District. Franco attended French American International School (FAIS) in grade school, where he had a bilingual education and learned how to be fluent in French. Finn then attended Sacred Heart Cathedral Prep in San Francisco, and received his B.A. in Communications at Santa Clara University.
For nearly a decade, Franco has been an aviation professional, working in many capacities within the airline industry from Brand Marketing, Partnerships, Communications, External Relations & Employee Engagement. Currently, Franco manages the Community Relations & Engagement efforts for the state of California at Alaska Airlines, while also serving as their company media spokesperson, host, and travel influencer.
Franco is an active member in the San Francisco community where he also serves on the Executive Board of the San Francisco Chamber of Commerce, board member for the Hotel Council of San Francisco, and was recently appointed as a Commissioner for the City & County of San Francisco's Film Commission.
When Franco is not working his business and corporate jobs, people recognize him and his voice in the last 20 years as the in-arena emcee/host and TV personality for the current NBA World Champion the Golden State Warriors.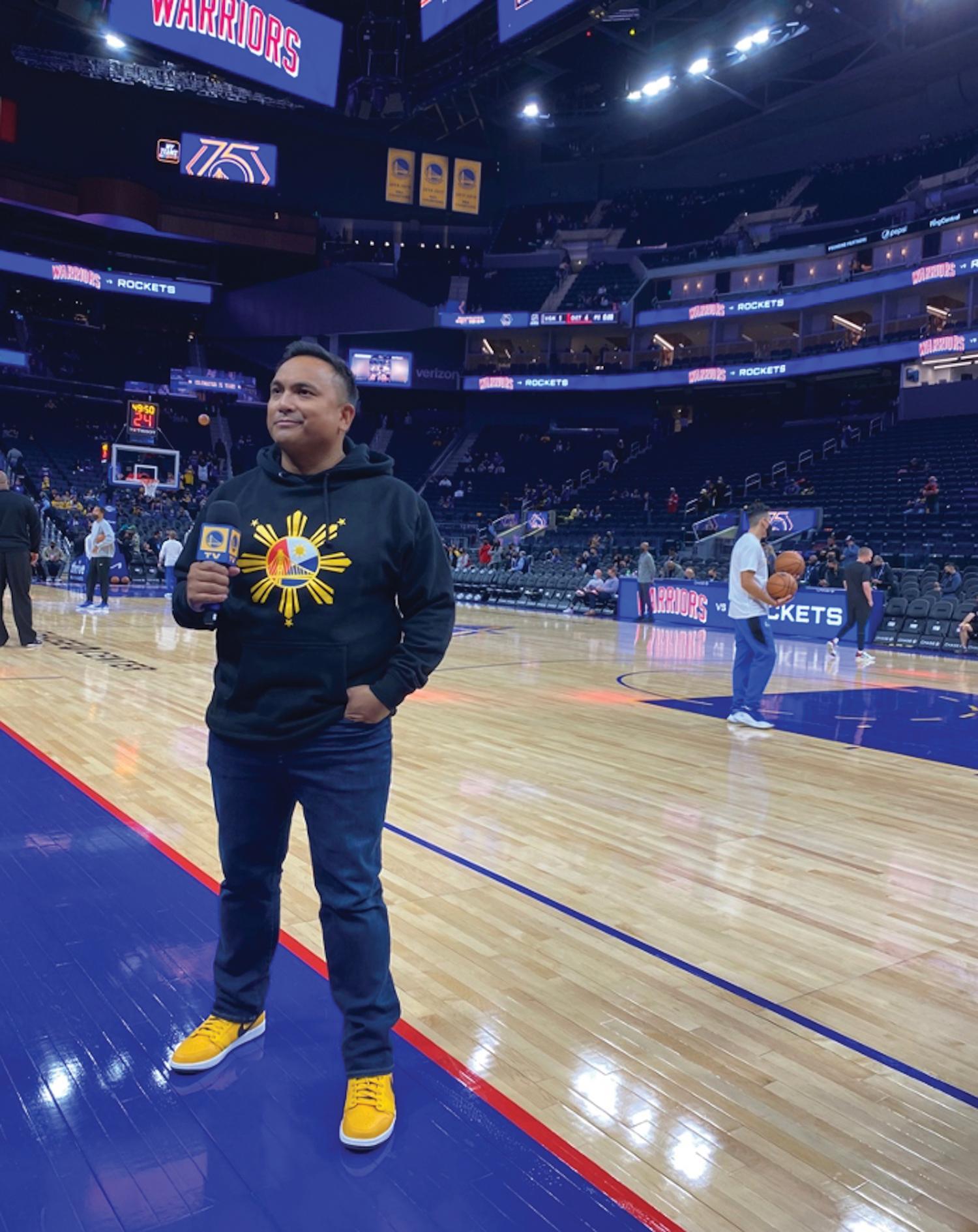 Finn is also a well-known professional auctioneer, nicknamed the "Hypeman Auctioneer," where he shares his voice and influence at many charity benefits, galas, celebrity events and all types of fundraiser events around the San Francisco Bay Area, the country & beyond. He's a graduate of the Mendenhall School of Auctioneering in North Carolina, as well as a member of the National Auctioneers Association (NAA) with a Benefit Auction Specialist (B.A.S.) designation.
Franco has been involved in a multitude of fundraising events for many years, working with some of the most recognizable nonprofit charities and organizations from the American Red Cross, March of Dimes, The Ronald McDonald House, the Boys & Girls Clubs, the YMCA, and the Make-A-Wish Foundation, just to name a handful, helping to raise millions of dollars and counting, in his career.
Within the Filipino American community, Finn has been an active member in community events over the past 20 years, generously and proudly providing his emceeing talents to the Pistahan Parade and Festival, SF Giants Filipino Heritage Night, and Filipino American History Month Celebration at City Hall.
Finn's media background and experience includes being a current segment host on KRON 4 TV, where you can see his recurring "Franco On The Fly" travel segments. He also has worked as a freelance emcee/host for the San Francisco Giants' special events department for the past 14 seasons. He is a local and national emcee – Franco has hosted a variety of signature events, as well as sporting events from NASCAR to Red Bull's extreme sports competitions. His previous stints include being an on-air personality and host for TV and radio for entities such as CBS, Comcast SportsNet, the Oakland Raiders (NFL Network), KOFY-TV, Radio Disney, KGO AM 810, and guest appearances on ESPN Radio.