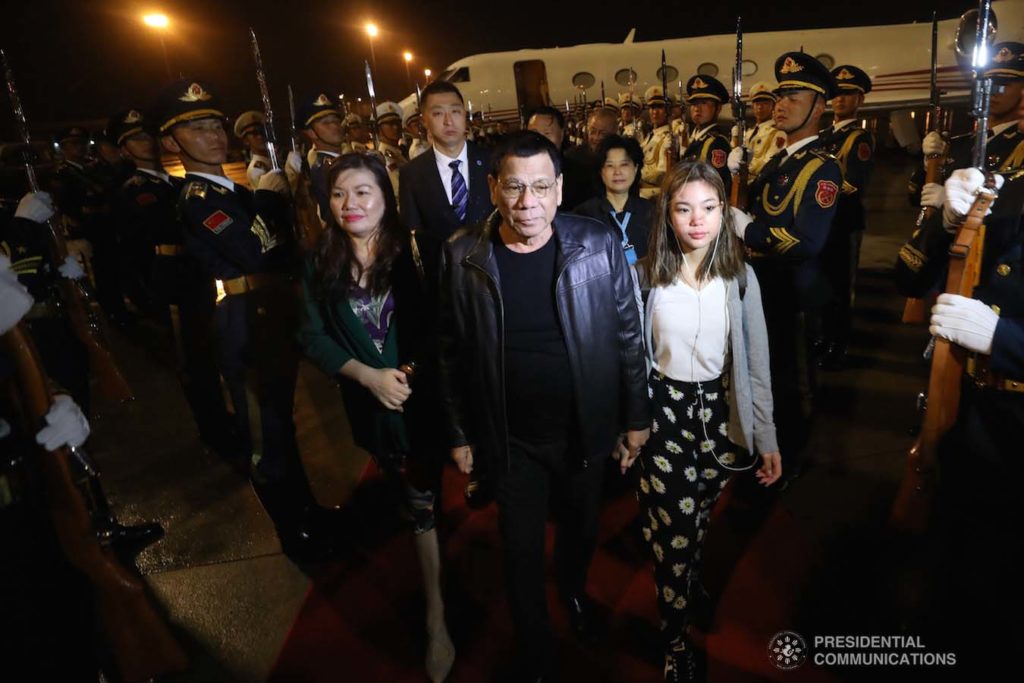 The Department of Trade and Industry (DTI) on Tuesday, April 23, said the Philippines is expecting to seal at least $10 billion worth of investment and trade deals when President Rodrigo Duterte concludes his visit to China this week.
Duterte arrived in Beijing on Wednesday, April 24, to attend the second Belt and Road Forum on Thursday, April 25.
Trade Secretary Ramon Lopez said more than 15 agreements covering trade and investments on food, energy, power, infrastructure, technology and services are expected to be signed during the president's trip.
He also said that more agreements could be added.
"As part of President Duterte's Tapang at Malasakit battlecry for nation building, the DTI is continuously seeking investment opportunities from our country partners to bring home jobs and business opportunities for more Filipinos," Lopez said.
Duterte attended the first Belt and Road Forum in 2017 and affirmed his intent to improve ties with China.
'Best time to engage in more cross-border activities'
DTI, in partnership with Bank of China, is set to hold the Opportunities in China's New Economy and Belt and Road Initiative Development event on Friday, April 26 in Beijing. The event will serve as platform for Philippine firms to learn about China's policies for foreign ventures and investment opportunities.
"The Philippines has seen rapid growth in just a few years thanks to the administration's commitment to develop local infrastructure and industries," said Deng Jun, Philippine head of Bank of China.
"With spending on the rise among Chinese consumers, businesses and investors, as well as the establishment of the Philippine Renminbi Trading Community, I believe now is the best time for our countries to engage in more cross-border activities to further grow our two economies," he added.
The Philippines and China may sign about five agreements covering education, anti-corruption, drug rehabilitation, official development assistance and infrastructure on the sidelines of the BRF, according to Foreign Affairs assistant secretary Meynardo Montealegre earlier this week.
Aside from attending the BRF, Duterte is expected to hold bilateral meetings with China President Xi Jinping and Premier Li Keqiang, as well.
According to PhilStar, it is not clear if the issue over the West Philippine Sea would be discussed during the meetings.
Former foreign affairs secretary Albert del Rosario and former ombudsman Conchita Carpio-Morales filed a lawsuit against Xi earlier this year for the destruction of marine resources and livelihood of Filipino fishermen in the West Philippine Sea.
Hundreds of Chinese vessels have been circling Pag-asa, the largest of nine Philippine-controlled islets in the disputed Spratlys, reports have said.