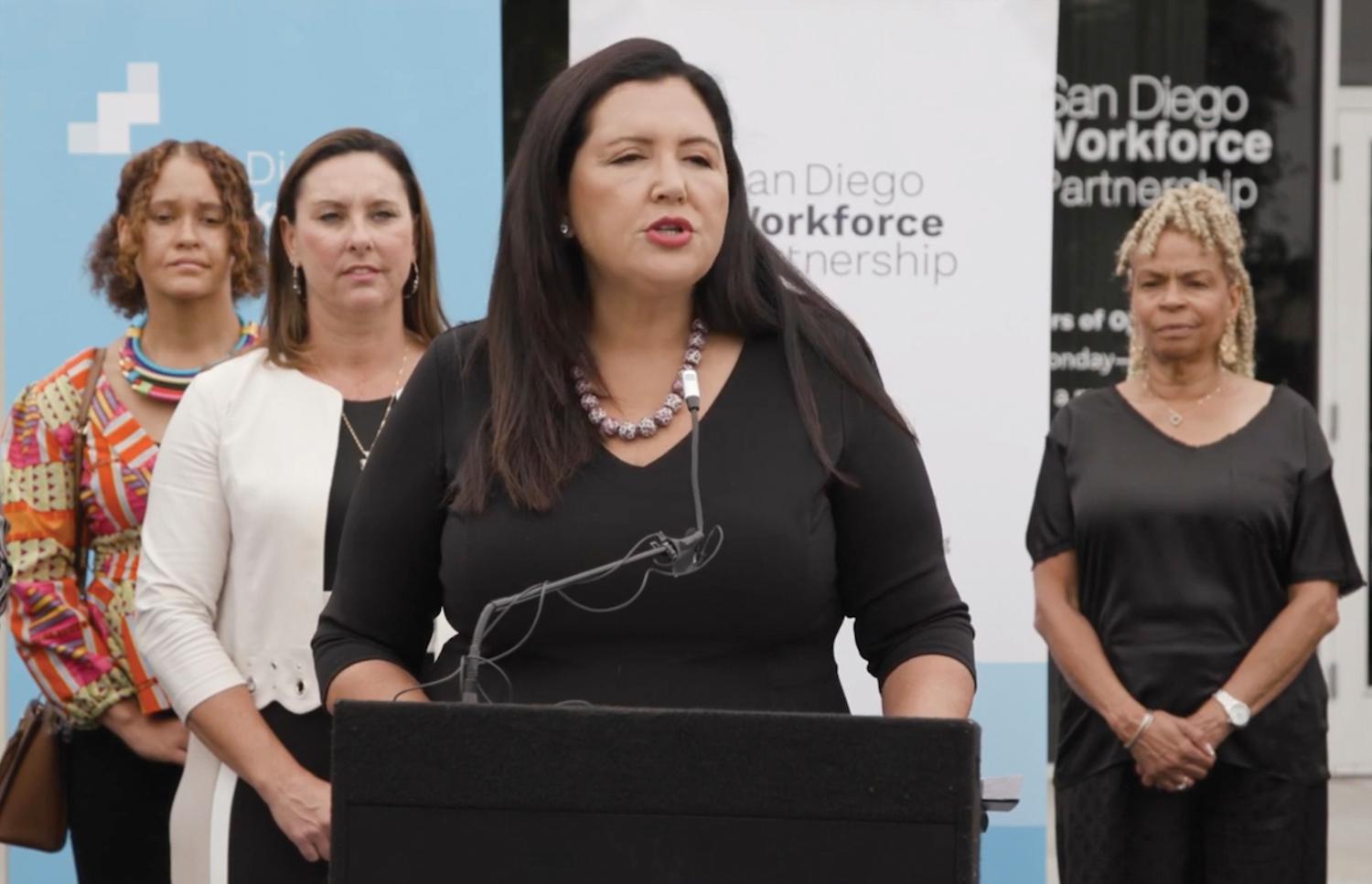 THE County of San Diego and partners have launched a new program to guide foster youth through higher education opportunities and career development. The $5 million program is called Career Pathways for Foster Youth.
Board of Supervisors Chairwoman Nora Vargas, along with the San Diego Workforce Partnership and other community partner organizations, delivered the news on Tuesday, September 5 outside of the Partnership's Imperial Avenue training center.
Young adults in foster care face disproportionate levels of unemployment and homelessness as adults.
At 21 years of age, almost half of the youth who are in foster care are unemployed. Of those who are employed, 70 percent live below the federal poverty level.
These challenges are especially evident in youth of color, who are overrepresented in foster care and far more likely to face barriers to success and wellbeing as they become young adults.
Career Pathways for Foster Youth will provide young people in the foster system equitable access to services, providing them a clearer path to success.
For current and former foster youth, this means receiving hands-on, individual employment services to support vocational/career interests, skills, and talents as they transition out of the foster care system and into adulthood.
For more information or to apply for the program, visit the San Diego Workforce Partnership website at https://workforce.org/fostercare/.
(Anita Lightfoot/County of San Diego Communications Office) n