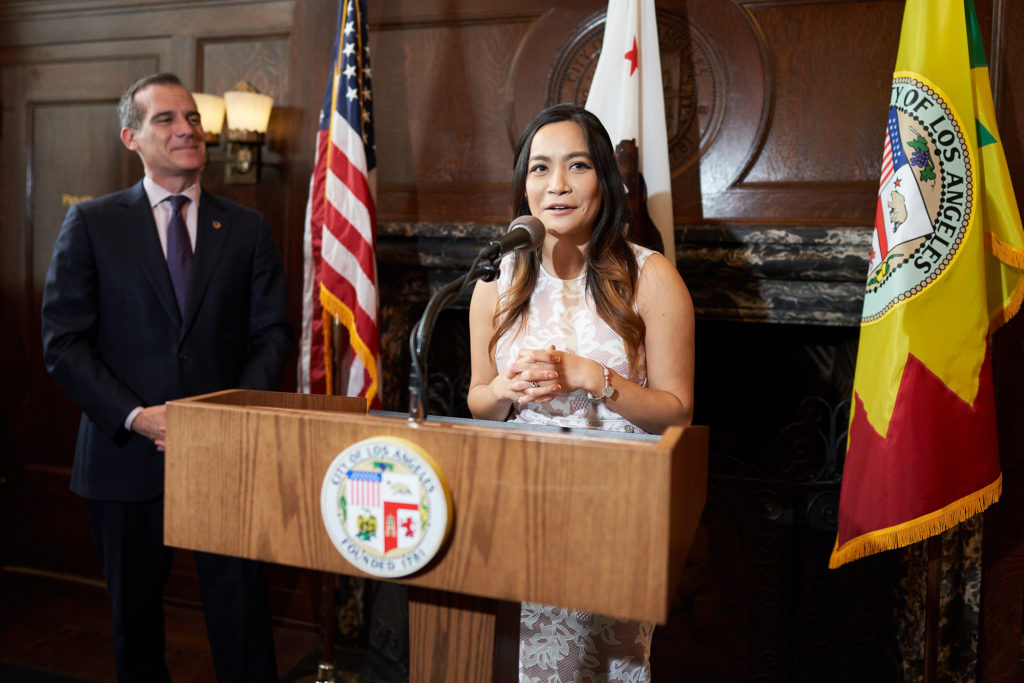 LOS ANGELES — A high-ranking Filipina American in City Hall is now a commissioner on the Board of Public Works.
Jessica Caloza was confirmed to the position on Tuesday, March 19 after the City Council voted unanimously, making her the first Pinay to sit on the Board.
She was nominated for the vacant seat back in February by Mayor Eric Garcetti, for whom she had served as director of scheduling since 2017.
"When we were making a decision about appointing the next Public Works commissioner, this was a no-brainer," Garcetti said on Tuesday. "The best person in this city and this administration was…right there in front of us every single day."
At the City Council meeting, Caloza spoke about her perspective as a first-generation immigrant from the Philippines "whose first experience here in the United States was right here in Los Angeles."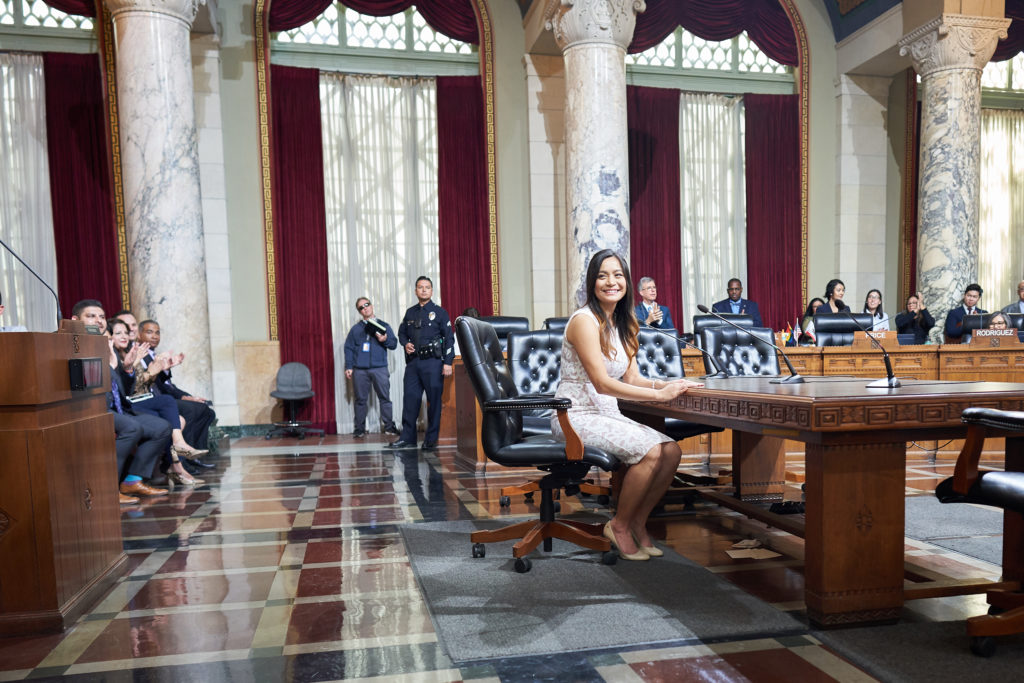 "It's why I have such a passion to serve and why I am in public service because it was through good public programs and good public institutions that my family in one generation was able to succeed and why I'm here today," she said.
Following the confirmation, she was sworn in to become part of the five-member, full-time executive team that oversees projects and programs, such as construction and sanitation, to the benefit of the city's 4 million residents. She will specifically handle the Bureau of Engineering, which deals with infrastructure plans.
One of her immediate priorities as commissioner is to take a look at the metrics the Board is collecting and have them disaggregated to see where the resources and services are being allocated.
"Data is so important to holding government accountable and making sure there's transparency with our residents and making sure that they understand what services we provide and what resources that are publicly available because it is a safety net for so many families," Caloza told the Asian Journal.
She added that expanding the services through language access is also on her agenda, "since English is my second language, as I notice for so many people in this room and in this city."
Before the City Council meeting on Tuesday, a reception was held by the Mayor's Office, which was attended by City Hall colleagues, Philippine Consul General Adelio Cruz, Consulate representatives and dozens of members of the local Fil-Am community.
"For them, it's really important to make sure that we have people in these positions that look like them and represent their values and that's what I'm really looking forward to doing. Seeing people energized me and motivated me to just do good work," Caloza shared with the Asian Journal.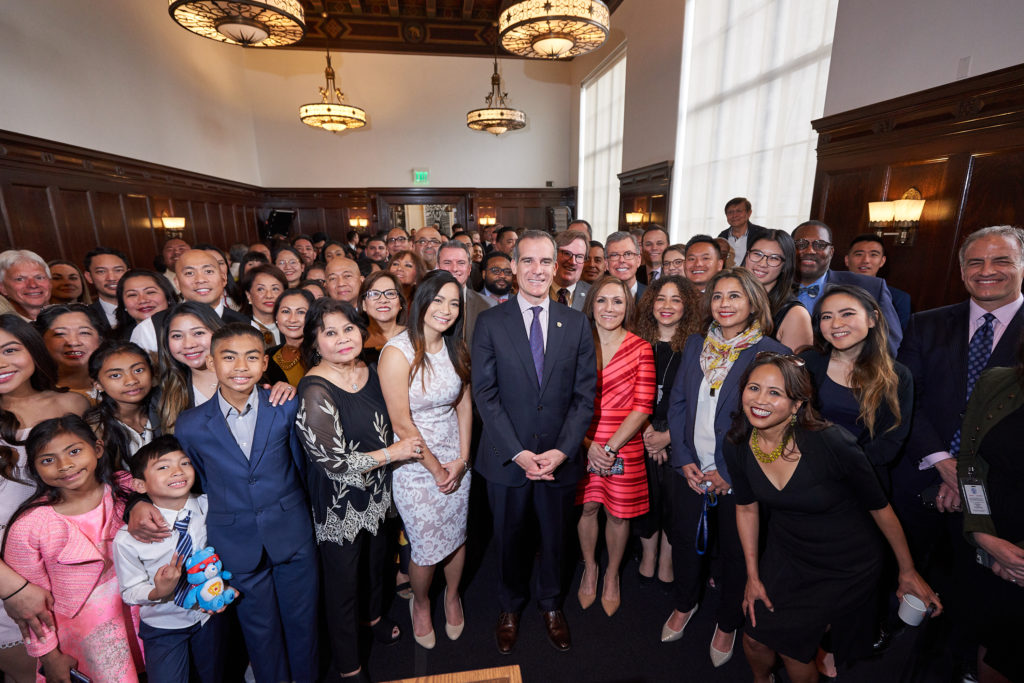 Prior to the director of scheduling position, Caloza was deputy director of scheduling and came to the Mayor's Executive Office from the Office of Immigrant Affairs, where she managed policy proposals, grant programs, and civic engagement initiatives focused on expanding access to resources for immigrant communities.
Her background also includes serving in the Obama administration as a policy analyst in the Department of Education and as campaign aides for several members of Congress, including former Rep. Xavier Becerra, California's current Attorney General.
With her experience on the federal and local levels of government, Caloza said she also brings a unique perspective as a millennial in public service.
"For me, it was never calculated in that I was trying to get from point A to point B… It's really a testament too to the mayor and this administration that they believe in our generation and that we can make tough decisions no matter how old you are," she told the Asian Journal. "Age is also part of representation, just as gender is and just as ethnicity is. We want to make sure that people who are going to live in our age in these communities have a voice on the Board and on these issues that really affect every single person. It doesn't matter how old you are."
Caloza went straight to work during the Public Works meeting on Wednesday morning. The commissioners hold meetings three times a week, which are open to the public.
"You can see what we're voting on, what we're talking about, and the discussion is all public," she said. "It's important to see how government works up close so that you understand where to push and pull when you want to get something done."