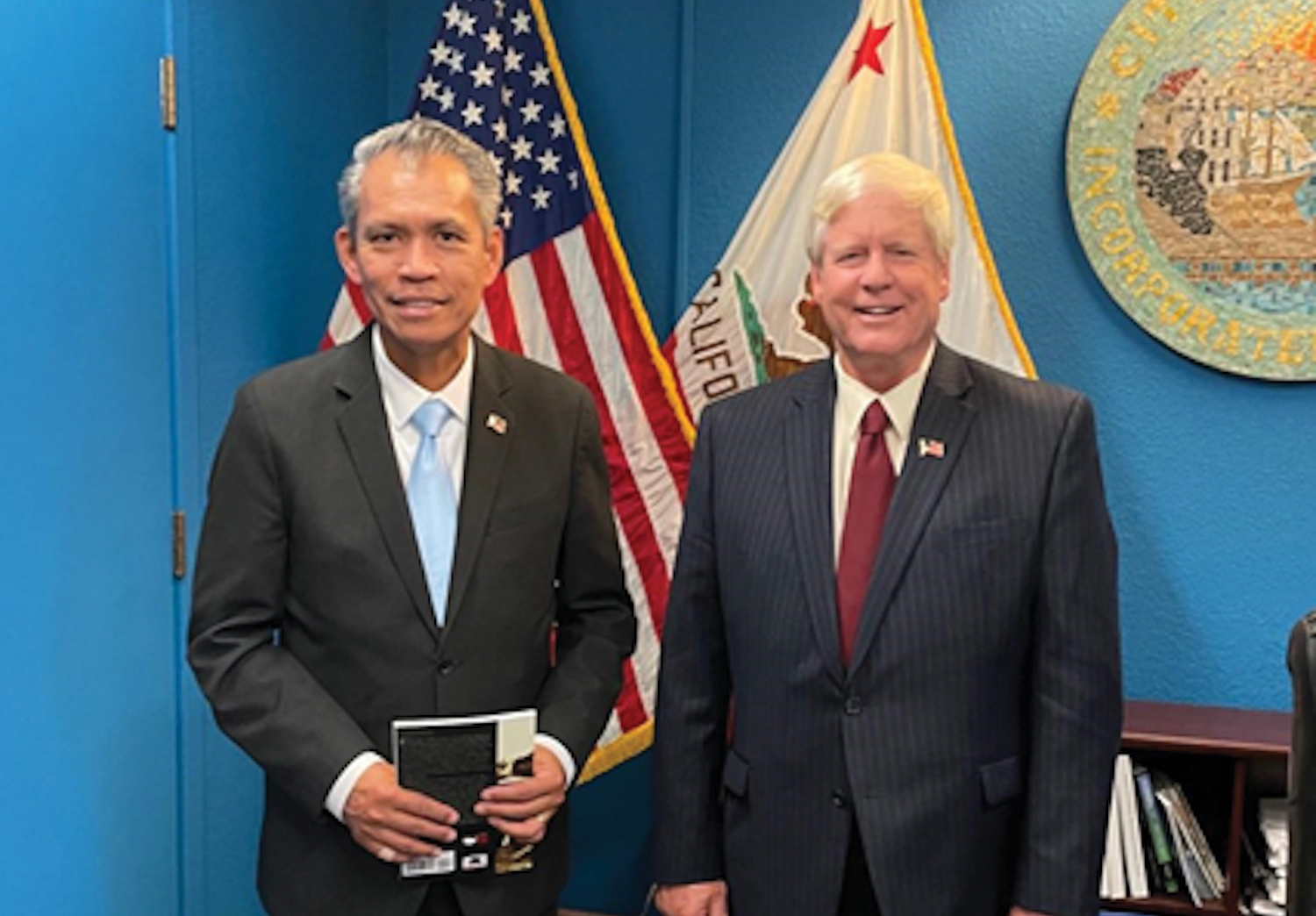 THE Philippines' Consul General to San Francisco Neil Frank Ferrer paid a courtesy call on Vallejo City Mayor Robert H. McConnell on October 26.
During the meeting, the Consul General held discussions on promoting mutual trade and investment, enhancing people-to-people ties, and engaging with the sizable number of Filipino Americans in the City of Vallejo.
Consul General Ferrer shared the Philippines' investment priorities to Mayor McConnell and expressed hope that companies in Vallejo can consider the Philippines for their outward investment as well as for trade. Mayor McConnell, for his part, also shared economic developments in Vallejo as well as major companies present in the city. The Mayor also shared about ongoing projects in the city where Filipino American entrepreneurs are welcome to participate.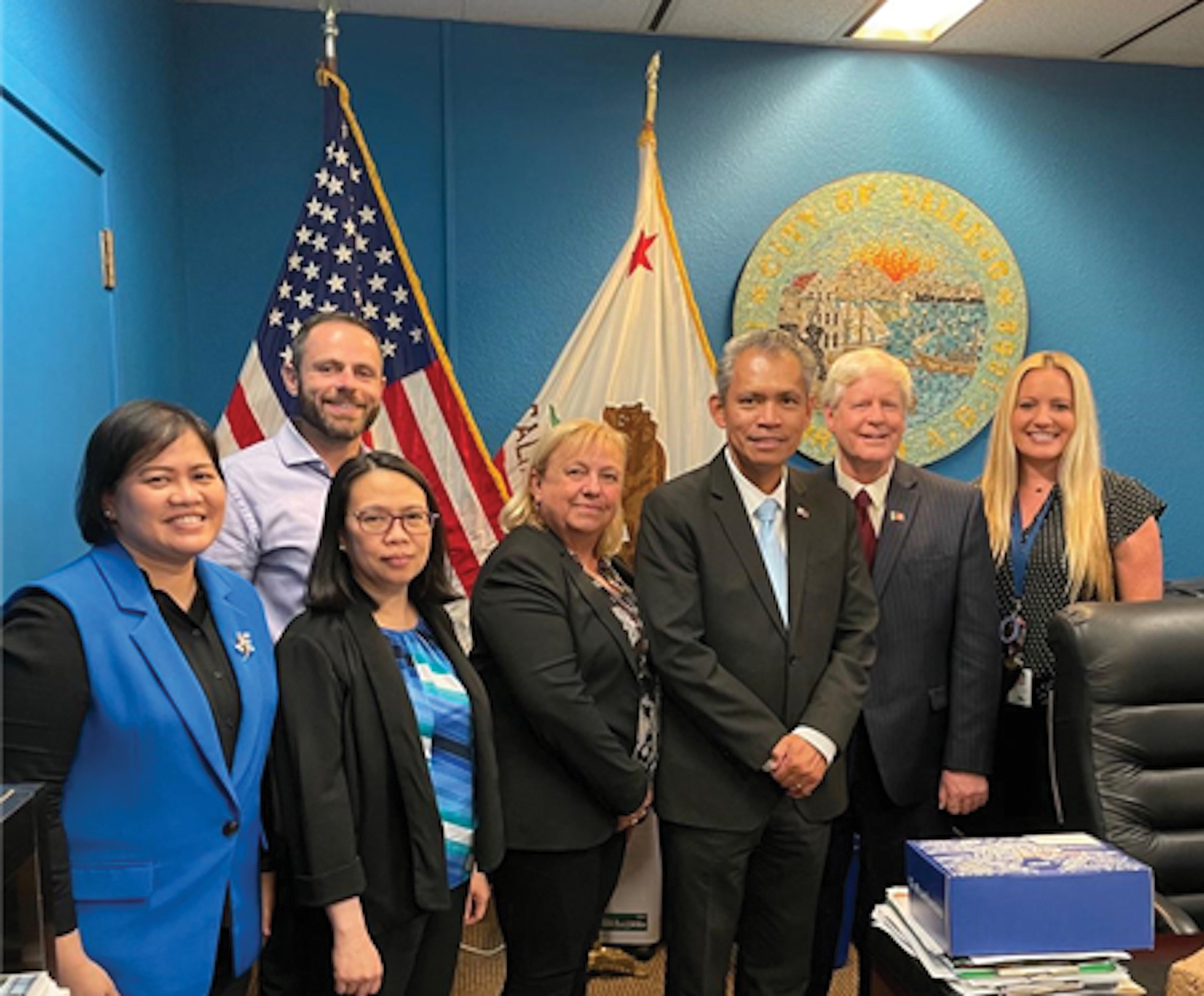 The two officials also discussed the sister city agreement between Baguio City and Vallejo City that has spanned for almost 30 years and expressed hope that the ties can lead to more economic opportunities for the two cities.
Both officials noted the increasing participation of the Filipino American community in public life and their contribution to the City of Vallejo. (PCGSF Release)