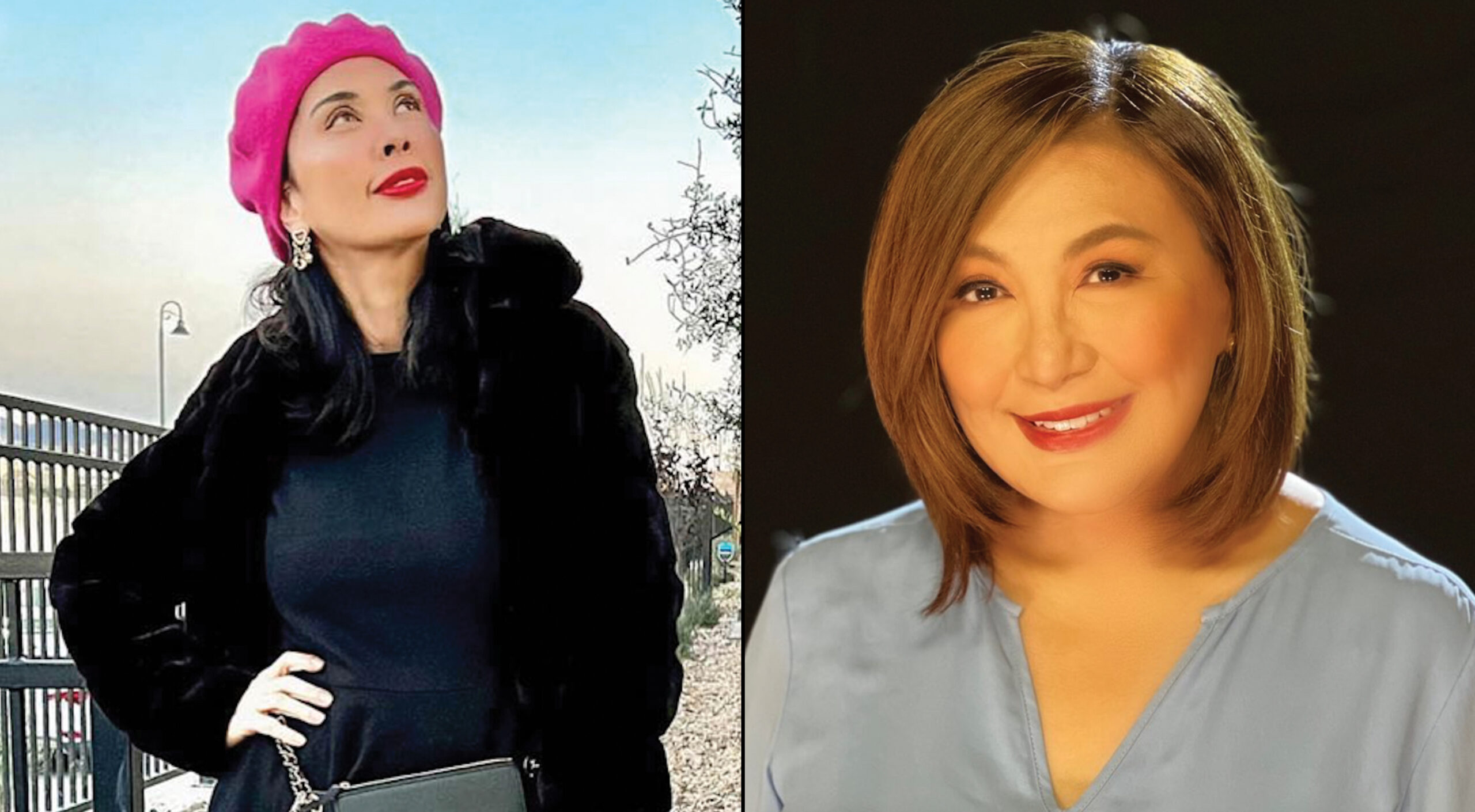 IT'S never an easy decision to stay away from the limelight, especially when you have experienced success on a grand scale.
Concert Queen Pops Fernandez and Megastar Sharon Cuneta in recent weeks revealed that they had considered stepping away from their careers. Both artists ultimately decided to put that decision on hold.
For Pops, recent concerts with fellow singers and industry veterans renewed her passion for singing and performing on stage.
"In my mind, I could retire already. But when you experience, when you feel again, when you're onstage again, of course you feel the energy of the audience, and it encourages you," she admitted in an interview with PEP.ph. "I think I am just thankful that I am given more chance to perform again. And not just perform, I really get to perform with the best of the best."
"God has been so good and we still have other things being planned, individually, with our other shows. So, we're feeling very blessed to be able to perform constantly, especially for me. It's been a while since I have been able to sing [before an audience], it's like lately I am given a chance to do one show after the other, so I really feel that it is such a blessing," she added.
Prior to performing with Kuh Ledesma and Jaya, Pops was part of the Hitmakers concert with male singers Hajji Alejandro, Nonoy Zuñiga, Rey Valera and Marco Sison.
"People have not seen me for a long time. I am very grateful and thankful, and I really feel blessed," Pops reiterated.
The singer-TV host is currently in the United States to spend the holidays with her sons Robin and Ram.
Sharon, meanwhile, had posted an excerpt from Joanna Gaines' new book "The Stories We Tell," which she said resonated with her.
"I am just undeniably EXHAUSTED. Retirement is calling. Once in a while I can pop up in a movie or two, a concert, or a TV show, even a season or a series if it's not too tiring. But I AM tired…All I wish I could do is be with my family and take care of them. And do all those other things I always wish I could do but just couldn't find the time for," part of the 56-year-old's post said.
It hasn't been the first time that Sharon had posted her wishes to retire from showbiz – as early as seven years ago, she had talked about getting away from it all.
However, Sharon's replies to people commenting on her post showed that she cannot do as she pleases at the moment.
Replying to fellow showbiz star Arlene Muhlach, who said that she wants to do the exact same thing at 54 but can't do it because her kids are both still in school, Sharon said, "I really feel you. Same."
And then, there's the Megastar's reply to Belen Aleth Ocampo, who told Sharon to take care of herself and told Sharon that she understands the star's need to slow down and take it easy. Part of Sharon's reply said, "Yes Atche…Wanna rest na so bad but too many obligations pa…"
For now, it looks like both Pops and Sharon will still be active in showbiz. Here's hoping that when the time is right, both stars will be able to take the reins and enjoy the rest of their lives doing what they love best.
* * *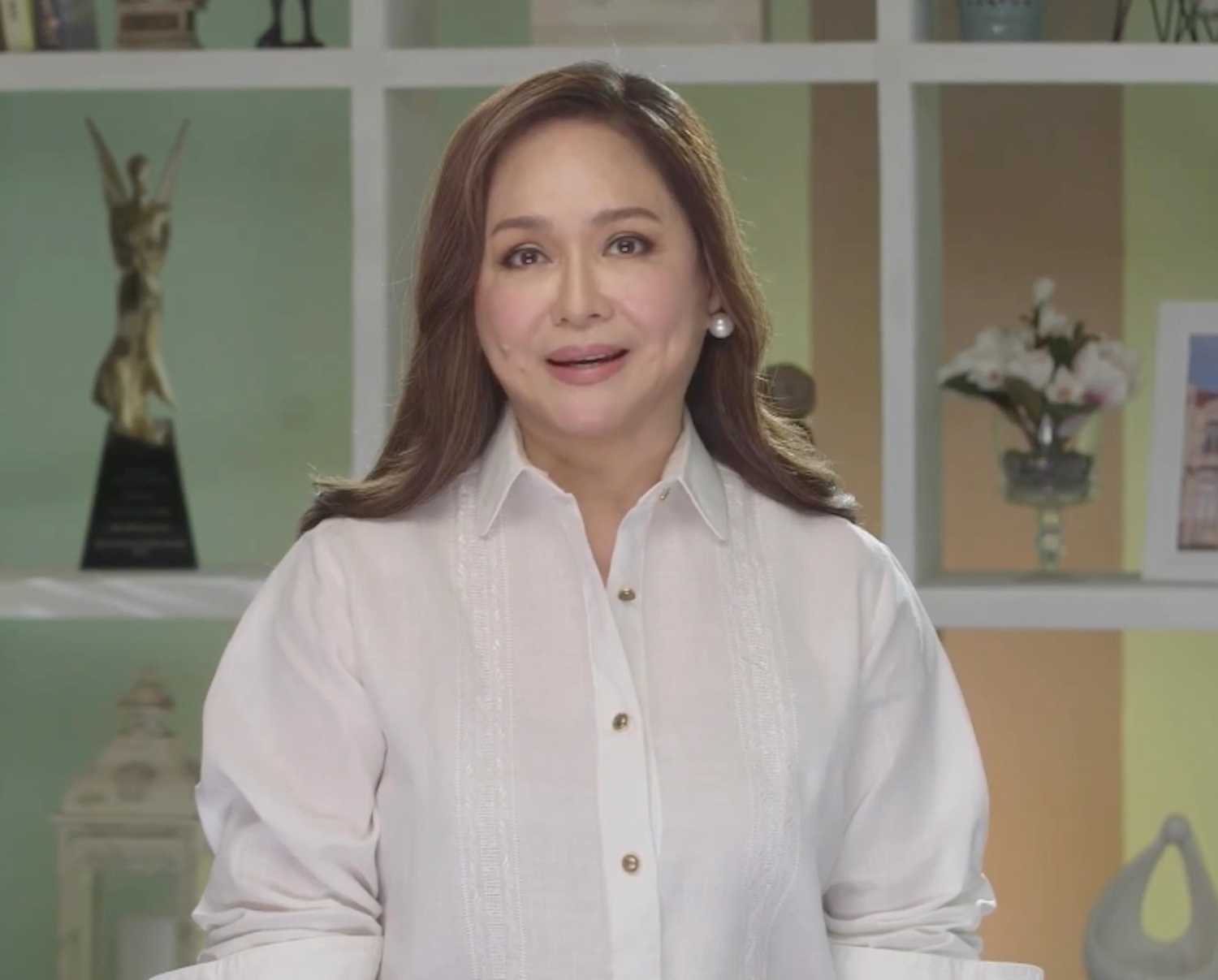 And talking of retirement, "Maalaala Mo Kaya" (MMK), the longest-running drama anthology presented by ABS-CBN, is ending its run after 31 years. MMK was first seen on the air in May of 1991.
In a message to its viewers, MMK host Charo Santos announced the end of the series' run which took place at a recent TV Patrol telecast and can also be seen via Instagram (@mmkofficial).
"We cannot count how many stories we have told here at MMK – real stories that reflect your own lives, and that have given lessons and renewed hope," she said. "We just relay the stories. If we are able to do this all over again, I would not think twice about choosing this role. Thirty-one years is not enough to say thanks to all of you."
"Nevertheless, I would like to give recognition to everyone who sent in their letters, to the directors, writers, researchers, production staff and to all who have become a part of our program. To the actors who starred [in the series], thank you very much," Charo added.
The MMK host also took the opportunity to thank ABS-CBN management, the shows sponsors and especially its viewers, who Charo said let them know that they were doing something worthwhile.
As parting words, Charo said, "Thank you for the experience and for any capacity that we may be able to meet again. This is Charo Santos, your fan and your host."
MMK is scheduled to air its three-part finale from November 26 to December 10.
Throughout its 31-year run, MMK was recognized by local and international groups, receiving awards for its actors and production team. The drama series' success led to other projects bearing the same name, including a daily adio drama on DZMM , a movie and a comic book adaptation.