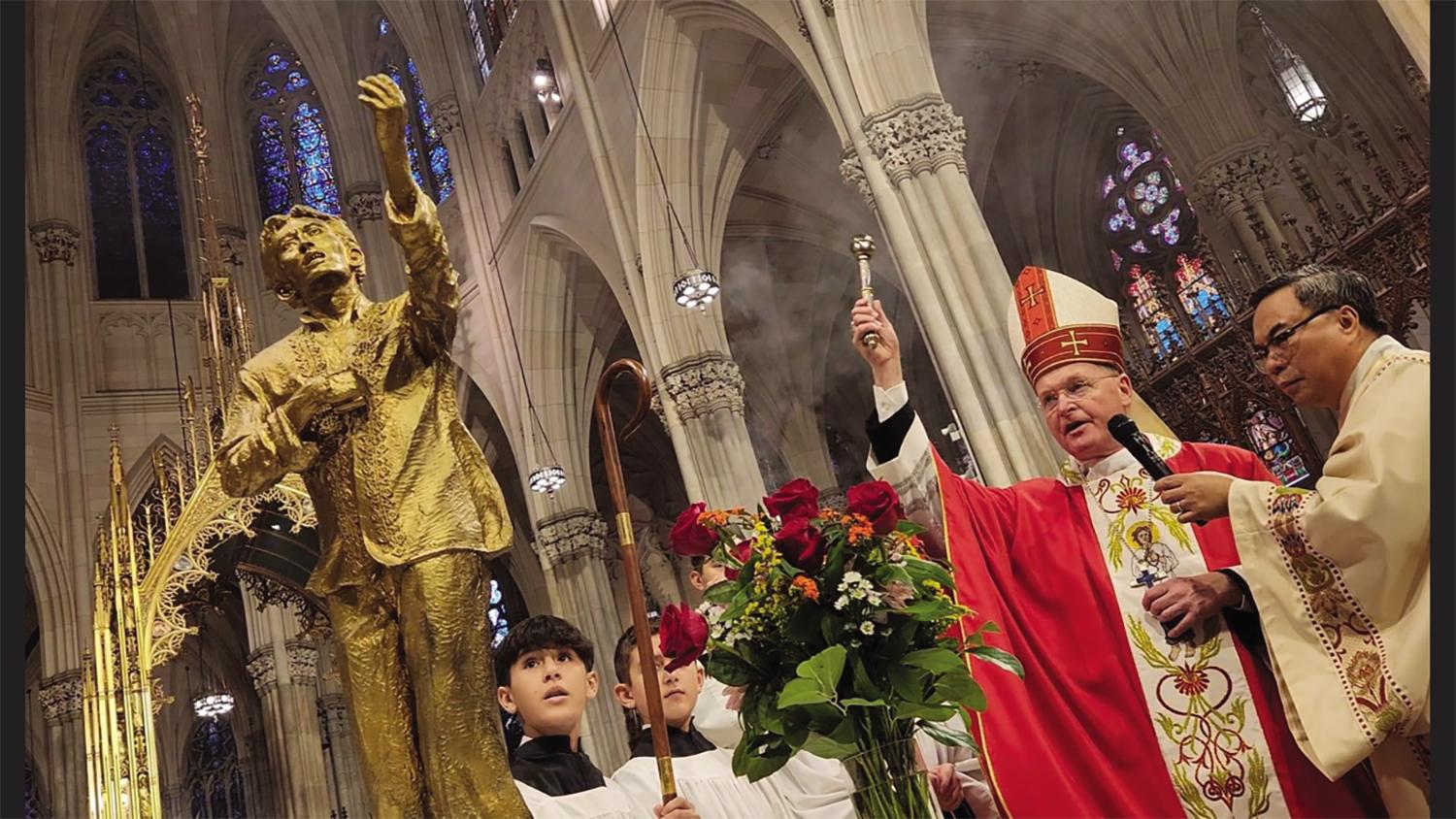 A significant event for Filipinos took place on Wednesday, Oct. 25 as a three-foot bronze statue of the first Filipino Saint San Lorenzo Ruiz was permanently enthroned at Saint Patrick's Cathedral in New York City.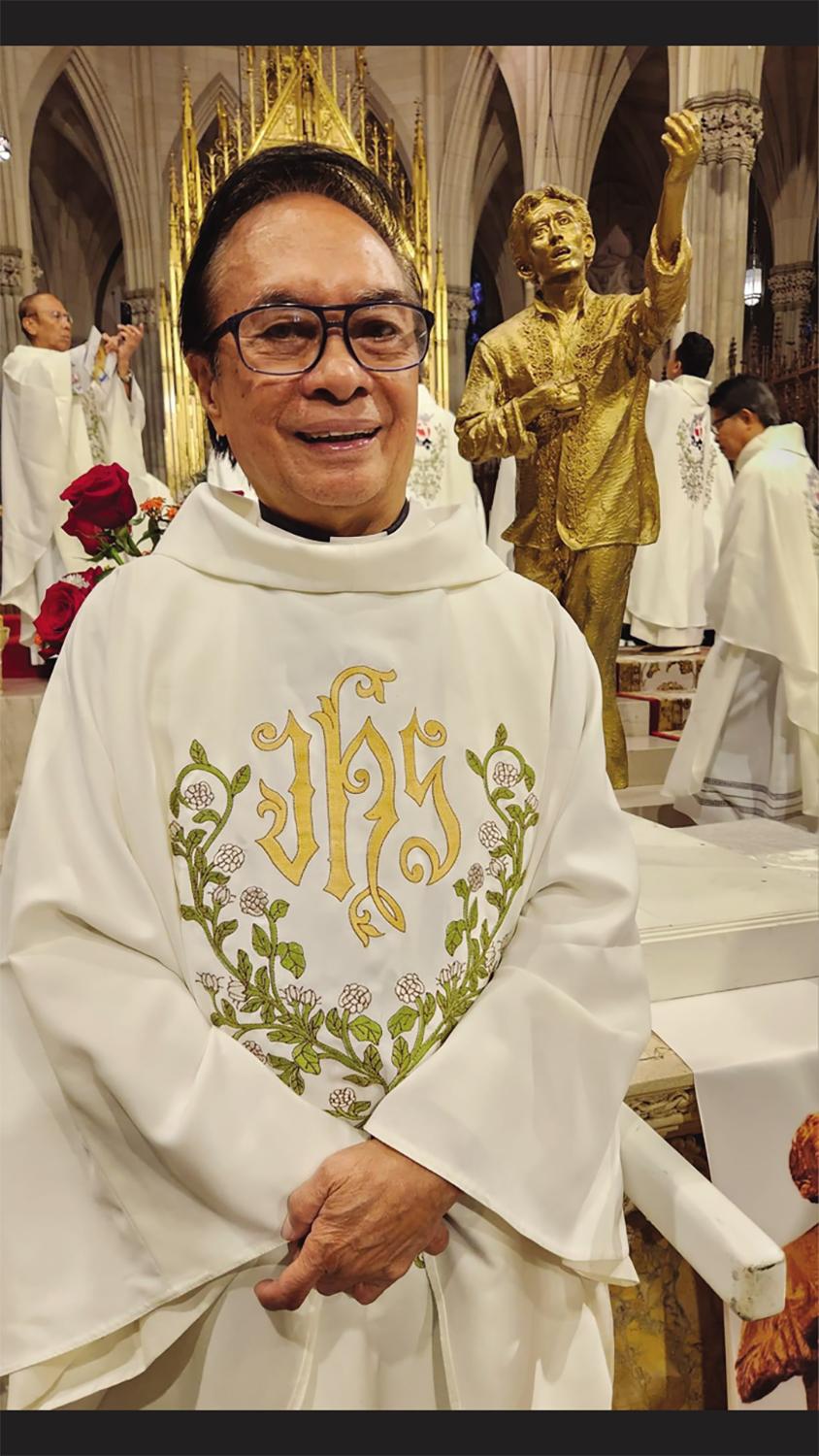 Father Erno Diaz, the Chairman of the 'San Lorenzo Ruiz Global Ministry' and founder of the 'Blessed Lorenzo Ruiz Movement in America', said this was a significant event for Filipinos in the United States.
"This was a special occasion for all Filipino Catholics in the region," said Father Diaz. "We were proud to commemorate the 41st year of celebrating the life and legacy of our beloved saint."
"It's very fitting that we are paying tribute today to a layman. He joined a mission going to Japan to be a missionary to bring the faith alive, something that we are doing today," said Rev. Edmund Whalen, auxiliary bishop of the Archdiocese of New York. "Despite the loneliness, homesickness and leaving families, you do what you do to reinvigorate and teach faith the way people would understand. Is it all worth it? San Lorenzo Ruiz said yes."
Back in 1982, Cardinal Sin had donated a statue of San Lorenzo Ruiz to the Filipino community in New York, a year after the beatification of the first Filipino saint. The community has been using the statue for masses honoring the saint ever since. The statue was given to Cardinal Sin by businessman and philanthropist Antonio Cabangon-Chua, a former Philippine ambassador to Laos.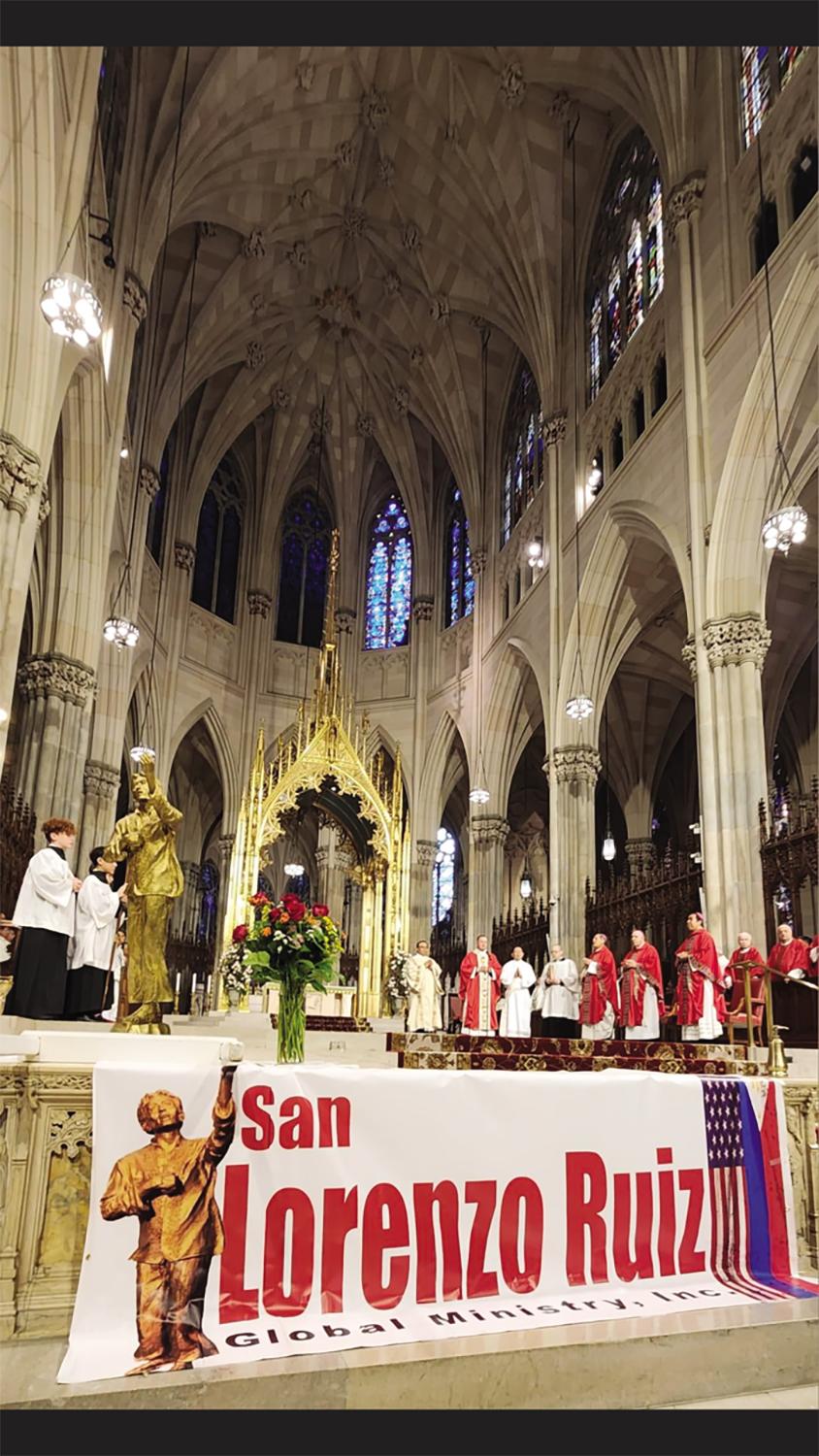 A big concelebrated mass with about 380 Filipino priests was held at St. Patrick's in time for the convention of the National Association of Filipino Priests.
The statue's new home is beside the grotto of St. Rose of Lima, the patron saint of the Philippines.
"We have been venerating the statue here at the cathedral every year and it is fitting for it to be beside St. Rose of Lima," Fr. Diaz said, and jokingly added, "He is the First Filipino saint to have permanent residence here in the United States."
The Filipino American community in the tri-state area gathered at St. Patrick's last Sept. 17 in honor of San Lorenzo Ruiz to mark the 41st anniversary of the first mass that was held for the then-Blessed Lorenzo Ruiz in 1982 at the iconic cathedral. The feast day of San Lorenzo Ruiz is celebrated on Sept. 28.
Cardinal Orlando Quevedo, Archbishop Emeritus of Cotabato, Philippines, served as the principal celebrant and homilist for the solemn Eucharistic celebration. The Mass was celebrated with a vibrant display of Philippine culture, with hymns sung in both Filipino and English.
San Lorenzo Ruiz was a Filipino Catholic saint who lived in the 17th century. He was known for his strong faith and courage. Born around 1600 in Binondo, Manila, Lorenzo had a Chinese father and a Filipino mother, and both were Catholics.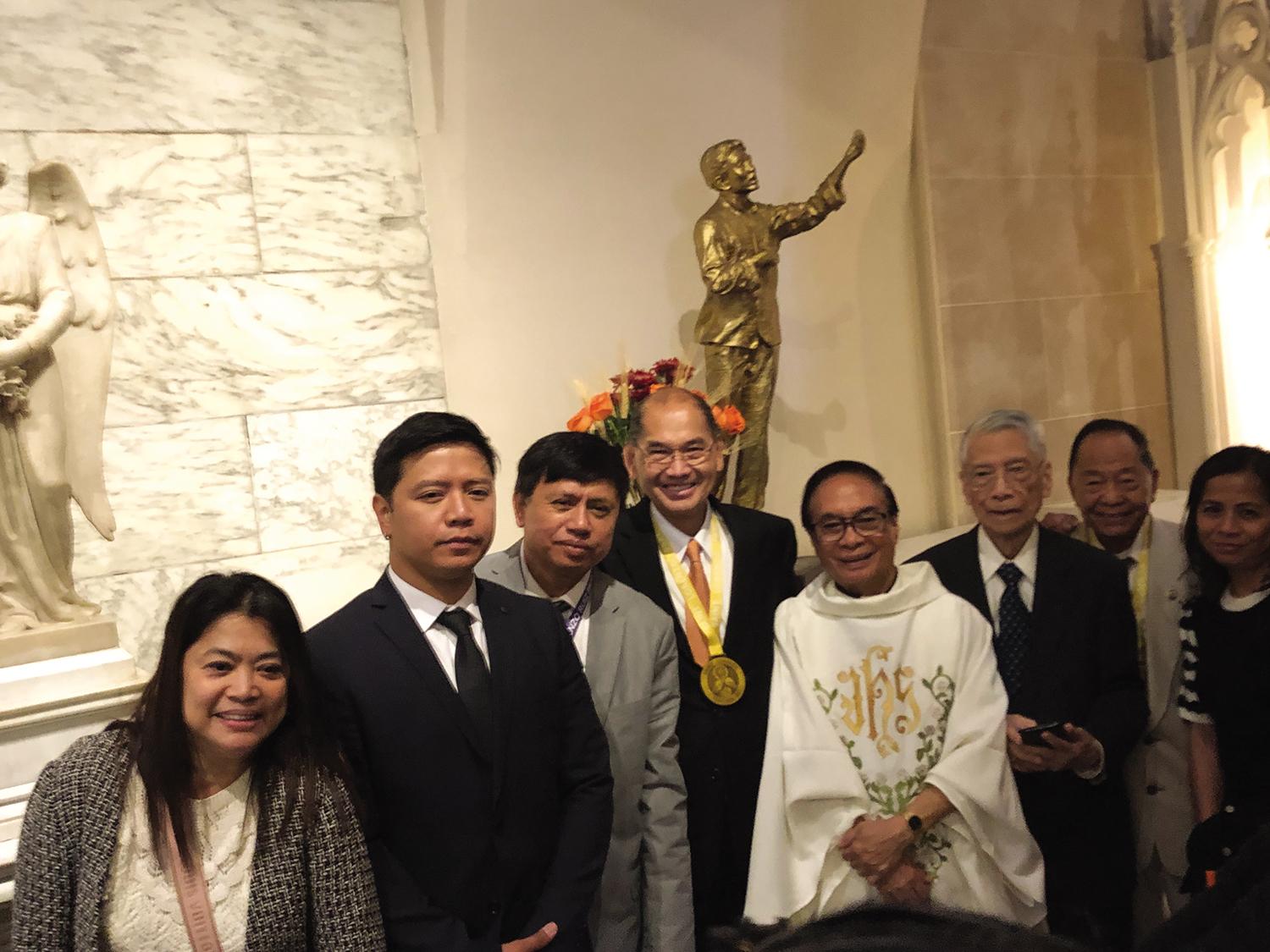 Lorenzo worked as a clerk and served as an altar boy at the Binondo Church. His time there deepened his faith. In 1636, he faced false accusations of a crime. To escape persecution, he joined a group of Dominican missionaries on their way to Japan. During that period, Christianity was forbidden, and Lorenzo and his companions endured suffering and torture for their beliefs.
Even in the face of unbearable hardship, San Lorenzo Ruiz refused to renounce his Christian faith. Tragically, he was martyred by hanging in 1637. His unwavering devotion and bravery in the face of death made him a symbol of courage and resilience, not just for Filipinos but for Catholics all over the world.
In 1987, Pope John Paul II canonized him, making San Lorenzo Ruiz a revered figure in the Philippines and a source of inspiration for believers worldwide. His legacy continues to stand as a testament to the enduring power of faith and devotion.