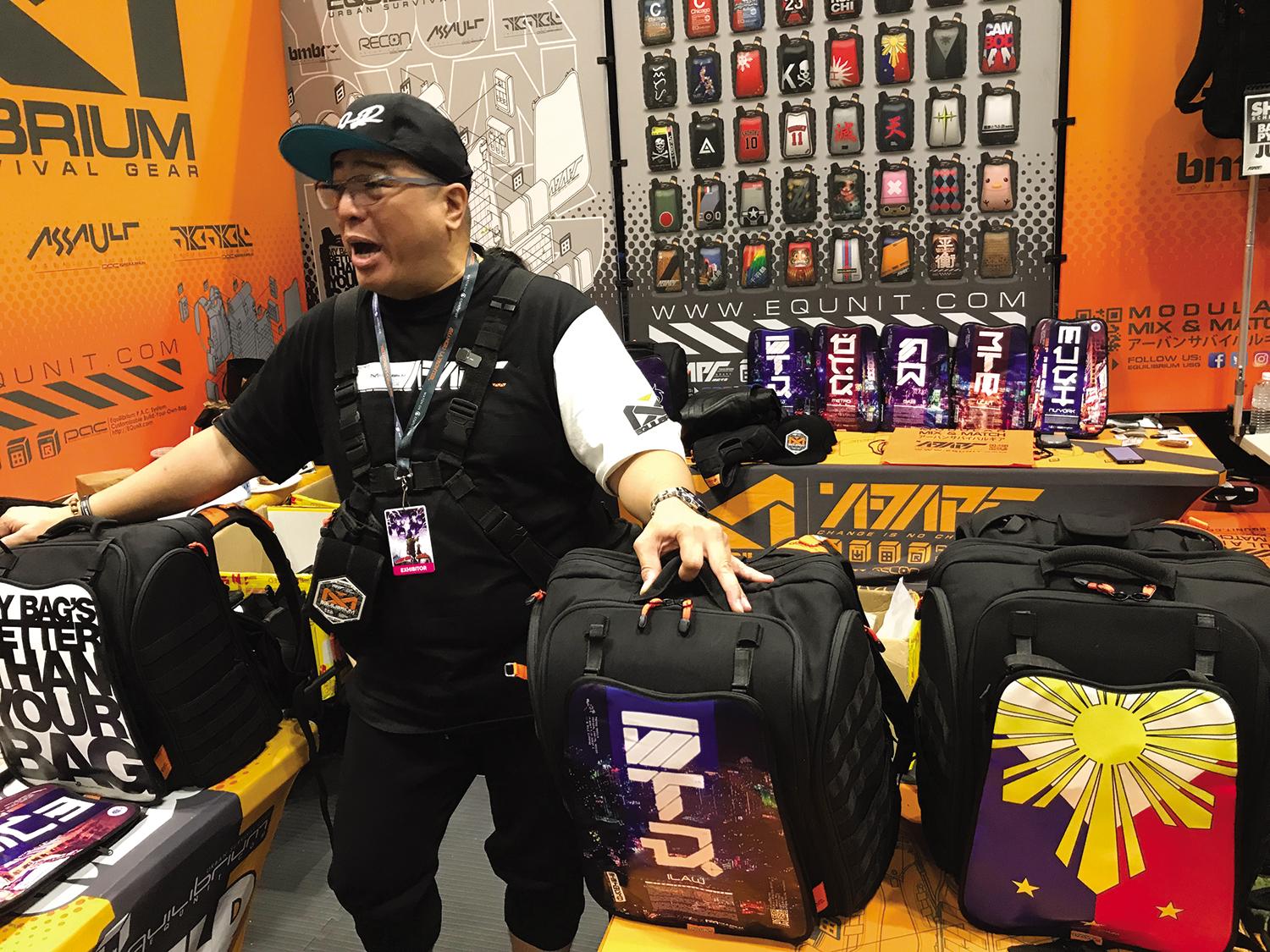 Baybayin, the ancient writing system of the Philippines, is experiencing a resurgence driven by government organizations, cultural groups, and dedicated artists across the Filipino diaspora.
Derived from the Tagalog root word "baybay," meaning "to spell," Baybayin is experiencing a renaissance as it is now taught in schools, workshops, and lectures. Words in Baybayin script are printed on clothing, posters, accessories, and even on the current batch of the Philippine peso bills. It is also used in various forms of art, such as calligraphy, tattoos, and digital fonts. This cultural reawakening holds great significance for Filipinos, as it allows them to reconnect with a vital part of their heritage that was nearly lost to history.
For Morris Jamlang, a Chicago-based Filipino-American entrepreneur, this cultural reawakening struck a deeply personal chord. Having spent his formative years in the Philippines before relocating to the U.S. at 14, Morris has always cherished his roots.
In 2005, Morris embarked on a business venture that would redefine gear and accessories. His brainchild, Equilibrium, was born out of a personal quest for the perfect bag. The journey started with a simple idea: if he couldn't find the bag he wanted, he'd create it himself. It was a bold move that marked the genesis of a modular gear and accessories company.
Diving into the intricate process of research and design, Morris dedicated two years to crafting his vision. But he didn't stop there. For an additional year, he rigorously tested prototypes among friends and family. It wasn't until the bags met his exacting standards that they made their debut in Chicago's Wrigleyville area – a vibrant neighborhood and the beloved home of the Chicago Cubs.
What sets Equilibrium apart is its ingenious modularity. Morris envisioned a platform that would empower consumers to be designers in their own right. Much like assembling Lego bricks, each piece serves as a building block, coming together to form a personalized masterpiece. This innovative approach ensures that every component is not only versatile on its own but seamlessly complements the whole.
The result? A Portable All-Purpose Containment (P.A.C.) System, featuring the essential elements: Base (Harness), Payload (Messenger), and Skyn. In essence, it's like having a set of Legos for bags. This groundbreaking system allows each item to be sold independently, granting users the freedom to mix and match according to their needs.
The bags that he created found its niche and every year, he continues to find fans and new converts in comic conventions and anime events. Prospective buyers get to become creative and choose one or more face plates that showcase their personalities and perspectives.
"Being a nerd myself, I enjoy being in these comic cons. I was a graphic designer myself in my previous life and I studied graphic design and computers. I love creating things," Morris told the Asian Journal, reflecting on his diverse background and the various influences that have shaped his entrepreneurial journey.
However, his endeavors extend beyond artistic collaboration.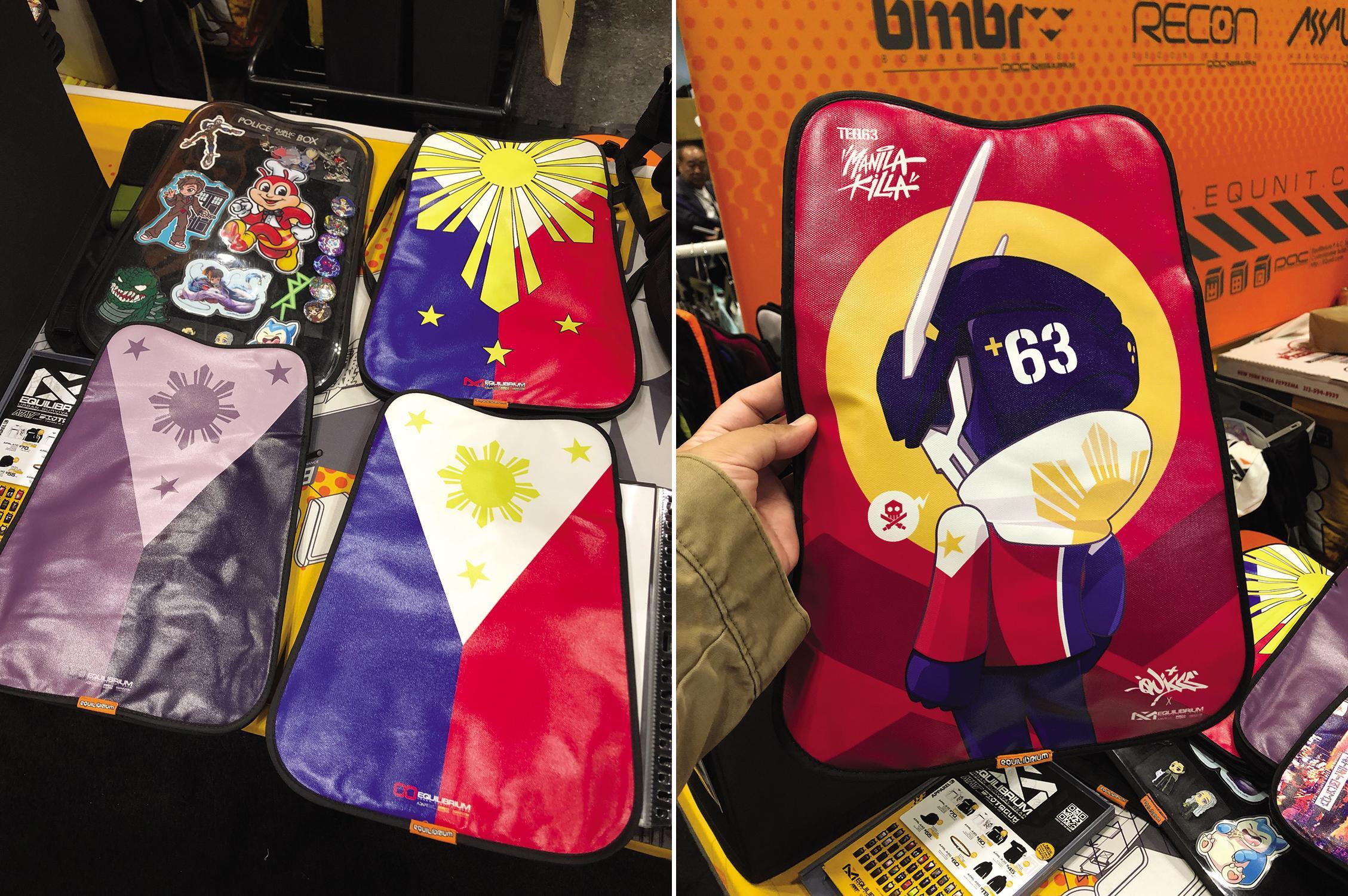 With his company, Morris takes pride in supporting Filipino artisans and creators. The bags, meticulously crafted in the Philippines, incorporate his patterns, fabrics, and printing techniques. This not only provides employment and livelihood opportunities but also serves as a powerful testament to the immense talent present in the Filipino design community.
"I want to show that there's more than just boxers, nurses, and singers coming from the Philippines. I want people to see that we can also compete with good design and high-quality products," Morris emphasized, underscoring his dedication to highlighting the rich diversity of Filipino talent.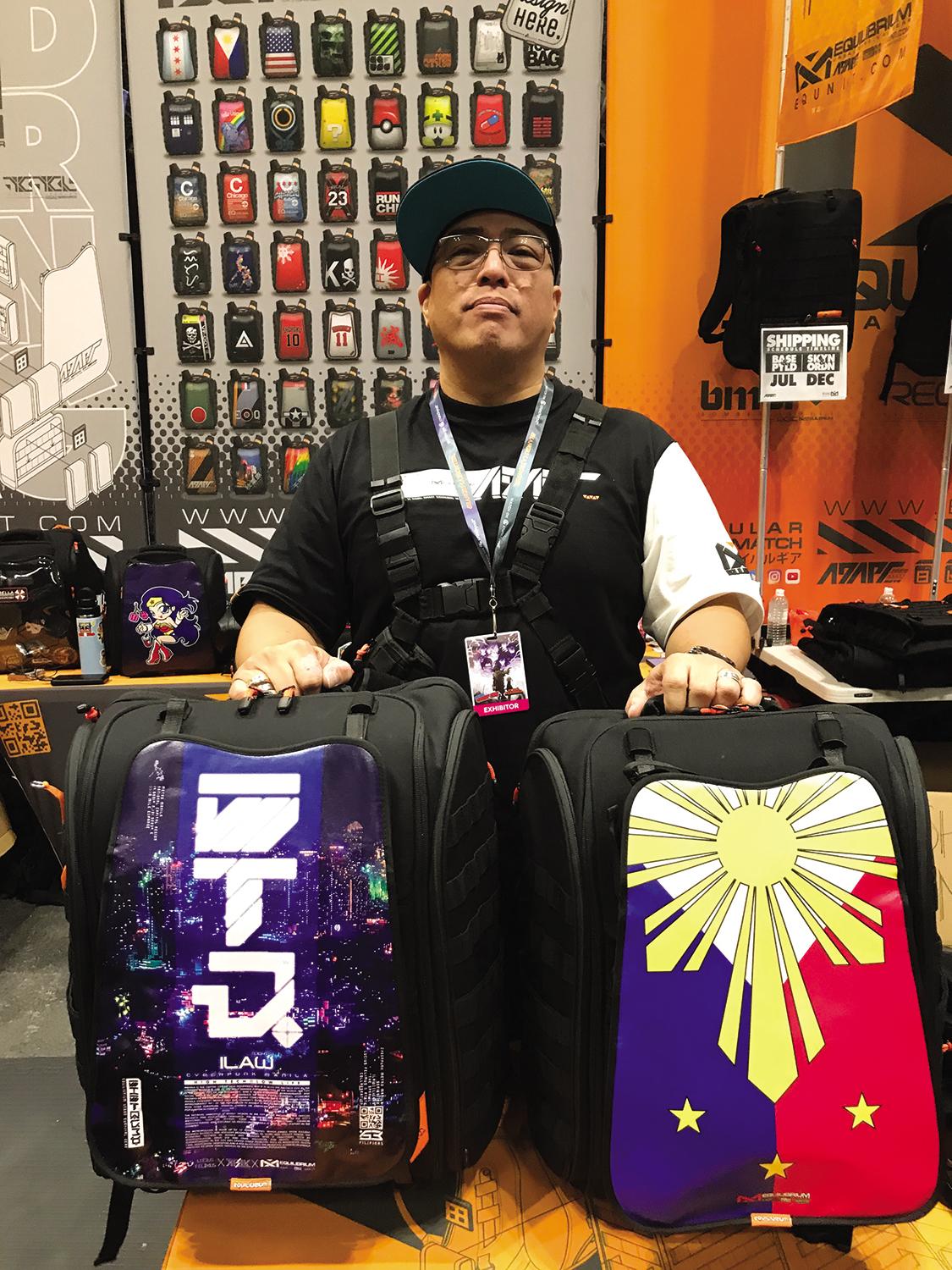 During the pandemic, he delved into the intricate world of Baybayin and developed a deep affection for the script. This newfound appreciation led him to create customizable face plates for his innovative bag designs. These intricate pieces, featuring designs like gabi, ilaw, metro, and ulan, represent a fusion of contemporary functionality and ancient cultural significance that he showcased at the recently concluded New York Comic Con.
"I don't mind explaining it to people, it's my culture. I love Japanese anime and all those stuff and learning that there was an actual language and written script that I could call my own as a Filipino,"
Morris passionately shared, encapsulating his pride in discovering and preserving this integral aspect of his heritage.
Today, Morris is happy to learn that Baybayin is also being taught in schools, presented in workshops and lectures, and prominently featured on clothing, calligraphy, tattoos, and even the latest batch of Philippine Peso bills. Through his designs for the face plates or skins for his bags, he can share his love for this ancient script.
"It is super interesting that there is so much more culture that was present in the Philippines that was essentially erased because Spain and America colonized the country," he said. "We got to sift through the rubble, so to speak, to find out."
He delved into online communities dedicated to practicing Baybayin regularly, honing his skills in writing and conjugating words. He also found fruitful collaborations with artists from various ventures such as Kuwento Comics, the Lumpia movie, and Cyberpunk. This platform provided him the opportunity to unite with fellow Filipinos in collaborative projects, fostering a sense of community and shared creativity.
They have a lot of Filipino-inspired designs for the bag's interchangeable and customizable face plate (which they call "Skyn"), a nod to his heritage, from the colors of the Philippine flag to characters from Haliya comics (bakunawa and bruha) to the recent baybayin designs.
Transitioning to a new chapter in his life, Morris once served as an engineer in the U.S. Army, an experience that would later fuse with his love for Legos and his graphic design background. This amalgamation of skills and passions marked the inception of his company, where his entrepreneurial spirit truly flourished.
Morris's way of designing bags, mixed with his deep pride in his Filipino heritage, is an example of how much creativity lies within the Filipino community around the world. His work, whether it's rethinking how bags function or reviving the baybayin script, inspires a new generation of entrepreneurs and artists. His story encourages others to be proud of where they come from and pursue their dreams with passion and determination. n