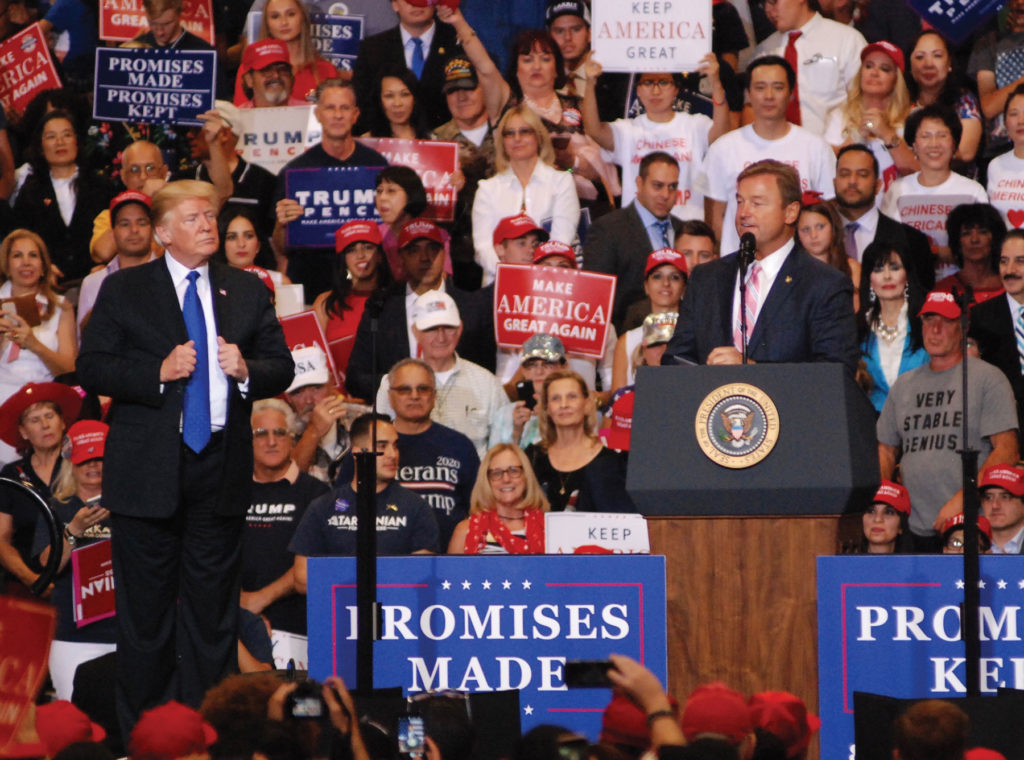 Former Trump critic rallies with the president, praises his achievements at Las Vegas rally
AS the midterm elections approach, Republicans are making last ditch efforts to secure their party's majority in the U.S. Senate.
On Thursday, September 20, the president attended another rally of supporters in Las Vegas to pledge his full-fledged support for Republican Sen. Dean Heller of Nevada, who is running for re-election in November.
Before Trump got elected, Heller "vehemently" opposed Trump but now supports the administration and embraced the president's support for his re-election campaign.
"Mr. President, it's an honor to work with you and put Nevada back to work," Heller told the president followed by vociferous cheers from Trump supporters.
On their rocky relationship, Trump describes a pair of butting heads that progressed into a political bromance, saying, "We started out, we weren't friends. But as we fought and fought…believe it or not we started to respect each other, then we started to like each other, then we started to love each other."
Trump continued, "Ever since I won the election he's been there for us," urging his supporters in Nevada to vote for Heller because the narrowing Republican majority in the Senate (50 Republicans to 49 Democrats).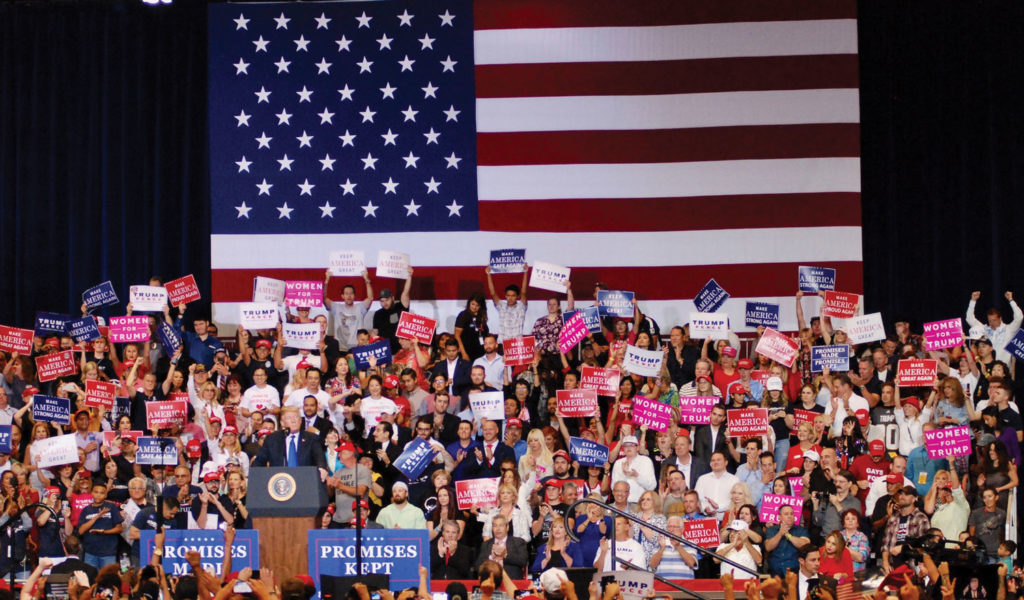 Heller warmly welcomed the president's praise and responded with his own benevolent remarks about Trump, saying that "eighty percent of what this president has done has been very, very good, very positive," especially in regards to the economy, unemployment, job growth and trade.
The senior U.S. senator acknowledged the several scandals in which the president has been embroiled and sought to distance himself from them, saying, "the other 20 percent…he has a reality show."
The president's presence in Sin City could be attributed to the fact that Heller's opponent, Democrat Rep. Jacky Rosen, has been leading in the polls, but by a slim margin. RealClearPolitics' aggregated poll number show that Rosen is 0.7 points above Heller, making the tight race anyone's game.
The pressure for Republicans to maintain dominance in the Senate has intensified in the last few months, especially in historically densely red states like Texas, where Sen. Ted Cruz faces off against a vigorous campaign from Democratic Rep. Beto O'Rourke.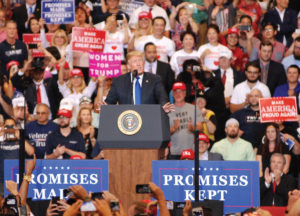 Nevada is a swing state that, as of October 2017, has more registered Democrats than Republicans. In 2016, Democrat Sen. Catherine Cortez-Masto won the junior Senate seat and broke ground as the first Latina-American to serve in the Senate.
Nevertheless Heller remains vigilant in his re-election effort, and with the support of the president, possess no doubts about the election.
"Oh yeah, oh yeah. I'll win," Heller confidently told reporters in Reno recently.
Rosen has yet to confirm her invite from Heller to debate on October 8., but the pair are confirmed to face off on October 19 in a televised debate.
The midterm elections will take place on Tuesday, Nov. 6. To check whether voter registration status or to register to vote for the first time, visit https://www.nvsos.gov/sos/elections/voters/registering-to-vote.