SACRAMENTO – Joined by California families, homeless advocates, and small business owners who have been severely impacted by Sacramento Democrats' misguided policies, Senate Minority Leader Brian W. Jones (R-San Diego) and members of the California Senate Republican Caucus announced their legislative priorities which aim to cut costs, tackle crime, act on homelessness, invest in students first, build much-needed water storage, and reduce wildfires.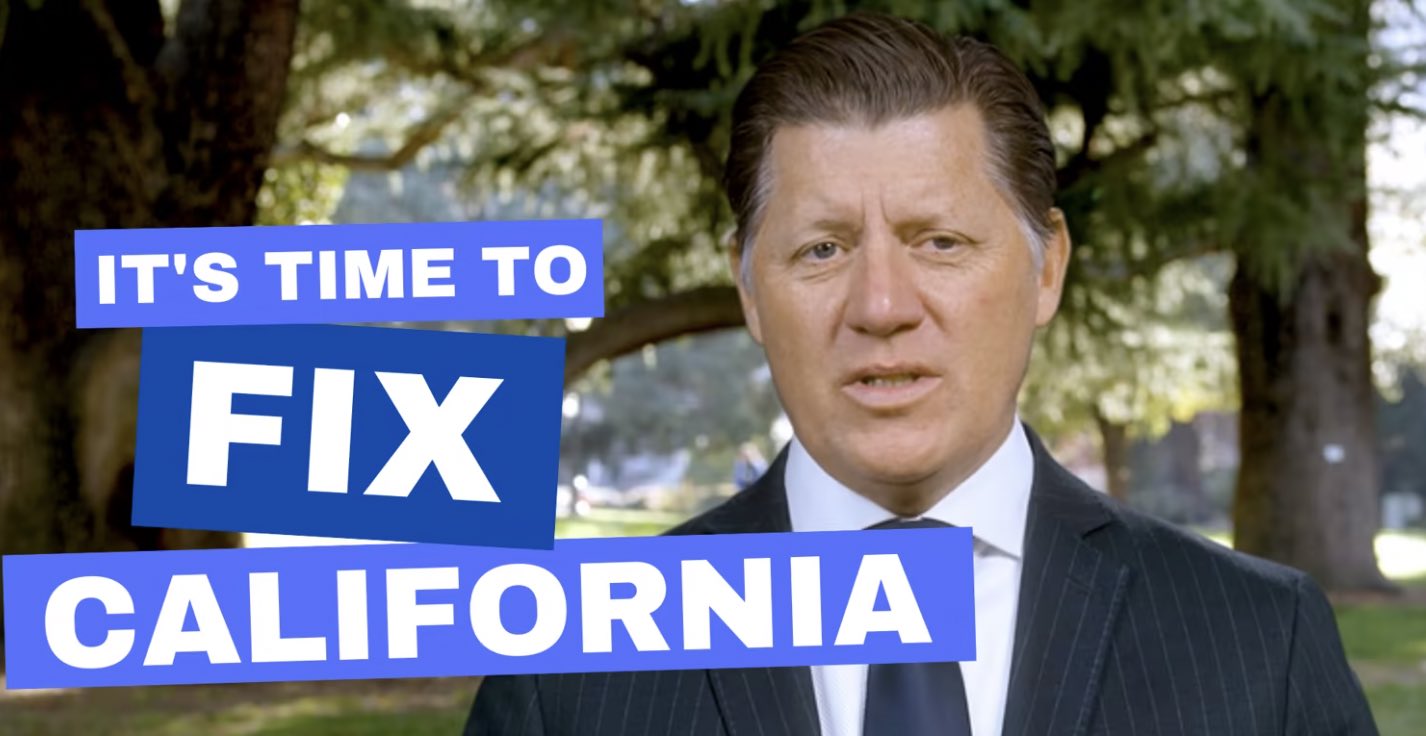 "Life hasn't been easy for the average Californian under one-party rule," Leader Jones said. "Our caucus is prepared to fix the problems plaguing families up and down this state. Gavin Newsom's 'California way or the highway' has people literally fleeing because of the high cost of living, worsening homelessness crisis, and failing schools. California Senate Republicans have a plan that addresses these major issues along with others and we look forward to working with our legislative colleagues to get the job done. Government should work for you, not the other way around."
"I am committed to working with my colleagues on shaping a more affordable California," said Senate Minority Caucus Chair Janet Nguyen (R-Huntington Beach). "Increasing the state's renter's tax credit, supporting local government efforts to build more economical housing and suspending the gas tax are priorities to me. It's time to cut costs for hard-working families and taxpayers. California should be affordable and attainable for everyone."
"California voters have made their priorities clear in approving funds to protect the state from drought and floods. The primary solution is building more water storage. Prioritizing, and actually following through on issues California taxpayers approved is what we're here to do," said Senator Brian Dahle (R-Bieber).
Senator Shannon Grove (R-Bakersfield) said: "Republicans are focused on providing solutions to the real-world problems Californians face every day. We are fighting to lower gas and utility prices, provide quality education for our students and create safer communities for our children and families. On the first day of session, I introduced Senate Bill 14 in order to address the growing crime of human trafficking by making it a serious and violent felony—a law that should have been changed years ago."
"California has spent billions on a problem that keeps getting worse. We need to concentrate on results, not just actions, to this seemingly intractable problem and our caucus has put forth solutions to help the countless homeless individuals left languishing on our streets," said Senate Budget Vice Chair, Senator Roger Niello (R-Fair Oaks).
Senator Rosilicie Ochoa Bogh (R-Yucaipa) said, "It is a California constitutional duty to ensure we have a robust and competitive public school system. As evidenced by the impact schooling has on the criminal justice system and understanding the unique needs of every child, we must grant parents the choice to find the schools and school districts that best fit the needs of their children. We must do better."
"With a crime rate 13% higher than the national average and one of the leading causes of death for our young people being fentanyl poisoning, we must act now to make public safety and tackling crime our priority. The common-sense policies we have introduced will be a key factor in holding criminals accountable, keeping drugs off the streets, and making our communities safe once again," said Senator Kelly Seyarto (R-Murrieta).
Prior to today's rollout of legislative priorities, Senator Niello and Leader Jones delivered a budget priority letter to Governor Newsom and Democrat legislative leaders. The budget letter outlined a detailed list of 2023 priorities from Senate Republicans.
The California Senate Republican Caucus outlined the following priorities:
Cut Costs
Tackle Crime
ACT on Homelessness
Invest in Students
Prevent Wildfires
Build Water Storage.
In a follow-up video to the press conference, all California Senate Republicans expressed their commitment to addressing these issues this legislative session. To watch the video, go to https://vimeo.com/790908965/3fa16b3efe.
(CA Senate Republican Caucus Release)